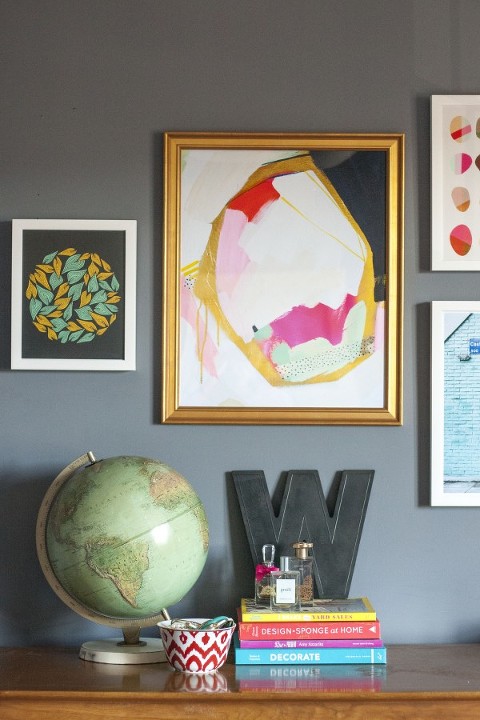 Ever since flying the coop from art school way back in 2008, I've been dabbling in the craft only in my spare time. Happily though, life has brought the subject back into the limelight with my role as copy writer and editor for Artfully Walls. I've chatted about the brand before, but wanted to share a new aspect to the website that our team just recently officially rolled out.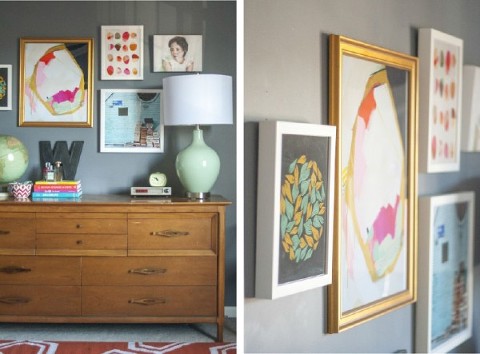 Three little words, folks: Design Your Wall. With this tool, AW clients are able to put together their dream team of art prints and paintings. Anything goes and, with a digital gallery of hundreds of pieces of art in every style and color palette at your fingertips, the possibilities truly feel endless. And just so we're clear – I'm NOT being paid to say that.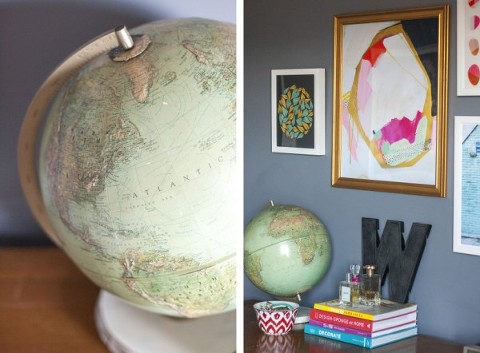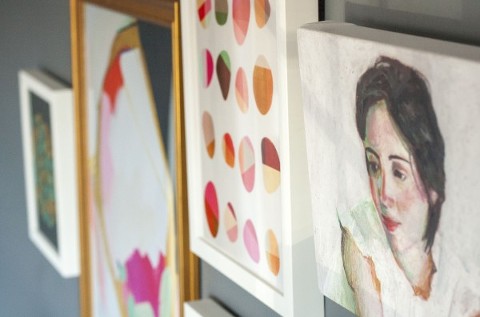 I've put together a couple of walls using the tool and am addicted. It's so simple and I get lost creating dream gallery walls of all shapes, sizes and styles. I had the pleasure of trying out the tool first hand and am over the moon with how my customized gallery wall turned out.
What you see is exactly what you get…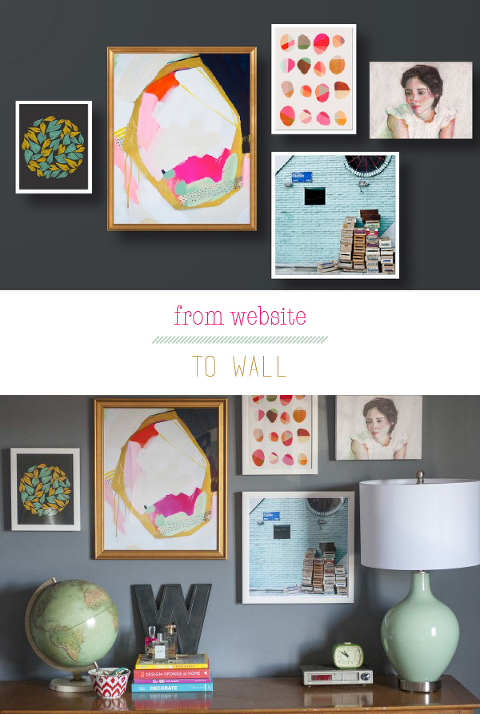 Isn't that amazing? Try it out for yourself riiiiiight here.
SHOP MY WALL:
1. Autumn Wind by Pamela Gallegos, from $35.00
2. Navy Geo by Britt Turner, from $35.00
3. Painted Pebbles 5 by Garima Dhawan, from $24.00
4. Trays in Buenos Aires by Sivan Askayo, from $19.50
5. Woman by Tali Yalonetzki, from $38.50
This post is a collaboration with Artfully Walls (complimentary product ONLY). All content, ideas, words and opinions are my own. Thanks for supporting the sponsors that allow me to create fresh projects like this for Dream Green DIY!