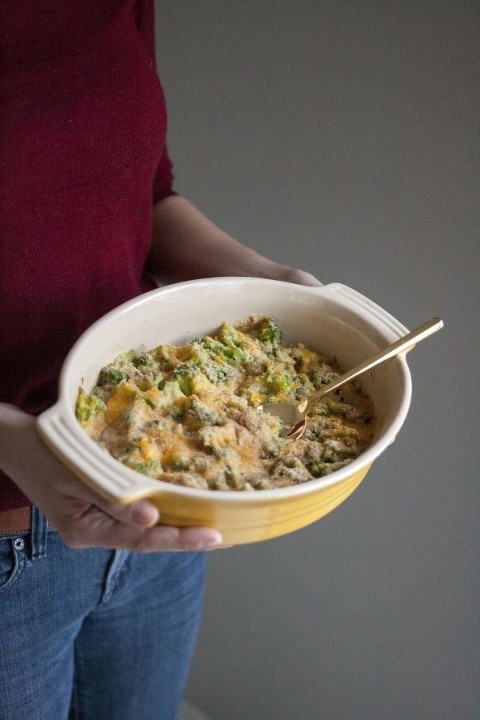 If someone were to twist my arm until I named my favorite Thanksgiving dish, it wouldn't take long for me to shout "Broccoli Cheese Casserole!" That creamy, cheesy, savory side usually takes up half of my feast day plate and I've been known to go back for seconds. Here's my go-to recipe for making all of those holiday meal dreams come true.

2 cups shredded sharp cheddar cheese
1 can cream of chicken soup
1 bag frozen broccoli florets
Salt & pepper to taste
Bread crumbs
Combine the first four ingredients in a mixing bowl and stir to incorporate. Pour into a baking dish and then sprinkle bread crumbs on top. Bake uncovered in a 350 degree oven for 35 minutes.
TIP: For a creamier texture, heat the soup with half a cup of milk, and melt half the cheese in the mixture. Then combine your ingredients and bake.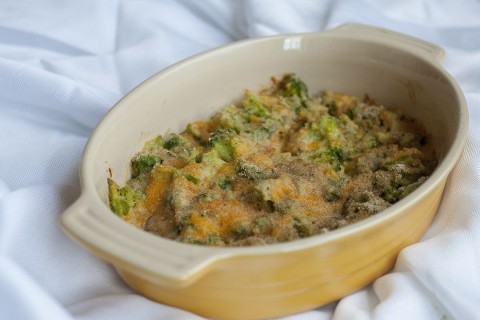 P.S. There's still time to outfit your holiday table with pretty paper goodies, too! Enter to win a $200 Minted credit here.