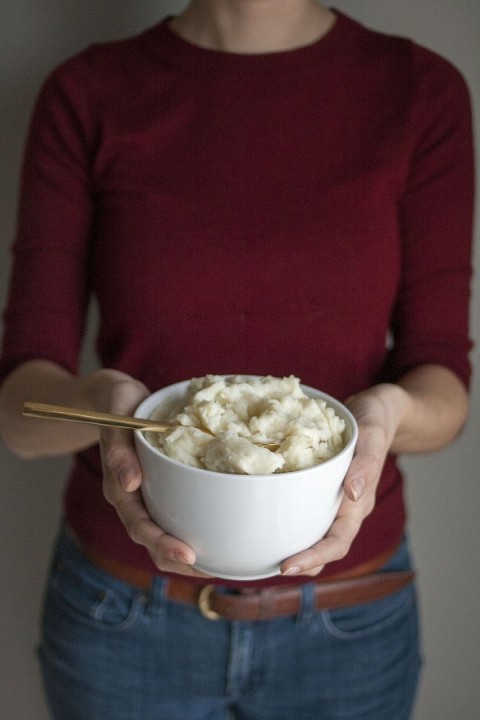 Now, yesterday I had mentioned that broccoli + cheese casserole was my favorite Thanksgiving dish. As for John? I'd wager a guess that his is mashed potatoes. Growing up, he was always put in charge of this traditional side by his mom, and the decade's worth of experience really shows with each spoonful now that we have a house and burner and bushel of potatoes of our own. It's not a particularly unique recipe, but it more than gets the job done and is a standby that would be criminal to leave out.

8 potatoes, peeled, halved and then quartered
1/2 cup milk
3 tablespoons butter
Salt and pepper, to taste
Start by dumping the halved and quartered potatoes into a large pot and then fill just until covered with water. Put the pot on the stovetop at medium-high heat and bring to a boil, then reduce the heat. Allow to cook for 20 minutes or until the potatoes fall apart when pierced with a fork. Drain and then return to the pot. Pour on the milk, season with salt and pepper, add the butter and then use a fork, hand masher or hand mixer to combine everything into a fluffy, steamy pile of potato goodness.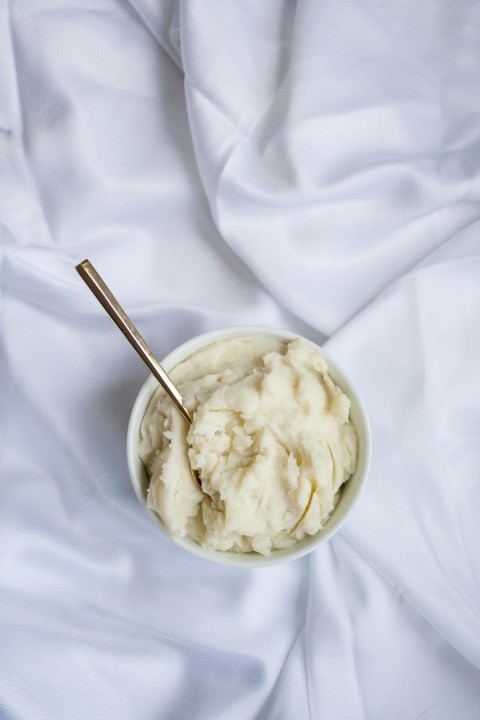 P.S. Don't forget to submit your entries for the $200 Minted party giveaway! Details and contest this way.