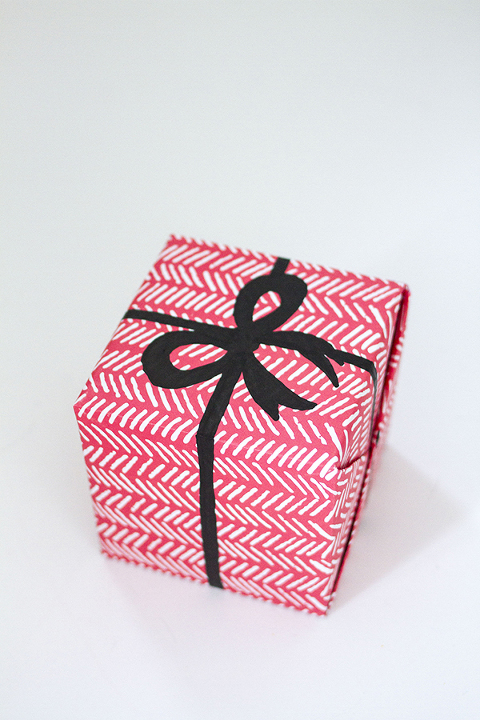 If elaborate gift box decor is a little outside of your comfort zone, you're in luck. Tutorial #2 of my Holiday Paper Wrap Up couldn't possibly be any easier—and I'm not just saying that. If you can wield a writing utensil, then you've already got the skills required to take your next gift exchange into entirely new territory.

Pre-wrapped gift box
Sharpie paint paint in your color of choice
The process? Start by hand-drawing a bow on the top of your box using the paint pen, and then fill in the lines to make it really pop. To finish, just draw four lines running from the bow down each of the four sides of the box to mimic ribbon. Allow the paint to dry for about 30 minutes before handling too much, and then you're done!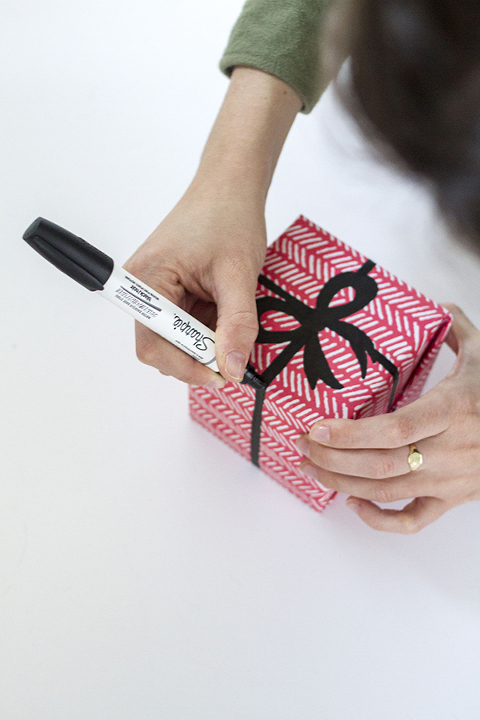 This is a great solution for my fellow procrastinators out there who wait right up to the last moment before heading out the door to a Christmas party. No muss, no fuss and you'll still wow them when you place that pretty embellished box into their eager hands.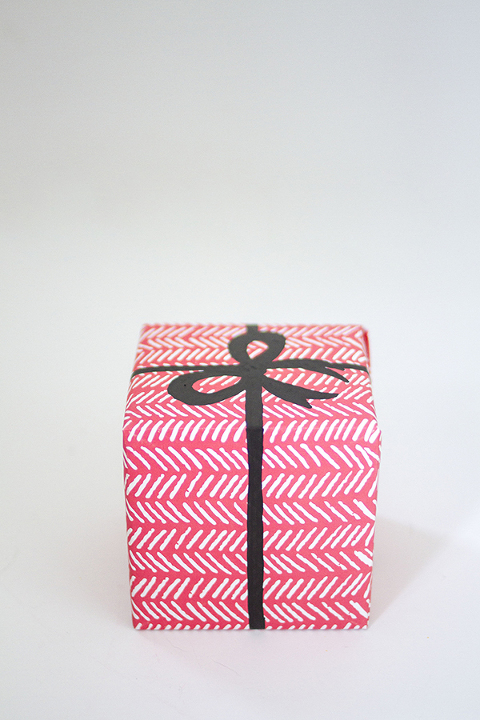 P.S. The winners of my Organizing Your Life book giveaway have been announced. Click through to see if you were one of the lucky ones!