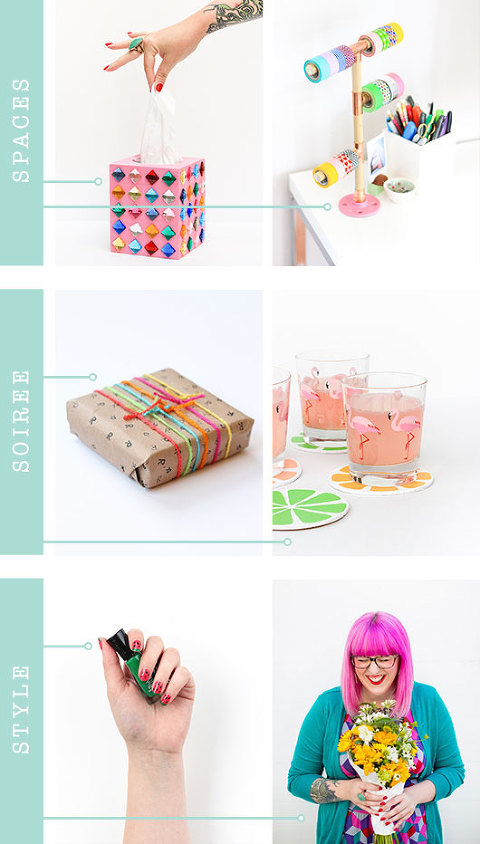 Spaces: DIY Rhinestone Tissue Box | DIY Washi Tape Holder
Soirée: Last Minute DIY Gift Wrap | DIY Fruit Slice Coasters
Style: DIY Watermelon Nail Art | Tips For Taking Headshots (photo by Portraits to the People)
Time for a brand new installment of my Spaces + Soirée + Style series, again, with my new format profiling one of my favorite bloggers. Today, it's all about Rachel Mae Smith of The Crafted Life. This gal is something super special! Her talent for crafting and all things DIY is undeniable, and her effervescent personality is one that I love interacting with, even from afar (our in-person interactions are limited to only a handful of moments!).
These six projects are some of my top picks from her site as of late, and run the gamete from home décor to party pieces and style savvy fashion tutorials. Do you have a personal favorite from this batch? Mine might just be that over-the-top fabulous tissue box. Or her super cool hair color. Snag your behind the scenes peek of The Crafted Life, by following along with Rachel on Instagram, too!
Get more inspiration on The Crafted Life