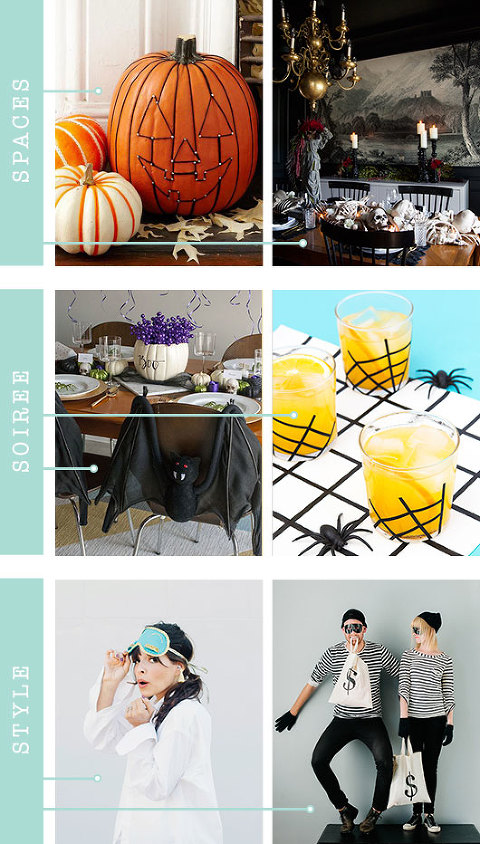 Spaces: Better Homes and Gardens | The Makerista
Soirée: Dream Green DIY + Home Depot | Sarah Hearts
Style: In Honor Of Design | Say Yes (photo: Ashley Thalman)
In case you're looking to boost your ghoulish inspiration, I rounded up a quick compilation of six spook-worthy projects and spaces that will prep you for this weekend's festivities. Whether you're looking for last-minute costume ideas, Halloween cocktail recipes, or decorative pumpkin designs, these folks and creative brands have got you covered. It's also pretty fun to look back on my Halloween Style Challenge from last year in partnership with The Home Depot—in case you're new to Dream Green DIY, or happened to miss it when it went live last October, click back here for even more inspiration.
Do you have Halloween projects or ideas of your own? Please do share them in the comments section. And before I head out a little early for the holiday weekend, just a friendly reminder that today is the last day to enter to win the $50 Snapfish shopping spree—contest details this way. Have a safe and spooky Halloween holiday, everyone!
Get more inspiration on Pinterest
SaveSave