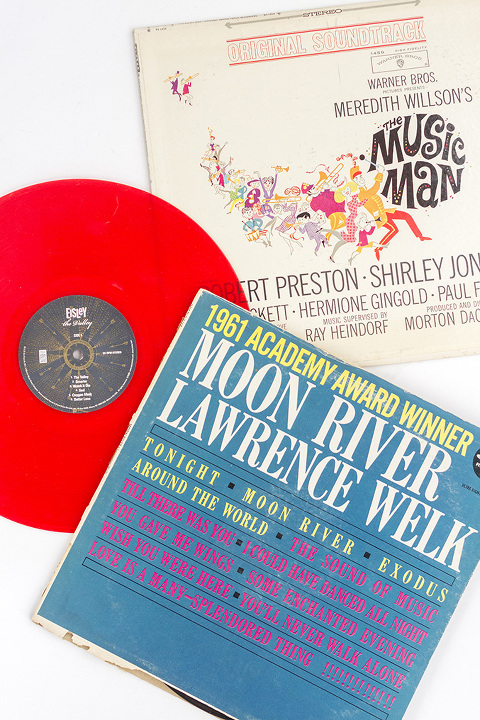 One of things on my bucket list to do more of in the new year—odd as it may sound—is to listen to more music. I have found myself naturally drifting more and more towards classical, instrumental music as a stress reliever while working, so I'm hoping to be more intentional about listening to tunes in 2016 as a form of decompression. In case you also find music to be extra soothing in times of high stress (or just when you have some down time) and are looking for creative ways to work it into your schedule, I wanted to share a few tips for how I've gotten my tunes in on a daily basis in 2016.
Set up an at-home music station
As many of you may remember if you've been reading the blog for any length of time, one of my biggest makeovers from last year was this thrifted record cabinet. John and I spent a couple of days pouring some sweat equity and creativity into this $25 piece of would-be trash, and the two-toned, wallpapered results still have my heart going "pitter patter."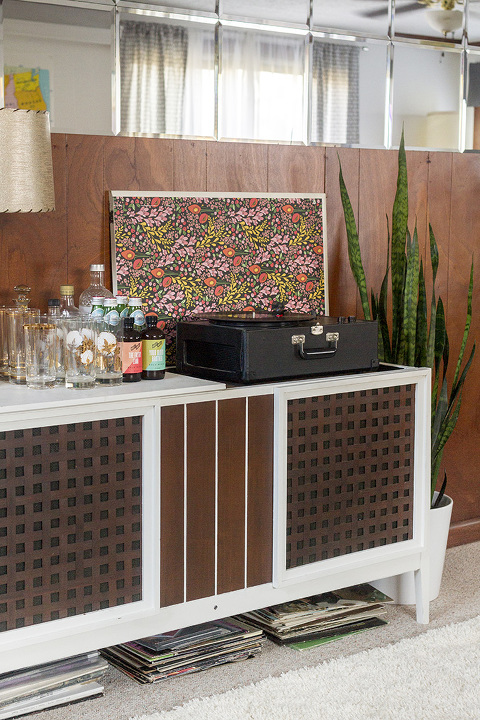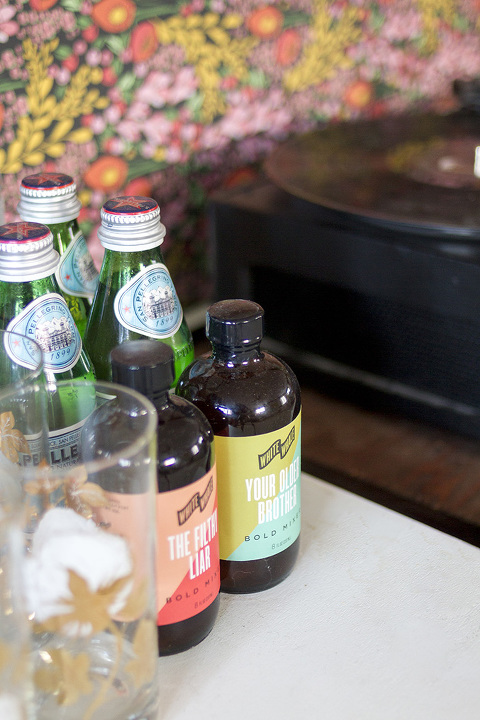 Since moving, we've set the piece up downstairs in our finished basement, complete with its own record player and a collection of new and old vinyl albums stacked underneath. Despite the dust you see above (sorry for the bird's eye view of my laziness in these "real-life" pictures), it has been our go-to spot for playing tunes any given hour of the day.
Happily, you can easily do the same in your own house by adding a record player or set of speakers to a clutter-free surface. Just finish with albums or a place to rest your iPod or phone, and you're good to go! Bonus points for keeping a collection of bar cart essentials nearby, too.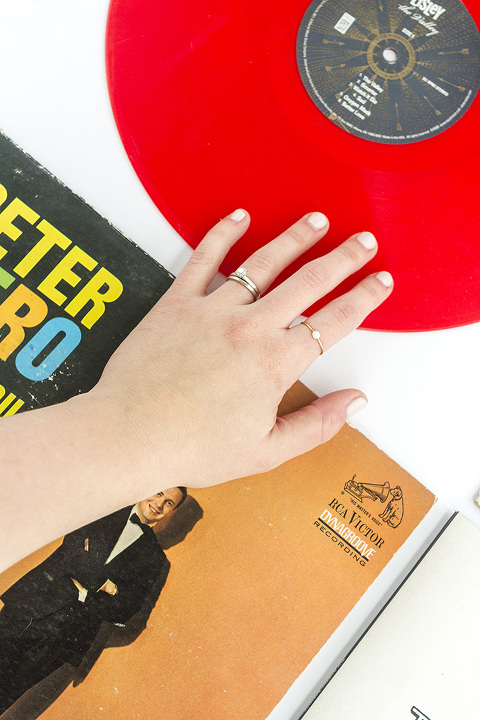 Ask for recommendations
Since I'm more of a fly-by-the-seat-of-my-pants type of music listener, I rely heavily on other people's recommendations for new albums to listen to. I also work from home, which limits my exposure to the radio, so I'm always the absolute last to know the latest hit (I still haven't heard Adele's Hello as further proof of my extreme under-a-rock lifestyle).
You may be able to tell from the photos in today's feature, but I tend to gravitate towards old show tunes and musical soundtracks (with the odd emo band thrown in for good measure), so I love asking friends and family members for musical recommendations. This allows me to push the boundaries of my taste level, and I always end up getting inspired by a new melody or band.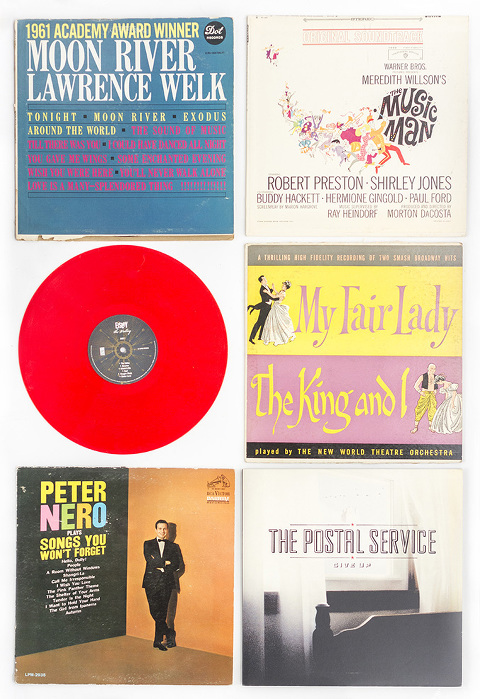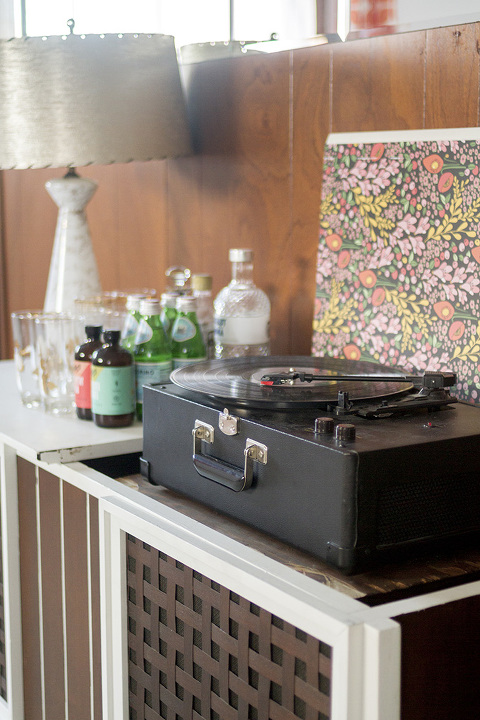 Join a vinyl subscription service
I recently learned about the Turntable Kitchen Pairings Box after working with the brand's two founders, Kasey and Matthew, for a Glitter Guide feature. The monthly mailer service offers subscribers a new vinyl record and a fun new recipe to go along with the album. I just think this is such a clever way to encourage quality time spent over music and food—two of my favorite things—and I can't wait to try it out! Click through to Kasey and Matthew's post on how to curate the perfect record collection here.
Oh, and just FYI that this post isn't sponsored in any way, shape or form. I'm just a big fan of the Turntable Kitchen and their pre-curated service, and thought it might strike a nerve with you, too.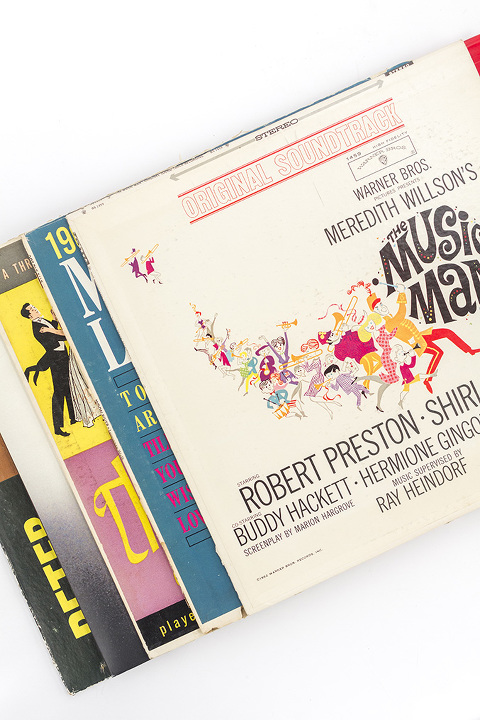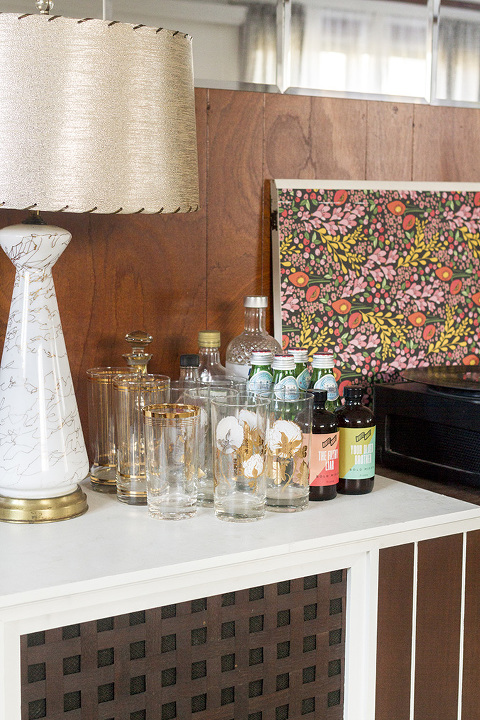 Do you have any slightly random New Year's resolutions for 2016? Or maybe you have your own special ways of incorporating music into your life on a daily basis. Either way, I'm dying to know all about it! And while we're on the subject of music, what's your favorite album? I need to add more to my collection, pronto.
(More details behind our DIY record cabinet makeover this way!)