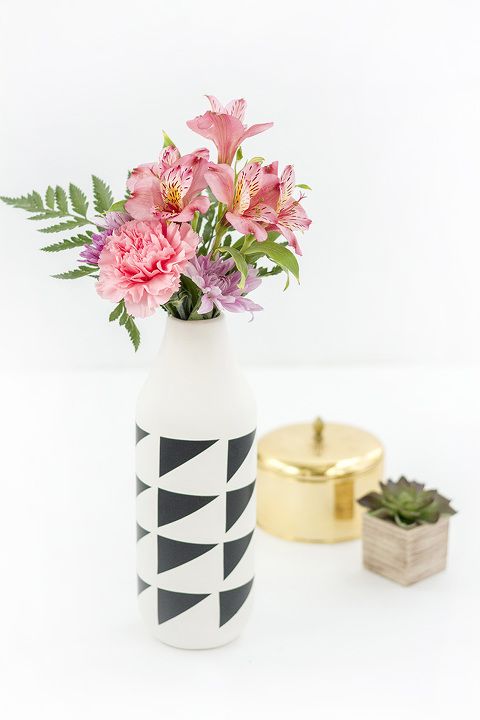 Let me begin by asking this: where do you get your inspiration? Do you get it primarily from Pinterest? Maybe from shopping at a favorite thrift store or antique mall? For me personally, I find inspiration from all of the above, but I also grab quite a bit of creative insight from the pages of high end catalogs. Even though I rarely splurge on new pieces from stores like Pottery Barn and West Elm, I love leafing through the pages of their mailers to get ideas on styling vignettes, art pieces that I can recreate, and patterns that I can reimagine.
Case in point, the Marlow Vase from CB2. Lately, I've been fixated on stocking up on vessels for styling things like coffee tables and our fireplace mantel, so when I caught sight of the pretty black and white Marlow Vase in the latest CB2 catalog, it was love at first sight. But then I saw the price tag and my heart fell to the floor. Happily, I was able to get the look for less than $10, and I'm sharing the hack with you below.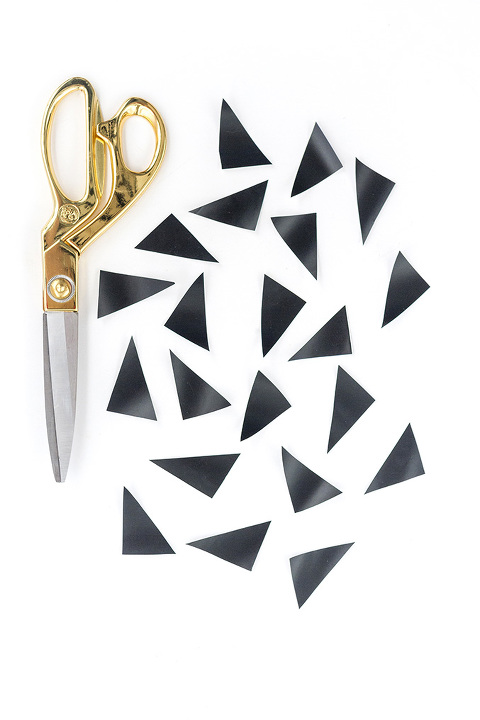 Peel-and-stick black vinyl
Scissors
The original vase from CB2 sports concentric rows of angular black triangles, so the first step was to cut one triangle out of my sheet of peel-and-stick vinyl. I noticed that the triangles on the CB2 vase were technically scalene triangles—in other words, they had three unequal sides and one right angle. So I cut my first triangle to match. Note: feel free to track down pre-cut black triangle stickers if you're able to.
Then, I layered the first cut triangle on top of an uncut section of the vinyl sheet, and treated it like a stencil to cut out the rest of my triangles, one at a time. In the end, I cut 20 triangles, but the amount you'll need to cut will depend on the size of your own white vase, and the size of your first cut triangle. My triangles measured about 2-1/2-inches-by-2-inches-by-1-inch.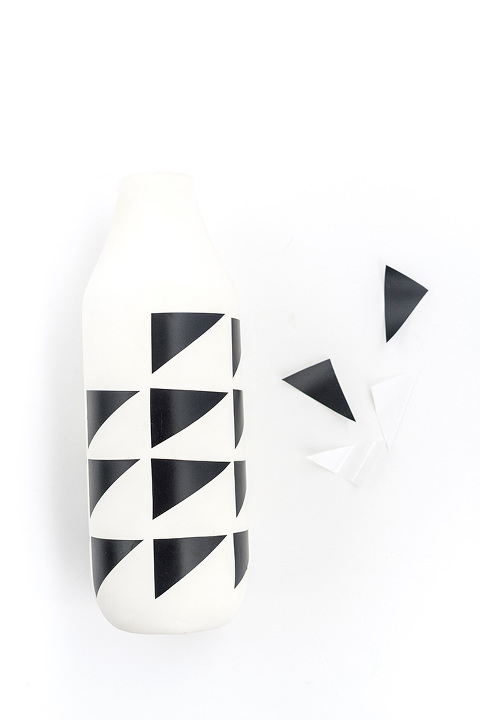 With all of your triangles cut, peel off the backer paper and stick them in rows along the side of your white vase. Make sure to press down on all sides and in the center to remove air bubbles that might form during the placement. Although the original vase from CB2 showed a stair-stepped pattern of triangles, my vase was a little smaller so the pattern wouldn't have been quite as visible. So, I just went with a symmetrical pattern of corner-to-corner triangles all the way up.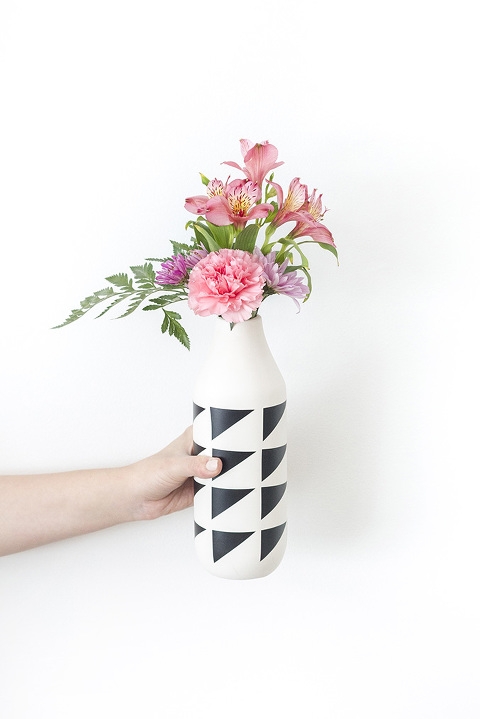 I was surprised to find that this project took less than 20 minutes to make, and it truly captures the cool, modern look of the original vase from CB2 that I loved so much. I couldn't be happier to have my new vase in hand, but most of my money still in my pocket.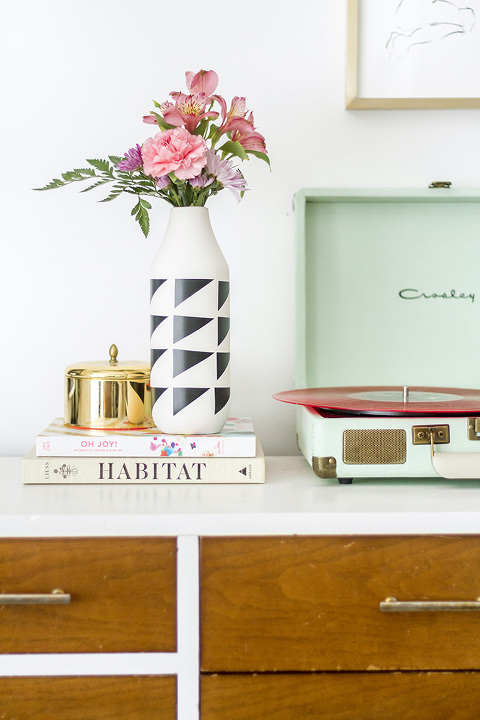 What do you think? Would you give this one a try?