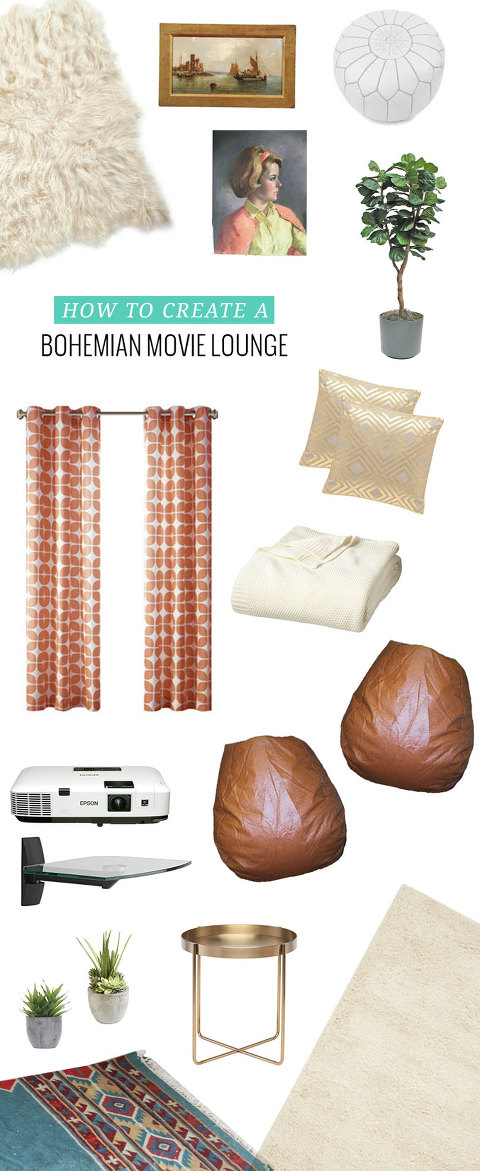 When we first toured our house that fateful day back in September, it was such a whirlwind. We had JUST gotten an offer on our then-current townhouse two days prior, and so we needed to find a new place fast. Thankfully, about a month beforehand, John and I had driven into Waynesboro (which is one and a half hours away from our hometown) to check out a few neighborhoods with our realtor, so we knew where we wanted to focus our search. That said, we had six homes on our shortlist to see in a super small amount of time, so it was rushed and a little overwhelming.
Happily, our now-current home had always been a major contender for me since spotting it on Zillow, so as soon as we shut the door on the last house in our tour, I said to both John and our realtor, "Well, I know which one I'd choose!" Luckily, John was thinking the same thing, and fast forward almost five months later, we couldn't be more thrilled to call this 1960's house "home."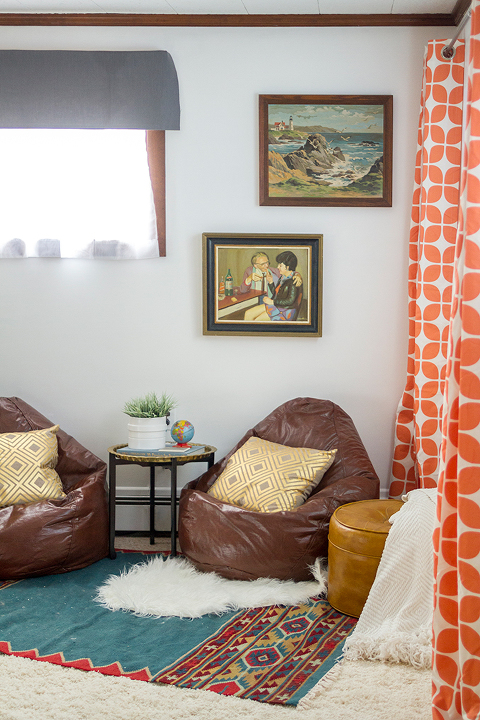 One of the main things I loved so much about this house way back when was the basement. You can see from this photo of the empty basement before we moved in that the space is massive, which is great for project-minded folks like us, but also poses a problem: how are we going to fill all that space?
Ultimately, after a couple of months of pondering and living with the room, we decided to build a two-part living space. One side is home to a couch and television, whereas the other open side now contains a space for our at-home movie theater. You can see our inspiration for the space at the top of this post, including all of the must-have items to collect. After checking and rechecking our furniture and textile choices, the pieces were ordered and then arranged into what is now the coziest spot in the house.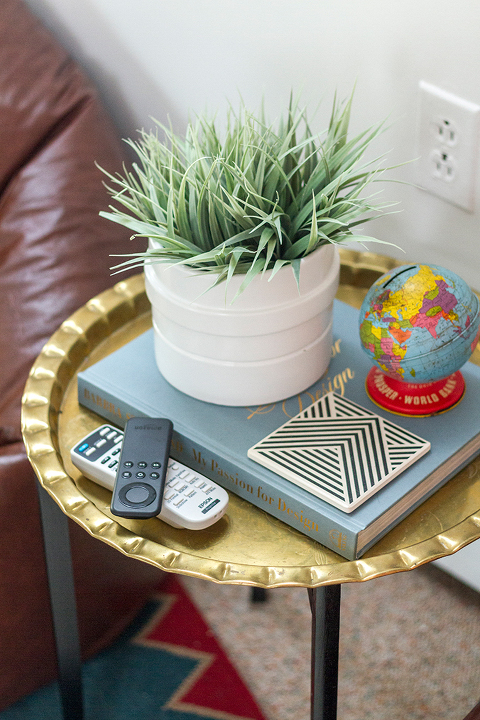 I'm sharing the entire process for creating your own at-home movie theater over on eHow, but I wanted to offer you a few extra tidbits in terms of how to get the look. For this project, I sourced pieces from two different places. First of all, from a few local antiques stores, and second, from Wayfair. This was my first time ordering from Wayfair, so I was curious to see how the e-commerce brand matched up to my beloved secondhand treasures.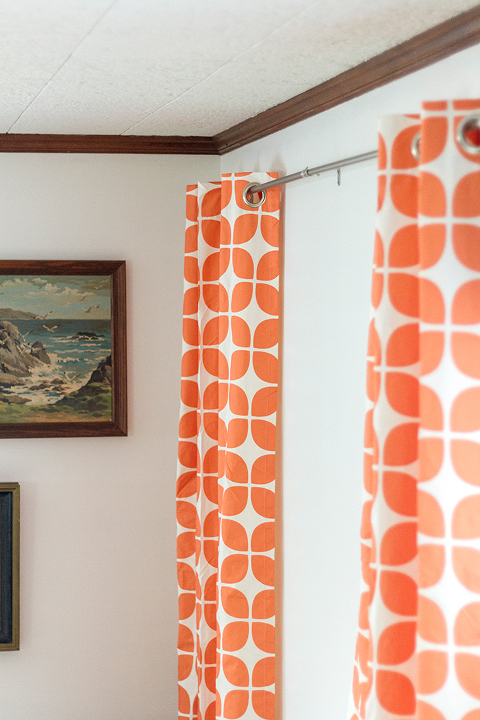 The foundation for the entire setup was the giant white shag rug. I ordered the largest size that the rug came in so that I could cover up the dated berber carpet that we can't quite afford to change out. The fluffy texture of the new rug easily takes all of the focus away from the old carpet, and is super luxurious to sink our toes into as we lounge on our new bean bag chairs watching flicks up on the "big screen."
Speaking of that "big screen," I was able to get the look of a professional projector screen simply by painting the basement walls the same High Reflective White that I've been using in the rest of the house. The pure white walls make the projected images really pop, and two retro-inspired curtain panels on either side help to create a grand effect.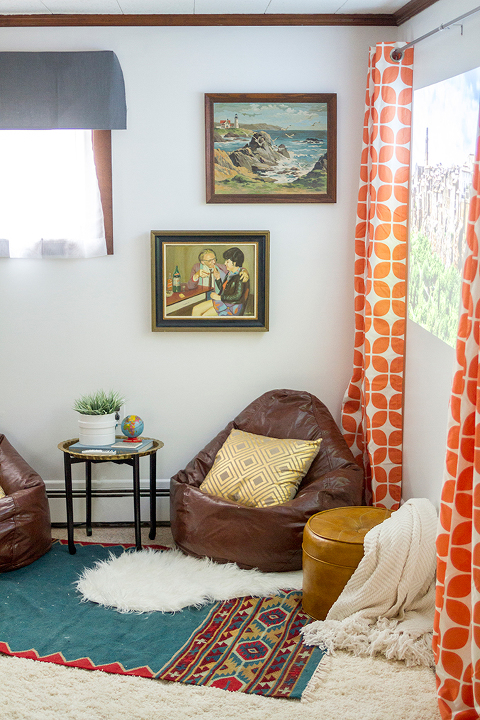 With things like vintage art, a thrifted brass side table, an old bohemian pouf, metallic pillows, and lots of cozy throw blankets in place, we just had to finish with the techie accents. John and I installed a heavy duty wall-mounted component shelf on the wall just behind the bean bag chairs, and then set our existing projector in place on the shelf. Because the component shelf is glass, it's already pretty discreet, but we also plopped a big plant in front to help conceal the cords and to soften the overall look.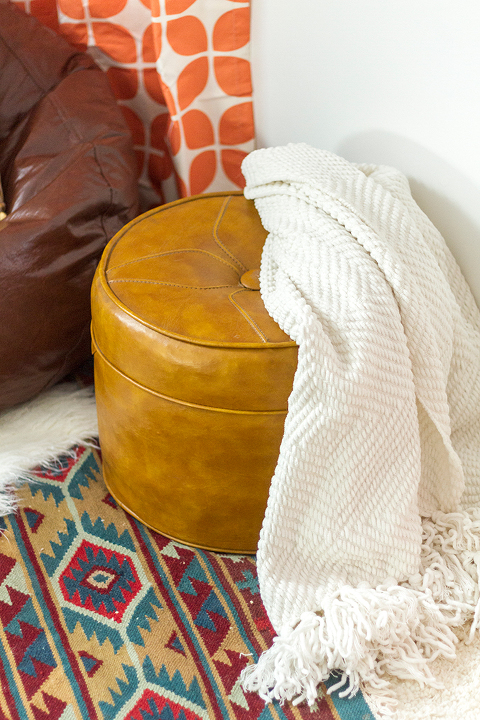 Now that the space is finished, we can't get enough of it. The layered boho-inspired textures and patterns all combine for one incredibly comfortable and laid-back corner, and it has definitely become a favorite spot on lazy afternoons, evenings, and weekends. The moral of the story? You definitely don't need to call in pros or break out the sledge hammer to create an at-home movie theater. A few cool techie components, lots of cozy textiles, and white paint and curtains will have you enjoying big-screen movies at home in no time.