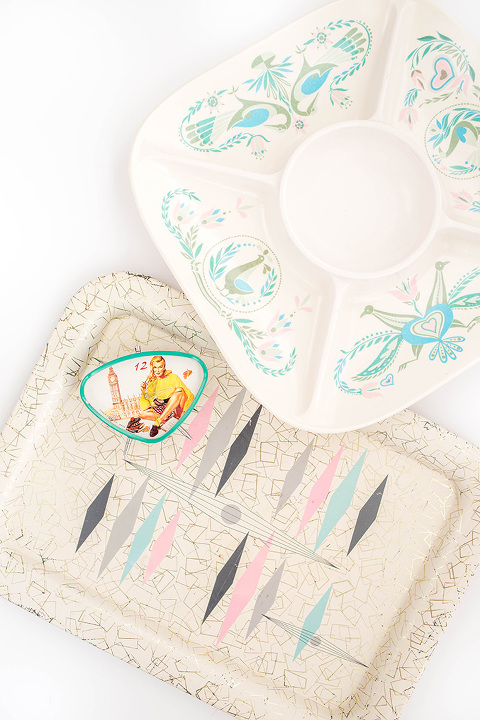 Thanks for your patience with me as I continue to recover from my stomach bug from last week! It turned out to be a lot worse than I thought last Friday, and I'm still not 100 percent better, but I feel like I'm making incremental progress each day. Hopefully, I will be back to my normal productive self by the weekend. I just can't wait to drink coffee again and to eat things other than plain Cheerios, apple sauce, and broth! Fingers crossed that the bug breaks by Friday.
Anyway, in much better news, before coming down with this dragging virus, I managed to get out to the antique stores late last month to score a few new treasures that I just had to share. Although I'm trying my hardest to limit these types of shopping excursions for money reasons and for lack of available space, antiquing truly inspires me, and I try to only pick up things that have a real purpose rather than just good looks. Here's what fit the bill and budget this particular trip.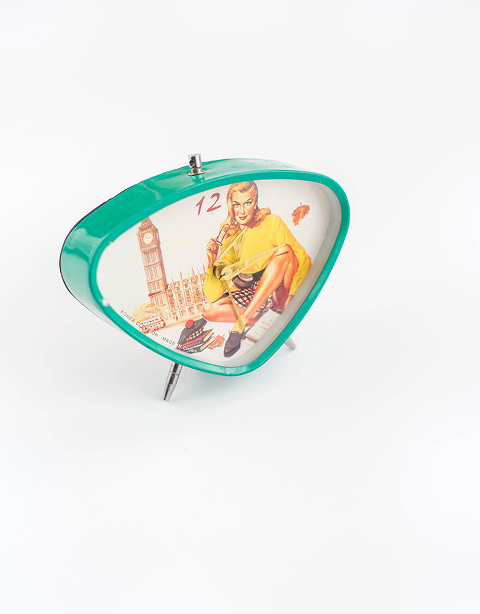 About this clock…Whenever John and I go antiquing together, I like to pick things up and ask him, "Can I buy this?" We both sound like walking parrots as I pick up item after item within a five foot length of aisle and ask the question, only to get a no from John. But every now and then he'll say yes, and that's when I know that it's truly a cool find. Case in point, our new retro clock. It's surely quirky and maybe even a little weird, but we liked the shape and the $5 price tag didn't hurt either. Sold!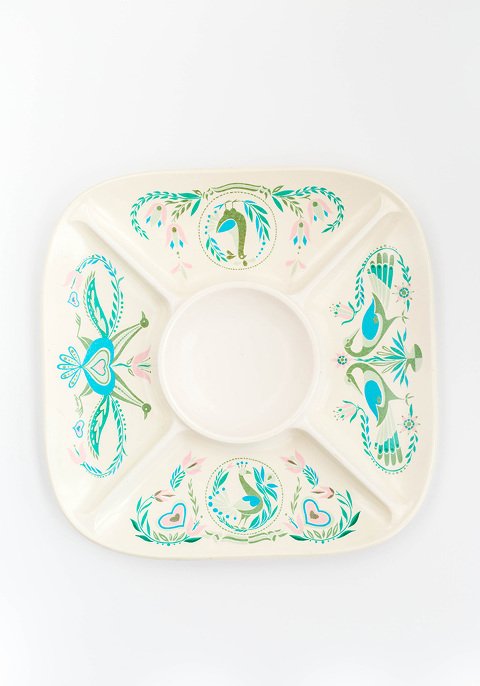 These next two items I had to fight for, but after marching to the register with them under my arm, John later admitted that he knew I'd pick them up as soon as he saw them. Well, he was right! I couldn't possibly say no to the cool mid-century patterns on both pieces—one, a metal serving tray shown below, and the other, a plastic chip and dip pictured above.
The tray now lives on our coffee table to corral things like magazines and remotes, while the chip and dip is on our dining room table playing host to napkins and other dining room necessities. I can't wait to repurpose both as serving pieces at our next party though!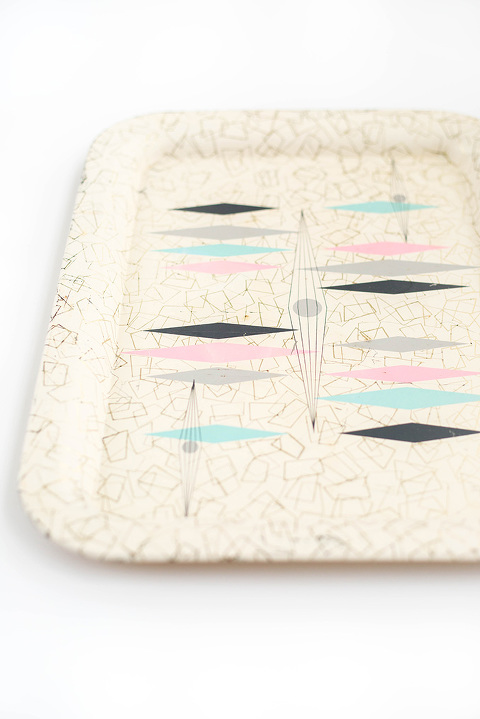 Have you found any cool Thrift Store Scores lately? I'm all ears!