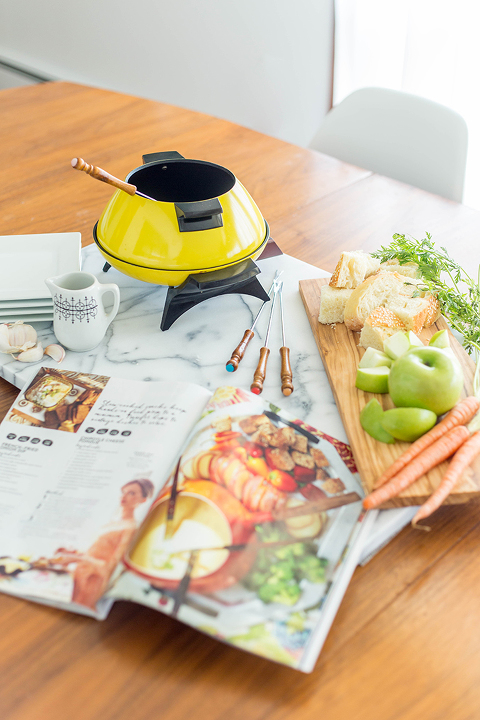 When it comes to guilty pleasures, I can name a few right off the bat: carbs, cheese, and all things mid-century modern. Happily, I managed to find a way to combine all three in a retro inspired fête that is just brimming with festivity and flavor. Scroll on for all of the details behind my mid-mod cheese fondue soirée in partnership with Better Homes and Gardens!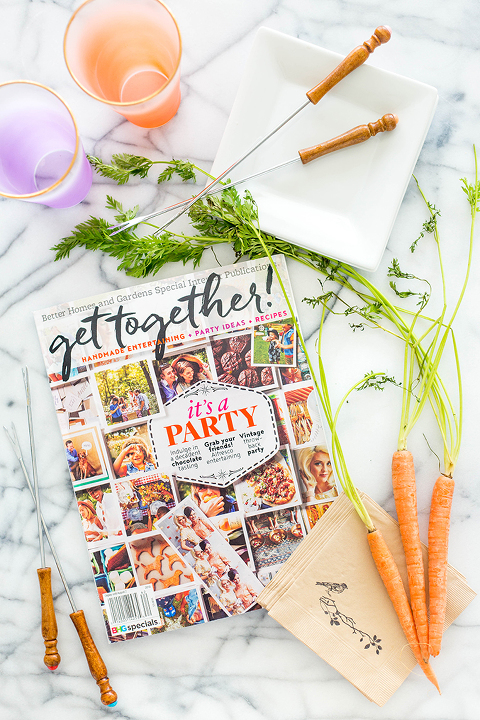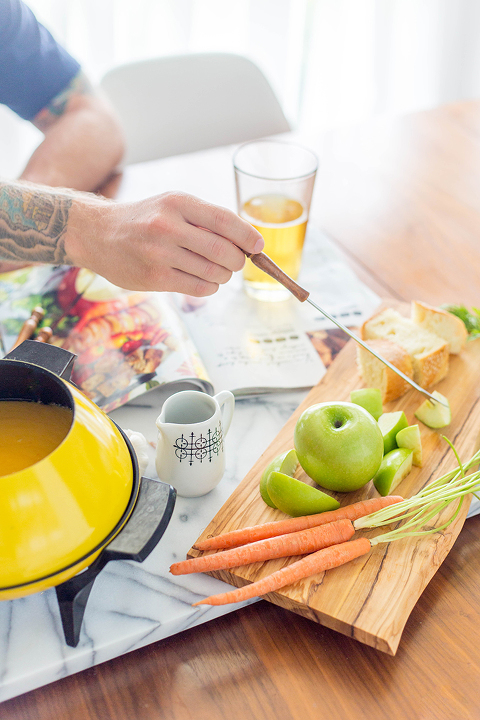 The inspiration behind this party was my brand spankin' new copy of Get Together!, a special interest publication from the team at Better Homes. The first-ever issue of the magazine is filled with (you guessed it!) everything you need to pull off the perfect get together. Whether you're looking to host a 1960s inspired event like I did, or a rustic and cozy backyard movie night, this mag has got all the inspiration and recipes you'll need to put those dream plans in motion. Did I mention that there's an entire feature on a Puppy Picnic? Yeah, we're totally doing that.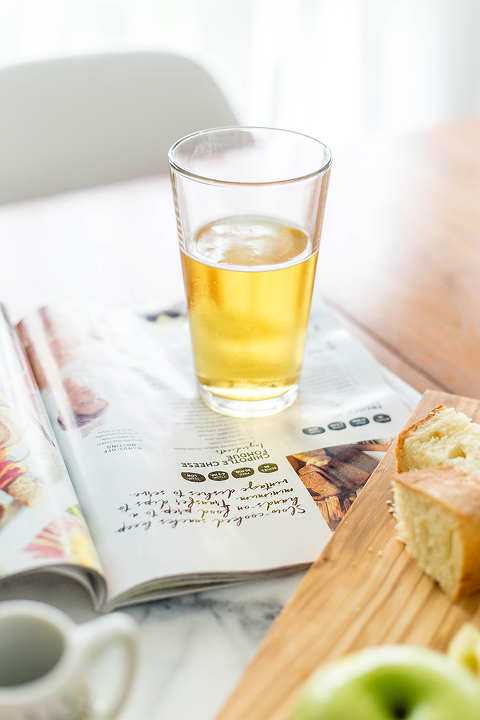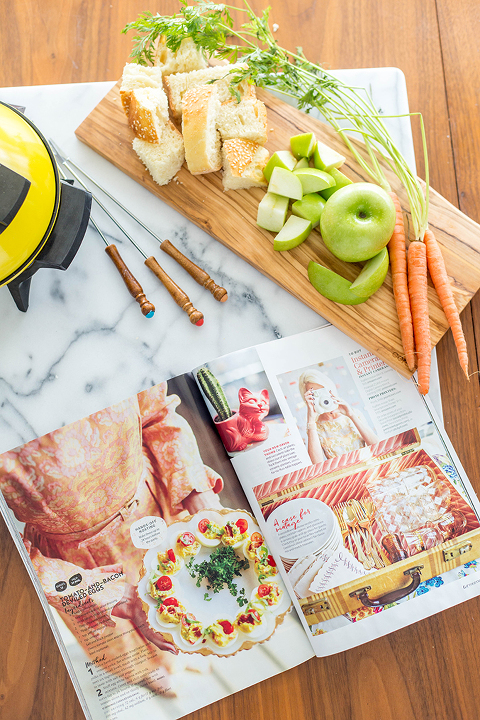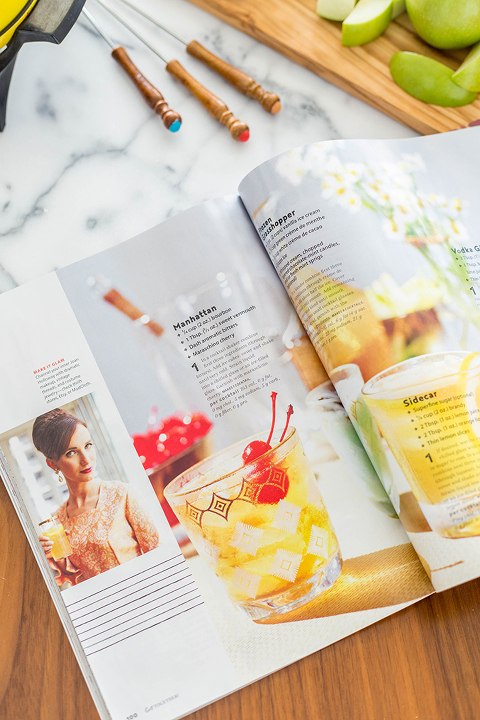 I chose to pull my own motivation from the throwback 'Party Like It's 1965' spread, because you know I can't say no to vintage glassware, shimmery cocktail dresses, and brass accented dishes and bar cart accessories.
The star of this affair is, of course, a pot full of smokey, melty cheese. I picked up our new-to-us yellow fondue pot from my favorite local antiques store, Circa Inc. in Charlottesville, Virginia. Clocking in at just $15 for the set (including multicolored wood and metal skewers!), it was an easy choice for the focal point of our celebration. Find my go-to cheddar cheese fondue recipe just a hop and scroll down below!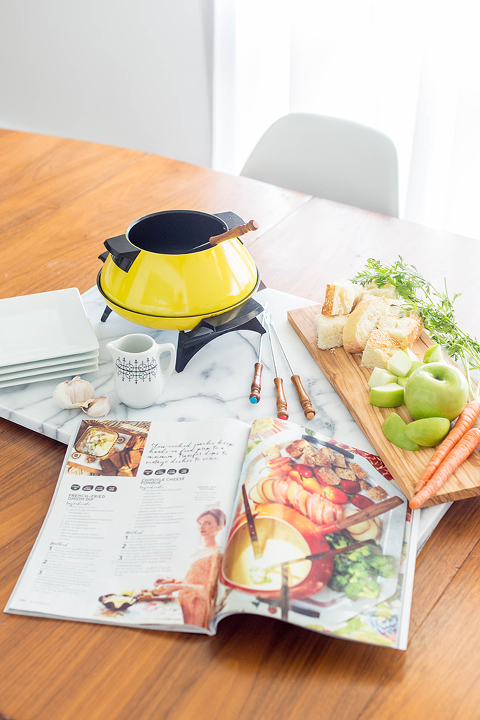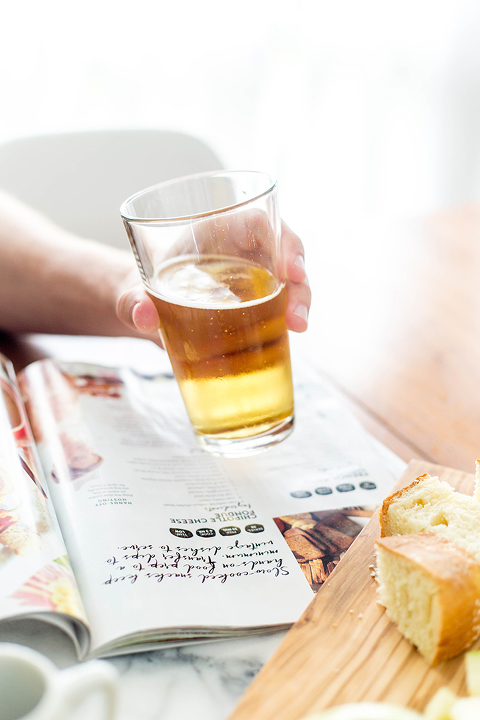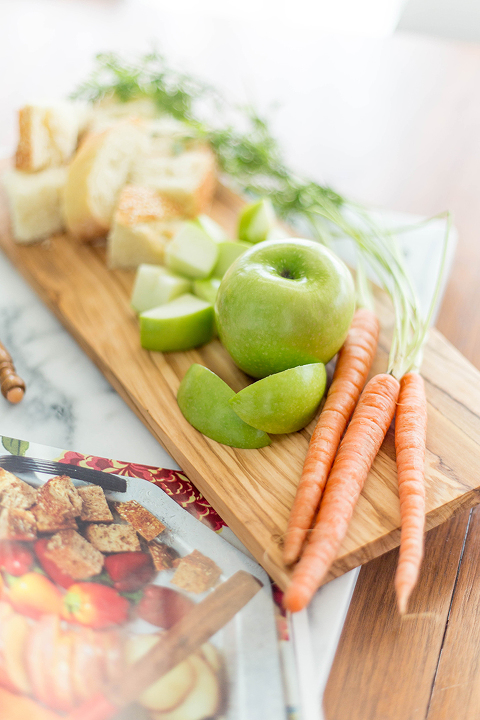 Pub Fondue
*4-6 servings; adapted from The Book of Fondues by Lorna Rhodes
INGREDIENTS
1 garlic clove, halved
1 1/4 cups beer
2 cups (8 oz.) shredded mild Cheddar cheese
2 cups (8 oz.) shredded sharp Cheddar cheese
1 tablespoon all-purpose flour
1 teaspoon dry mustard
Pepper
DIRECTIONS
Rub the inside of your fondue pot with the halved garlic clove so that the aroma starts to release. Pour in the beer and heat it through until it's bubbly. In a large mixing bowl, toss the mild and sharp cheeses together with the flour and dry mustard. Add the coated cheeses to the beer in the pot, and heat on low. Season with pepper and continue to heat the mixture, stirring constantly until smooth. Serve with bread cubes, carrots, and green apples.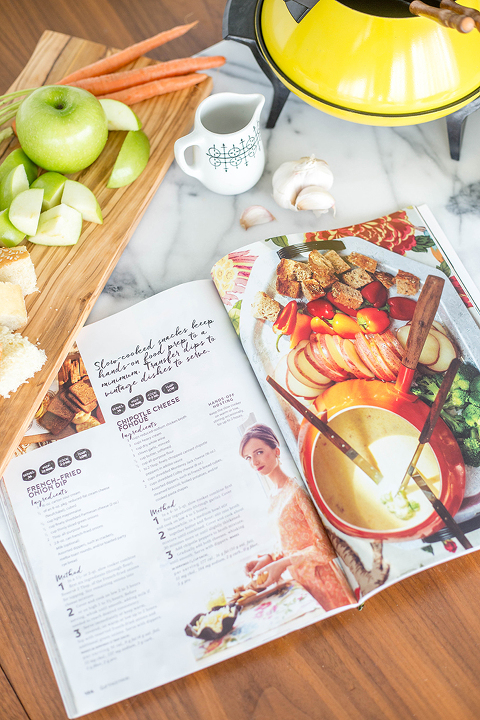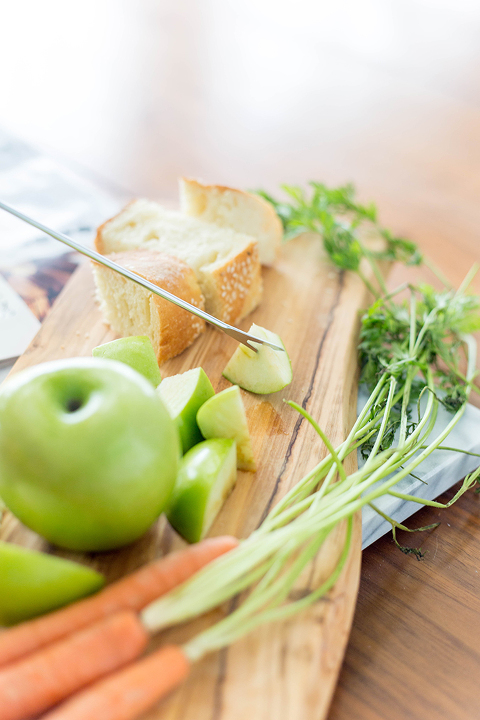 A few quick tips for throwing a throwback party of your own? It all starts with the accessories, so scour your local antiques mall or thrift stores for secondhand mid-century accessories—things like vintage glasses (mismatched is totally okay!), a retro fondue pot, cool 1960s plates and serving dishes. Bonus points if you can find an inexpensive record player and set of fun 1950s and '60s albums! Nothing sets a mid-century mod mood faster than jazzy piano music and crooning—am I right, or am I right?
Snag your copy of Get Together! by clicking here, and hop through to Better Homes and Gardens to download a set of free printable recipe cards and to see even more vintage recipes worth trying. What will you make at your throwback celebration this season?