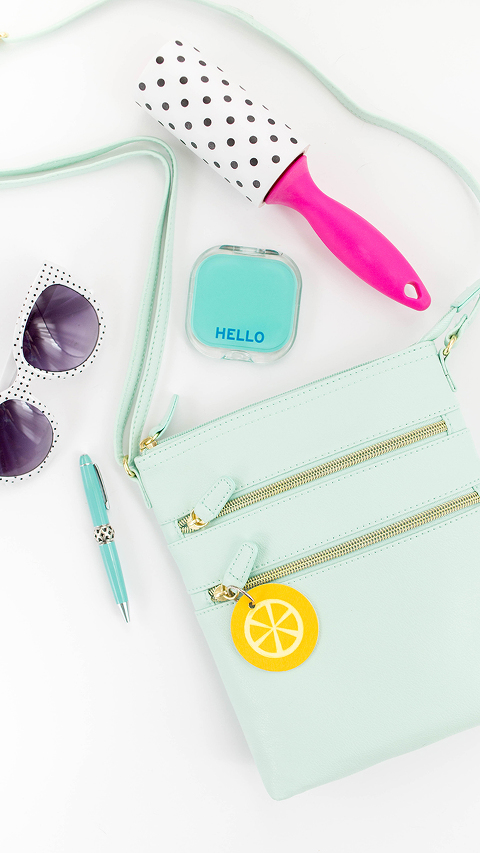 Although I'm sad to say that both of my summer vacations are now behind me even before summer officially kicks off (first, Hilton Head Island, South Carolina, and second, Miami and Key West, Florida), I'm so glad to be home. May has been more than a little chaotic, what with two trips nearly back to back, but it's time to buckle down and get back to work. Happily, I soaked up more than just sun while wondering around the East Coast, and can't wait to put all of my newfound inspiration to work.
Case in point, my DIY Painted Citrus Slice Keychains. These little cuties couldn't have been easier to recreate, and are just perfect for the summer season ahead. Want to learn how to make your own? All of the do-it-yourself details are below.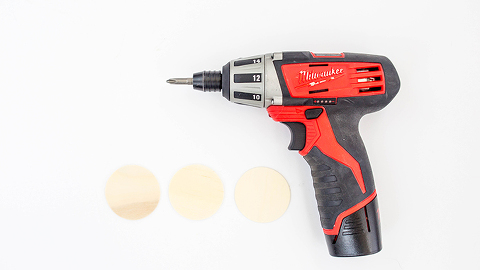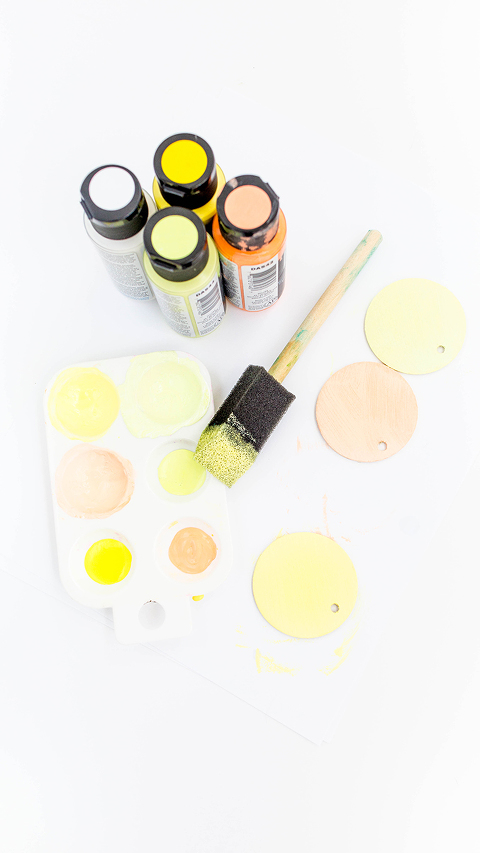 Start by drilling a hole in the tops of each of your wooden disks, about a 1/4-inch from the edge. You'll want to use a drill bit that's a little larger than the width of your particular binder rings. Sand down any rough edges on the wooden disks if needed after drilling.
Next, squeeze citrus colored acrylic paint onto a plastic paint tray, and paint your wooden disks one color each. This first layer of paint will need to be very light for the proper two-toned look when complete, so you may need to add some white paint to the pigment to properly wash it out. Wait 20 minutes, and add a second coat if needed to cover the wood finish beneath. Allow the paint to dry for one hour before handling.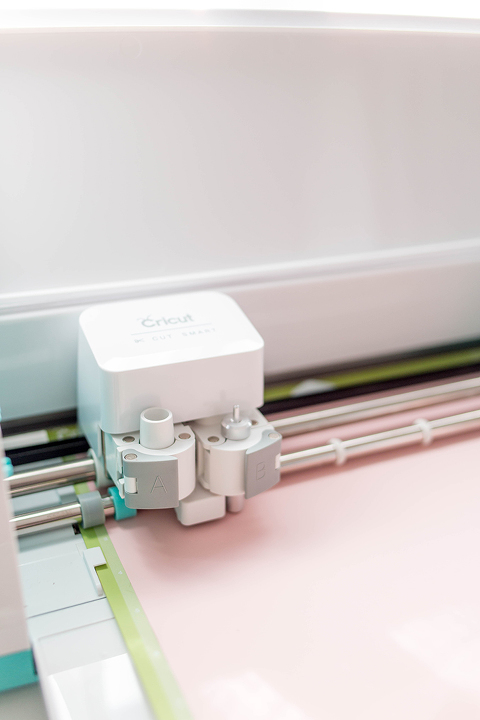 After that, download my Citrus Slice template from the Cricut design center, and then load up a StandardGrip Mat with any color of Vinyl. Follow the prompts on your screen to send it off to your Cricut Air Machine, and then use a Weeder Tool to remove the vinyl templates from the mat. Lay the sticky templates in the center of your painted wooden disks and press firmly with your fingertips to ensure a tight seal.
NOTE: If you don't own a Cricut, feel free to use a store-bought stencil instead!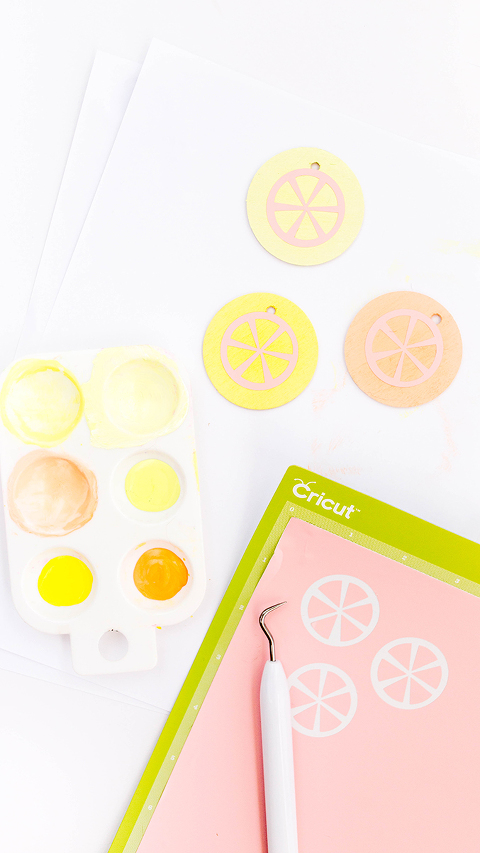 Squeeze more acrylic paint onto your cleaned plastic paint tray. This time, you'll want dark, saturated versions of your previously used colors so that the layered effect of the template design on top of the light colored background really pops.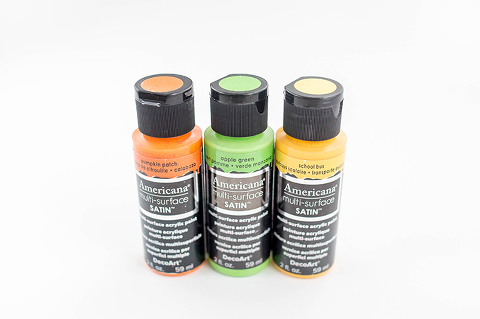 Paint the color on top of the vinyl templates on the wooden disks using a foam paintbrush, and allow to dry for 20 minutes before adding a second and third coat if necessary. Immediately remove the templates using the Weeder Tool again, and allow the keychains to dry for 1 hour before handling.
For the backsides of the disks, you can either paint them a solid color or repeat the same steps to make the keychains two-sided.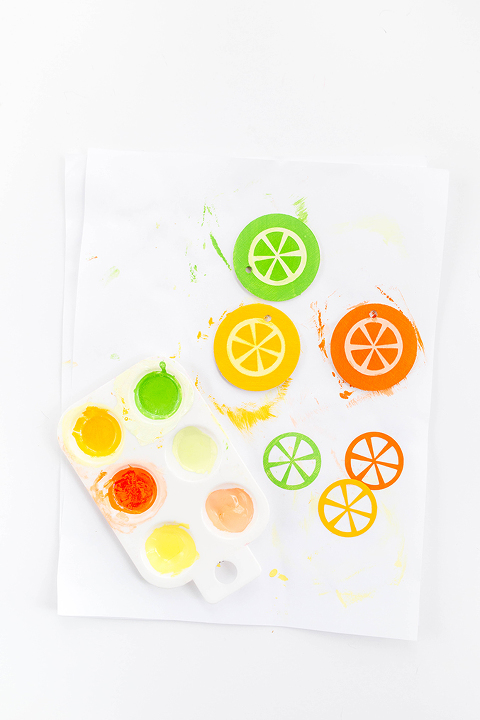 To finish, use a clean foam paintbrush to brush two coats of clear Mod Podge on both sides of each of the keychains to seal the color in. Allow the keychains to dry for another hour, and then clip the binder rings on. You're all done!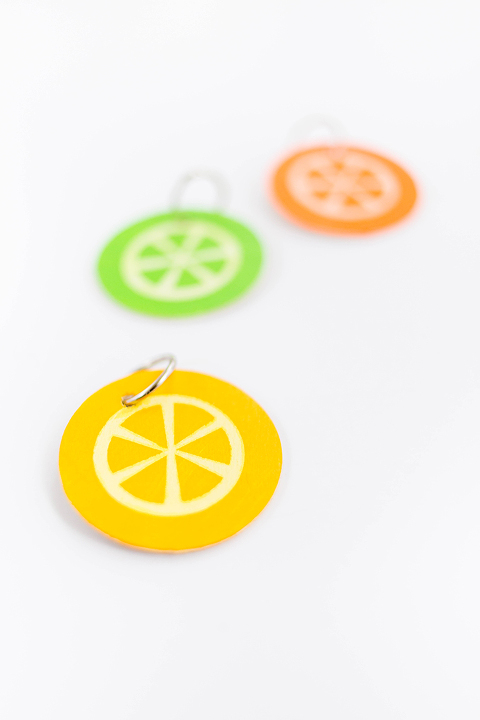 I love that I can easily loop my citrusy keychains onto any beach bag, purse, or suitcase I might cart around with me this summer, and have already started handing out the extras to my best buds as gifts. Can't you just picture them tucked inside favor boxes at your next summer soirée? I'm hooked on this craft, and hope you love it, too.
And in case you're looking for even more summer inspiration, my latest post for Better Homes and Gardens went live yesterday! Click through here to learn how to refresh your art collection this season. Cheers!