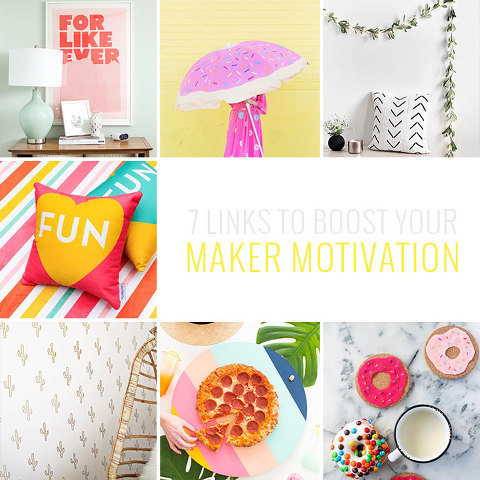 Holy cow, the past month has been insane! Between traveling, dealing with major deadlines, and a flooring fiasco that finally came to an end just yesterday at 3:28 p.m., I am spent. I'm ready for normalcy to take over and for routine to be paramount. This girl isn't asking for any miracles or wild memories to be made—just simple living with nothing out of the ordinary. Is that too much to ask for? We'll see!
In the meantime, here's hoping that you're enjoying a much lazier kick-off to your summer season, and that your weekend ahead is looking like it's shaping up to be a blast. For those of you looking to get elbow deep in craft supplies, here are seven DIYs (and a tour, too) that caught my eye.
7 DIY Links To Boost Your Maker Motivation
And in case you missed some of the fun content that went live right here on DGD, click back to see my travel guides to Miami and Key West, Florida, plus a roundup of 20 Beach Art Prints To Buy Now. Got a fun link of your own to share? Drop it in the comments!
Get daily maker inspiration on Pinterest