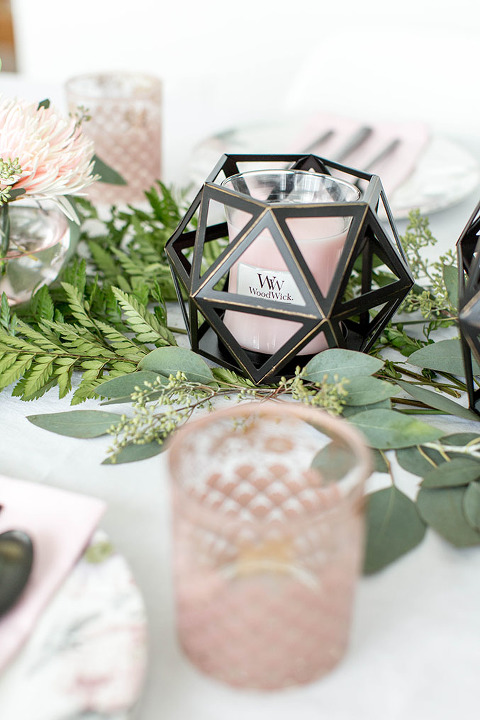 With my black, blush, and gold fall dinner party all wrapped up and captured on camera, it's time to share a couple of the tabletop details that really brought the party together—namely the centerpiece. I'm certainly no pro when it comes to arranging petals, but with a couple of budget-friendly shortcuts, you and I can both put together seasonal centerpieces that look natural and Instagram-worthy!
Read on for my 3-step centerpiece breakdown in collaboration with WoodWick, plus enter to win a set of candles for yourself this fall.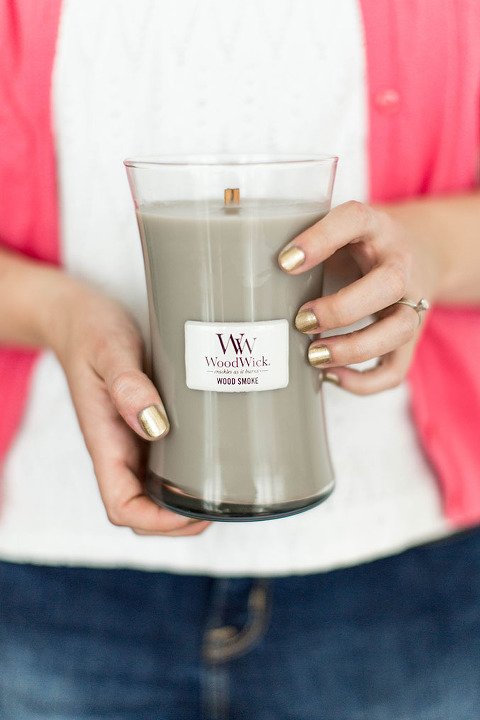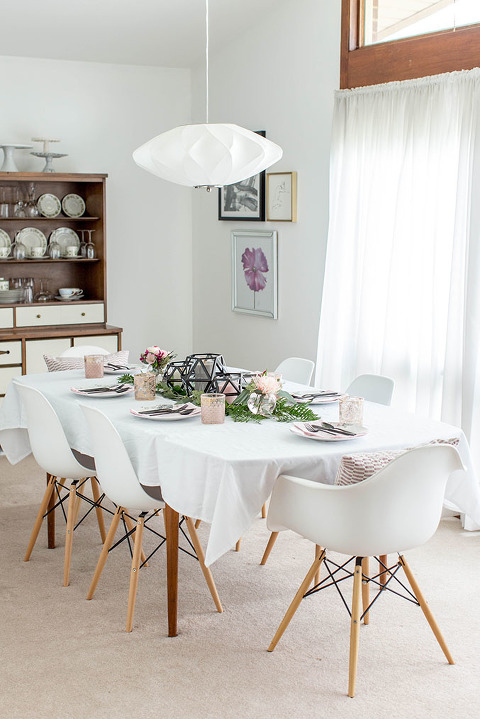 Step 1: Greenery
Begin by laying down a bunch of greenery, and I mean a bunch! This leafy base manages to take up a ton of tabletop square footage, but costs very little at the grocery store. Better yet, if you happen to have some ivy or cool leafy branches on a tree in your yard, just snip off a few lengths and lay them in the middle of your table for a completely free focal point.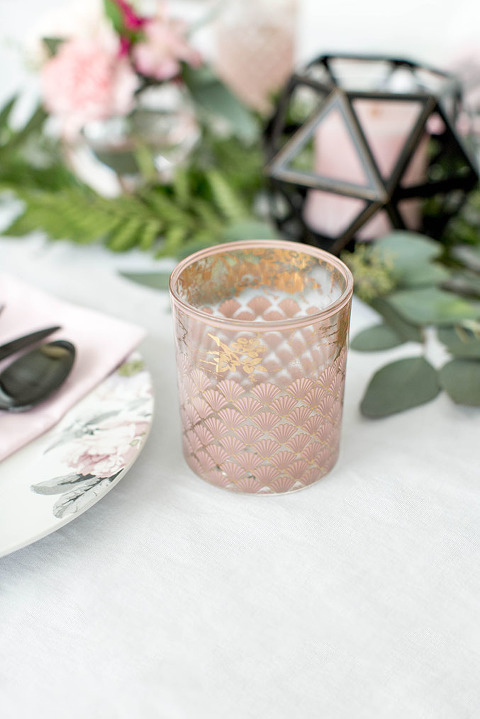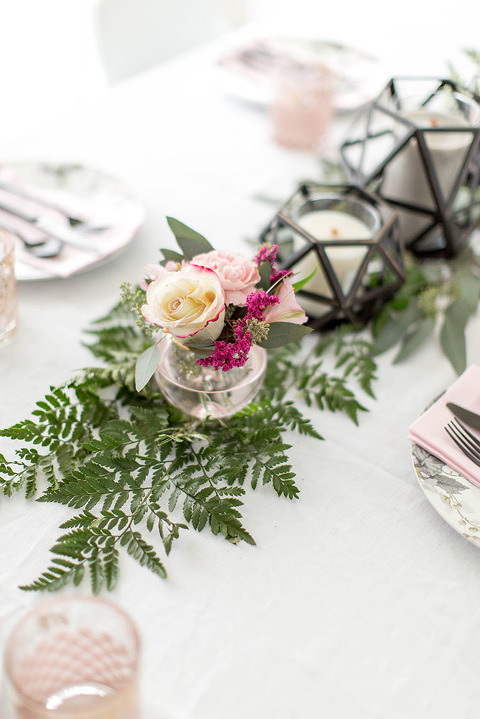 Step 2: Small Bud Vases Of Flowers
You'll also want to pick up a small bouquet of flowers from the grocery store. Bring them home and snip off the statement flower buds. Then, layer them in small bud vases alongside more leafy green clippings. In total I spent $10 on the fresh cut elements of my centerpiece, but the inexpensive materials still managed to bring the entire look together. Don't skip these two steps!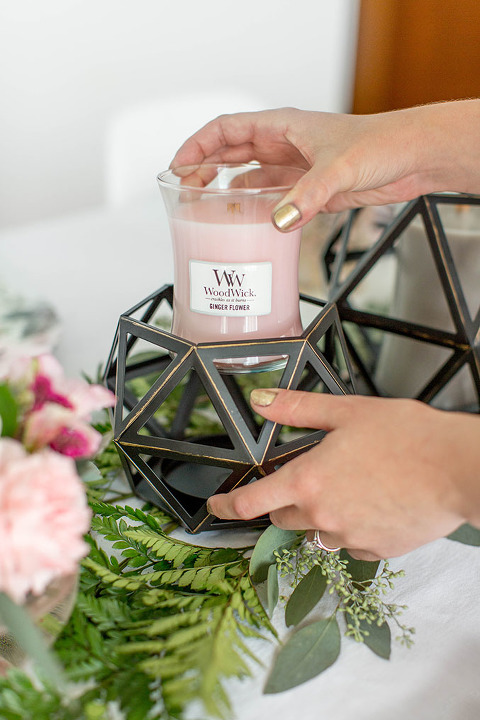 Step 1: Candles
Another step not to be overlooked? The candles! Just place them right on top of the greenery in the center of your table. I used medium hourglass versions of WoodWick's Mint Truffle and Ginger Flower candles, plus a large Wood Smoke candle to nestle inside my collection of Geometric Candle Holders. The edgy black and gold shape of the holders themselves actually served as the starting point for my black, blush, and gold tablescape! I love that the bold shapes and sizes of the candles and holders were able to anchor the centerpiece, and they offered a sweet-smelling finish to my party table, too. This is really great if you are having a major kitchen remodeling.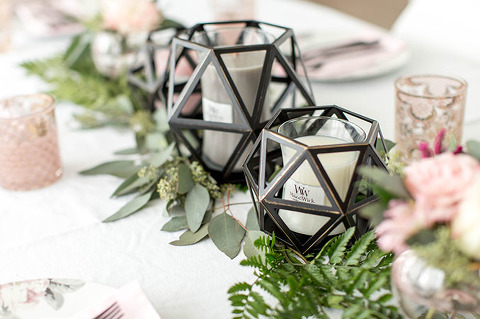 Now for the extra fun part: a giveaway! The WoodWick team and I are thrilled to partner up to give one DGD reader a $50 gift certificate to enjoy at www.woodwick.com this fall. To enter, hop through to Instagram here, and follow the instructions. Not on Instagram? Not a problem! Just leave a comment below telling us which scented candle from the collection you'd love to burn in your home. I'll make sure that your name is entered for a chance to win the prize.
Contest is open to US residents only and ends Thursday, October 27 at 12:00 a.m. EST, so don't delay. Oh, and if you just can't wait, shop all regular priced products with a 20% off discount (expires 12/31/16 and can't be combined with other offers) using code "DGD20″—enjoy!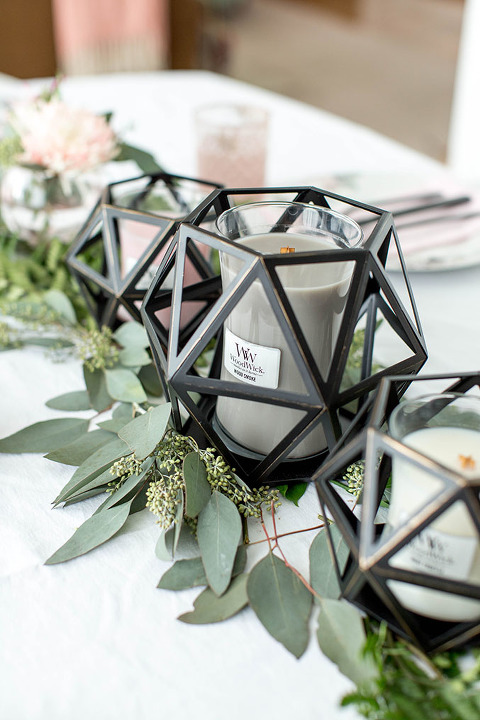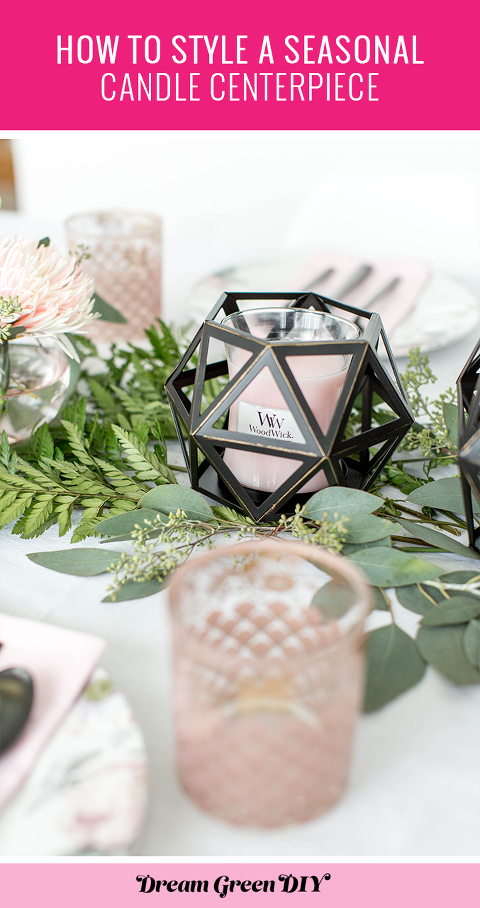 Resources: