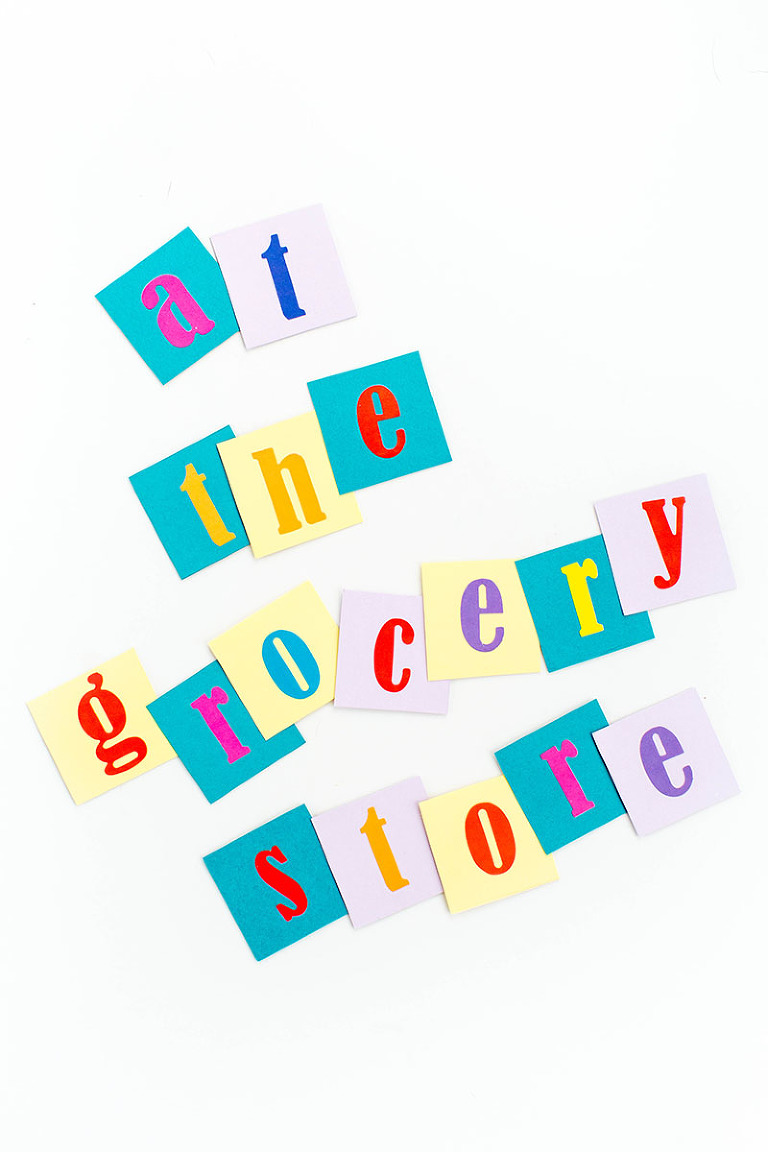 So, here's the thing. I really can't stand  purchasing something that I know 50 million other people will own and use in their own homes. Of course, there's always an exception when it comes to especially cute "Big Box" accessories and accents (usually from Target), but for the most part, I do my best to source pieces for our home that are either antique and harder to find duplicates of (hence my thrifting addiction) or a one-of-a-kind DIY.
Take our fridge, for example. John and I are pretty avid note writers, so I thought it would be fun to get some Magnetic Alphabet Message Pieces to add to the front of the appliance, that way we could note something we needed from the grocery store or tell the other where we were if we slipped out for the afternoon. Sure, I could have gone and picked up a pack of those rainbow colored magnetic letters that everyone and their mother has on their fridge, but instead, I decided to make my own. Hop through to the Oriental Trading blog to see how I managed to make a set of totally customized colorful DIY Magnetic Alphabet Message Pieces!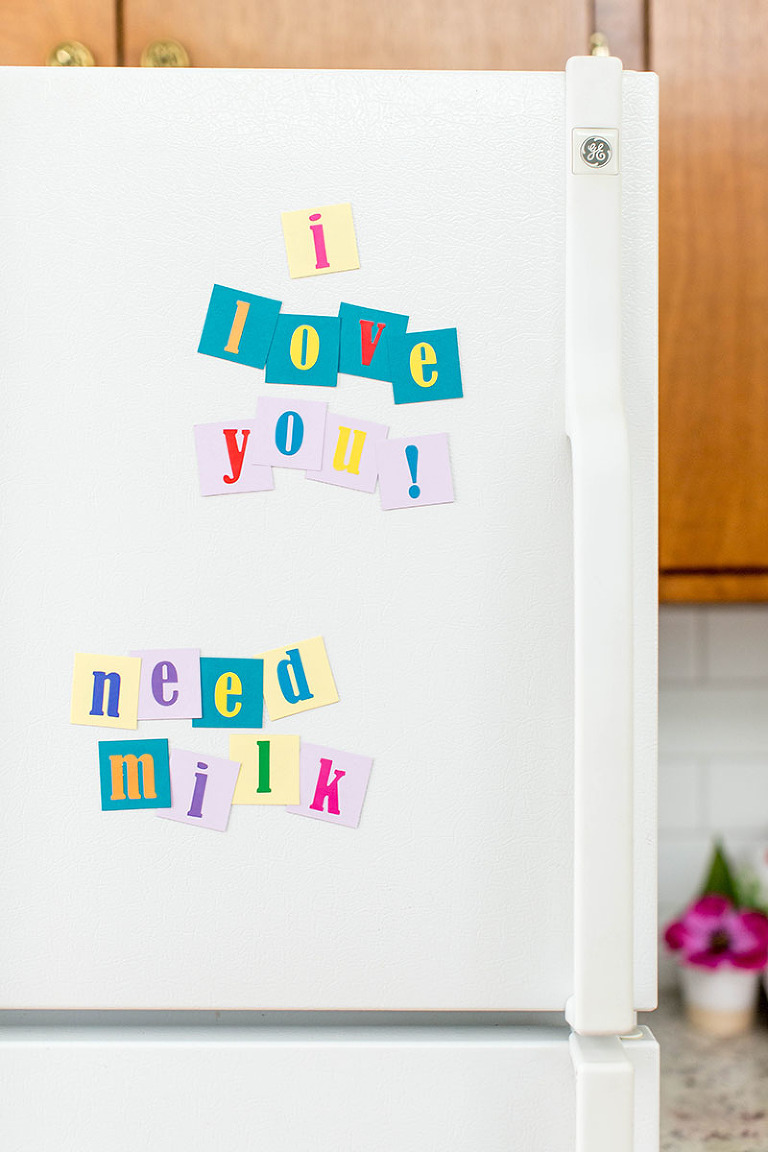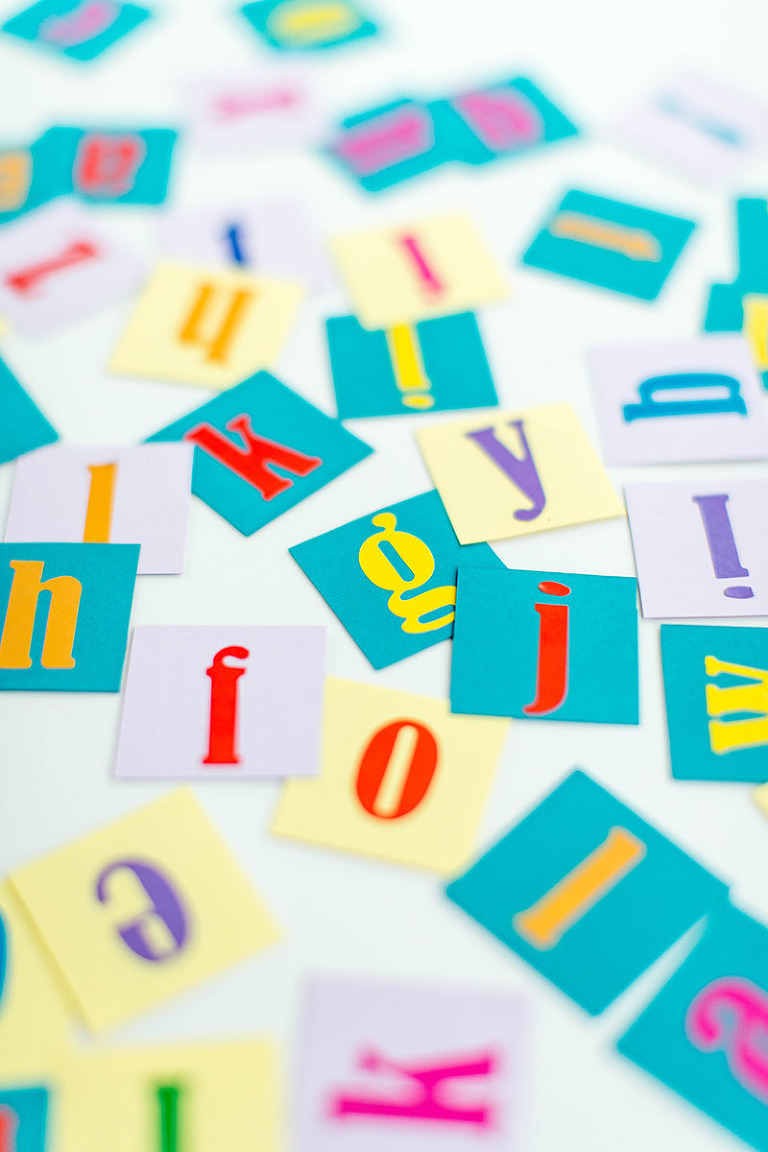 Spoiler alert: the process is super simple, requires just three materials, and adds TONS of unique character to your refrigerator door. Oh, and the letters have been even more fun that I expected! When my sister visited over Halloween weekend, she spent her first morning here sitting cross legged on the kitchen floor creating random words and phrases from the magnetic letters. We had a big old laugh about it, and it has been pretty cute to turn the corner this past week to see her little handiwork even though she's not in town anymore.
Would you make your own version of my DIY Magnetic Letters? By the way, no hate to those of you who do use the store-bought variety! I actually have a set of them myself in my craft store room, just waiting for DIY inspiration to strike. This paper tutorial ended up taking precedence, but you never know what I'll end up doing with the pre-made version. I really want to spray paint them all white for a more subdued look, but John isn't sold, so I might just stick with these colorful DIY Magnetic Alphabet Pieces instead. Leave your vote in the comments below!