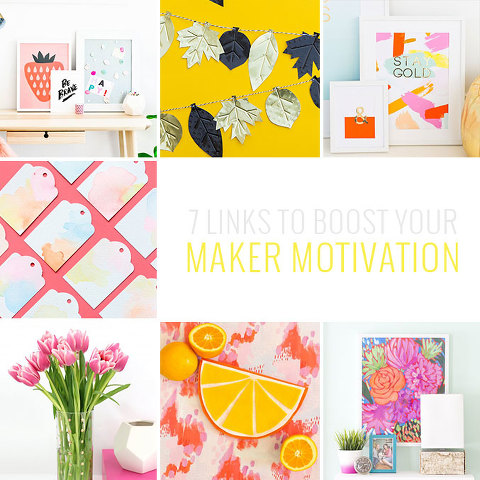 I know you've probably read these exact words a million times on other sites and blogs this week, but seriously…Can you believe that it's already November?! The fact is, Thanksgiving is less than three weeks away and Christmas isn't far behind. I'm already peppering holiday décor around our house in preparation for some fun Christmas crafts and styling features coming to the blog ahead of the big holiday rush, but I'm trying my best not to dive totally headfirst into the festivities. I haven't been listening to Christmas music, and Christmas movies are still "in the vault," so to speak, but that's all going to change the day after Thanksgiving.
Have you started decorating for Christmas yet, or are you a holiday purist, waiting until the Thanksgiving leftovers are being tucked away before launching into Christmas mode? In case you're doing your best to keep you holiday blinders on, here are seven crafts that don't break any rules.
7 DIY Links To Boost Your Maker Motivation
And in case you missed some of the fun content that went live right here on DGD, click back to see a quick recipe for Spring Roll Peanut Dipping Sauce, a list of 20 Things You Might Not Know About Me, and the reveal of our family room makeover with Home Depot. Got a fun link of your own to share? Drop it in the comments!
Get daily maker inspiration on Pinterest