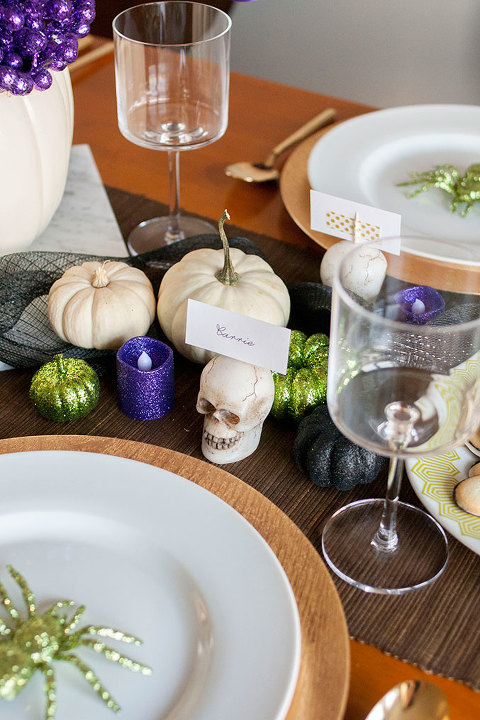 In honor of the spooky weekend ahead, I'm throwing things waaaaaaay back to Halloween 2014. We were still living in our teeny tiny townhouse, but I had managed to employ a few key tricks to provide our party guests with lots of treats worthy of Halloween. You might remember the big reveal of our Jewel-Toned At-Home Halloween Bash over on the Home Depot blog, but in case you're new to the blog (or if you just want to walk down memory lane with me!) you can check out the full feature and party here.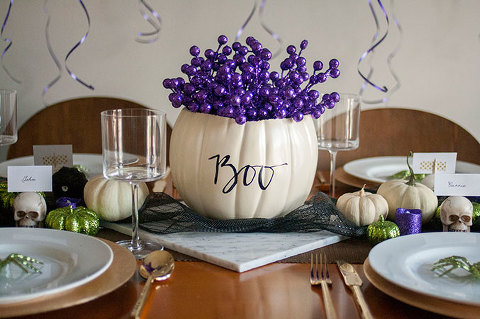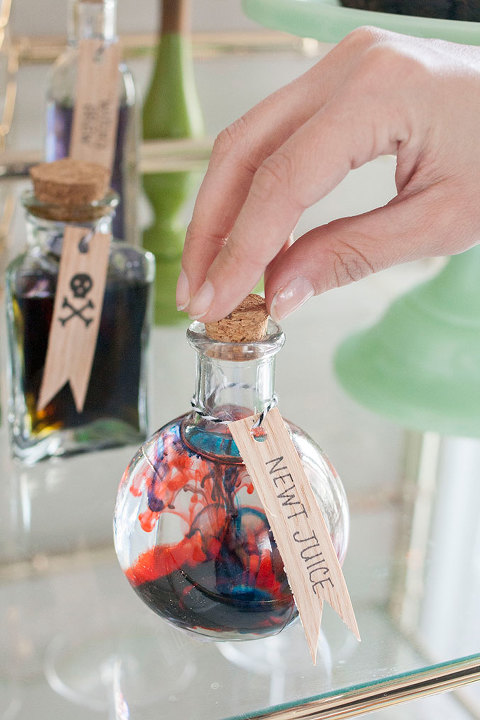 Do you have any big 2016 Halloween plans? Rather than getting all gussied up to hit the town in costume (as I explained in detail here), John and I will be keeping things low key here at home. My dad and sister are actually coming into town to help us with a few landscaping projects, and then the four of us will be lighting up the projector in the family room to watch scary movies all night long—or at least until 10pm or so.
Although we won't be hosting a sophisticated-yet-spooky fête this holiday weekend (complete with a balloon ceiling and glittery spiders), it's still satisfying to look back on our big bash of 2014. See a few outtakes from the party here, and hop over to the Home Depot blog for the full breakdown, including planning tips and DIY tutorials, like that calligraphy pumpkin centerpiece. Happy Halloween, everyone, and I'll see you back here on Tuesday with a recipe for Spring Roll Peanut Dipping Sauce—YUM!