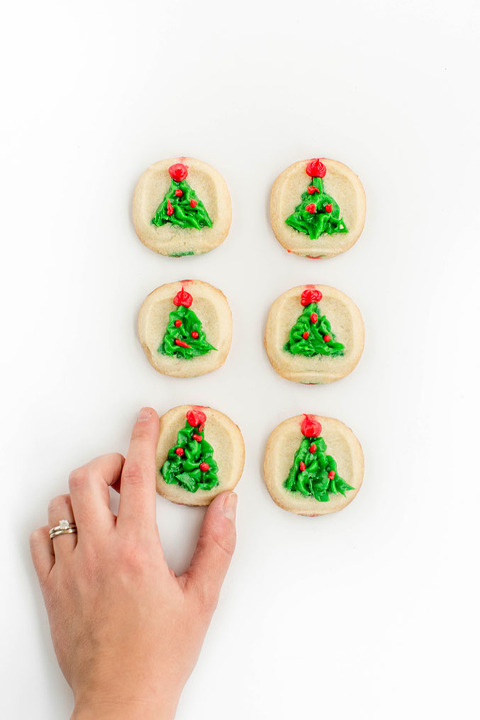 Well, we made it folks! We're just one day away from Thanksgiving, and I am officially out of the office to enjoy the festivities starting TODAY. For our family, Friday marks the first day of the Christmas season, so pretty soon we'll be indulging in Christmas movies, holiday tunes, and lots of sugary treats, too. Not wanting to be completely outdone by all of those pro bakers and cookie decorators out there, I came up with a fun and simple decorated sugar cookie shortcut that I wanted to share ahead of the extra long holiday weekend. Read on for the delicious details!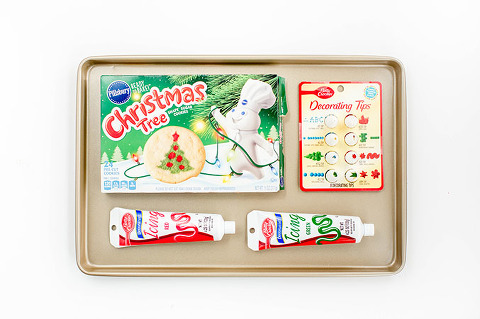 Refrigerated pre-cut cookies (the ones with the printed design on them)
Icing tubes in colors to match the printed cookie design
Decorating tips (the ones I bought at the grocery store screw right on top of the icing tubes—easy as pie…errr cookies!)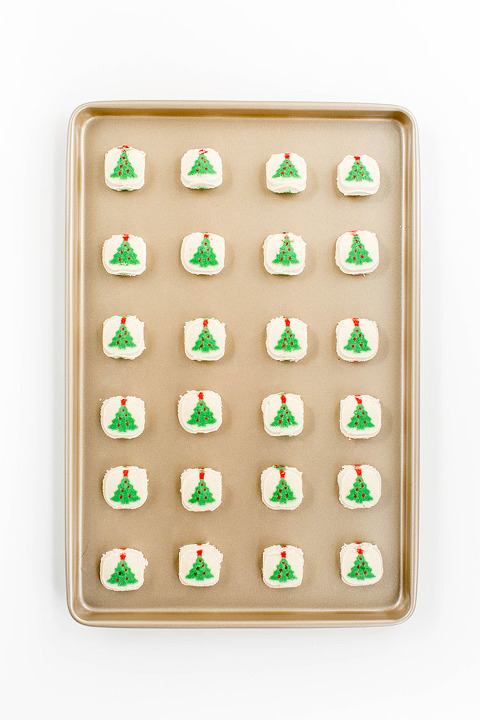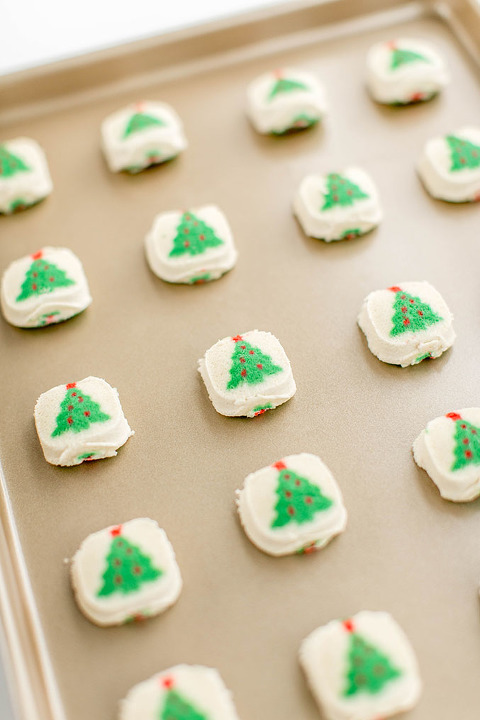 Start by following the package instructions to bake your cookies. Then, allow your cookies to cool completely on a baking rack before moving on to the next step.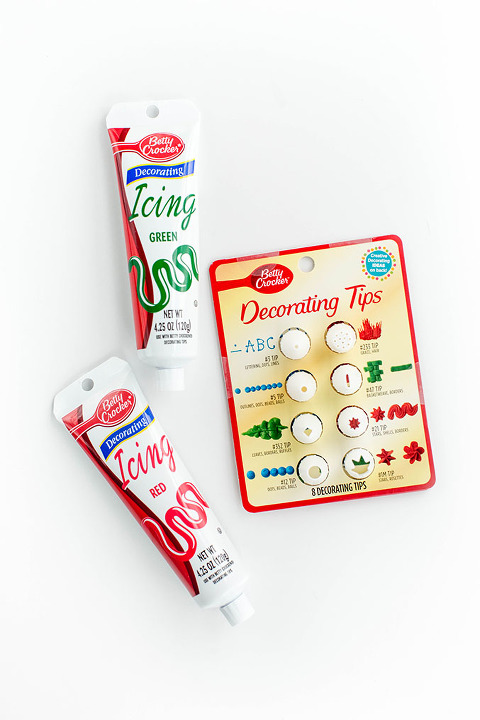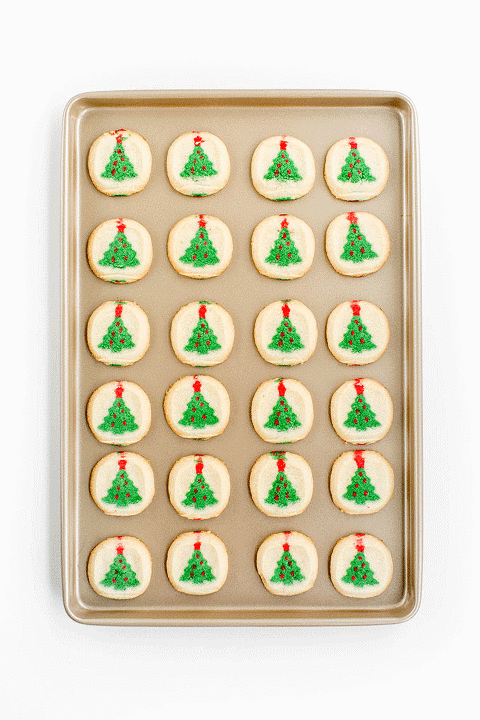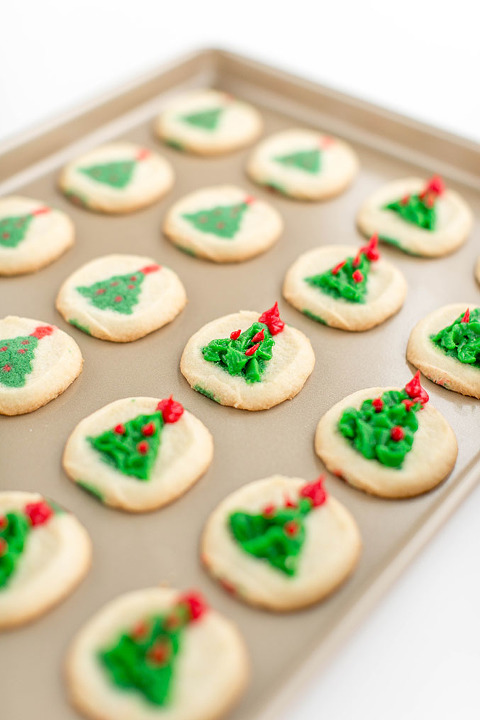 Next, screw the decorating tips onto your icing tubes, and use the pre-printed design on your cookies as a guide to add 3D character to your cookies. That's it! I included a quick stop motion animation above to show you the difference this simple process makes, but I personally think it transforms a store-bought cookie into something that looks sooooo much more hand-made—don't you agree?
It's a festive, cost-effective way to wow your pals at this season's cookie exchange, or you could try wrapping batches of decorated treats up to give as hostess gifts. Happy holidays and may this be the very best Thanksgiving YET!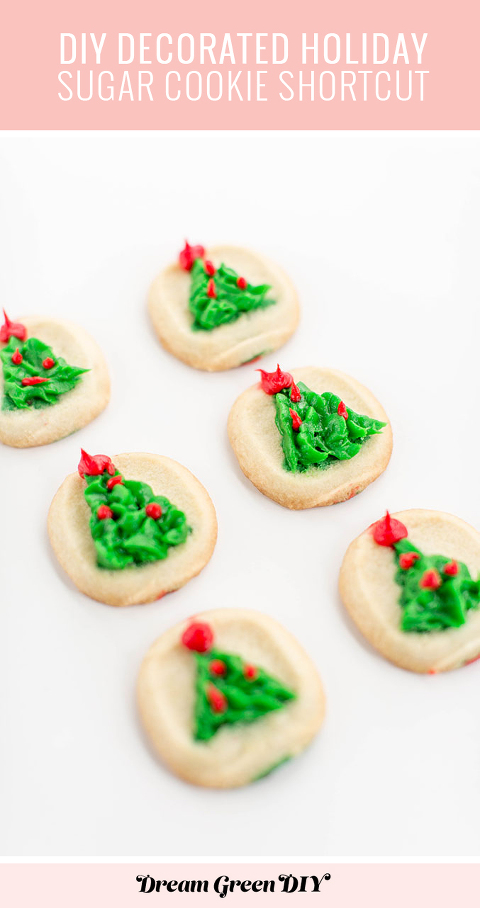 P.S. Don't forget to enter to a win a couch from DHP Furniture! Contest ends Monday.