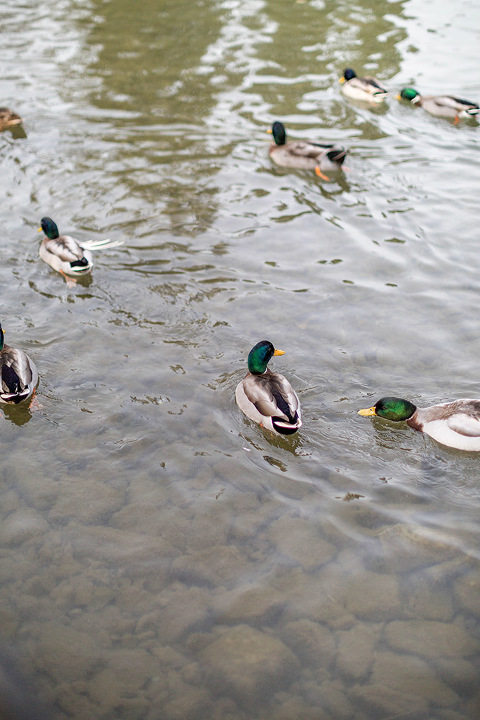 In honor of my decision to switch things up here on the blog in 2017, I wanted to start by refreshing my Friday feature. Although I certainly can't guarantee that it will happen every Friday, my plan is to dedicate at least part of our early week to spending (and documenting) a bit of quality time with John and/or my family doing something special in and around our town. I want to refocus my life on the things that really matter, and right now that's spending quality time with my better halves in this beautiful state of ours. But, of course, since you guys are such big parts of my life, too, my goal with these lifestyle features is to inspire you to get creative with how you enjoy your own cities and towns.
To kick things off, I'm taking you along with us to the duck pond at Gypsy Hill Park. This big outdoor rec area is in nearby Staunton, Virginia, and is just a 20-minute drive from our home here in Waynesboro. Since moving to this part of Virginia in October of 2015, we've come to really savor our proximity to Staunton. There's a gorgeous downtown area that we are constantly stealing away to, and lots of beautiful outdoor areas to explore, too. Case in point, Gypsy Hill. Scroll on for a peek at our afternoon wandering the walking paths and chatting with ducks, and don't miss the video at the end of the post.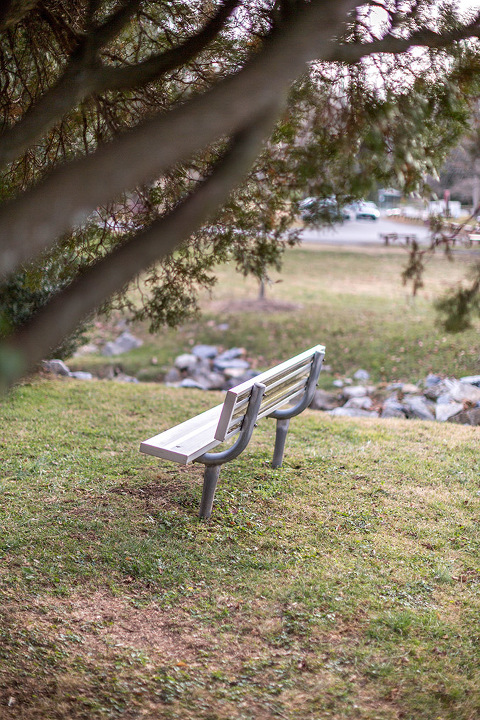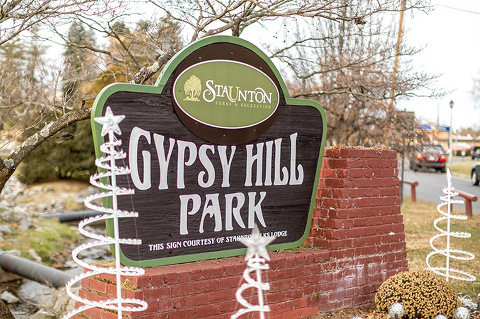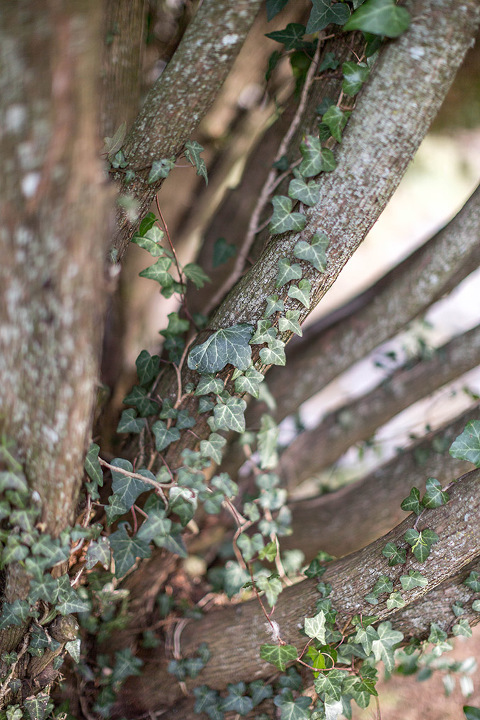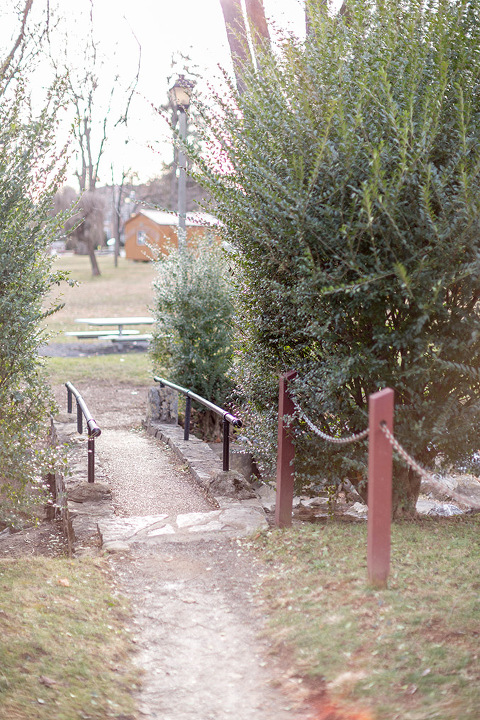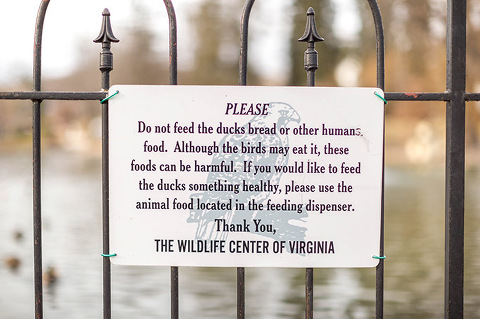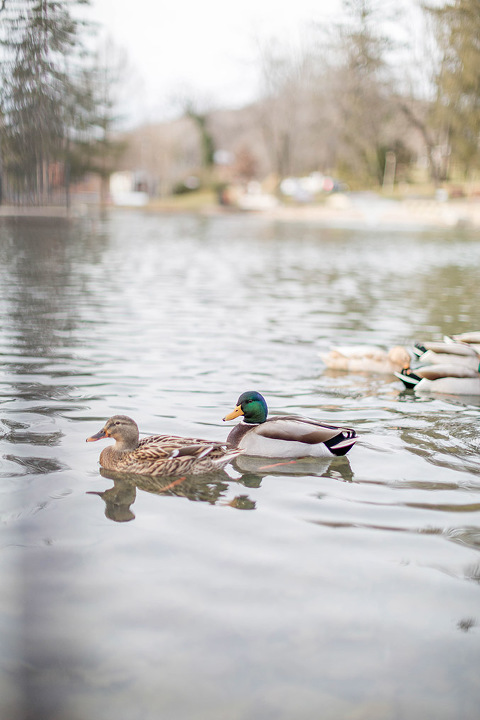 This particular day was actually right before Christmas. It was mid-week and I had been suffering from a pretty terrible migraine—we're talking days and days of light-sensative, nausea-enducing pain. Nothing seemed to kick the headache, and, really, the last thing I wanted to do was head out into the cold to see some ducks. I remember John gingerly asking me if I wanted to go out to do a little walking and I was thiiiiiiiiiiis close to saying, "I'm just gonna go lie down." But, in the end, I knew the fresh air would do me good, so I peeled myself off the couch with a semi-gruff, "Let's just go," and we hit the road.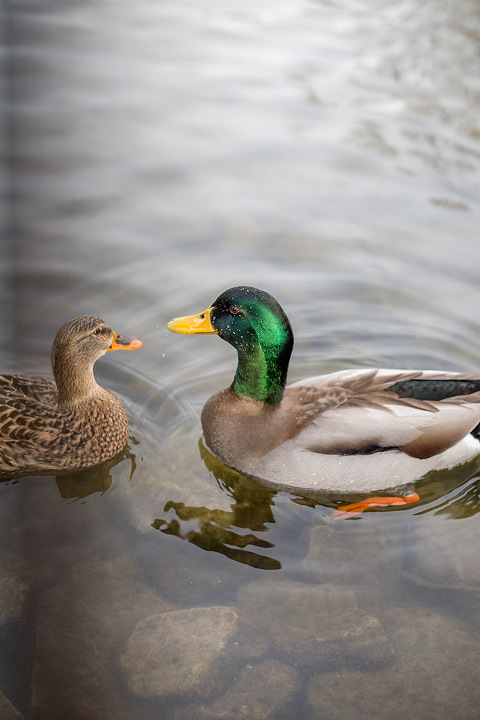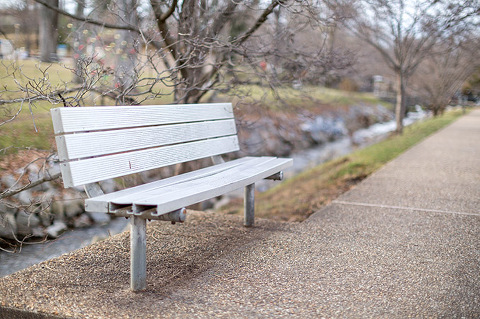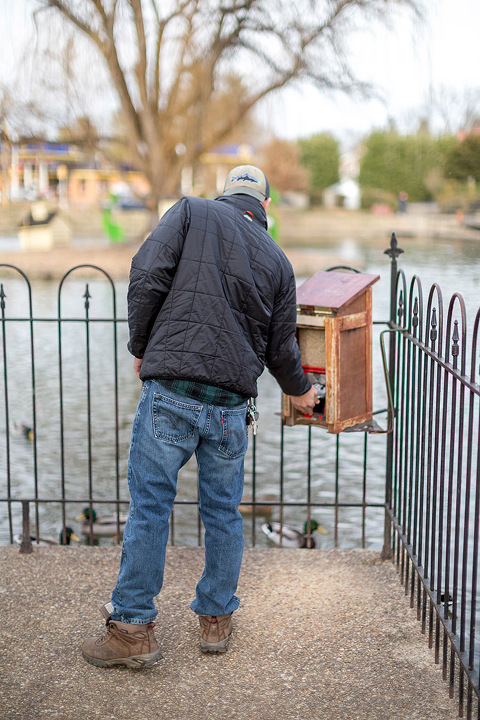 I didn't speak much on the drive over to the park, which is really unusual for me. John and I are big, big chatters on a normal day, but I was just so over feeling sick and didn't have much energy left in me. Happily, as soon as we parked and made our way over to the pond, I perked up.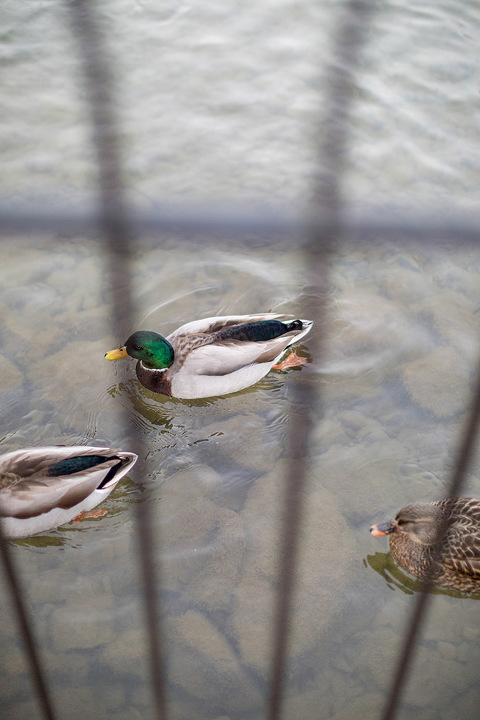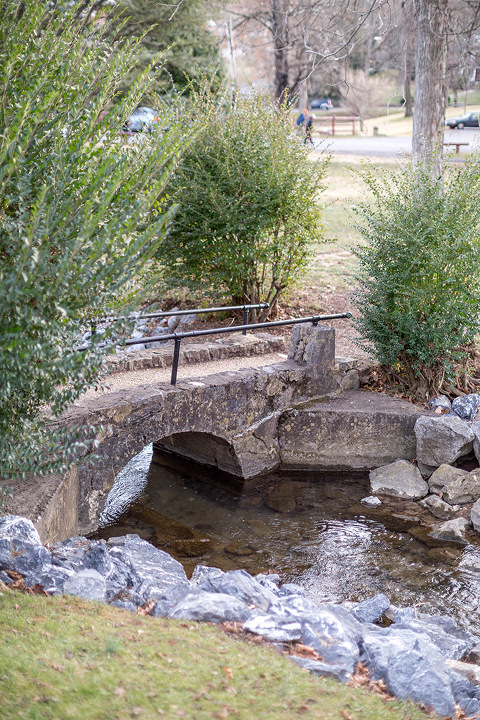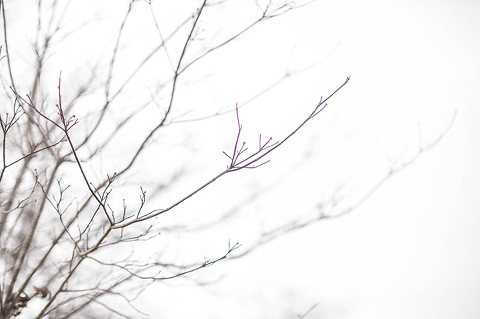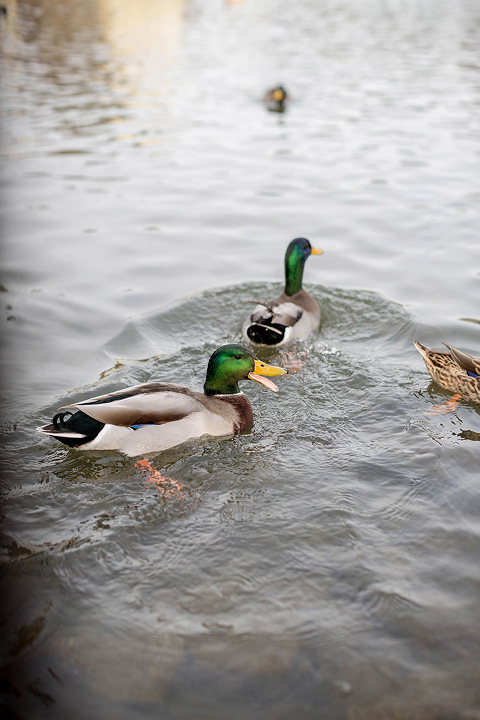 I'm absolutely, positively obsessed with pretty much any kind of animal, so having the chance to watch the hundreds of Gypsy Hill resident ducks splish and splash their way across the water was like the very best kind of medicine. I couldn't stop snapping photos (and video, too), and I was excited to find that we had this area of the park mostly to ourselves that day—well, aside from the ducks.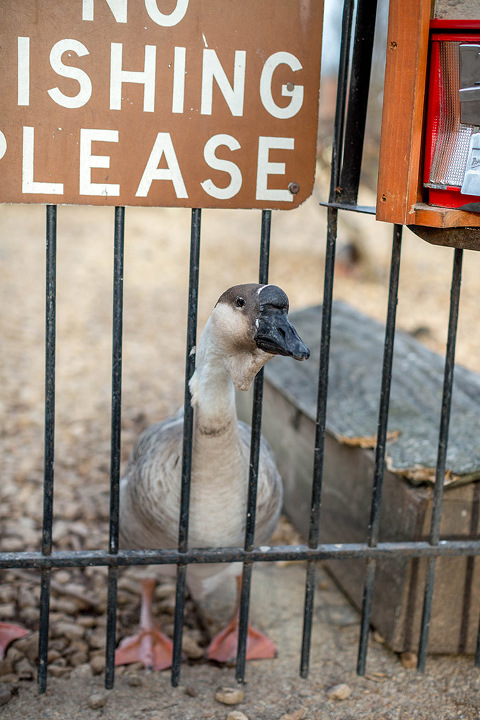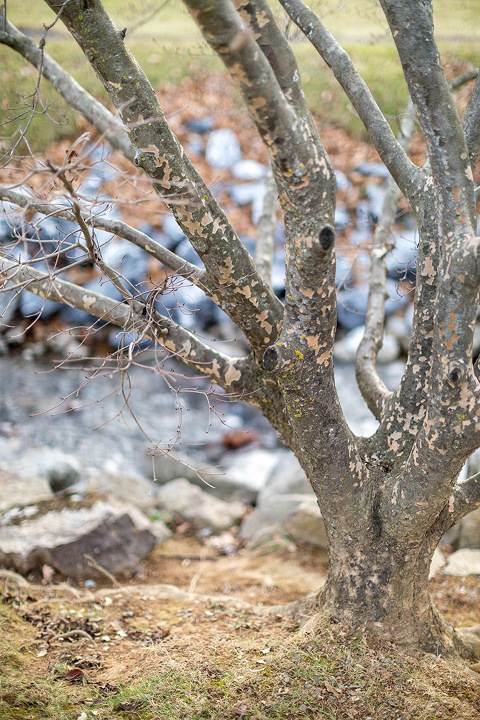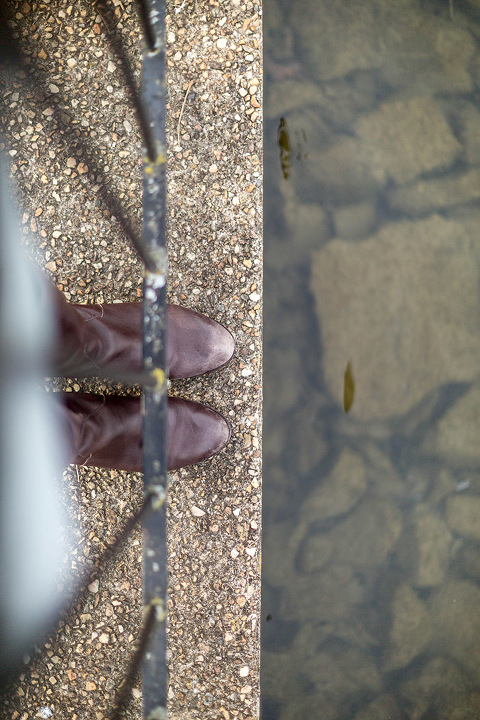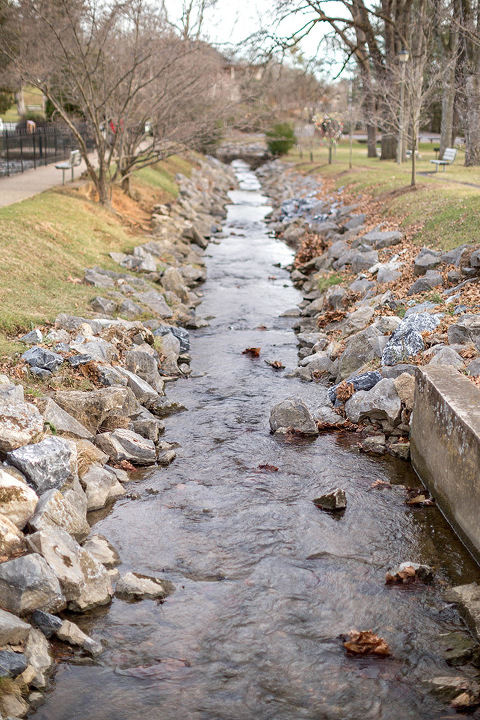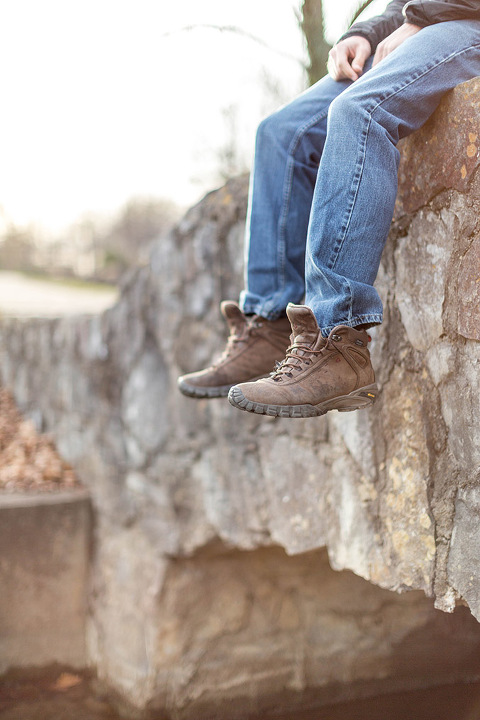 By the time we finished our mini tour of the park and climbed back into the car, I was feeling much better. Not cured, per se, but the fresh air did wonders for my mood and ability to stand that terrible migraine pain. A couple of days later, I WAS feeling cured and took some time to reminisce through my photos and video clips from the day.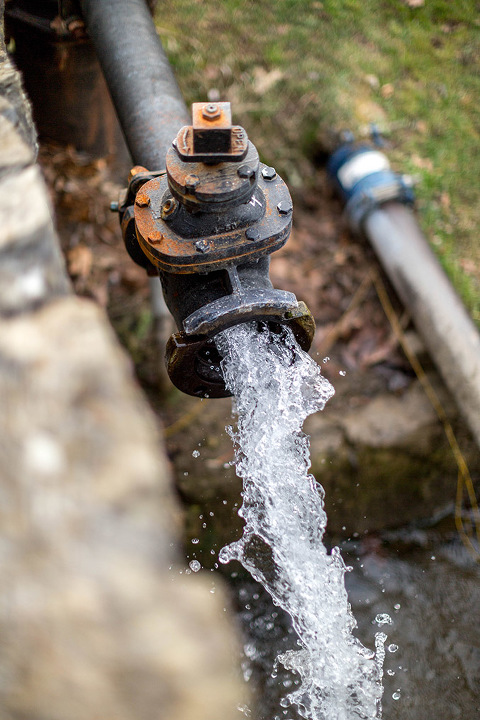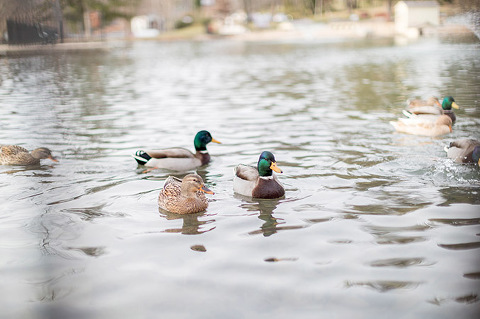 Although this post is admittedly a pretty big departure from what you're used to here on Dream Green DIY, I hope you've enjoyed getting a little look into our real life and everyday experiences. But before you start to panic that the site will become unrecognizable, I assure you that there's no need to worry. DIY crafting is here to stay, but I'd love to welcome you into our lives in between the tutorials. Are you game?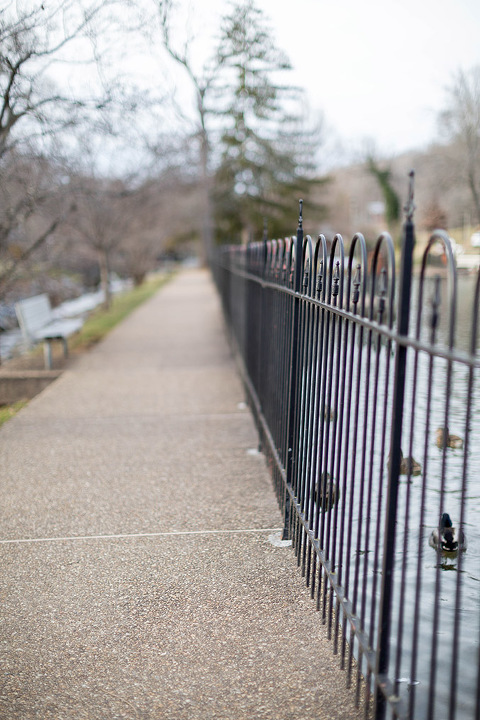 Click that play button above to see a few little clips from our day with the ducks! My apologies for the film quality—I'm clearly very new to the idea of video creation, but it was fun to step outside my comfort zone in honor of the new year, and here's hoping I can figure out how to auto focus and pop myself in front of the camera more often after I get a few more of these under my belt…Thanks for reading and watching, and I hope you have a great weekend!