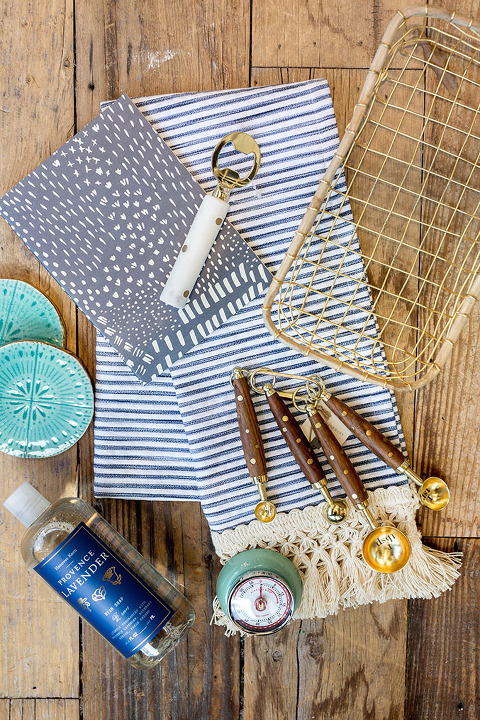 I think it's pretty common knowledge that winter is one of the hardest times to sell a home. I suppose it has something to do with the fact that people aren't venturing outside as often in the cold weather, but for whatever reason, real estate seems to slow way down this time of year. The good news if you're looking to sell (or buy!) is that things are likely to pick way back up in just a handful of weeks as spring descends.
All this to say, housewarming party season is about to take over. Be prepared to receive invitations to your friends' or family member's new homes or, at the very least, plan to spot a custom "Change of Address" notice or two in the mail. Of course, the next tradition to follow is a basket of custom-curated goodies to hand over in celebration! Read on for a few theme ideas to inspire a housewarming gift box that they'll actually appreciate this upcoming moving season.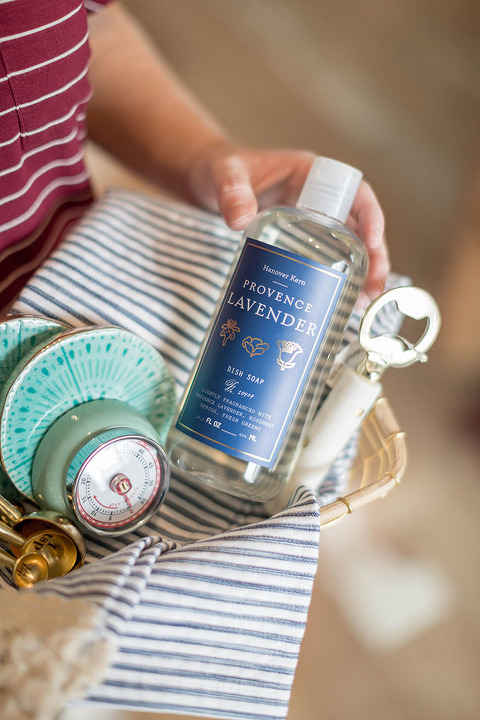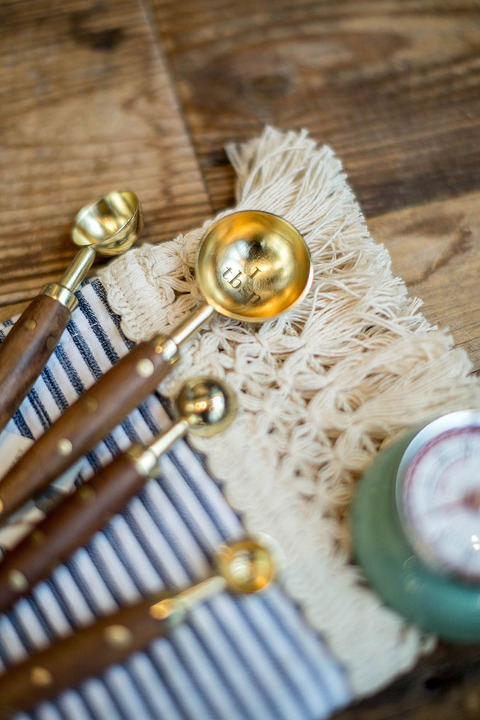 8 Housewarming Gift Box Ideas To Try:
Kitchen accessories: Tea towel, measuring spoons, glass coasters, kitchen timer, bottle opener, dish soap, all packaged in a wire basket
New address celebration: Box of custom-ordered notecards with their monogram, a reusable stamp with their new address imprinted on it, packaged in a pretty antique mailbox
Post-move spa day: soaps, an organic natural sponge, matching robes, all wrapped in tissue paper and packaged in a drawstring linen laundry bag
Book nook starter kit: Brochure to the local library, extra large knit blanket, stack of bestselling books, candle and matches
Organization motivation: A set of nesting Tupperware containers with fun colored box tops, a label maker, peel-and-stick chalkboard labels, chalkboard marker, all packaged in one extra large see-through Tupperware tote
Need-to-have necessities: Fresh fabric shower liners, heavy-duty trash bags, box cutter, set of uncut keys and a gift card to Lowe's for making copies, lightbulbs, all wrapped up in a reusable grocery bag
Newcommers' to-do list: Manila folder filled with brochures and directions to local attractions and museums, 2-3 small gift cards to local restaurants to encourage trying out new places, tickets to the local movie theater or symphony
First night meal package: Hand-written recipe for a hearty, easy-to-make meal, all of the ingredients to go with it, placemats and napkins, packaged in a pot or pan.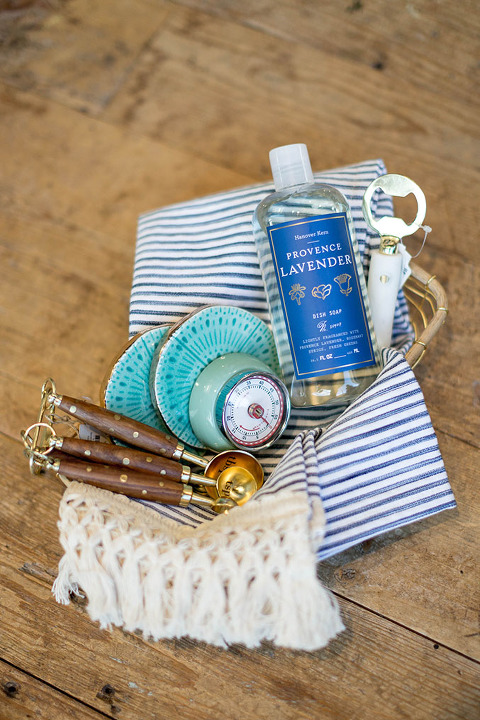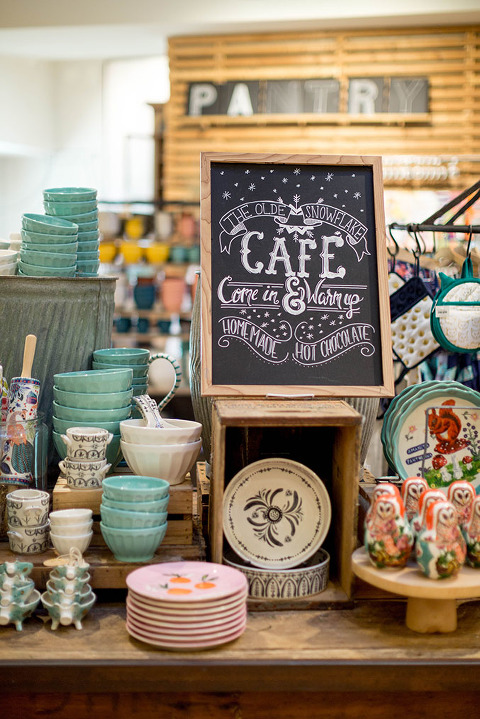 What are your go-to housewarming gift box themes or ideas? I'd love to learn from your creative traditions, so please do share them below. And, before I sign off for the day, a big THANK YOU goes out to my friend Bethany for her help with modeling and bringing this story to life in-store!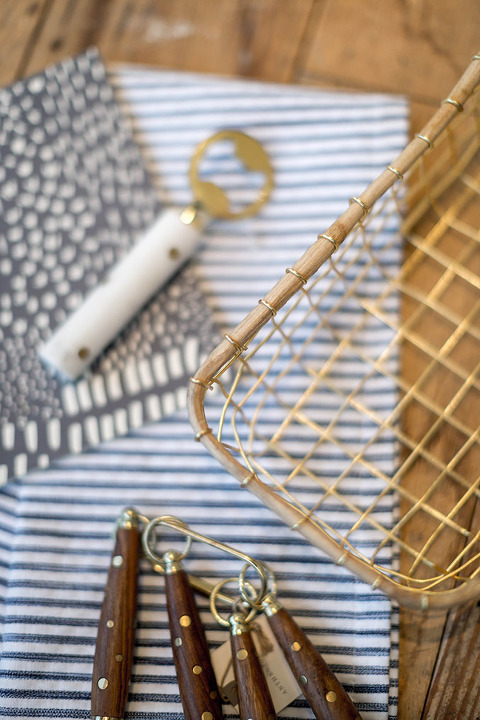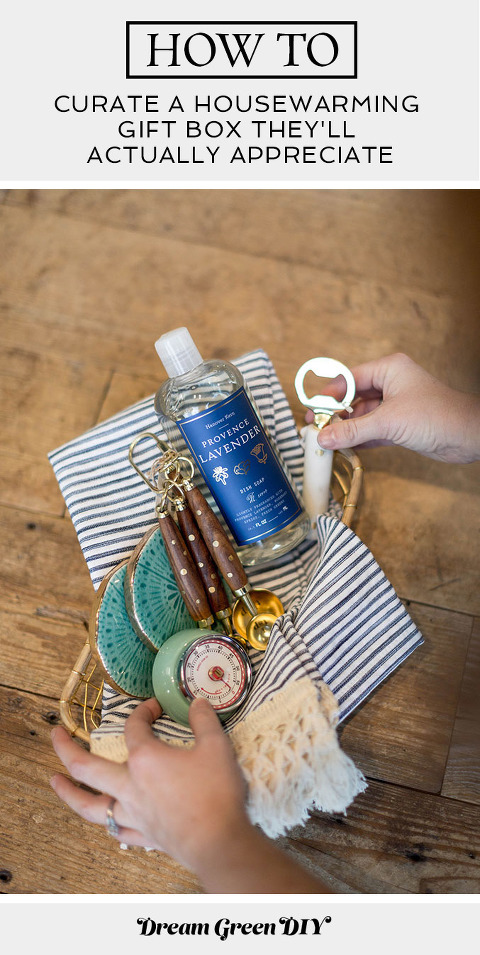 *My promise to you is that the affiliate links featured in this post spotlight items that I use and love myself.