*This post was a collaboration with Delta Faucet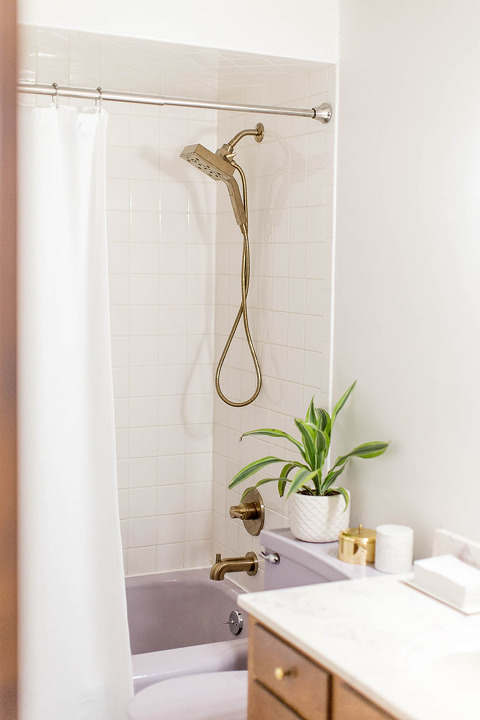 Guess what…I have a brand new before and after reveal to share with you! I am so head-over-heels in love with our newly decked out bathroom and can't wait to spill all of the beans. In truth, this project started way back in November of last year. A chance email exchange with one of the editors from Delta Faucet's Inspired Living blog ultimately resulted in a creative partnership that has since given our dated bathroom a new lease on life.
If you've been following along for any length of time, You probably recall just how far our main floor bathroom has come. We've removed dated floral (Thomas-Kincaid-like) wallpaper, refreshed our tile grout using a paint pen (a makeover that's still going strong!), repainted the room a soft bright white, and added white linens to the space to make it feel more spa-like. All of these things have given the room a modern vibe, but we were in desperate need of a fixture makeover in the bathtub, as you'll see in all its unedited glory below.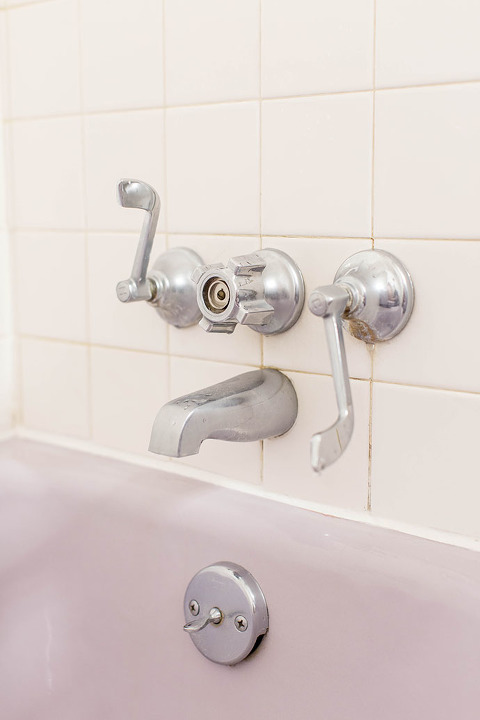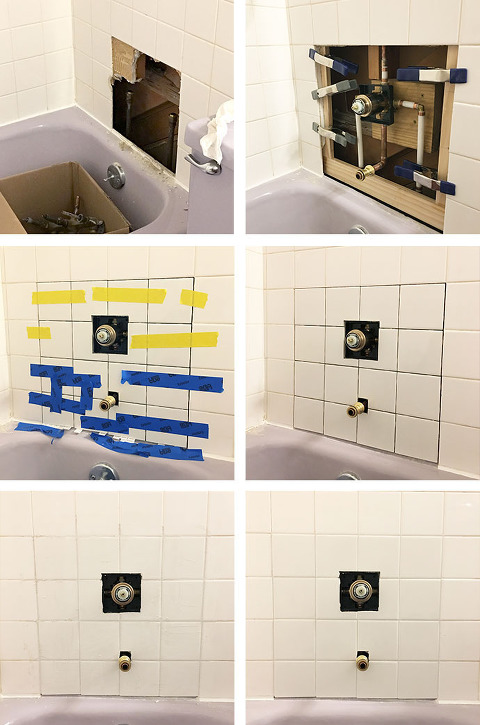 As I'm sure you can imagine, I was honestly mortified to subject our overnight guests to the existing leaky, squeaky shower fixtures, and I despised dealing with them myself on a daily basis. So, after chatting with Delta, I decided that now was the time to kick off a full-scale makeover that would take place one "Champagne Bronze" piece at a time.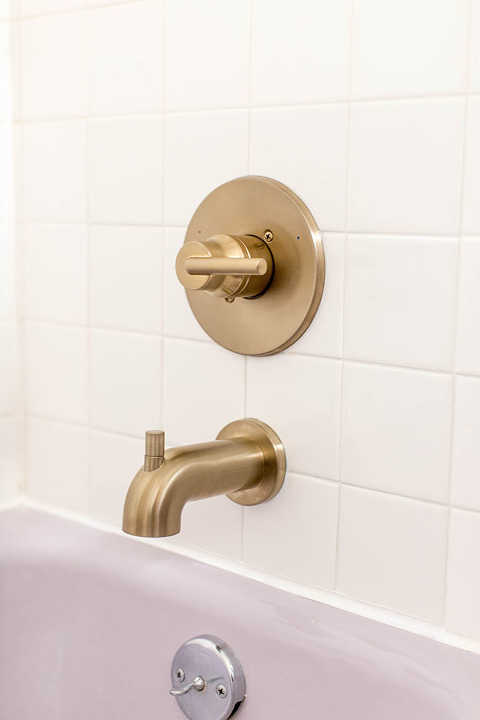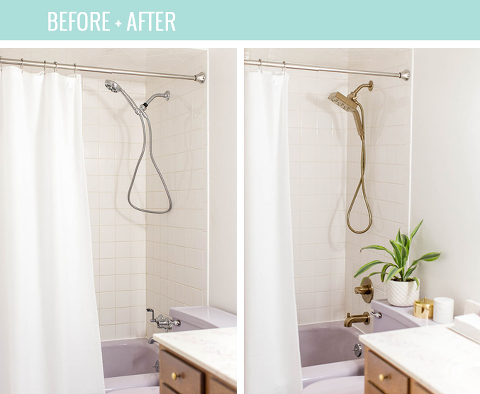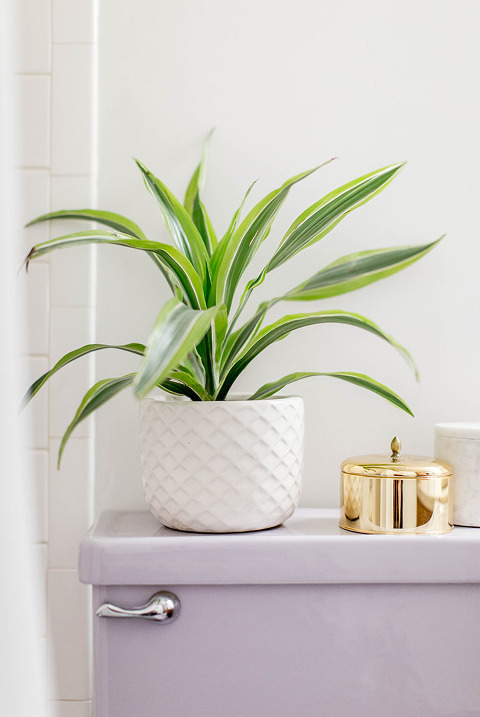 Could we afford to switch all of the bathroom fixtures over to brass this go-around? Unfortunately, no…But the good news is that it really doesn't matter in the scheme of things as long as we keep our long-term plan on track. Hop over to Delta Faucet's Inspired Living blog to find out what went into the project (including a DIY project that saved us over $350), plus you'll learn how we're making the collection of mis-matched metals work for us as we tackle the 3-part makeover. I can't wait to hear what you think!