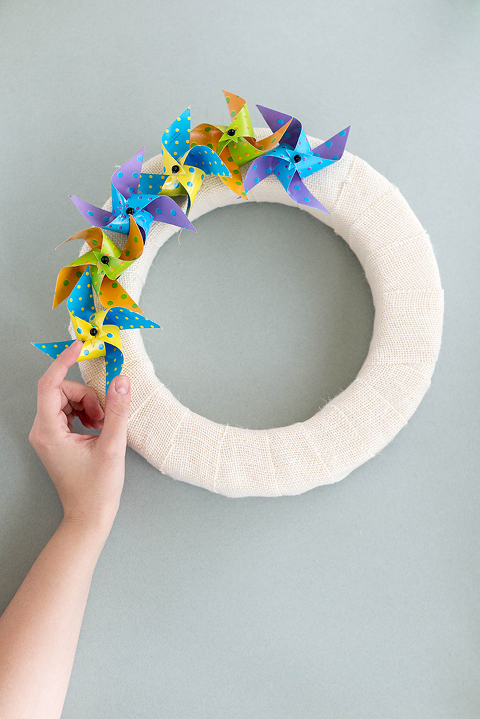 I'm going to do my best not to hold onto you for too long this morning because (A) it's Wednesday and that's not the best news you could ever hear first thing in the morning, and (B) because I've got a fun feature over on Oriental Trading that I'd love for you to check out instead!
Click on over to the OTC blog to see how I put together this DIY Polka Dot Pinwheel Wreath in just five easy steps. In my (obviously biased) opinion, I think this craft could be the perfect way to kick off the creative spring season if you haven't already done so. Hop to it here, and thanks as always for following along with me over on Oriental Trading!
In case you're looking for even more front door décor inspiration this warm weather season, you'll find my companion DIY Burlap Butterfly Wreath tutorial right here!