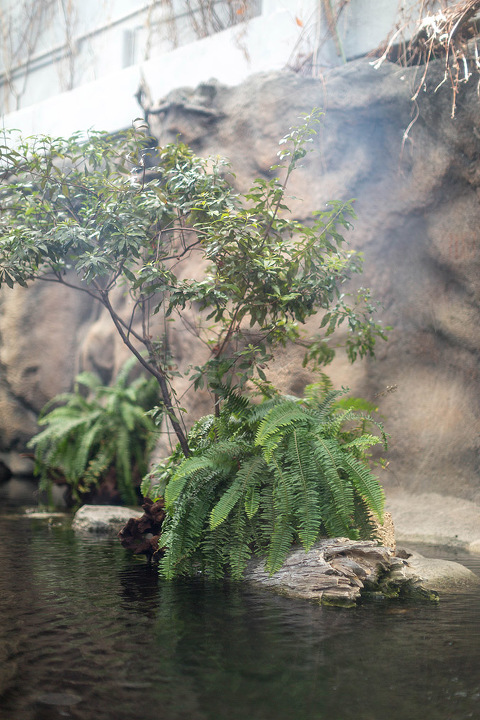 If you were to ask what I would be doing for work if I hadn't found my way to blogging, the immediate answer would be marine biology. I have always (always!) been animal-obsessed, and there's just something so magical and illusive about life in the ocean.
So, earlier this month when John and my sister and I headed to the Outer Banks for a quick beach getaway, one of the activities high on my list was the aquarium. I actually didn't realize that there was such a place near the Outer Banks, but as we rolled into town, my eyes couldn't miss the signs advertising The North Carolina Aquarium On Roanoke Island.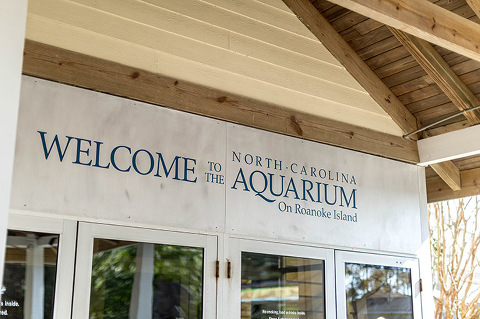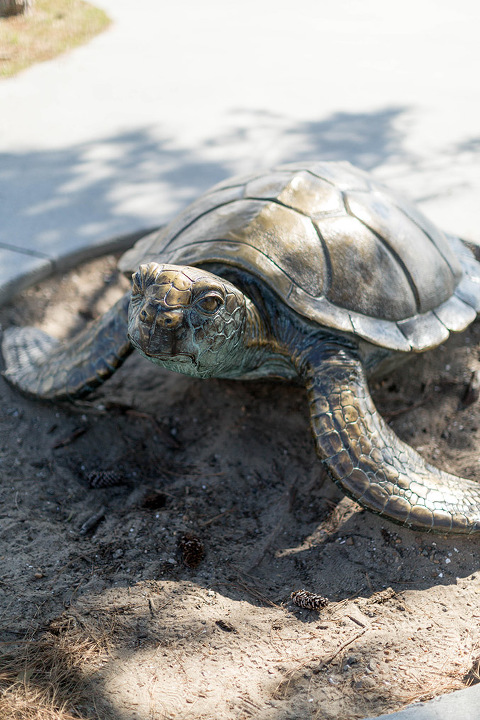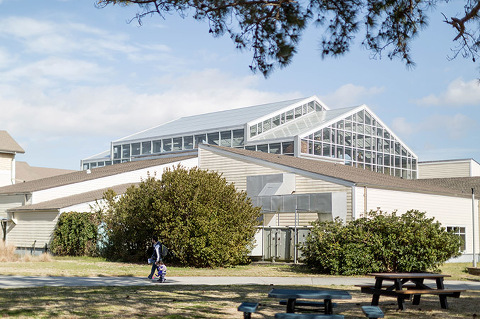 The next day, while John, Kat, and I were cruising around exploring the coastal North Carolina landscape, I eventually blurted out that I really wanted to visit the aquarium. I'm not typically a very spontaneous person, but our quick adventure down south that weekend just seemed like it was begging for a random request like this one.
I could tell that neither Kat nor John was much into the idea of visiting the aquarium that day, but I think my utter excitement eventually won them over because we took the turn and headed over the bridge to follow signs for the aquarium anyway.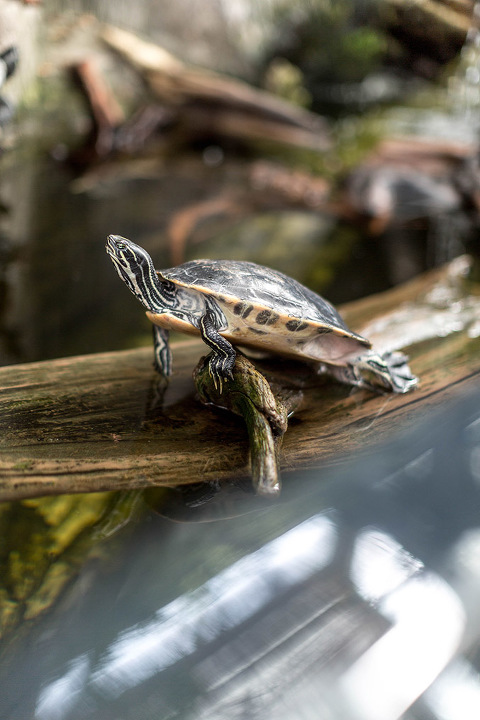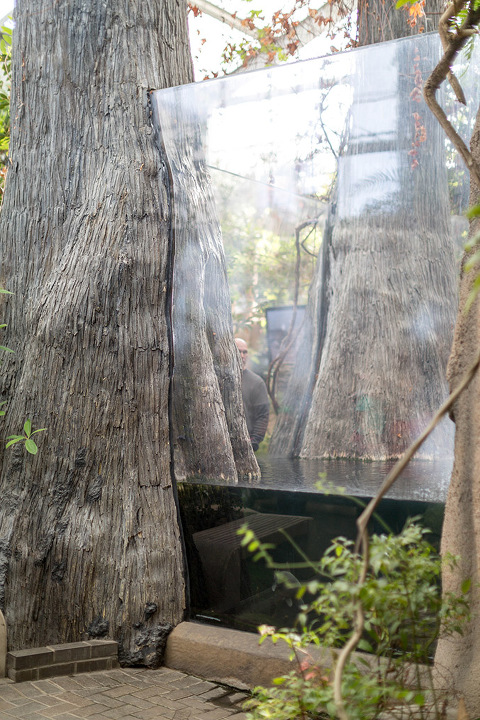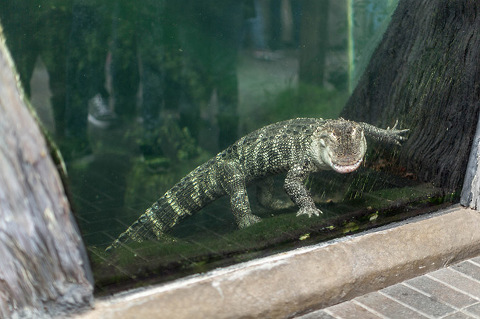 The space isn't massive, but it was more than enough for me and my curiosity. We wandered the low-lit hallways amongst throngs of children to peer into all sorts of tanks filled with otters, jelly fish, sea turtles, crustaceans, and so much more.
We saw baby alligators sprawled lazily across rocks and gathered to see one large gator do its slick underwater dance behind glass in the open air atrium. We even had the chance to reach down and touch stingrays as they swooped by under water, and listened in as staff explained the aquarium's sea turtle conservation and rescue program.
We also, of course, saw countless schools of fish, which John couldn't help but tell us all about. Turns out that he was just as crazy for marine biology as a kid himself, despite the fact that he was trying to keep his excitement in check.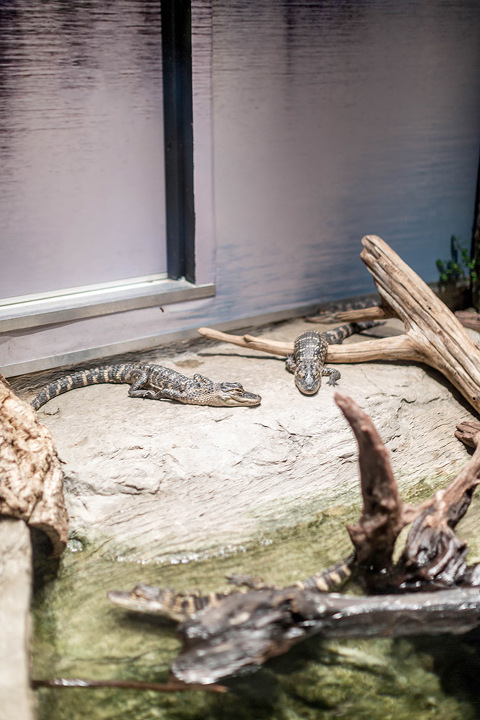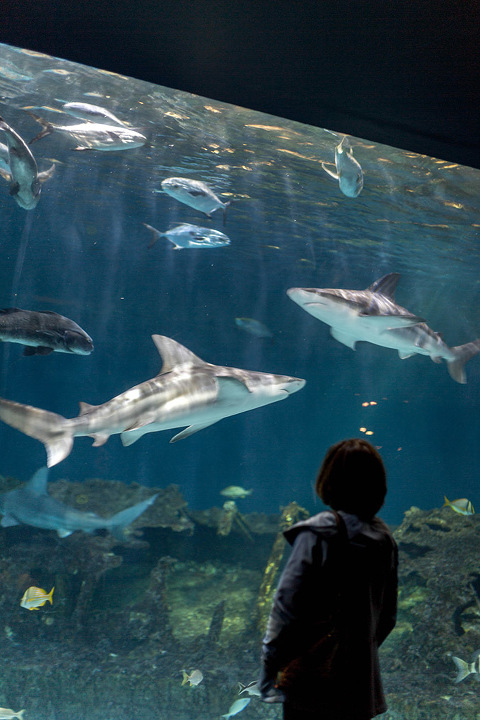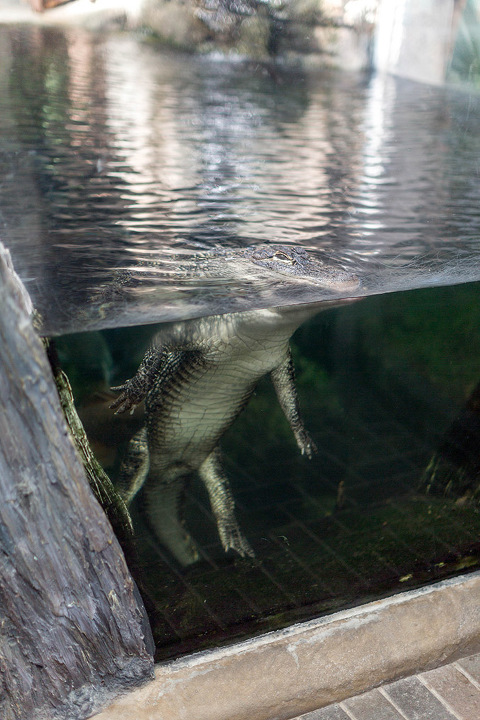 The highlight for me, though, was the shark exhibit. I've long been fascinated by these sea creatures in particular, and if I had followed that scientific career path way back when, there's no question that sharks would have been my focus. I was mesmerized as I watched the sand tiger, nurse, and sandbar sharks glide by in their 285,000-gallon exhibit. It was frankly the most relaxed I had been in a long, long time.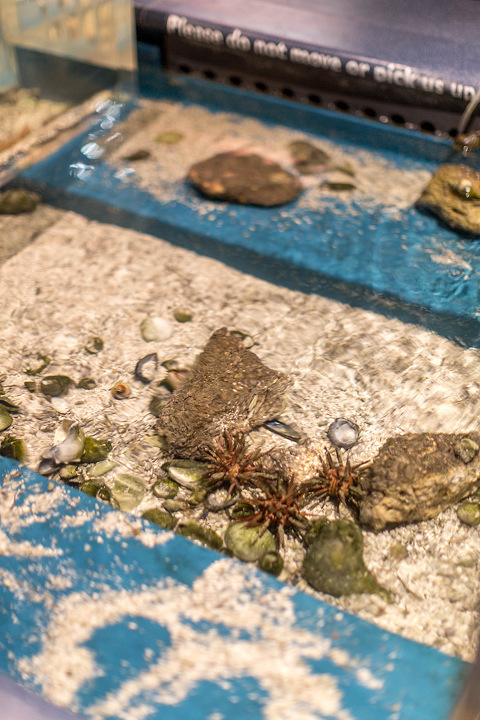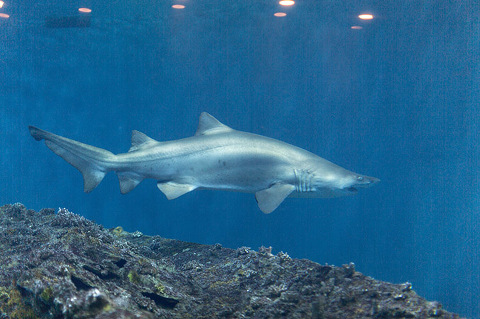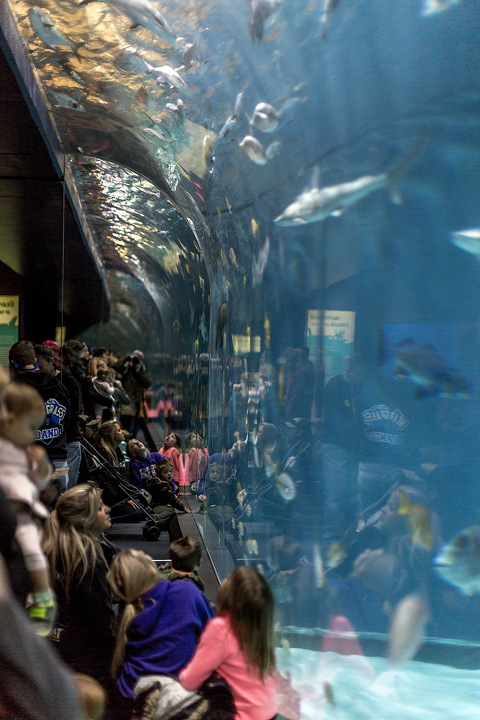 Click "Play" on that video above to step inside the The North Carolina Aquarium along with us, and see a few of the highlights for yourself. If nothing else, I hope this slightly random oceanic aside challenges you to give in to your own childhood memories and fascinations. Whether that's heading to the zoo, the local putt-putt gold course, or even visiting a children's museum you once loved, there's just something oh-so-freeing about giving in to the "kid in you" every once in a while. Have a great (and imaginative!) weekend, everybody.