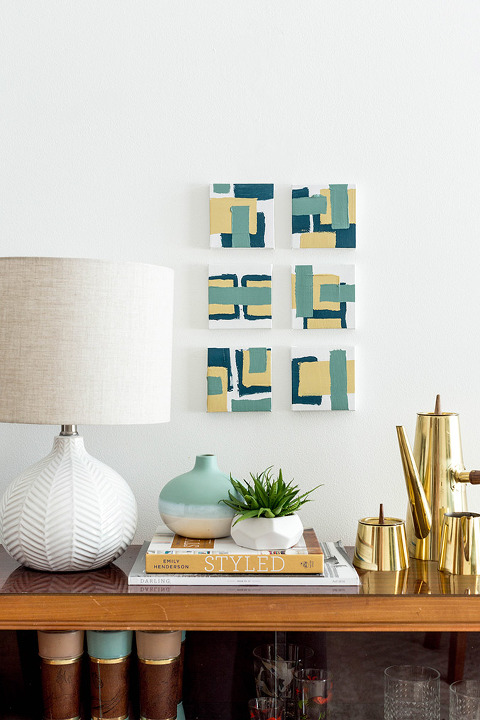 Art is still, to this day, one of my very favorite things to DIY at home. Of course, that's not new news to those of you who have been following along for a while, but the possibilities when it comes to crafting homemade art are practically limitless. Armed with nothing but a piece of paper or canvas, some markers, paints, and pencils, you have the power to create something entirely unique and all your own.
The other good news is that DIY art is pretty hard to mess up—no matter what your DIY skill level is. This is especially true when creating abstract art. I teamed up with the folks over at Oriental Trading to prove just that last month, and you can see the fruits of my creative labor (i.e. a set of DIY Mini Modern Abstract Paintings) on their blog here.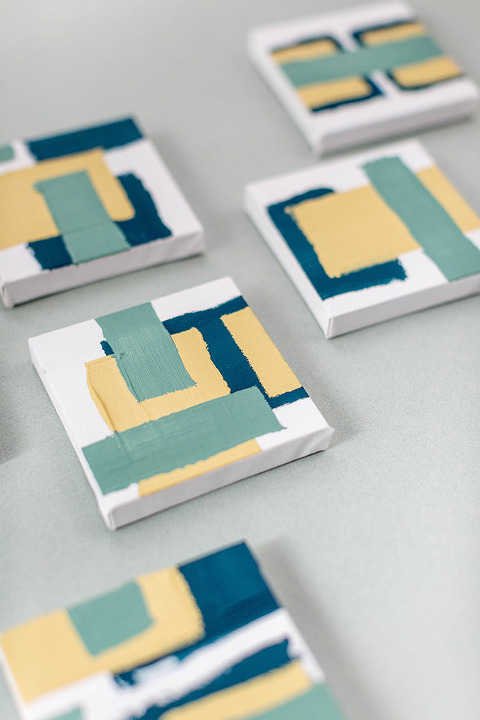 There are two main things to note about this type of mini gallery wall project. First, it's entirely customizable to any color scheme you want. When I first pitched this idea to my editor at Oriental Trading, it was actually last December when I was still working with a bright pink and pastel color palette.
Now, though, I'm focused more on neutrals and keeping things in our home within an earth-toned palette. Happily, I didn't have to scrap my idea for a DIY Mini Abstract Art Installation entirely because I just had to rethink my paint colors to make it work in our freshly redecorated home!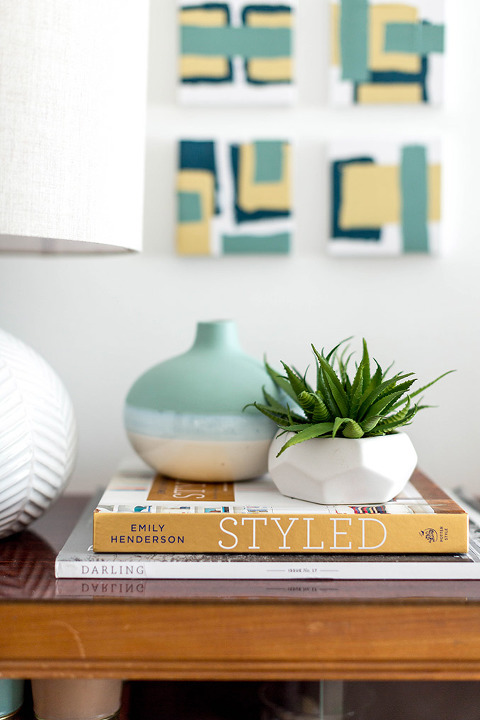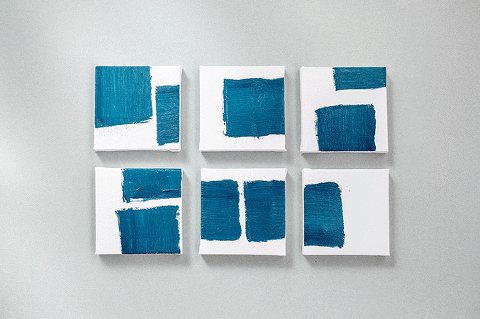 The other thing that I love about this project is that anyone can recreate these paintings, even if they've never picked up a paint brush! The animated GIF above shows how the paint is layered on in just three simple steps to create the mod abstract look of the finished gallery wall. If you're not confident in your painting abilities, you can use my pattern to recreate the look pictured here—right down to the very last paint stroke.
So, what do you think? Are you game to give this DIY paint project a try? Get the step-by-step tutorial and the linked supply list over on Oriental Trading now!