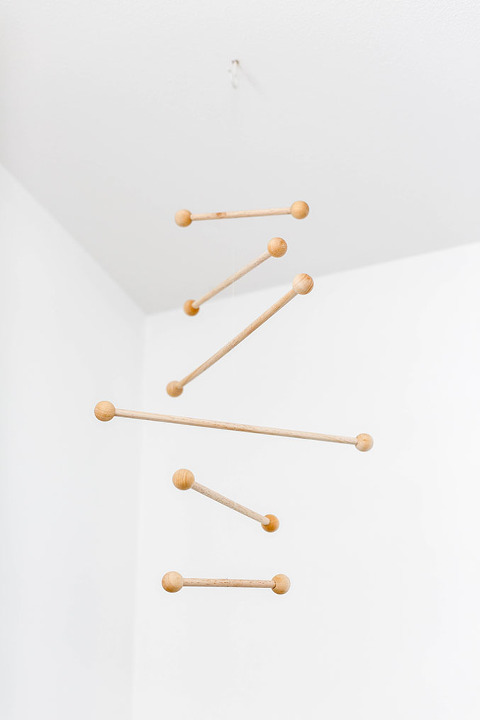 The other day, I was sitting on the porch reading the latest issue of domino magazine when I happened to come across a picture of a wooden mobile. The mobile was situated over a crib in a nursery, but my adult eye couldn't help but fall hard for the cool linear shape of the floating accent. I remember thinking that it was a work of art, and that I would actually love to have one in our kid-free house. Then, just before flipping to the next page, I paused and realized, "Hey, I could totally make that…"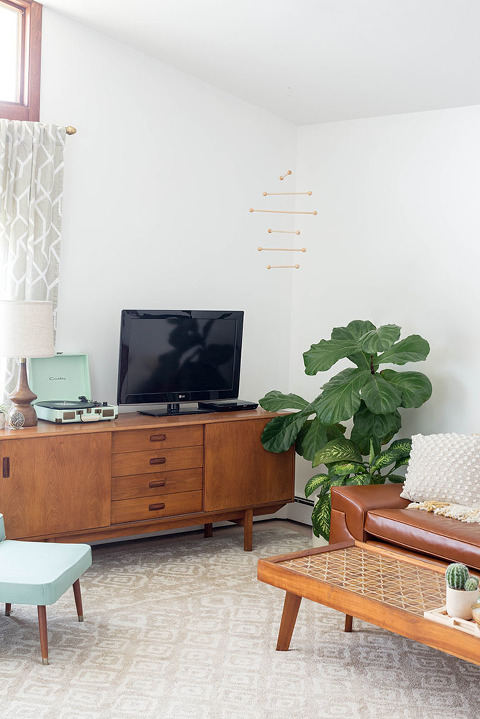 So, later that week, I popped out to our local craft store and bought $4 worth of dowel rods and wooden caps to see if my vision could actually work. Fifteen minutes of crafting on the living room floor later, I was done and my DIY Modern Wood Mobile was twisting and turning prettily from the ceiling over the credenza.
I was more than a little dumbfounded to realize just how simple it was to make this trendy mobile, not to mention how cheap it was. Whether you live in a kid-free or kid-filled home, I think you'll enjoy testing out the step-by-step DIY details that I describe below.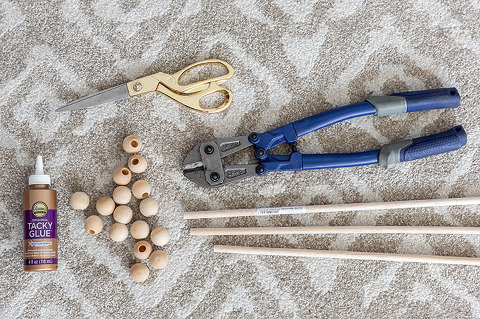 Here's What You'll Need
2-3 .357-inch x 36-inch dowel rods
Hack saw or bolt cutters
1-inch wooden dowel caps
Tacky glue
Scissors
Clear fishing line
Screw-in wall hook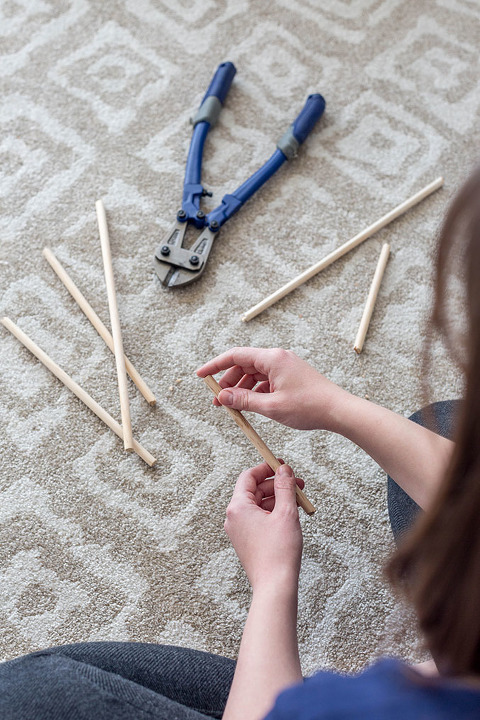 Step 1
Use a hack saw to trim your dowel rods to their desired lengths, or cut your rods using heavy duty bolt cutters like I did since the rod ends will be covered in the next step and don't need to be clean. The rods in the project pictured here were cut in pairs to 14 inches, 9 inches, and 5 inches.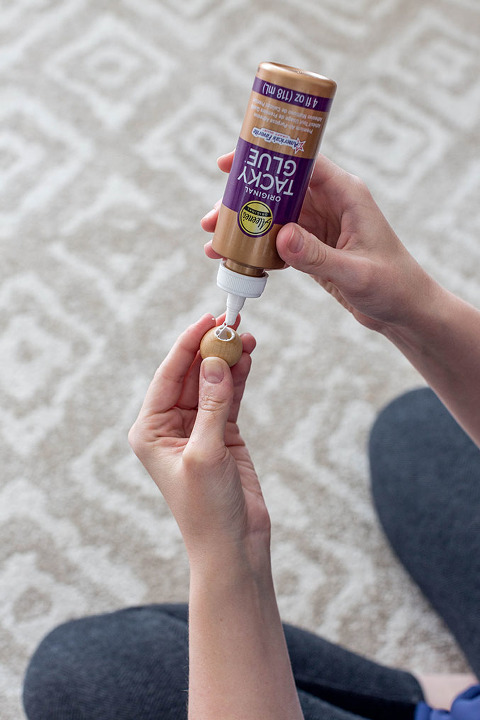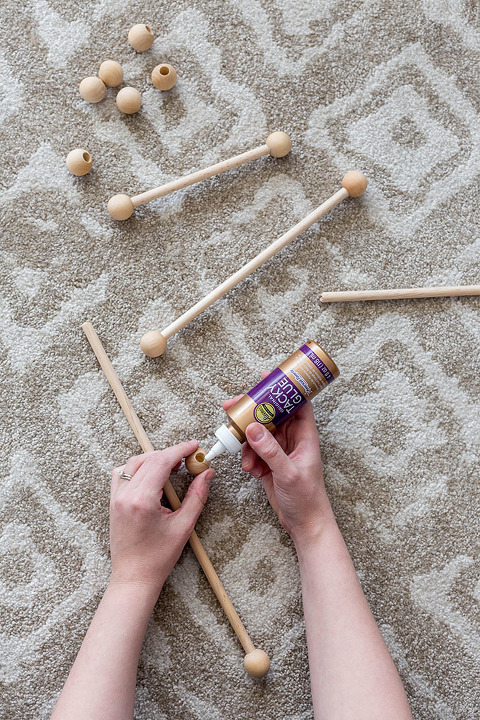 Step 2
Squeeze a small dot of tacky glue into the opening of your first dowel cap, and then push it down over the end of a cut dowel rod. Repeat the process, two on each rod.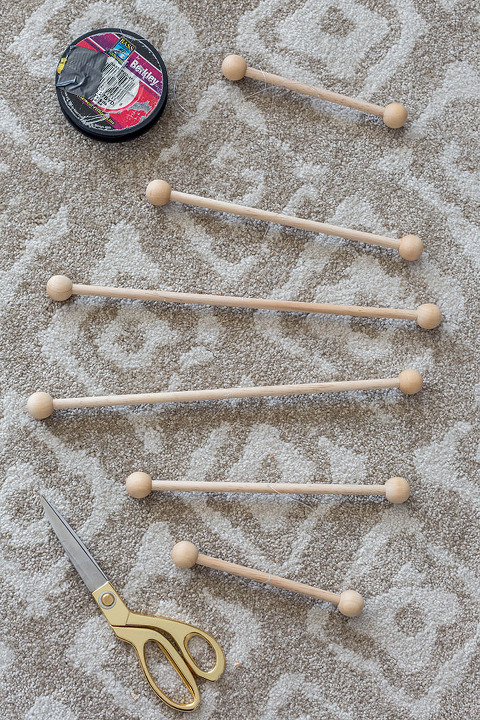 Step 3
Allow the glued caps to dry for 30 minutes on the dowel rods. Connect the rod sections together using clear fishing line, leaving about six inches of space between each.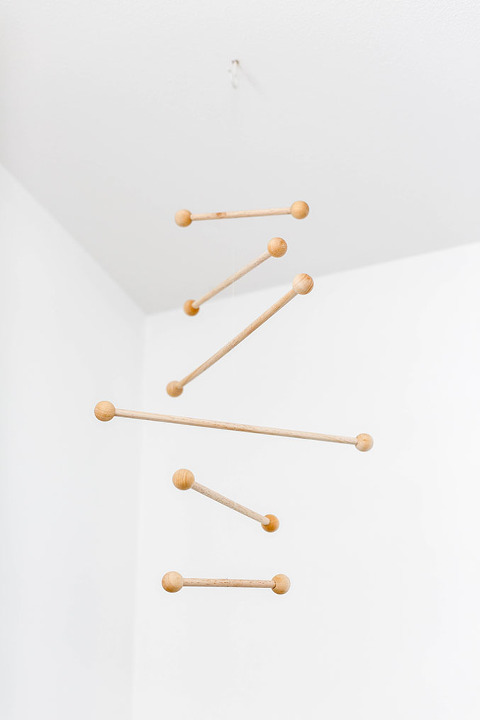 Step 4
To finish, hang the mobile from a hook screwed into the ceiling. Since this type of mobile is incredibly light, you won't need to screw the hook into a stud and it's unlikely that you'll need to use an anchor. The sheetrock should sustain the light weight of the mobile without issue.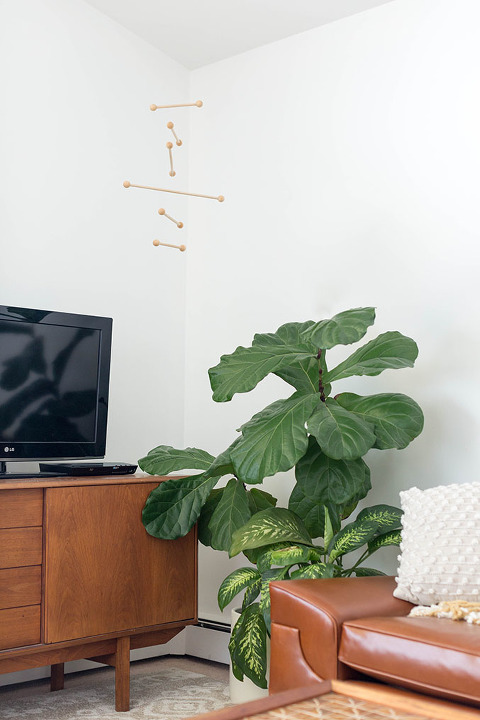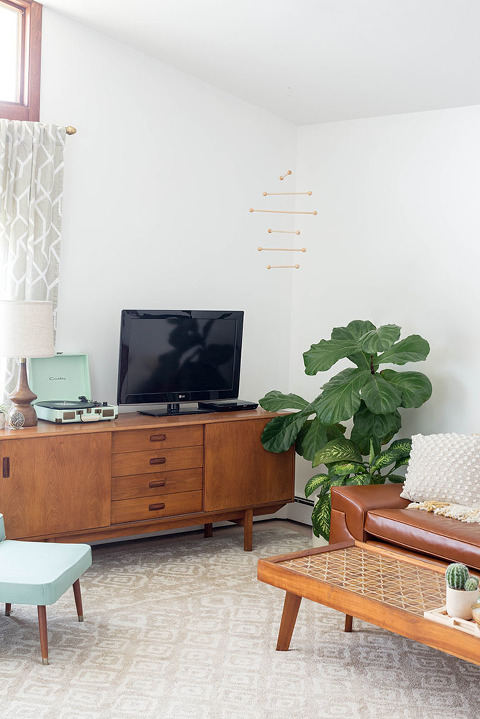 Since hanging the mobile, everyone in our family (both human and pet) has enjoyed watching its lazy movement. Every time you glance at it, the mobile looks different thanks to the natural air current in our living room, which flows around the capped dowels. I've included a GIF animation below to demonstrate the effect—it's really kind of mesmerizing.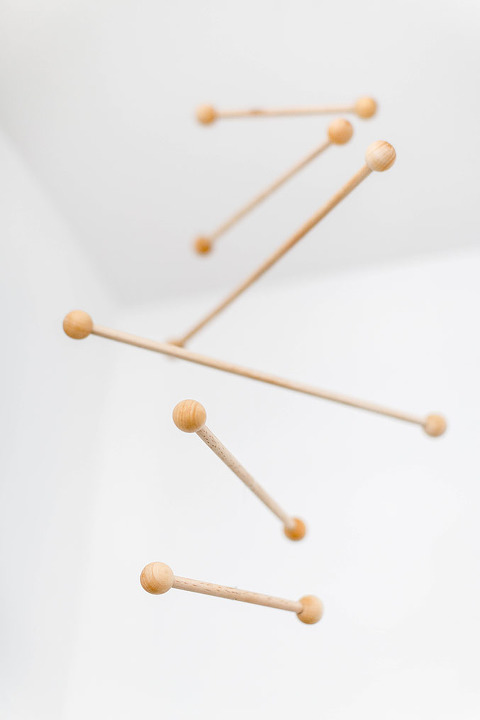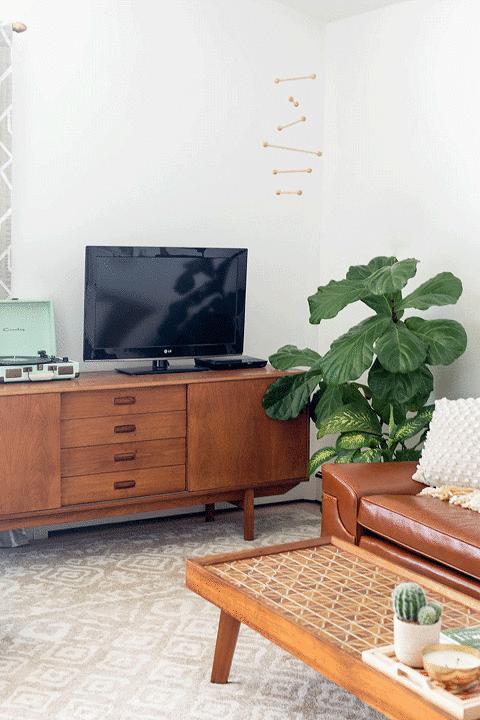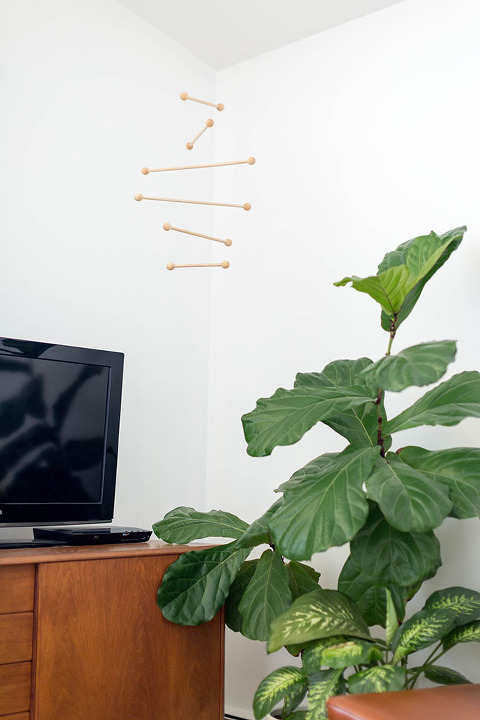 Have you ever tried your hand at recreating something you saw in a magazine or catalog? It's a fun challenge that I love to put myself to every time I read something at home, so feel free to try the task out for yourself this season. You might be surprised by how much money you could save from your décor budget simply by making designer-inspired accents at home!