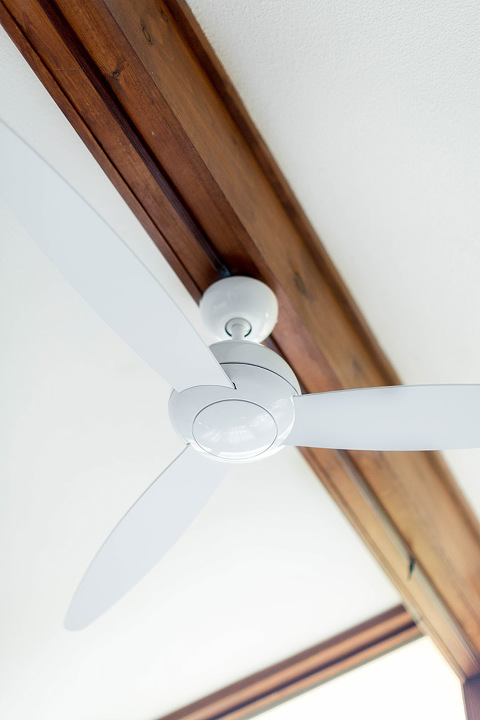 I never thought I'd ever say this statement out loud, but we live in a house that doesn't have air conditioning. We have a window AC box and two stand-alone electric units, but no central air. Although I thought a home without air conditioning was going to be a deal-breaker when we went house hunting back in 2015, I ended up falling hard for a vent-less mid-century home and the rest, as they say, is history.
So, to make up for the lack of air flow in the spring and summer, we've installed energy efficient ceiling fans in practically every room of our home. John and I have always been "fan people," so this mass fixture installation probably would have happened anyway, but fans turned out to be essential pieces to the puzzle as we adjusted to life in an AC-free home.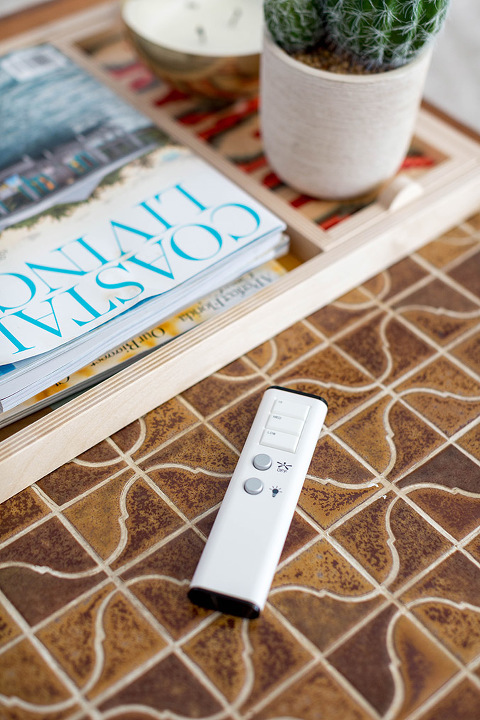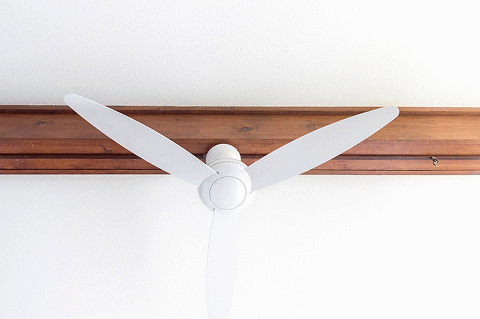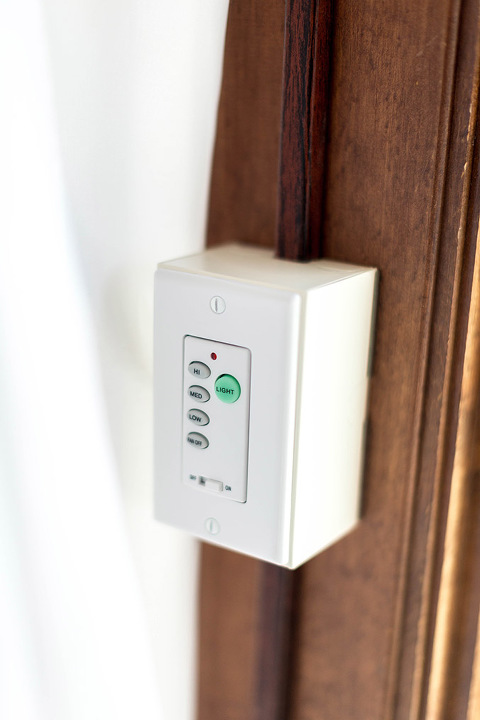 The home actually came equipped with plenty of ceiling fans to kick off our collection, but most of them were either too dated for our taste or were on their last legs. The fan in our living room checked both boxes. Just like the homes for sale hudson has. The only issue—and the reason why this fan was left to last—was because it was at the top of the vaulted ceilings in our living and dining rooms and we didn't have a ladder tall enough to reach it.
Before we head into our second summer here in the house, I wanted to cross this big to-do off our list, so I called up our favorite local electrician who came out and replaced our old fan with a new one in just a couple of hours.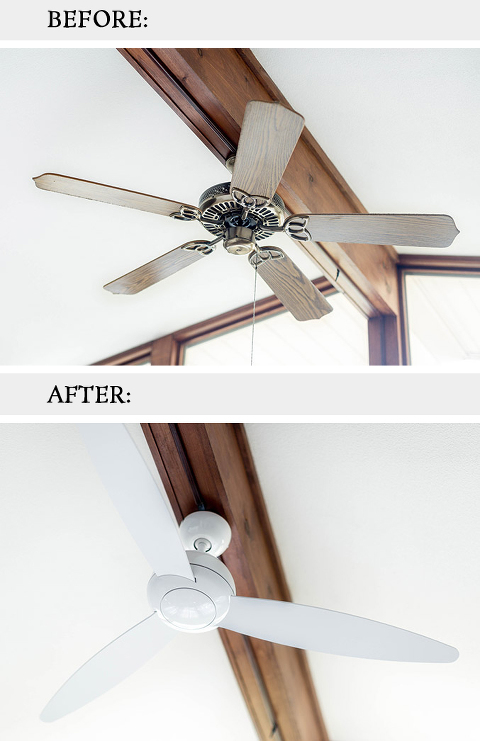 We decided on a sleek white ceiling fan for a number of reasons. First, of course, you know we're suckers for modern design, and this 3-blade white fixture definitely packs contemporary appeal. And second, we wanted this particular fan to blend into the ceiling as opposed to the old wood veneer fan that practically screamed, "LOOK AT ME!" no matter where you stood in the room.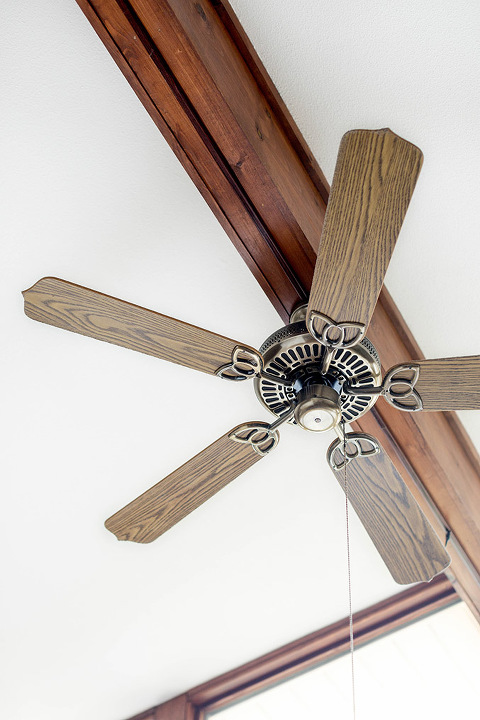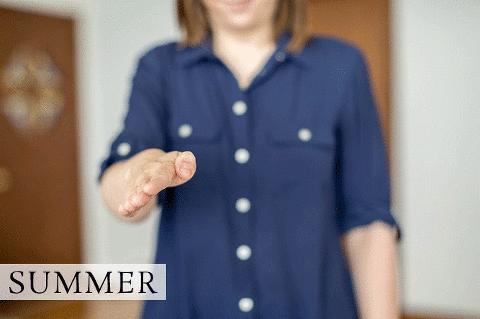 Since I know we can't possibly be the only ones working to outfit our home with fans ahead of summer, I wanted to share a quick reminder that, in addition to considering a fixture upgrade, it's also time to switch your fans over to summer mode. For some reason, I have the hardest time remembering in which direction the blades need to run, so I thought I'd share a quick GIF animation to settle the score once and for all.
Unfortunately, it's not as simple as me telling you to switch your fans to run clockwise or counterclockwise since not all fans are manufactured the same, but the animation above should shed some light on the situation. The short answer, though, is to set the direction of your fan so that the blades move in a forward upward angle. This creates a strong breeze and lots of aggressive air flow down into the room, thereby cooling you.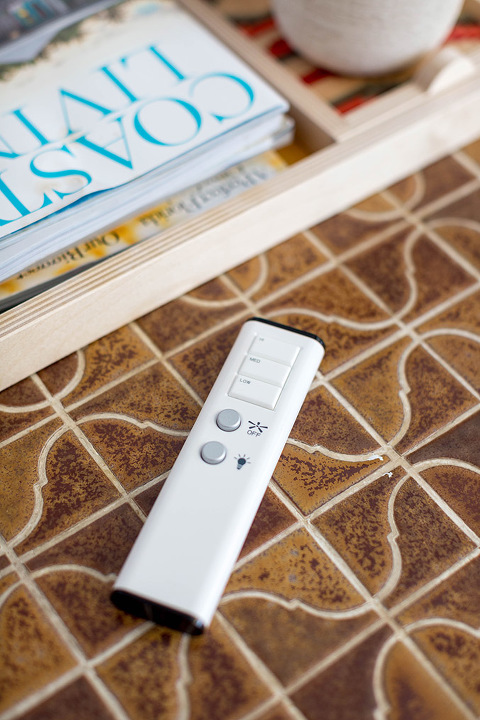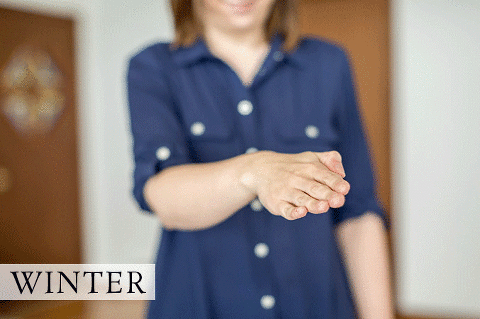 As for winter (just in case you need a refresher on that concept, too), your fan's blades should have a downward angle moving forward so that the fan slices into the warm rising air, pushing it up to the ceiling and back down the walls. To change the direction either way, there should be a switch on top of your fan to easily change it in between seasons.
Have you ever put a new 'spin' on your ceiling fans? Did you even know you could? I'm guilty of forgetting to do this seasonal task all the time, so if all of this is news to you, you're not alone! Leave your stories and any advice for summertime cooling in the comments below.