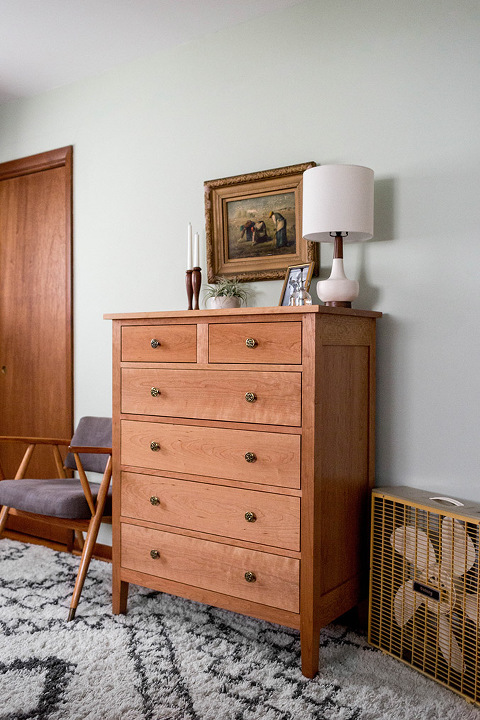 One of the things that really surprised us about our house when we moved in was the size of the rooms. The home was built in 1963, so you would think that the rooms and closets would all be on the small side, but that's not the case, especially when it comes to our master bedroom. The room is, frankly, kind of huge and even sports its own walk-in closet. It's so large that we can actually fit two dressers in it—something our previous master bedroom couldn't do.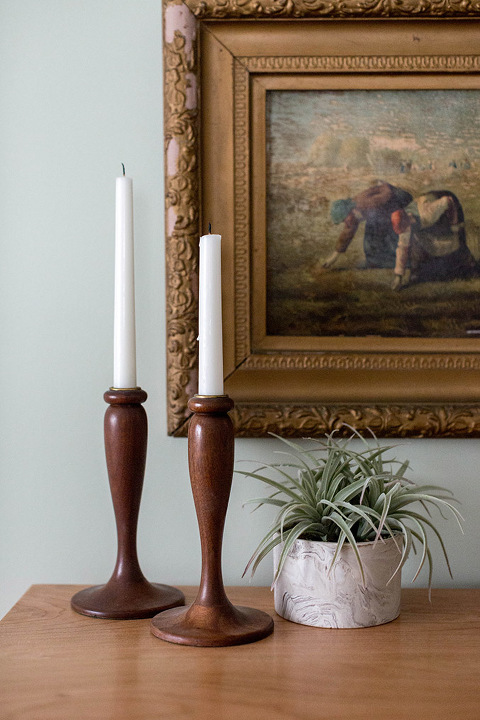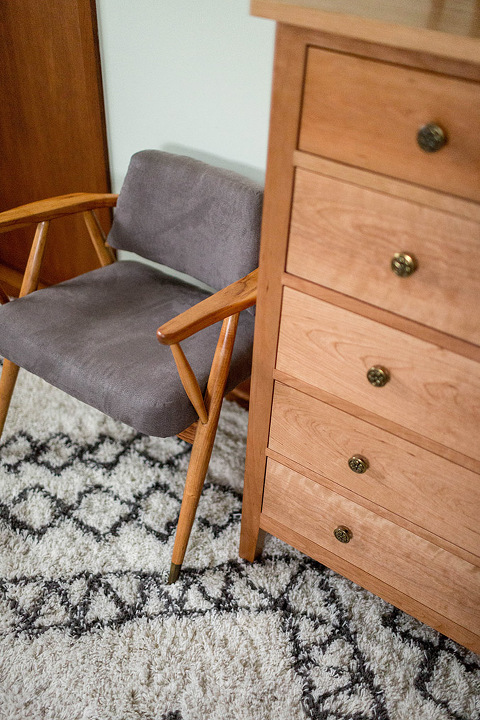 In our old house John had possession of the only dresser in our room. To compensate while he enjoyed dresser drawer storage for all of his clothing, I situated an IKEA shelving unit and storage boxes in our old walk-in closet for all of my clothes. We ended up just going with the same system out of habit when we moved, but that's all changed now.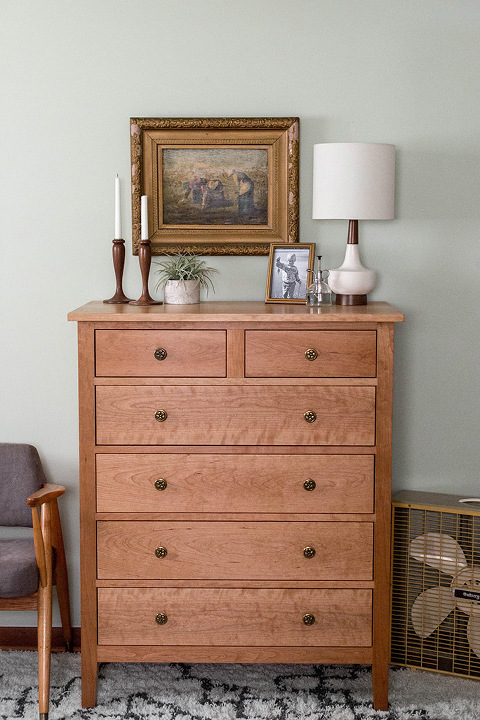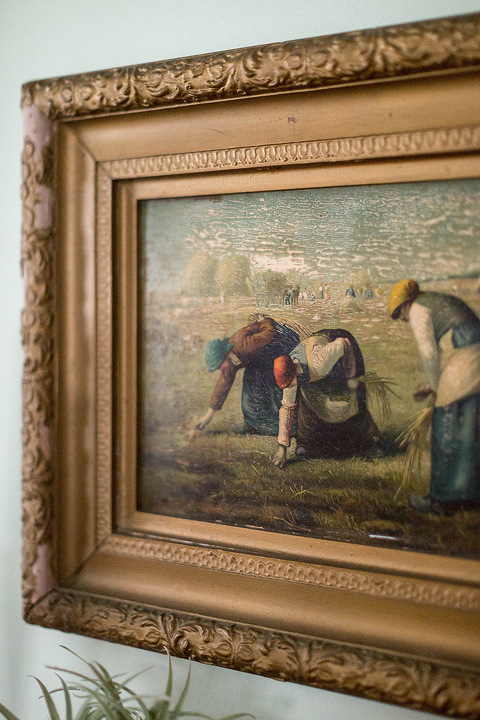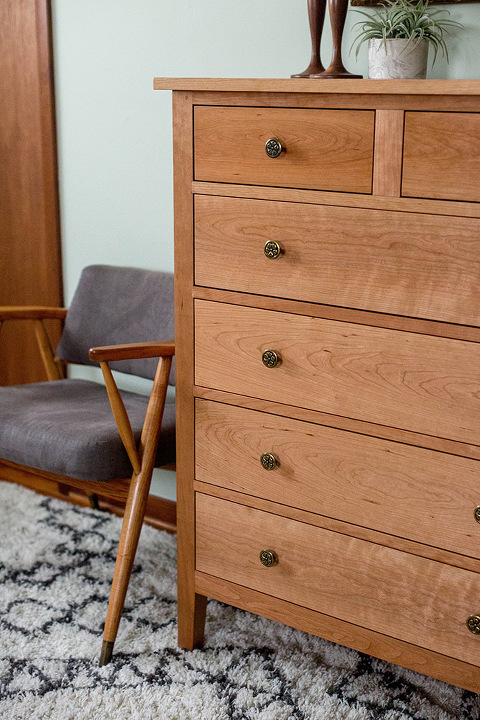 If you've been following along for any length of time, then you know that my dad is a really talented woodworker. He's built lots of furniture for my parents' home, as well as some pieces for my little sister's apartment, too. I guess, at some point, I had gotten a little sassy (as I do) about the fact that everyone had a piece of original dad-built furniture but me, so he got down to work creating a dresser especially for me.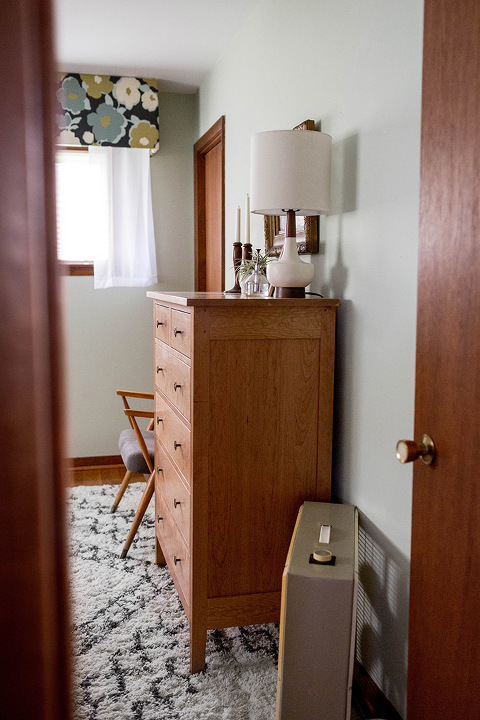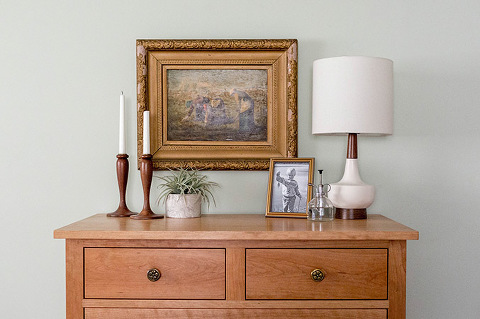 To say that I was excited and honored about the prospect of owning something my dad had built from scratch with his own two hands would be an understatement. He and I worked together on the design in order to blend his traditional aesthetic with my modern taste, and the result is the gorgeous, clean-lined, ultra-sleek piece of furniture that you see pictured here today.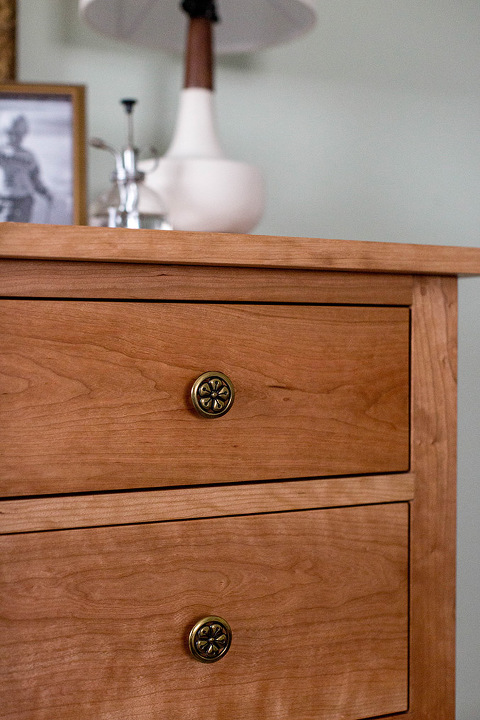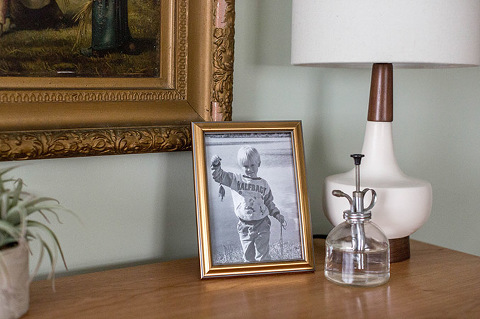 It feels so good to have my clothing put away and organized in an actual dresser as opposed to the flimsy IKEA boxes and shelving unit I used to have stuffed into our closet. Plus, the handmade cherry dresser just adds so much sophistication and style to our bedroom.
Oh, and did you notice the cute brass flower hardware? Those pulls were actually originally in our kitchen—we held onto them after installing upgraded handles, and this project turned out to be the perfect way to repurpose the old pulls.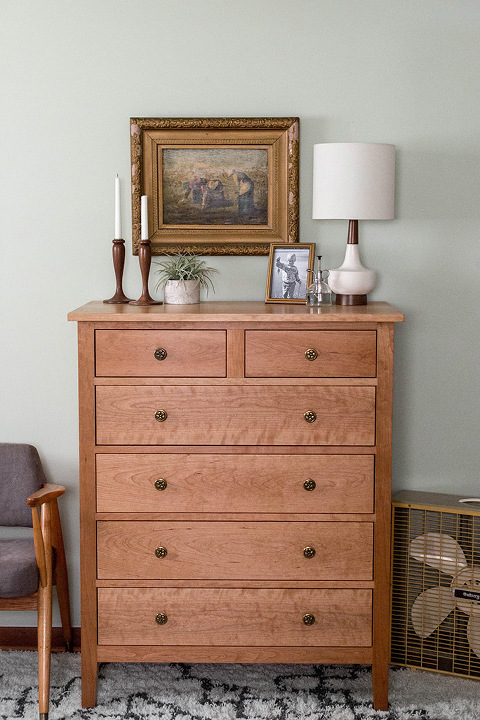 It's a pretty big upgrade from the tiny bookshelf that used to sit in this spot (don't worry, we didn't get rid of the bookshelf entirely—we just moved it to the family room). This is a piece that I know I'll be loving and enjoying for the rest of my life—thanks, dad!
Have you added any new pieces of furniture to your own home lately? What's your favorite heirloom piece in your collection? Tell me in the comments below.