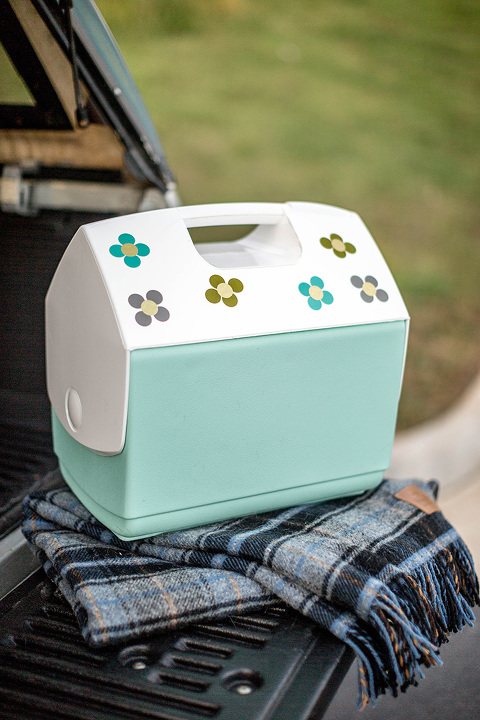 You may have already seen this little project on Instagram, but I know not all of you are on that platform, so I wanted to share the quick details here on the blog just in case you missed out. With Thanksgiving leftovers in most of our futures, I also couldn't think of a more appropriate time to share this simple food-to-go tutorial.
The DIY project was actually inspired by a campaign hosted by Esurance and was meant to be motivated by a car-related need. My ultimate idea was to create a super quick cooler project that would help make picking up perishable foods from specialty grocery stores just a little easier—and more aesthetically pleasing, too, of course.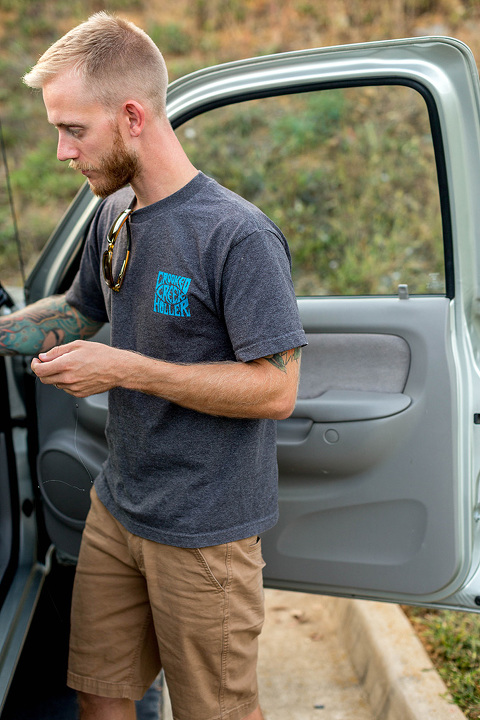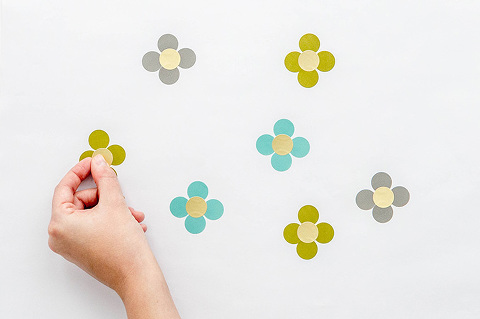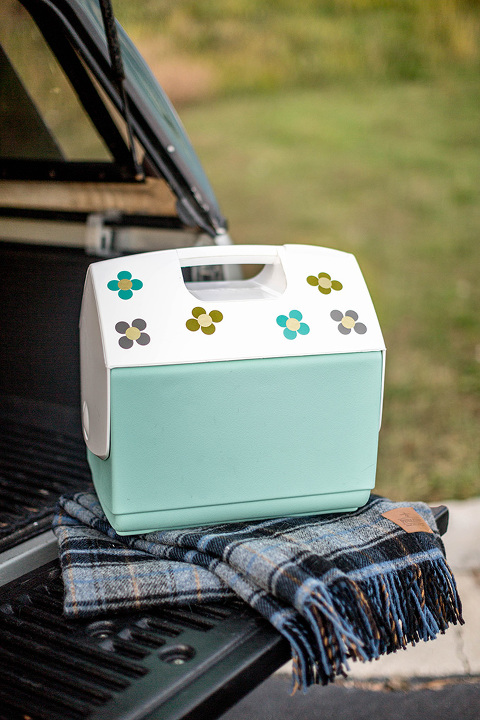 John and I love going to places like Trader Joes, Whole Foods, and Fresh Market for our weekly meals, but our closest versions of those stores are about 35 minutes away in Charlottesville, Virginia.
We have to schedule our trips ahead of time so we can be sure to have a full shopping list that will take us several weeks into the future (thank goodness for freezable meal ideas). We also need to make sure we pack a cooler since we'll be spending quite a bit of time on the road and don't want our hard-won food to spoil on the trip home.
As with most things, I'm not satisfied with just any type of cooler, especially since this one would theoretically be living permanently in my car to reduce the headache of having to remember to pack it every time we go out. So, when I spotted this mint-colored cooler on clearance at Target, I scooped it right up. The color couldn't have been more perfect for me, and the price (less that $12) was spot-on, too.
Shortly after purchasing the cooler, I got that fated email from Esurance asking me to find a way to spice up an everyday car accessory. It wasn't until I saw an episode of Cheers, of all places, that the lightbulb went off in my head: DIY retro flowers made from office stickers!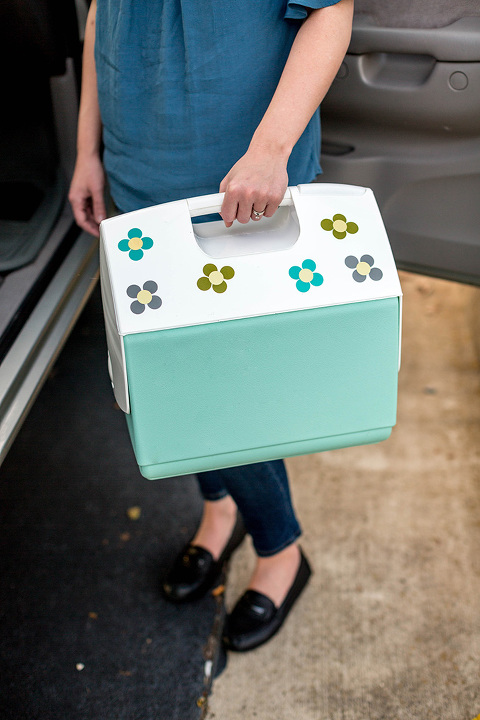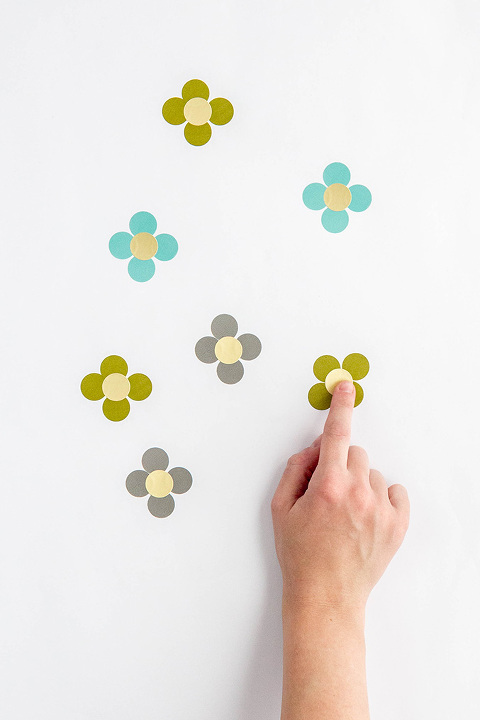 I ordered this set of multi-colored circle stickers from Amazon, and then (after practicing with a few on scrap paper to get my design down pat) I stuck them right onto the white part of my cooler in a flower-like formation. The whole thing took less than five minutes, if even that, and the final result looks exactly like what I had pictured in my head.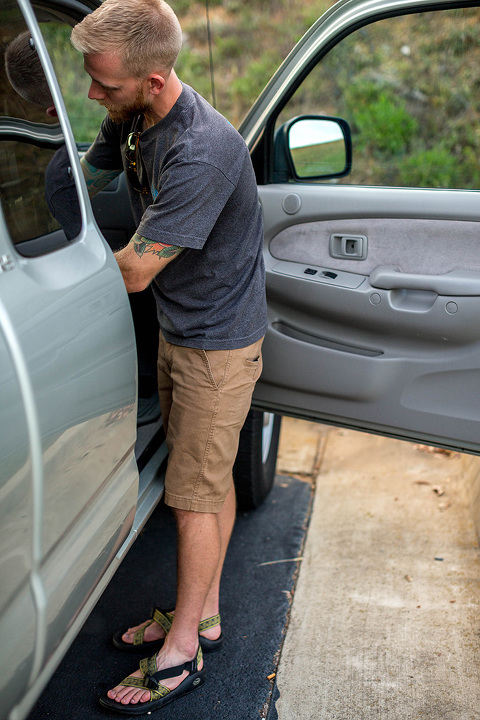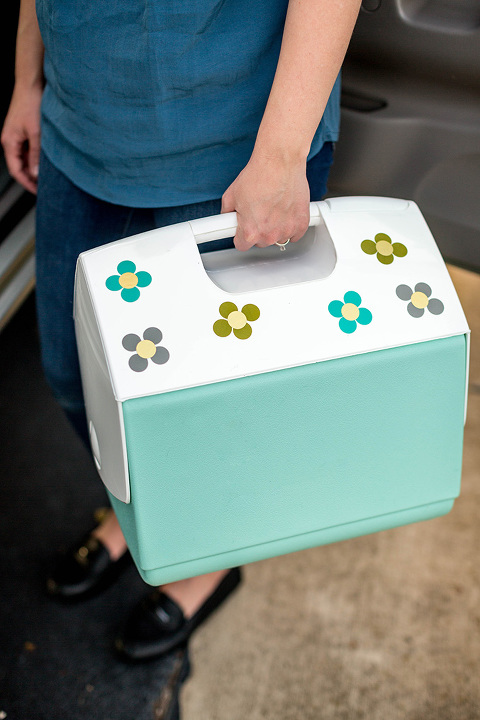 Thanks to Esurance for motivating me to think of such a fun and practical project for our family, and thank you also to Cheers the TV show for providing the most random and wonderful inspiration for the retro flower design. I just love when unexpected ideas pop up like that—don't you?
Now, grab that old cooler of yours and get to sticking because you're more than likely going to be packing in the leftovers before hitting the road back home this Thanksgiving holiday. A fun face-lift like today's DIY project is all your cooler needs to feel refreshed and modern—no expense or overtime required.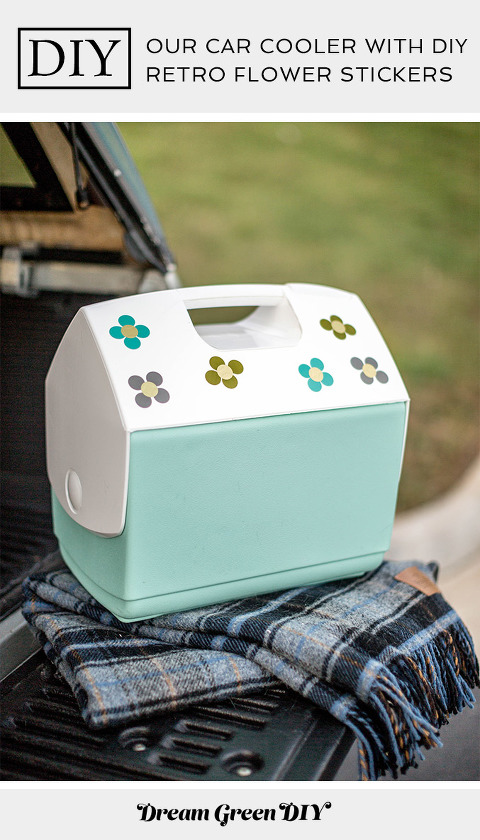 *Today's blog post was not sponsored or compensated, but is an organic bonus from a paid social media campaign with Esurance. All thoughts and opinions are my own. Thank you for supporting the brands that support Dream Green DIY!