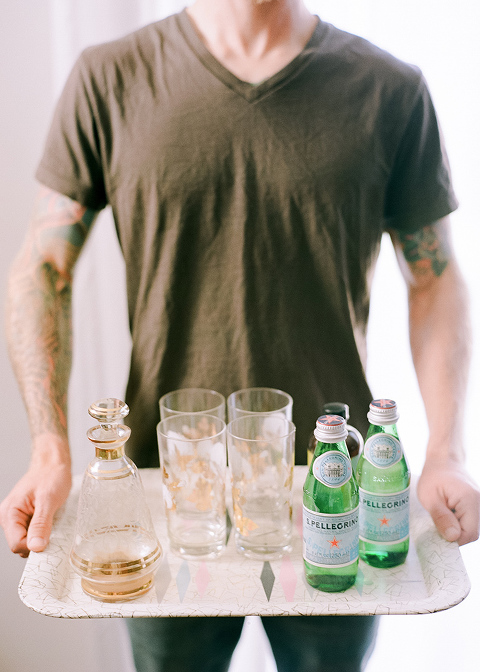 I may be on a vintage shopping hiatus, but that doesn't mean I don't spend nearly every weekend window shopping at our local antique stores (and clicking through online shops daily). I think I've come to the realization that I don't need to actually buy every gorgeous mid-century glass I uncover. Instead, I've learned to pick each piece up for a closer look, appreciate the find, and then put it back on the shelf for someone else to discover.
Since I know not everyone is in this kind of scaling-back situation, though, I wanted to share a list of all our favorite resources for vintage barware—from online shops to local brick-and-mortar antique stores, too. Scroll on for the full list and to see a few photos from our lifestyle shoot with Bethany and Aaron Mallory last fall.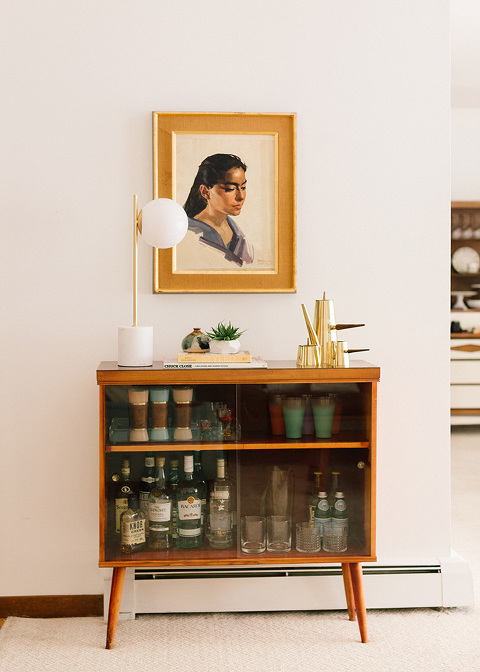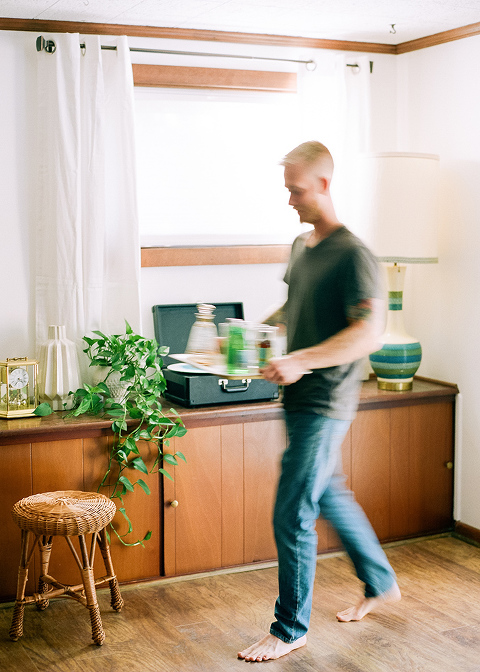 Our Go-To Vintage Barware Resources:
Wise Apple Vintage: I'm biased because Nikki is Dream Green DIY's marketing manager, but I think you'll agree that her mid-century barware is hard to beat. I want every single thing she puts in her shop.
eBay: Whenever a favorite designer or fellow blogger posts a gorgeous set of vintage barware that I just have to have, I try searching relevant terms on eBay to see if I can nab something similar for myself. That's how I got the brass coffee set you see on our bar cabinet a couple of photos above, inspired by Emily Henderson!
Estates Revisited: Although we no longer live in Lynchburg, this store used to be one of my favorites to wander whenever I was in search of new-to-me retro glasses.
Staunton Antiques Center: Since moving north, I've had to find new antique stores to love, and this one in nearby Staunton, Virginia, is a favorite. They always have great vintage barware to choose from, and most of it is well within budget, too.
The White Pepper: Our leather sofa came from this Etsy shop, but Christina also offers a full range of bar-cart-worthy glass in addition to amazing vintage furniture.
Galaxie Modern: This is another one of those stores that is really more well-known for their furniture offerings, but every time I visit the shop in person, I find myself falling in love with their curated collection of barware.
Super Marché: You have to kind of "dig" and the price tags sport pretty high numbers, but if you're patient and don't mind paying a premium, then this store is a great one. I love, love, love this decanter.
Circa Inc.: The next time you're in Charlottesville, you've got to walk through Circa. The shop is huge and their shelves are filled floor to ceiling with glass. I want it all.
Queen City Marketplace: Here's another favorite brick and mortar shop located in Staunton. It has three floors of beautiful vintage pieces, including tons of mid-century barware.
Retro Den: So, I've never actually been to this shop before, but I have a feeling that you're all but guaranteed to score some pretty amazing retro glasses for your bar cart there. Who wants to meet me in Tulsa sometime this spring?!
Yard Sales! I can't not mention yard sales…It's, frankly, been quite a while since I went "yard saling," but there's no denying that these types of one-time-only events are your best bet for cheap glasses and decanters. We're talking entire sets for $1!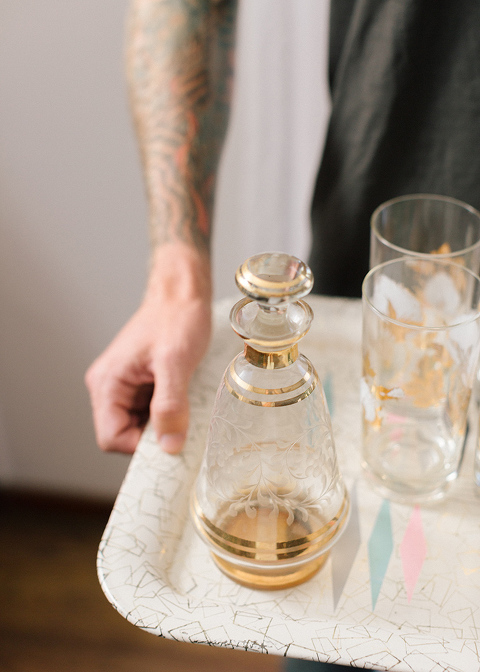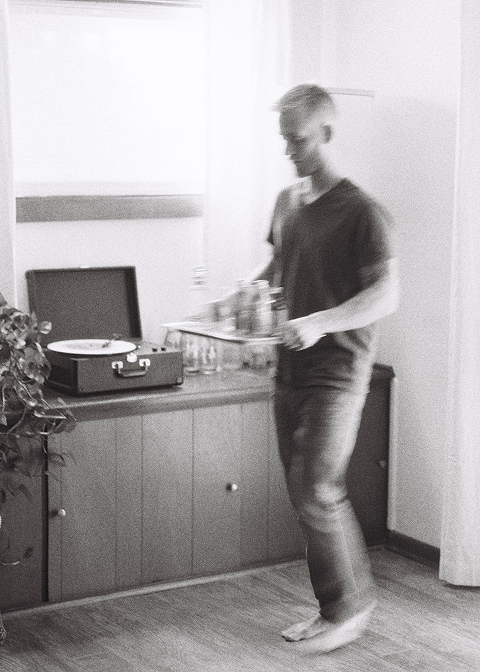 So, tell me: what stores did I miss? I know, for sure, that there are other good ones out there, but my brain is kind of blanking right now. I'm blaming it on the fact that both my sister and my husband are enjoying snow days today while I sit here in my office working. At least the snow is pretty to look at through my window (and, of course, I also happen to love my job!).
Anyway, I'd love for you to share a few of your own go-to resources for vintage barware, so please leave your links down below.