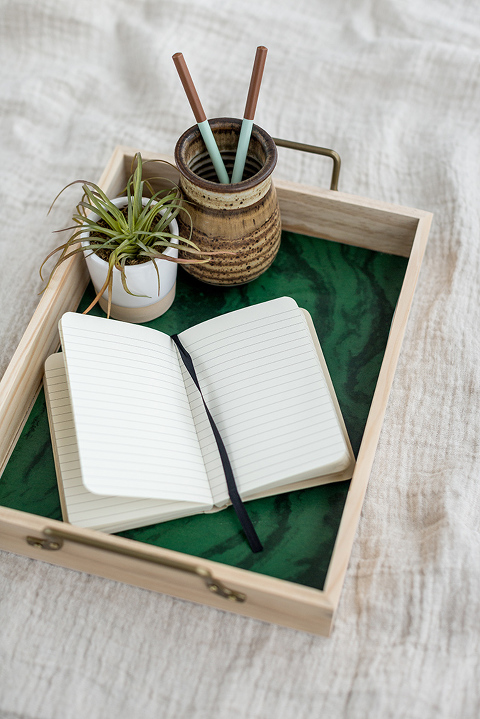 This isn't the first time I've wallpapered a tray, and it likely won't be the last. There's just something so satisfying about putting leftover wallpaper scraps to good use, especially because I can't stand throwing away perfectly good paper leftover from full wallpapering projects. Today, I'm showing you how to make your own scraps work using a piece of Green Marble Wallpaper from the line by Sarah Sherman Samuel for Lulu & Georgia as an example.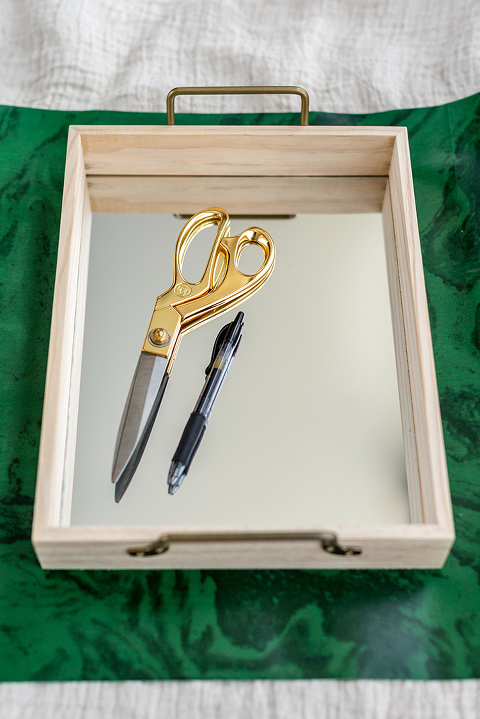 Here's What You'll Need:
Tray (I got mine for $5 from Target's "Dollar Spot")
Measuring tape or ruler
Pen or pencil
Scissors
Razor blade
Straight edge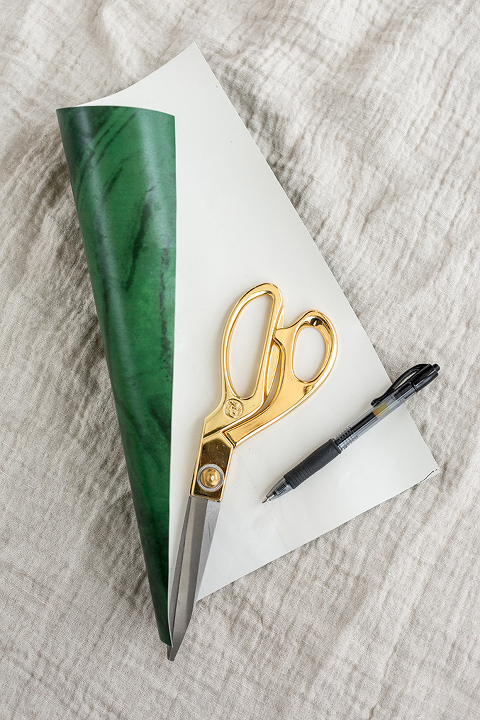 First, measure the inner edges of the tray and mark the lines on your wallpaper scrap using a pen or pencil. Cut the wallpaper to size with scissors. To adhere the wallpaper to the inside of your tray, either follow the instructions that came with the full roll to activate the paste or, if your wallpaper isn't pre-pasted, use double-sided tape to stick it to the tray's surface.
To finish, use a straight edge to work out any air bubbles. I actually used a little plastic keychain that came with my car when I bought it from the dealer last year since it's what I had handy in our junk drawer, but you can use practically any blunt plastic object (think: a credit card, plastic putty knife, or even a sturdy notepad). Next, use a razor blade to clean up any rough edges, and you're done.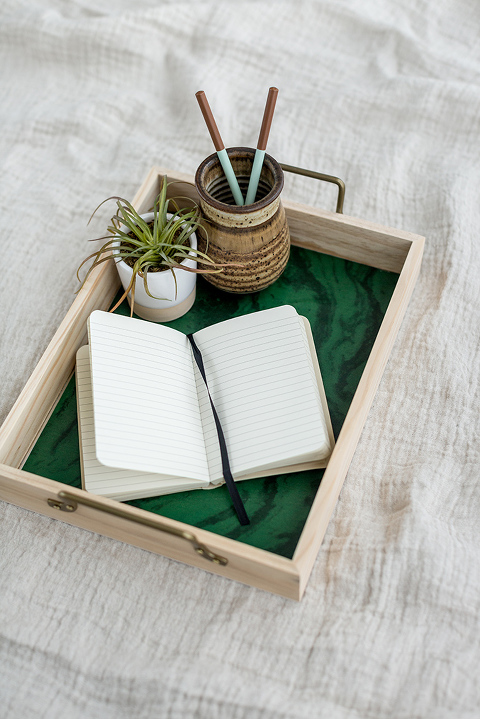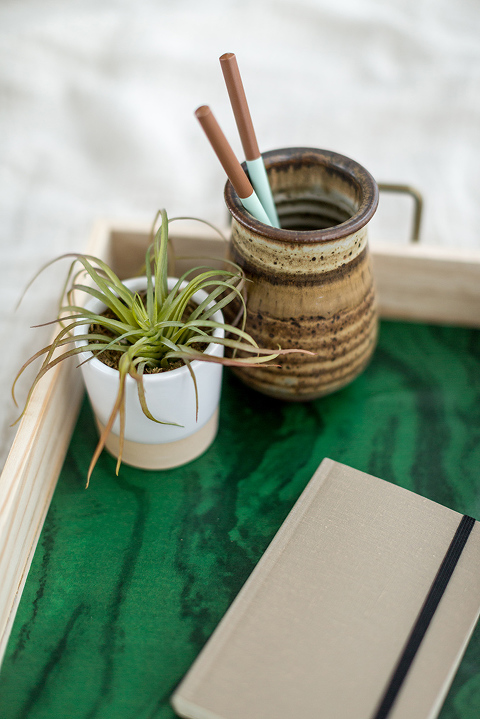 The longer you leave your decorated tray alone, the flatter the wallpaper will lay. I think the drying process helps firm up the paper to an even finish. I actually left my wallpapered tray off to the side to dry for an hour before loading it up with odds and ends from my office, but by the next day it looked even smoother.
Do you have any wallpaper scraps you've been hoarding? Well, this project could be just the ticket! Stay tuned next week for an alternate use for pretty lingering wallpaper scraps, but please feel free to leave your own ideas in the comments below.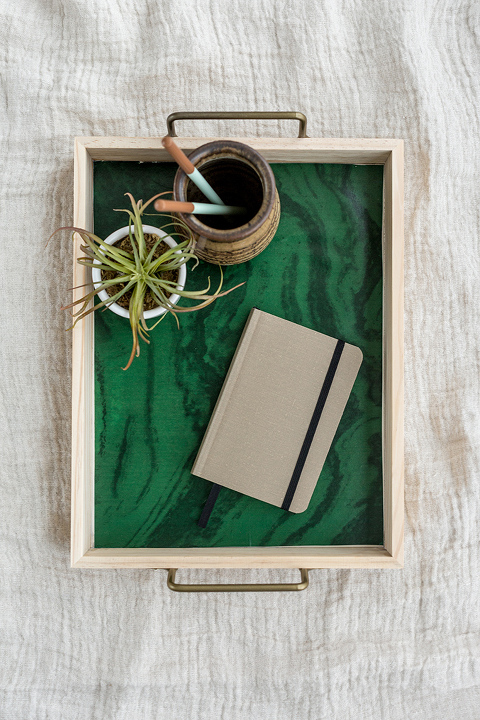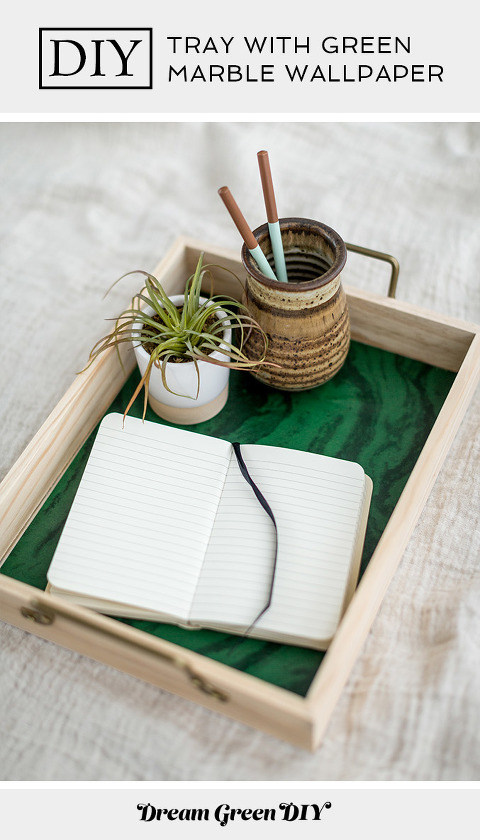 P.S. Although the link I used for the wallpaper is an affiliate link, this post is NOT sponsored in any way, shape, or form. Rest assured that I would never lead you astray, and that I'm just a genuine fan of this line of wallpaper!