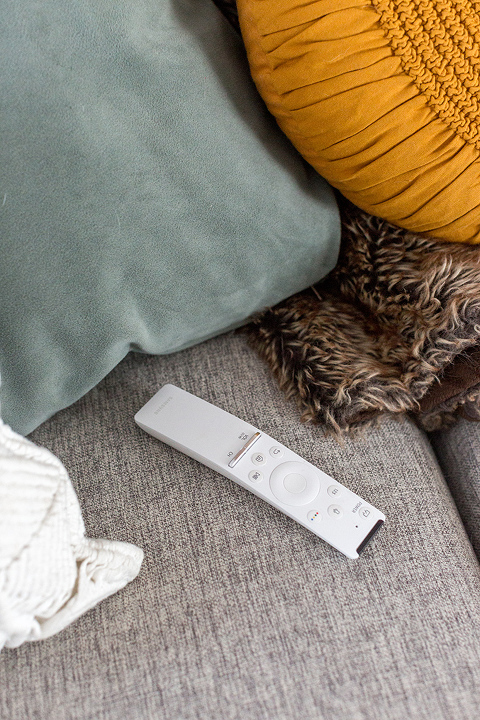 Maybe it shouldn't be, but our nightly Netflix viewing is something I tend to look forward to all day long. I've unofficially decided that 2018 is the year I stop apologizing or feeling embarrassed about the way I am, so I thought I'd fully embrace our homebody natural today with a chat all about what we're watching on TV these days!
Truth be told, we've actually taken a tiny break from Netflix in order to focus on the Olympics. We temporarily upgraded our Hulu account to their "Live" version, which allows us to tune into a full lineup of network channels, including NBC's coverage of the games. So, right around 7:30pm, you'll find John and I (and the pets) cuddled up in the family room cheering on Team USA. The winter Olympics might just be our favorite of the two types, and it has been so much fun to pretend like we're expert commentators while watching figure skating, snowboarding, skiing—you name it, we love it.
In case you're wondering what we're watching whenever we find ourselves needing a little break from the competition, or if you want to add something new to your own queue, scroll on for the full list.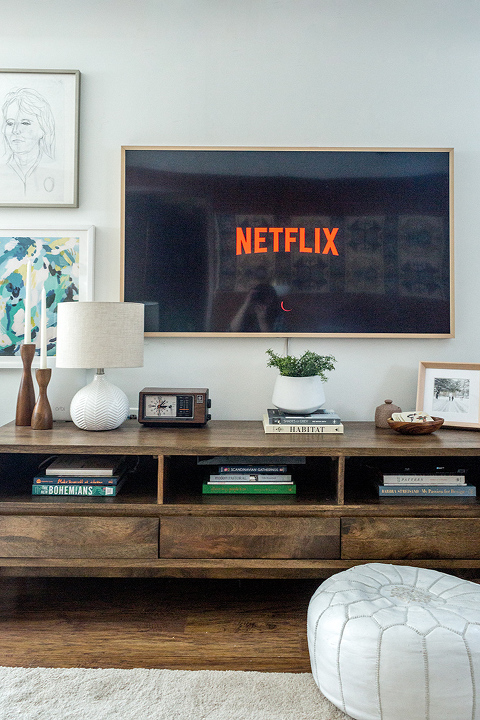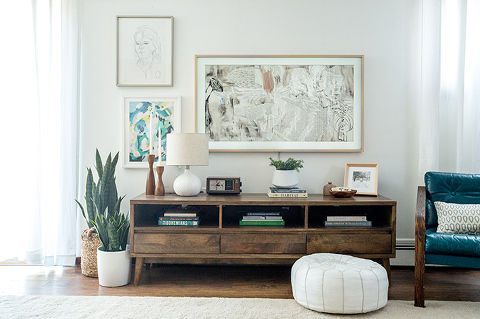 What We're Watching On Netflix
Cheers and Frasier: These two are on the same playing field in terms of 1980s/90s nostalgia. We press "play" on an episode whenever we need a little happy escape from reality alongside this great cast of semi-combined characters.
The West Wing: This is my favorite show of all time. I'm currently wrapping up my most recent binge watch, and won't be surprised one bit to find myself starting it right over again when I'm done.
Apollo 13: Such a classic. John's not a fan of this movie (I can't imagine why—truly), so I love watching it after he goes to bed.
Zootopia: I went into this movie with low expectations, but it's actually hilarious! We've watched it two or three times and always end up laughing uncontrollably.
Moana: The animation is beautiful, the storyline is super empowering, and I end up bawling at the ending—every.single.time.
Planet Earth: John motored through this series while he was down for the count with the flu, and loved it.
The Crown: If you haven't jumped on The Crown's bandwagon, consider today's post your challenge to hop to it! It's beautifully shot and the casting is impeccable. I'm desperate for more.
Barefoot in the Park: It doesn't get much better than Robert Redford and Jane Fonda. Watch for tons of retro home design inspiration, and to "ohh" and "ahh" over Jane's gorgeous, gorgeous wardrobe.
Trolls: Both the movie and their new series! We can't help bobbing our heads to the music, and the bright, bold colors are dazzling—no matter how many times we rewatch it.
Lord of the Rings: I could watch this epic movie over and over and over again. I wish Netflix had the full collection of movies available to watch, but maybe they'll add to the mix come spring.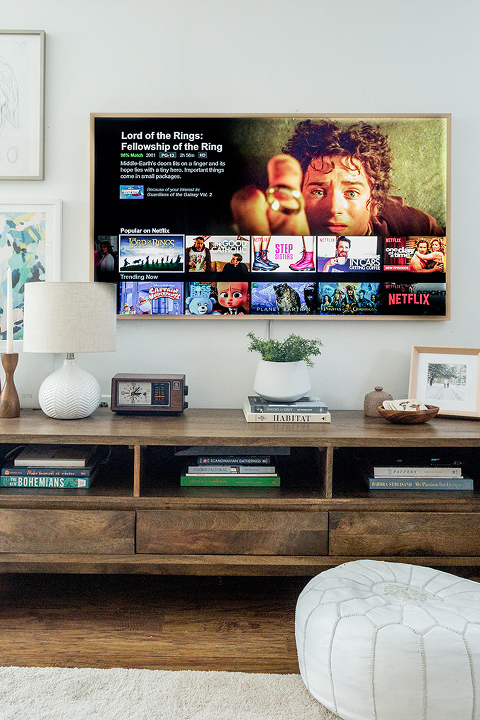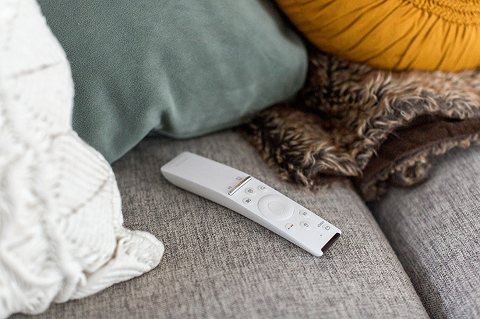 What are you watching on TV right now? We have a subscription to Netflix, Amazon Video, and Hulu, but I'm always curious to know if we're missing out on something with our current go-to lineup. Our "thing" is definitely tuning in to a good movie or TV show in the evenings, so I'd love for you to share what you're loving in case we feel the urge to break out of our box!