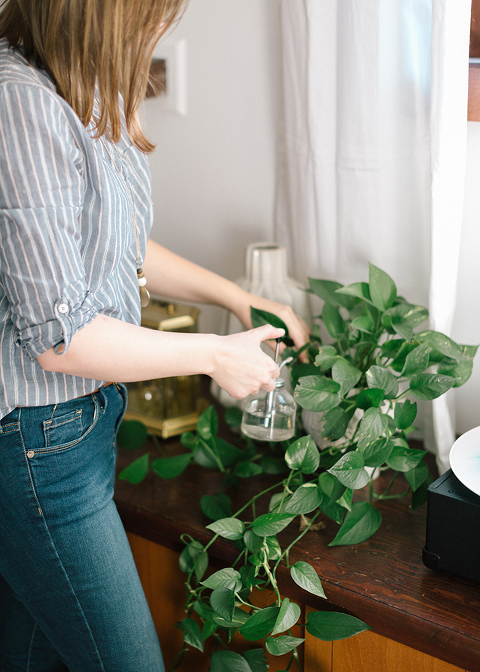 All I can say right now is this: thank goodness for believable fake plants! Despite my best laid plans for a home filled to the brim with flowing, trailing greenery, I completely missed out on the green thumb gene. In fact, over the weekend I spent a full hour dumping and bagging up all of the dead houseplants that had started to rot in our sunroom. It's only by a solid miracle that our fiddle leaf fig tree is still going strong in the living room, although I think our big floor-to-ceiling windows deserve all the real credit.
So, what's the only houseplant I actually can keep alive? Turns out that potted philodendron plants are the one secret weapon I can successfully keep up my sleeve. I've got two downstairs in our family room and one in our bedroom, and both seem to be thriving, even in the ultra low light these two particular rooms see day after day.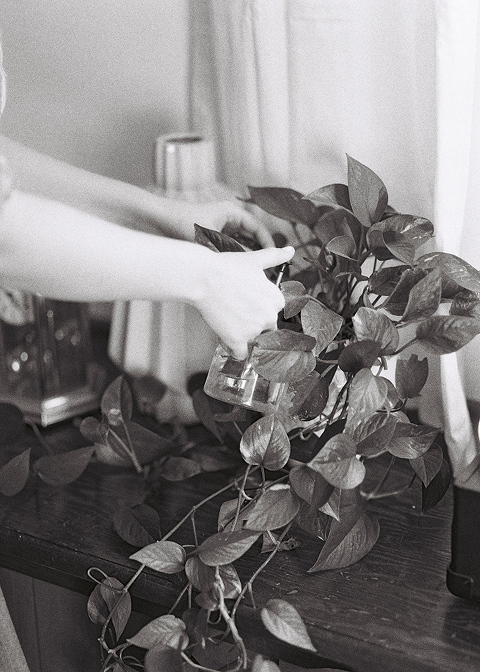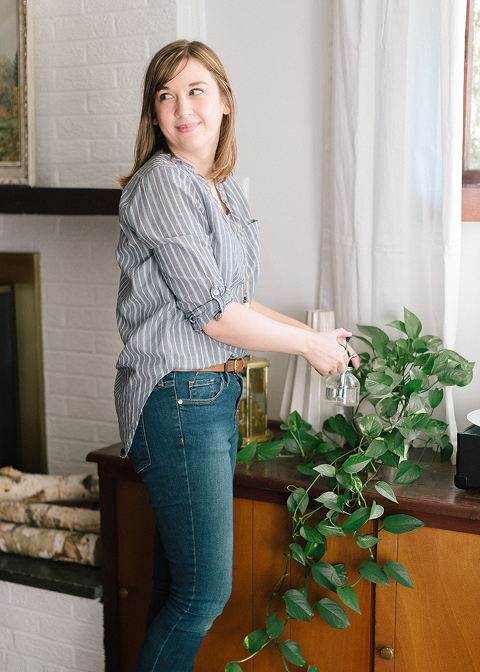 You can see in the photos here today just how long that one has grown over the years. It now trails all the way to the floor and makes such a cool statement in our family room.
I think the main trick when caring for a philodendron is to water it just a little once per week—about a quarter cup for each plant. Another thing to keep in mind is patience. Whenever I bring home a philodendron from the garden center and pot it somewhere in our house, I tend to see yellowed leaves after a few days. I think this just has to do with the acclimation process, though, because the leaves always tend to grow back after a month or two of regular waterings.
While I plan to keep caring regularly for our fiddle leaf fig and small collection of philodendrons, I've officially given up on buying new plants. Instead, I'm investing in believable faux versions so that I can stop wasting my money but still enjoy a "green" home. Now, tell me: what's the one houseplant that you can successfully keep alive?