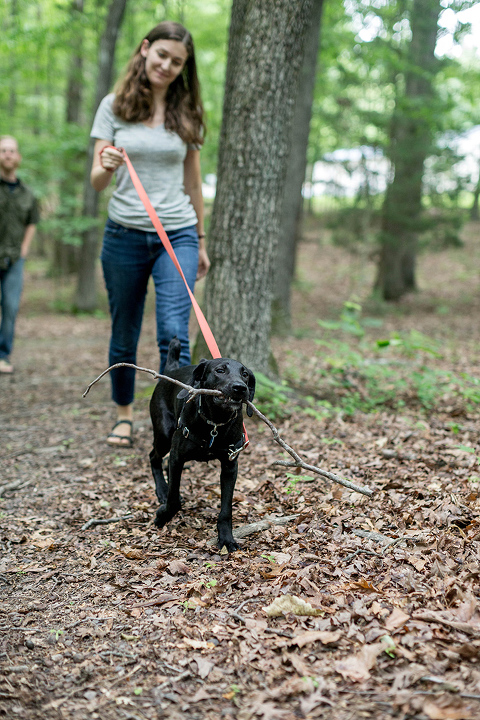 Before my sister's puppy Rory came into our lives, I never fully appreciated what it must be like to be the owner of an "energetic" dog. Sure, my parents' three labs are high spirited, but Rory takes things to a whole new level. Thankfully, my sister went into her first pet-owning experience with a can-do attitude, and had already planned to enroll in training sessions with her hypothetical pup right away.
It turned out that the training exercises weren't just for bonding, though. Rory is an exceptionally energetic dog whose needs seem to shift and change on a minute-to-minute basis. Training is an absolute necessity for Rory, but he has come so far since he was adopted last summer. While he still has his set-backs, Rory and my sister have learned to listen to one another, and have picked up lots of tricks and strategies thanks to the multiple classes they've taken together. Read on to hear what's worked for them in case you, too, are the loving owner of an energetic dog.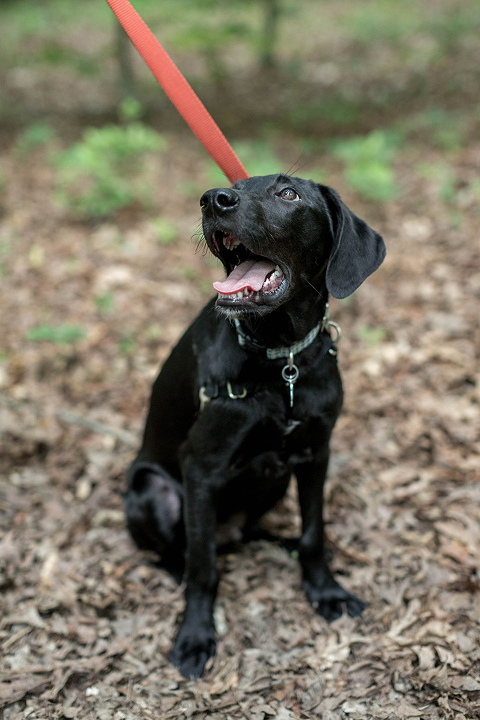 1. Consistency
It's important to build a strong foundation, first thing. Setting a specific time for different activities—anything from feeding time, to walk time—helps both of you feel stable and on the same page. Also important? Don't let your emotions or state of mind alter that routine. Some days you might think to yourself, "I'm tired today, so if he whines I'm just going to ignore him." If you change the status quo on him, any type of communication you've established will be shot.
It's amazing how easily dogs form habits, so try making that work in your favor. As an example, on nights when they go to the dog park to run around with neighbor dog, Scout, Rory and my sister walk counter-clockwise around their apartment complex. If Scout's not able to play, however, my sister walks Rory clockwise around the complex. As soon as she takes a step toward that clockwise route, Rory understands that he's going for a longer walk and falls into line, knowing the plan.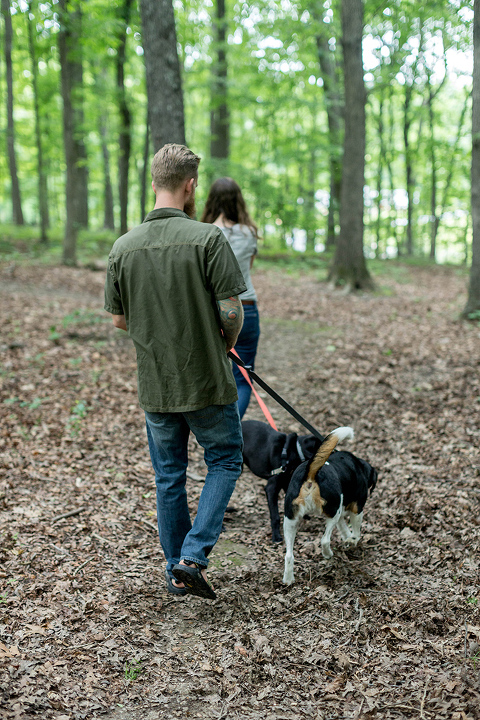 2. Socialization
Speaking of Scout, the neighbor dog, let's talk briefly about socialization. Even if your dog is naturally friendly from the start, it's important to prioritize playtime with other dogs and with other humans, too. Interacting with others makes it less of a novelty, so whenever they meet someone new, they don't think it's the most exciting and exhilarating experience of all time. Less excitement equals less barking and jumping.
It also exposes them to other types of pups and people (think: children, men, women, etc.). You can achieve this by signing your dog up for day care, taking them to a dog park, and even boarding them rather then having a friend watch them so they can meet people outside your established network. Take advantage of every opportunity to socialize your energetic dog!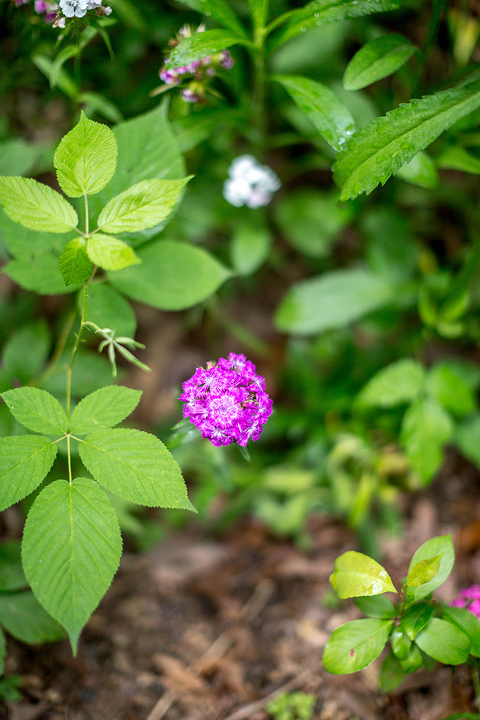 3. Toys
Try to resist having a thought like this: "I don't want to be that dog owner who constantly buys new toys for my dog." Energetic puppies and dogs generally do need new toys every week (or at least a couple of times a month) because high energy dogs and puppies wear them out (i.e. destroy them) quickly. Try having different types of toys on hand to keep boredom at bay. Two good examples include colorful stuffed squeaker toys and tough plastic puzzle toys stuffed with food or treats accessed through play.
My sister's best advice here is this: "Sign up for Bark Box! You might think it's a luxury to spend $25 a month on a subscription service like this, but if you take into account just how expensive new treats are and how often you need to buy them, it's a bargain. Plus, all of their treats are made in America."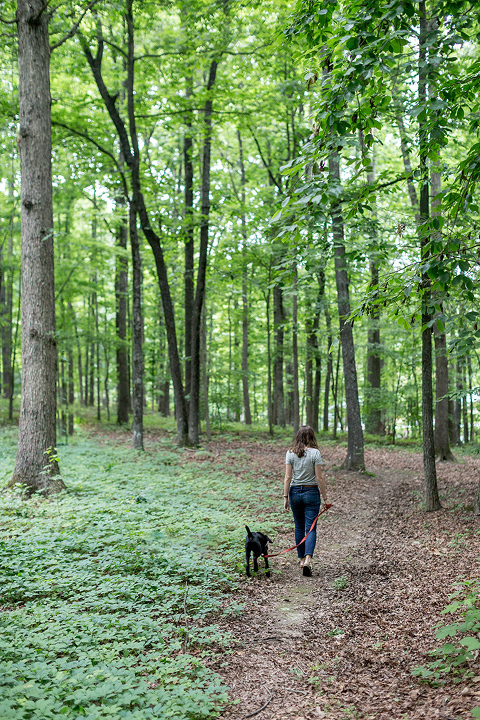 4. Clicker
You've probably seen show dogs and their trainers use handheld clickers to accentuate a job well done. This concept is easy to put into play at home with an energetic or disobedient puppy, too. Start by getting his attention and click the clicker, then immediately give him a treat. Don't worry about incorporating a trick into the sequence until he seems to grasp the fact that the clicker means a treat is close behind. After that, you can start marking good behavior on command (ex. a full lie down, a completed sit, a volunteered paw) the second it happens with a click and a treat to help him learn to associate clicks with positivity.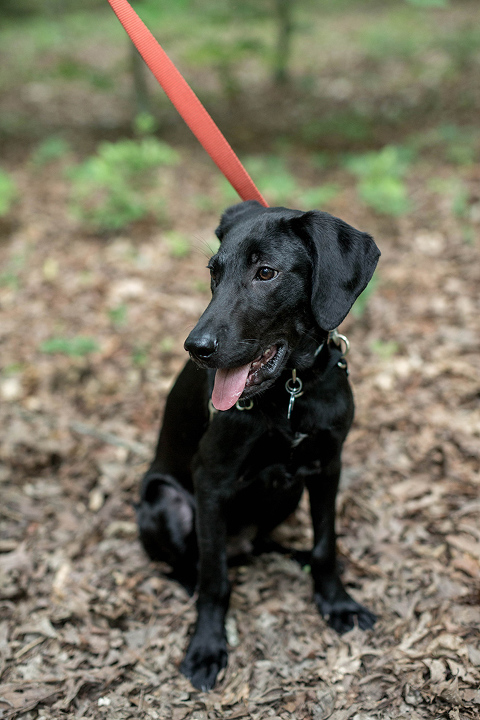 5. Trust
Think about it. You're asking your high spirited dog to interact with unfamiliar pets and people, stick to a daily food and water routine, and, in the case of training and agility, even going through tunnels and ramps. There's no way your dog will do these things unless they trust you implicitly, so work on showing your love every single day. You want them to know that you're there to take care of them and keep them safe, so do your best to resist yelling at them or taking your aggression out on them. You won't be able to have any effect on your dog's demeanor without trust.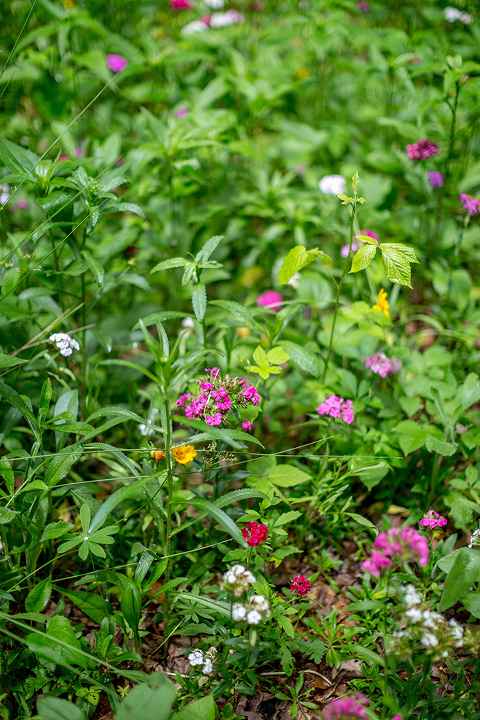 The last point? Have fun! Every single trainer my sister has worked with has told her that, if she's tense, her dog will know it and won't get anything out of the exercises. You have to go into training with a positive attitude and a patient mind. Even if your dog is only energetic for a year or two, that's a long time for both of you, so you need to figure out how to have fun with it. Balance your time training with lots and lots (and lots!) of play time in order to refocus your dog's mind on something other than "work." Try to keep in mind the reason why you're putting all this time and effort into training: you love your puppy!
Got any training tips of your own to share? Please feel free to speak candidly about your own experiences and pass along some advice in the comments below.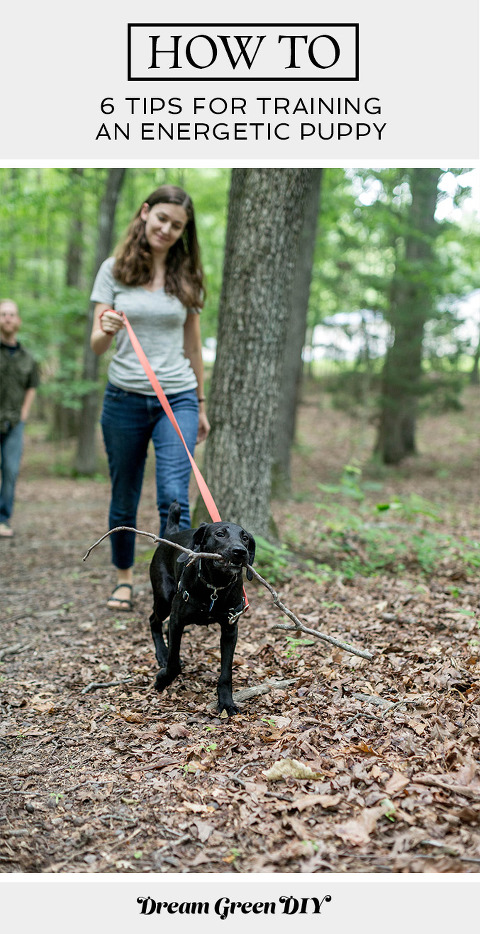 P.S. My apologies to those of you who are signed up to receive blog posts via email. Tomorrow's unfinished post accidentally went out early yesterday, but the problem has since been fixed. Hope you enjoyed the little sneak peek, and we'll be back to normal email programming tomorrow morning!