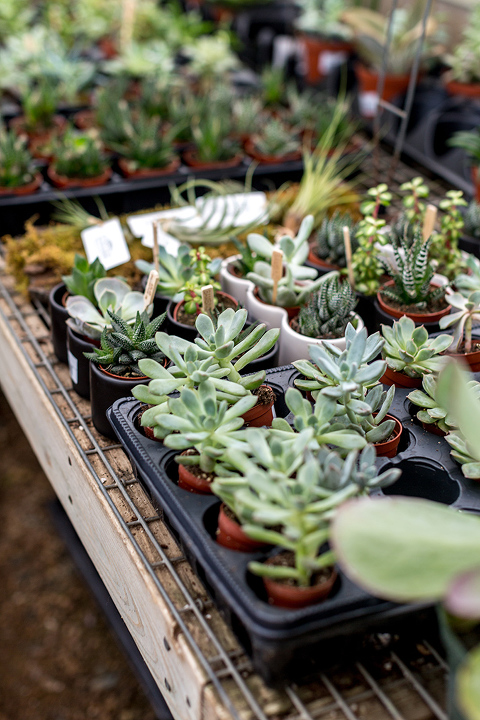 When it came time to sit down and actually write this post (which has been on my editorial calendar since a brainstorming session earlier this year), I came to a pretty quick realization: I have no idea what I'm talking about! You guys know, probably better than anyone, that I don't have a lot of luck with keeping plants alive. More than half of the greenery in our house is fake, with only two exceptions—our fiddle leaf fig, which continues to grow despite my track record, and these houseplants that I don't think anyone can kill.
So I decided to enlist the help of a couple creative pals of mine to contribute their knowledge to this post. Ashley Palmer and Ashley Daly are the co-owners of Retro Den in Tulsa, and two of my favorite people to follow online. They are constant sources of mid-century inspiration between their vintage shop and home styling services, but they're also my go-to pros when it comes to succulent care. Scroll on for five of their easiest-to-copy tips that will have your succulents looking healthy and (dare I say it?) green in no time.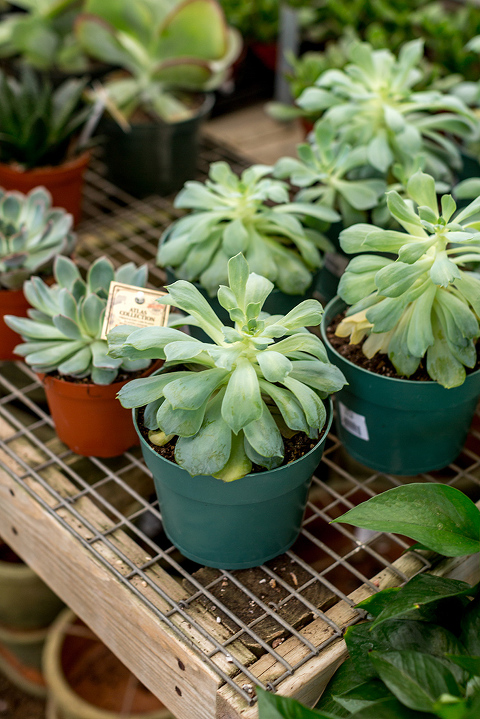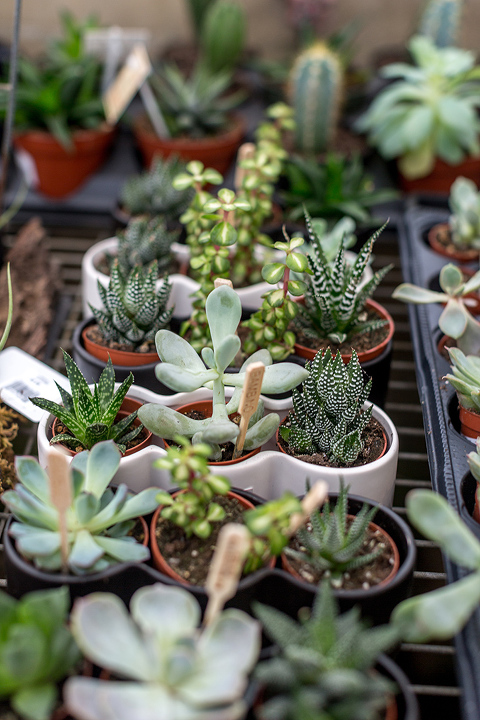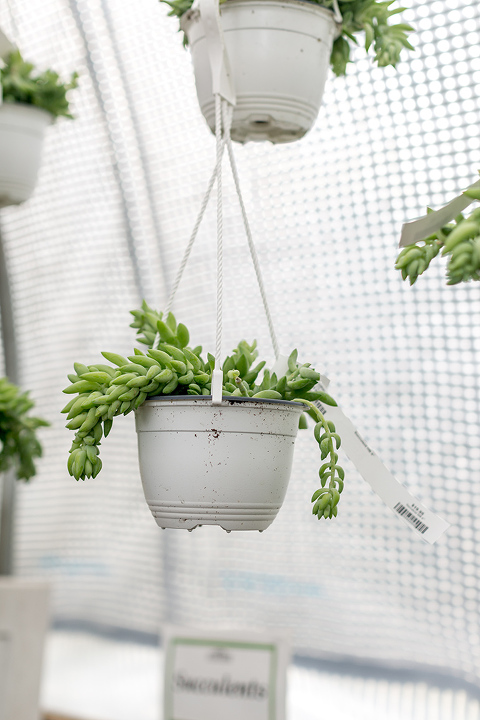 Indoor Succulent Care Guide:
1. Succulents need sunlight. All succulents need sunlight within one foot of a window. Very colorful succulents need more sunshine (6+ hours), while greener ones need less (3-4 hours).
2. Succulents don't like to stand in water. Make sure they have drainage in the form of a pot with holes. You can also put rocks in the bottom of your planter to help aid in drainage.
3. Water your indoor succulents twice a month in the summer. You really only need to water them once a month during the winter months. Try setting an alarm on your phone or hang up this agenda so you don't forget!
4. Overwatering is a common cause of death for succulents, so resist the urge to water as often as you would other types of houseplants.
5. Succulents can live outside if the temperatures stays above 40 degrees at night. Try a few out on your patio and a few more inside to see which environment is more successful for your lifestyle and the area you live in. Just remember to bring them inside if it gets too cold.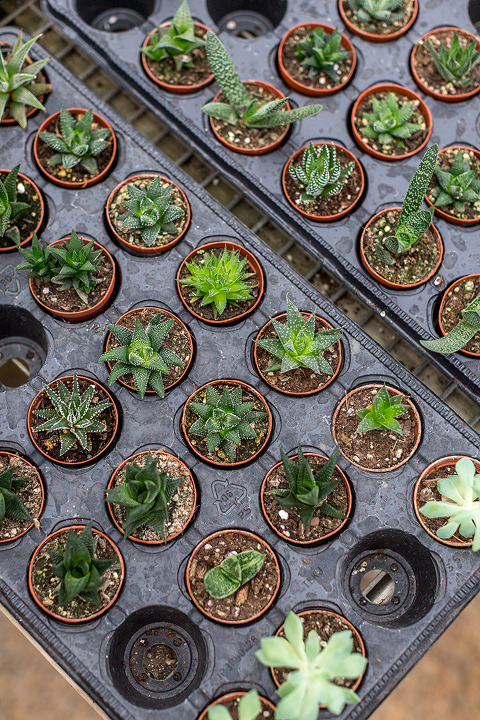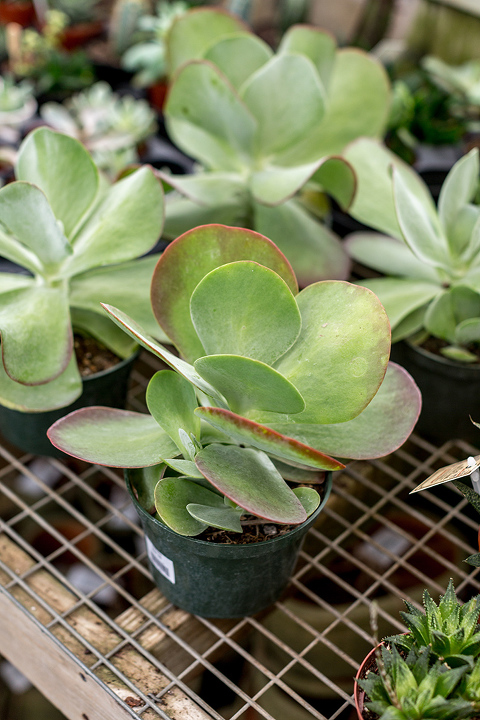 For more tricks, grab the succulent care agenda and calendar that "the Ashleys" put together and have available on their site as an instant download. The calendar is a great way to become an expert on caring for these somewhat finicky types of plants thanks to monthly prompts and advice.
Big thanks to the Retro Den gals for helping save the lives of succulents everywhere—but maybe especially in our home right here in Virginia (wink, wink). Oh, and P.S. The healthy succulents you see pictured in today's post are safely still in residence at our favorite plant resource in town, Ivy Nursery. Maybe we'll feel confident enough to adopt a few of our own later this summer!