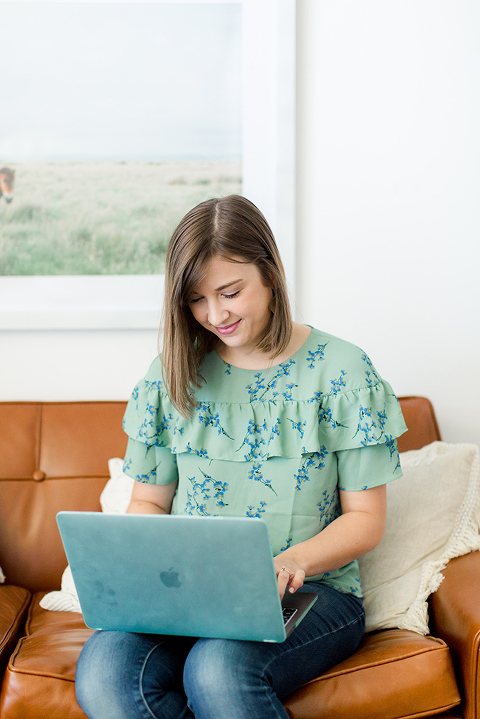 I've been getting a lot of questions lately about what the name of this blog means, which made me realize that it has definitely been a hot minute since I explained. I just spent the morning searching all sorts of keywords on the blog to find the last time I actually did tell the story, but came up with nothing, so this might just be the very first time I've mentioned it since launching the site seven years ago. Whoops! At any rate, the story is a little bit embarrassing, so that's probably why I've (unintentionally) been a bit "hush, hush" about the whole thing.
It all started back in high school, of all places. I was friends with a really tight-knit group of kids, and for fun we used to drive out to a new-build subdivision in our town that was filled with lots of townhome complexes and single family homes on small lots. The houses all looked pretty similar to one another, but each still had its own special qualities, like unique pastel paint colors, front porch columns, and some boasted second floor terraces. There was clearly a type of homeowner's association that regulated things like house numbers and color palette, but each home felt just a touch different then its neighbor.
Anyway, the neighborhood was filled with a labyrinth of sidewalks and cul-de-sacs perfect for a pack of teenagers to wander through for hours, which we did just about every evening and weekend. There were little gazebos scattered throughout, too, and we would lounge on the benches for hours talking about music, movies, and whatever little dramas were ruling our lives at the moment.
I think without really meaning to, I always made a point to walk past one home in particular. It was painted a soft olive green color, and had four chunky craftsman style columns on the long front porch that spanned the entire width of the house. It was also one of the only homes with a lot big enough to have a detached garage, and sometimes, while walking by at dusk, the homeowners left the lights on inside the garage so we could see the giant pool table that stood front and center in the space surrounded by cool vintage metal signs on the walls.
To me as a sixteen-year-old girl—who was already obsessed with home décor, by the way—the house was just magical. It was everything I ever dreamed of for a home, at least at that time, and I remember announcing to my friends in the biggest, most confident voice that I would henceforth call the house my "Dream Green" and that I would live there one day.
Fast forward 16 more years, and that "Dream Green" house is more of a fond memory then my current dream house, especially since we're already living that dream right here in our 1960s ranch. Still, I'll always remember that pretty olive green house in my hometown, and appreciate how it represents my love for beautiful architecture and the ideal home and life.
When I sat down at my computer to choose a name for my blog that day back in 2011, it felt so natural for me to type up the phrase Dream Green DIY, and, of course, it stuck seven years later. Is it the best brand name in the world? Heck no. Does it mean something really special to me, and stand for my passion for home design and crafting? You bet it does, so that's my story and I'm sticking to it.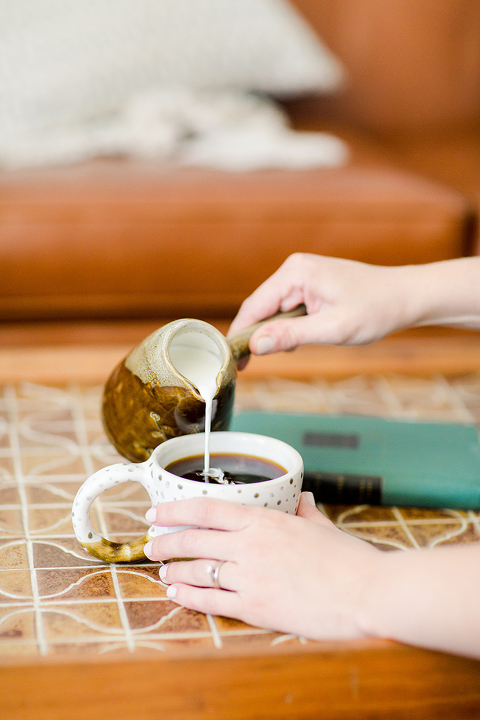 A small interjection worth noting is that John was actually part of that little group of my best friends in high school! There were seven of us in the group, and he was the one I was probably least close with, which is so funny to think back on now. We all went our separate ways, as best high school friends tend to do, and John and I happened to reconnect in the area after college about eight years later. Funny how life works out sometimes, isn't it?
Oh, and the other serendipitous thing is that the two of us bought our first home in the neighborhood I just described in this post! We didn't buy "Dream Green," but we walked past it all the time when living down the street from the house. I still smile whenever I'm in town and happen to drive or walk by that big green house with the detached garage. I like to think that the same people still own it, and that the pool table is still being played around come nightfall.
So, that's the story behind the blog's name, Dream Green DIY. It's all about the ideal home, the dream of a space to call my own, and (of course!) a passion for all things DIY. Was the story anything at all like you expected? Feel free to leave your own interpretations in the comments below! I'm always curious to hear what people think the name means before I share the truth behind the odd little tale.