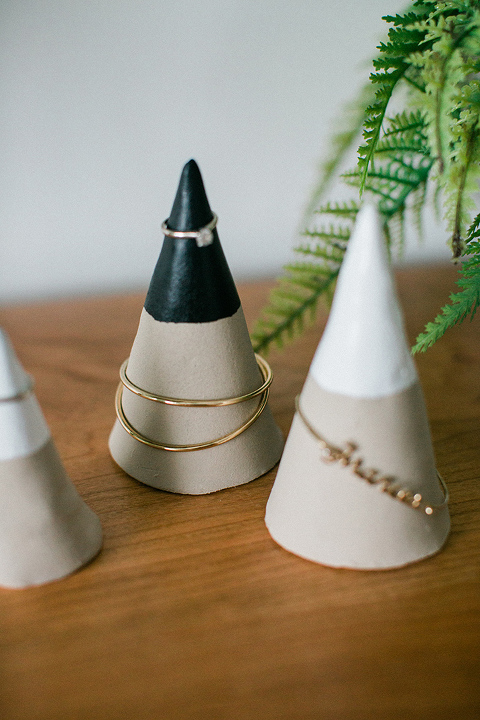 My obsession with clay apparently knows no bounds because I'm back with yet another new use for the stuff. Enter: my DIY Faux Concrete Jewelry Cones. This project was honestly born out of my mild hatred for concrete—I can't stand all the mixing, molding, and drying that's involved. So, instead, I broke out my supply of air dry clay (leftover from this project) to make the modern jewelry cones I had pictured in my mind.
Hop over to Hunker for the full tutorial, which also includes a printable template to make that telltale cone shape. I hadn't intended to include the template, just free-forming the cones on my own. But that first cone was tough to make, guys. Free-forming a symmetrical shape is pretty much impossible, so I jumped on Photoshop and created a quick template that I was able to print, cut out, and press over the flattened clay to then slice out. The template easily takes this project from a 1-hour-long ordeal to maybe 30 minutes.
See the process here and let me know in the comments which material you'd rather use for this project: air dry clay or real-deal concrete.