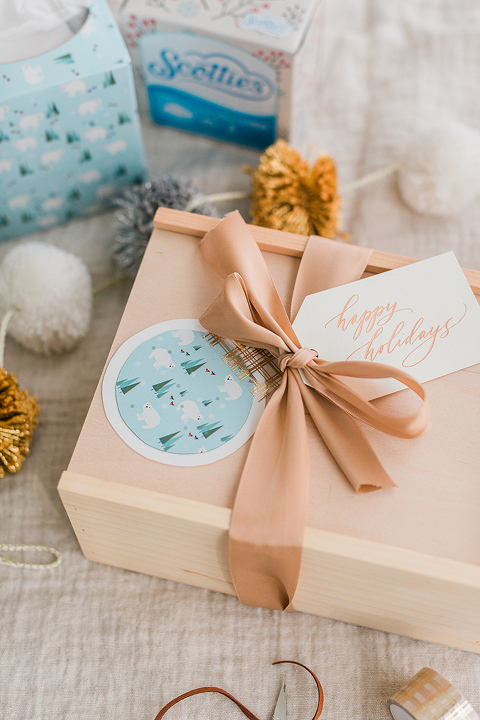 It's definitely not a secret that everything inside our house is pretty thought-out. I think I have my OCD tendencies to thank for it, but not a single stack of books, piece of art, or patterned throw pillow is placed in one of our rooms without meticulous pre-planning. The same philosophy even goes for things like tissue boxes! Tell me I'm not alone in this, guys.
At any rate, John knows that if he comes home from the grocery store with a generic looking tissue box, it will inevitably end up inside a cabinet because I just can't stand looking at it alongside our antiques and other décor. He's gotten really good at taking the time to find patterned tissue boxes that actually match our aesthetic because he knows it's the only way I'll leave them out in the open. One brand that consistently checks that box (pun unintended) is Scotties Facial Tissues, and today I'm excited to be teaming up with them for a Christmas craft inspired by their seasonal box designs.
As you know, I ended up with a pretty bad cold a couple of weeks ago around Thanksgiving, and inevitably went through several boxes of Scotties tissues in the process. Instead of throwing them away (the wintery designs are just too cute!), I decided to hold onto them and turn them into DIY Christmas gift tags. Scroll on for the tutorial and craft supply list—printable template included.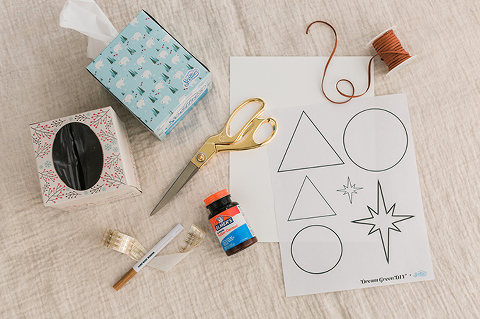 Here's What You'll Need:
1. Scotties Facial Tissue Boxes
3. Cardstock
4. Scissors
5. Pen or pencil
6. Rubber cement or tacky glue
7. Hole punch
8. Leather cording
9. Washi tape
10. Paint markers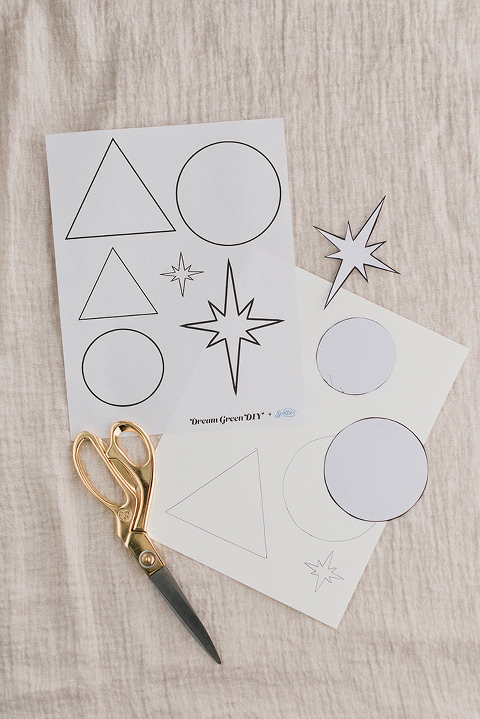 Step One
Download the printable tags template here, and print the page onto regular computer paper. Cut out each shape, and discard the trimmings. Lay the larger circle, larger triangle, and the smaller star shape on thick cardstock, and trace the designs onto the paper. Cut them out. Note that I actually used a cream-colored cardstock because I liked the subtle contrast between that color (versus pure white) and the holiday tissue box patterns I used.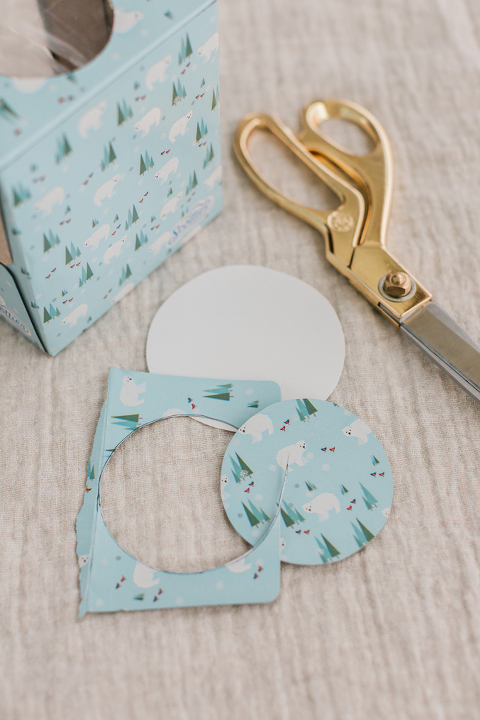 Step Two
Lay the remaining tag templates you first printed and cut out (the smaller circle, smaller triangle, and larger star) onto the sides of empty Scotties tissue boxes, and trace their shapes onto the cardboard using a pen or pencil. Cut the shapes out with scissors.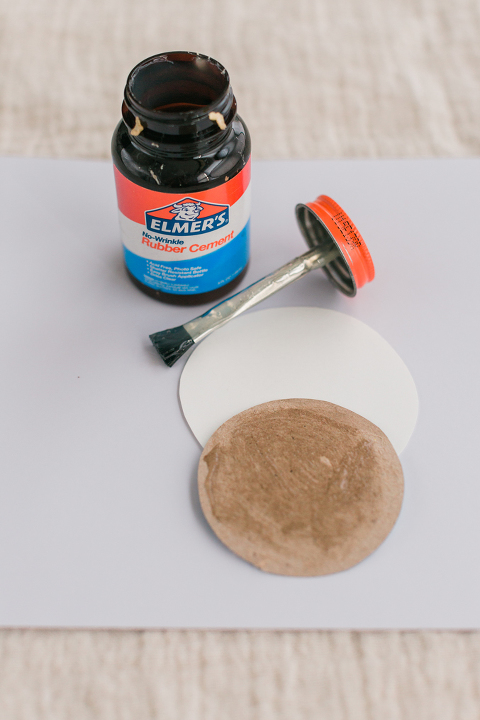 Step Three
Pair up the shapes, large with small, and glue them together using rubber cement. Allow the finished layered tags to dry fully for at least an hour (or more if you decide to use tacky glue) before handling or moving on to the next step.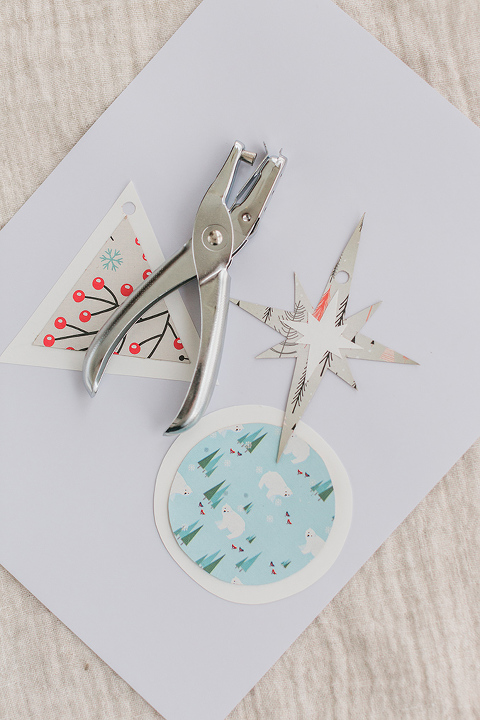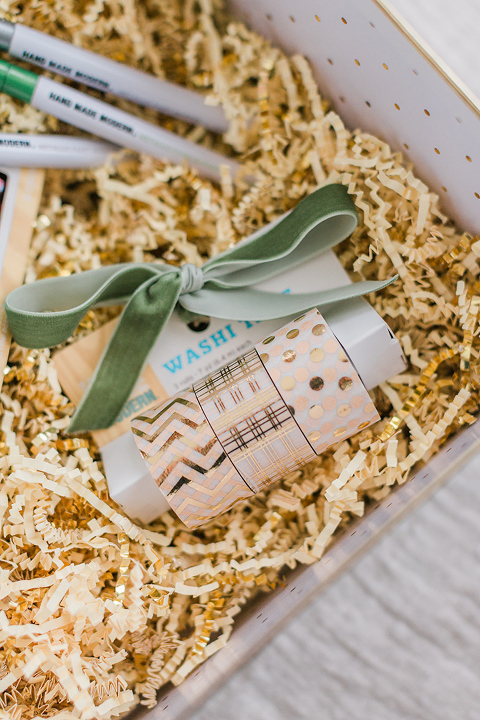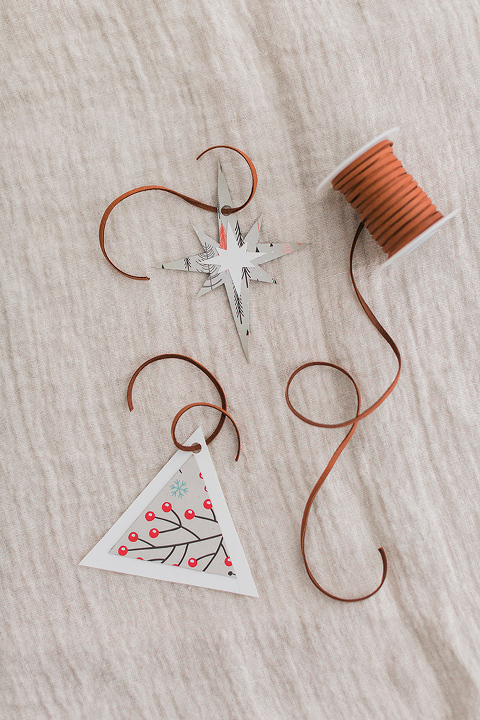 Step Four
Punch a hole through the top portion of any tags that you want to tie onto your gift boxes. For these, you'll loop through a piece of short leather cording or twine. On the other hand, you could leave the tags unpunched, and attach them to gift boxes using pieces of pretty patterned washi tape. You'll see it both ways in these demonstration photos.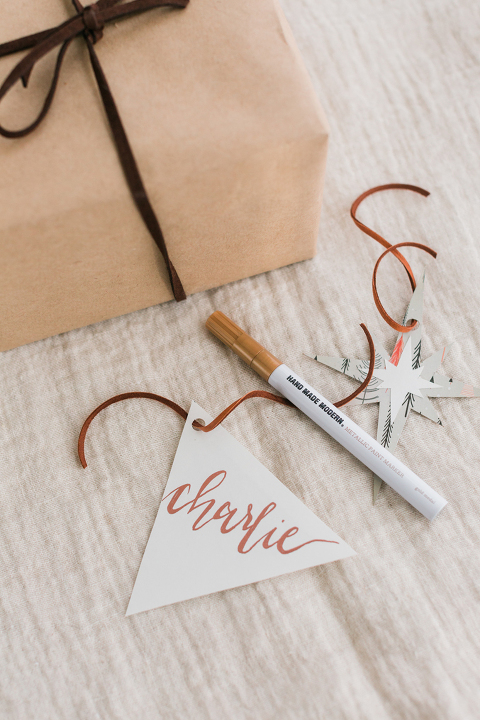 Step Five
Before attaching your finished tag to the gift box, though, make sure you write out the person's name on the blank side of the tag using a paint marker. I like to go the extra mile with calligraphy-inspired handwriting, but don't think—even for a second—that I know how to do that on my own. I just go on Pinterest, type out the person's name and add the word "calligraphy" on the end, then see if the name pops up in an image that I can copy. Easy as could be, but looks a lot fancier than my own everyday handwriting.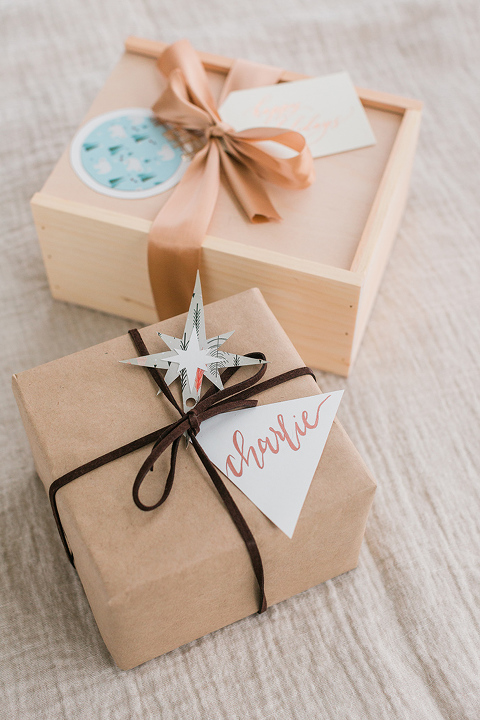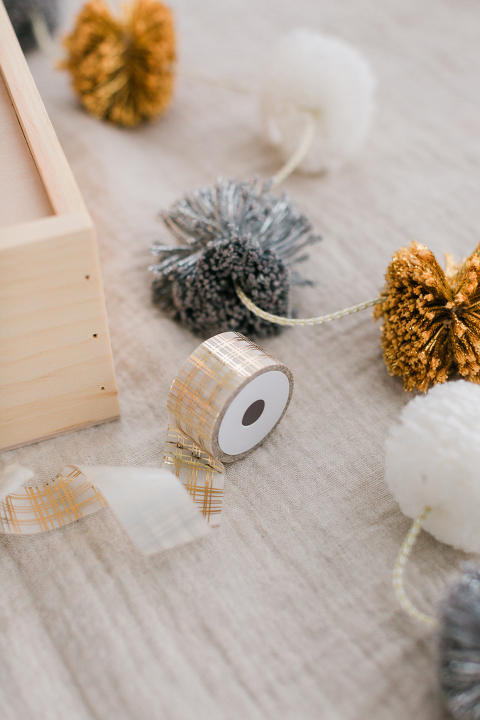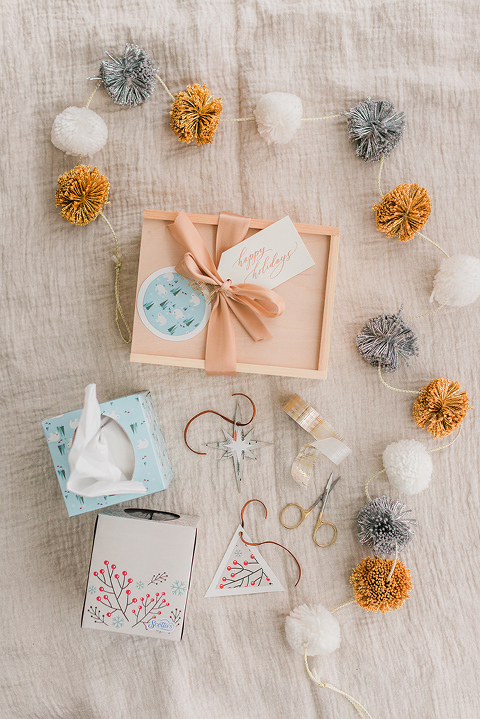 The holiday boxes from Scotties made this project so easy to pull off, and I love, love, love that it made good use of something we already had lying around the house. I'm all about reducing waste and saving a buck or two.
I also think this would be such a fun excuse to get friends together for a festive craft night. It doesn't have to be anything overly fancy or thought-out—just text a few best friends and invite them over for gift tag making, then get to crafting with Christmas music or a holiday movie on in the background. Which gift tag or box design is your favorite from the bunch?