*This post was sponsored by Tuesday Morning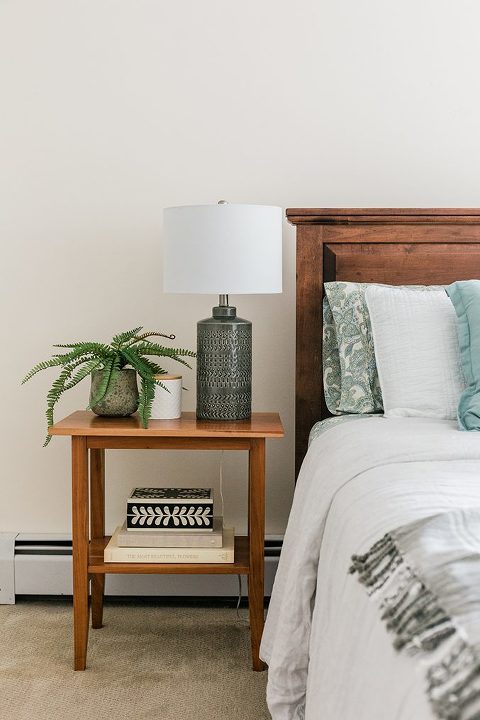 One of the best parts about buying a new house, at least in my opinion, is the fact that you have a whole new collection of rooms to design. Even if you're brand new to this blog, it's probably easy to pick up on the fact that I'm a bit fanatic when it comes to home décor and DIY projects in general, so the idea of a blank new house makes me giddy with excitement.
The good news this time around is that we're not actually moving—it's my parents who took that major project on. But that doesn't mean I haven't been invested in the whole process. We've really been planning the design of Mom and Dad's new home practically since the moment they put in an offer.
In order to get everyone pumped about the move (which was a bit of an emotional one since my parents were leaving their home of 20+ years), my sister and I teamed up to put together hypothetical mood boards for each room using a mixture of their existing furniture and a few new pieces, too. We're coming up on the three-weeks-later mark of their move, and because of all our pre-planning and scheming, the house is already starting to look like a lived-in home. That said, there's still realistically a long way to go.
So, the timing couldn't have been better when the team at Tuesday Morning reached out to see if I wanted to be part of their spring campaign, all about showing gratitude for the people in our lives through gifted room redesigns. The objective was to use my creativity and a few pieces from Tuesday Morning to makeover one space for a loved one, and I couldn't possibly think of a more deserving pair than my parents.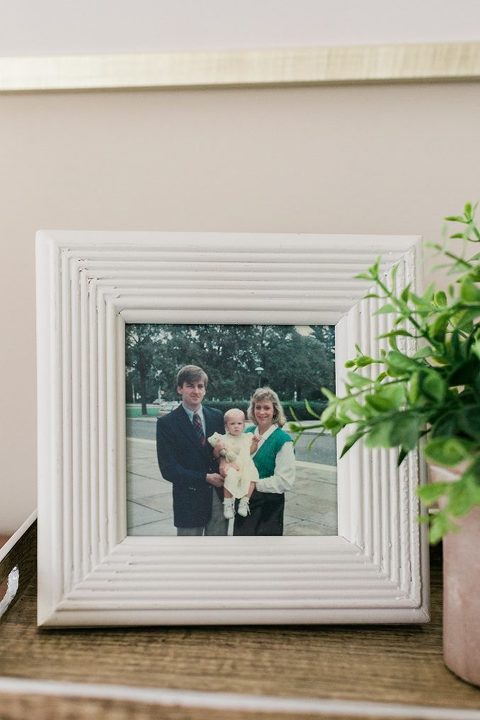 That's them pictured above with me (and Mr. Bear) as a kid back in the '80s. The thing you need to know about my parents is that they are just about completely selfless. They'd do absolutely anything in the world for me and my little sister—and now John, too—and they rarely think anything of themselves. The fact that they decided to buy a new house was a huge, huge deal, and I'm so proud of them for treating themselves to such a gorgeous home, not to mention a new life in a new town to boot.
Another thing they rarely, if ever, do is splurge on new décor for their rooms. They treat their items with the utmost care, so nothing ever looks old, but they definitely "make do" with decorative pieces until they pretty much fall apart. New home goods are a luxury to them, so I thought this was my perfect chance to spoil them with the best of the best in their new master bedroom retreat. I wanted to prove to them that a thoughtfully designed space filled with pretty things really is worth treating yourself to from time to time.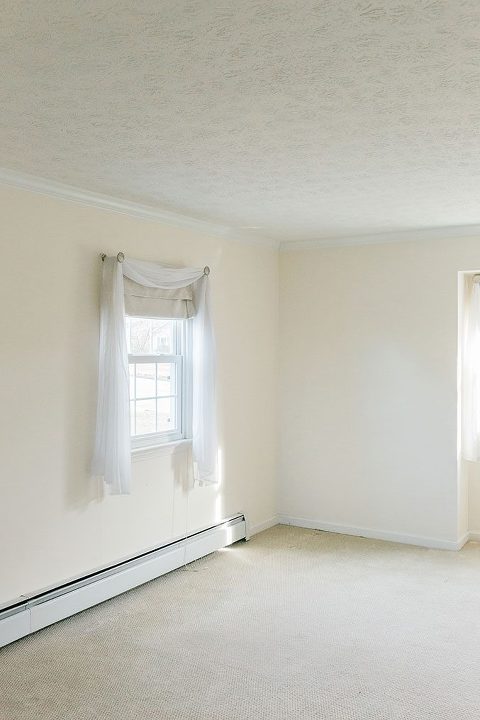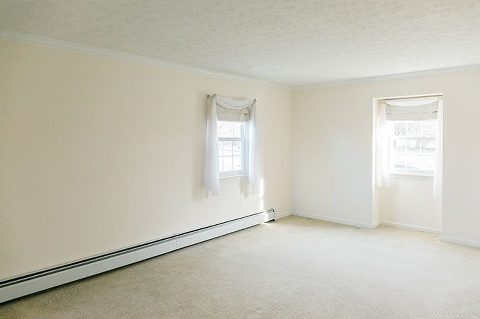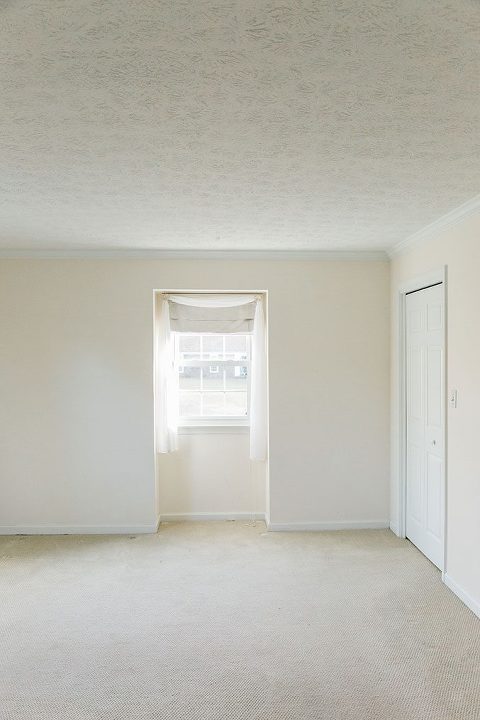 That's their empty master bedroom just before move-in. The existing carpet was in great shape and the wall color was nice and neutral, so we didn't have to change that. We didn't even have to change the drapes—we just pulled down the sheers and left the roman blinds as is. All the room really needed was a few pops of color, lots of texture (think: wood furniture, textiles, greenery), and good lighting to bring the space to life.
The first thing I did was instruct Mom to put together a secret Pinterest board filled with photos of master retreats that she felt drawn to. After scrolling through the photos she curated, I could tell that soft, calming blues and greens were top priority, as were classic patterns done in modern ways. After that, I jotted down a few priorities for our shopping trip to Tuesday Morning—things like matching table lamps with sleek drum shades, pretty boxes for storing things, and teal throw pillows. Then we were "off to the races," so to speak.
We spent just under an hour in the store that afternoon, and had everything unpacked and set up in my parents' new master bedroom in about the same amount of time. This entire makeover took just one afternoon—no joke! Scroll on for the photo tour, plus I'm sharing a few of my favorite quick décor tips when it comes to bedroom styling.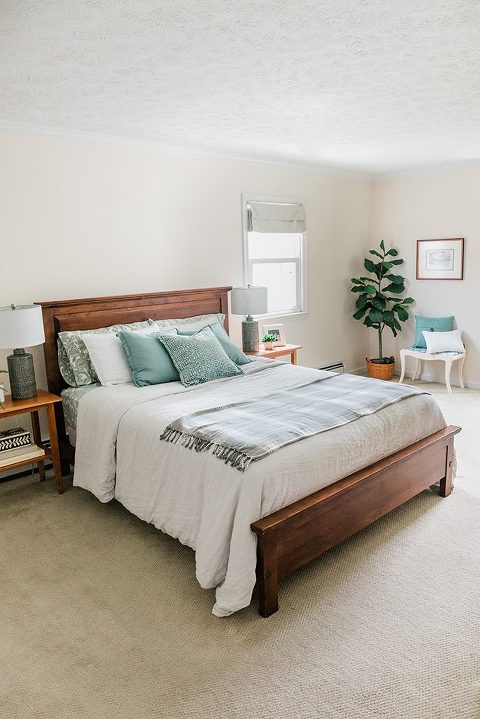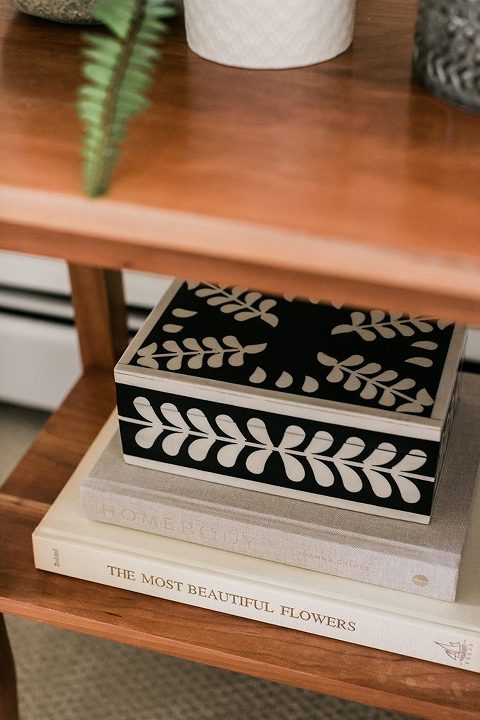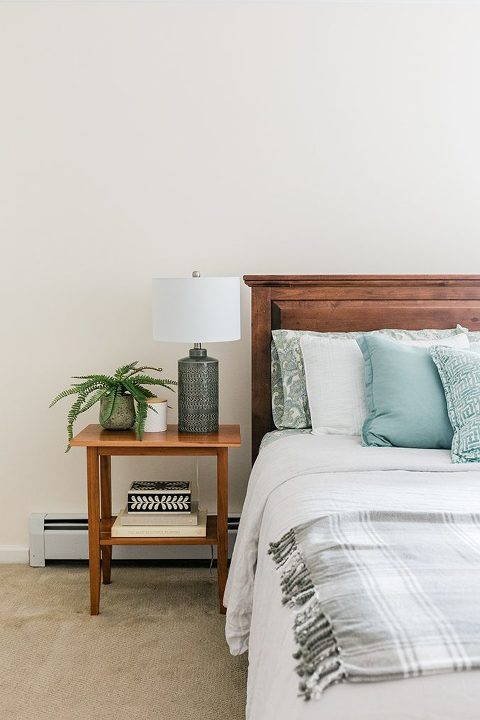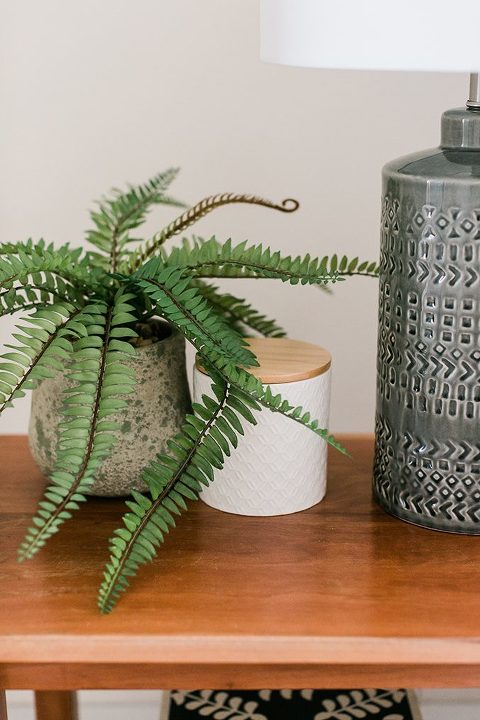 You may have caught a few of the other room makeovers I've done in our own home in collaboration with Tuesday Morning (like our holiday-ready dining room and kitchen), so you've heard me go on and on about how the store simplifies the whole process of a single-day room revamp. But it bears repeating. Like I mentioned above, the key is to take stock of what you really need, make a list, and then hit the store with a plan in mind. Then you're able to come home and sprinkle the items throughout your space for instant effect.
Probably my favorite thing about shopping at Tuesday Morning is the fact that everything is so unique. When you buy a lamp or pillow or table from the store, chances are good that none of your friends will have the same thing because each store is filled with small shipments of select name brand goodies.
Take my parents' bed, for example. We flanked either side of their existing wooden bed frame with two matching modern lamps that really play up a contemporary edge in their largely traditional space. Mom and I took both lamps and cleared out their stock, which meant that this look is almost one-of-a-kind to their home. That's how exclusive the selection is! Once it's gone, it's gone, and the final look is all yours so it feels extra special. Same thing with the matching blue pillows, the black and white patterned box on the nightstand (my sneaky way of hiding away Mom's hand lotions), and even the faux fern, which just happened to have the perfect shade of green on its pot.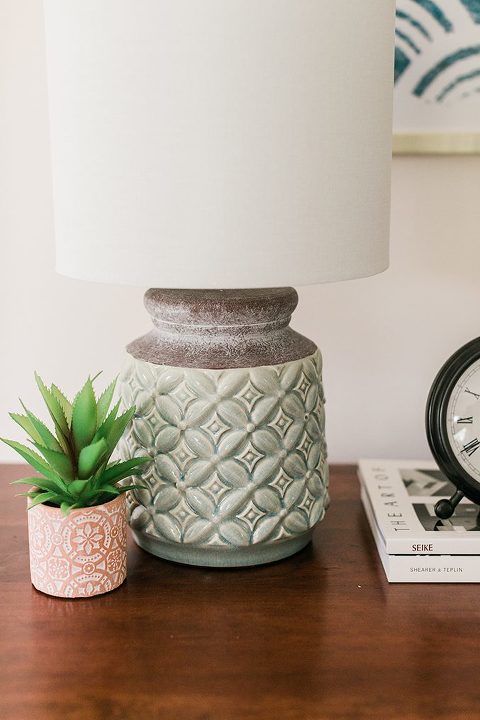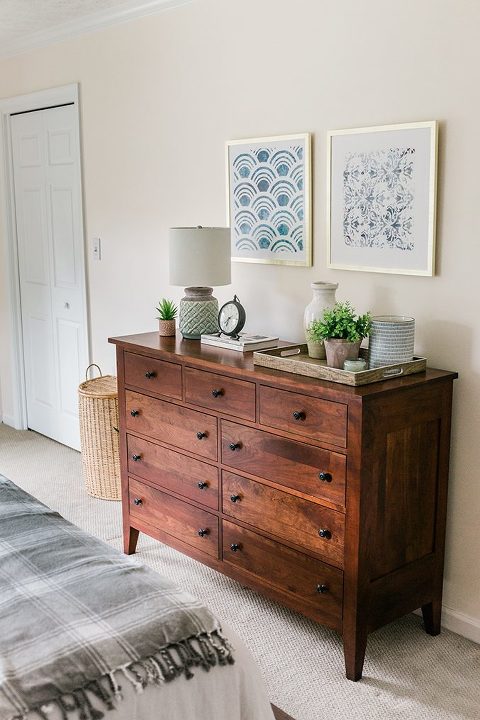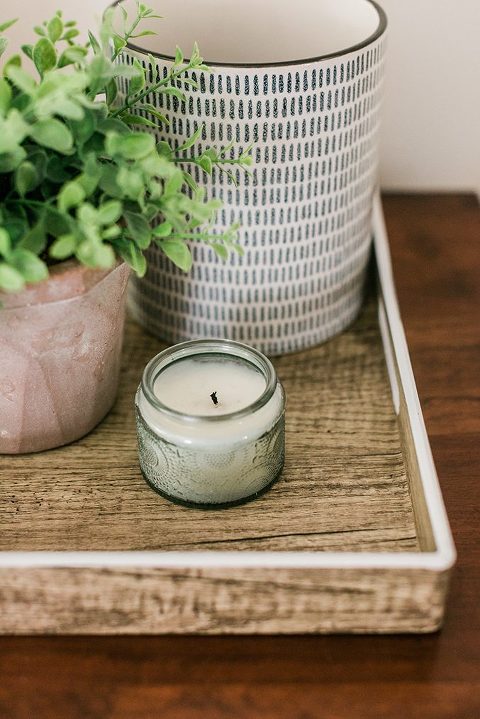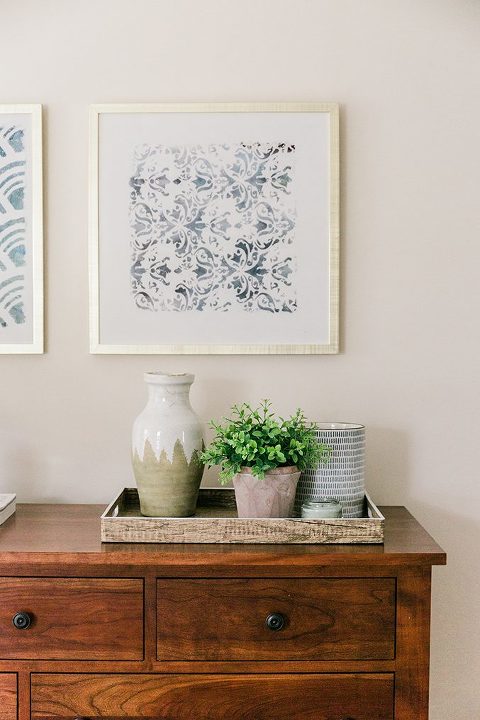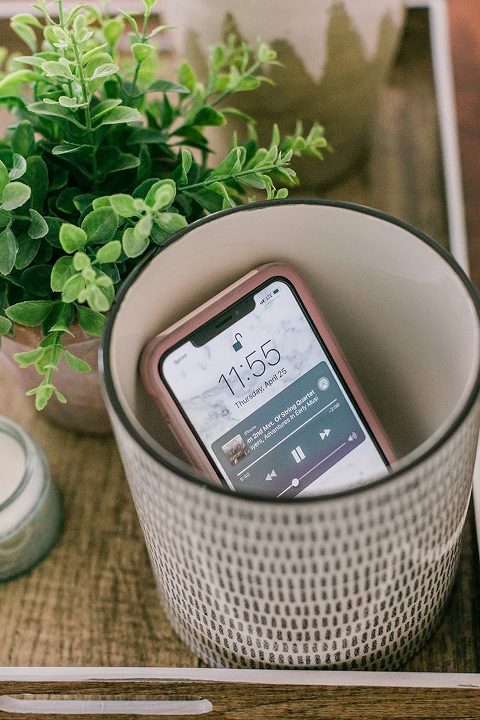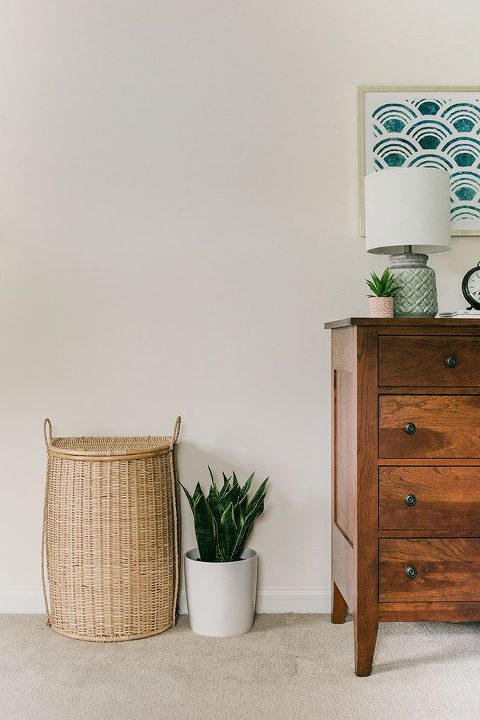 Now, turning around to the dresser opposite the bed, I tried to carry the soothing blue and green palette through by incorporating a different style table lamp (in the perfect spa-like mint color), more faux greenery, and a sweet-smelling blue candle, too. The modern abstract art was a bit of a design stretch for my mom, but as soon as she saw it in place along with the rest of the accessories we chose together in the store, she believed me that it was the perfect fit for their new bedroom retreat.
Did you see that random photo I included above of my phone in a ceramic tabletop jar? Well, there's a purpose to it! At the last minute, I decided to add that jar to our cart, not only because the modern dashed design on the side fit our modern-meets-traditional design, but also because I knew my parents could use it as a makeshift speaker for playing music. They can slip their phones down inside the open container to instantly amplify the sound, no fancy equipment needed! The beautiful jar looks pretty all on its own in a tray on their dresser, but it's also the perfect hidden "sound system" when they're whiling away the afternoon changing out bed linens or folding clean laundry.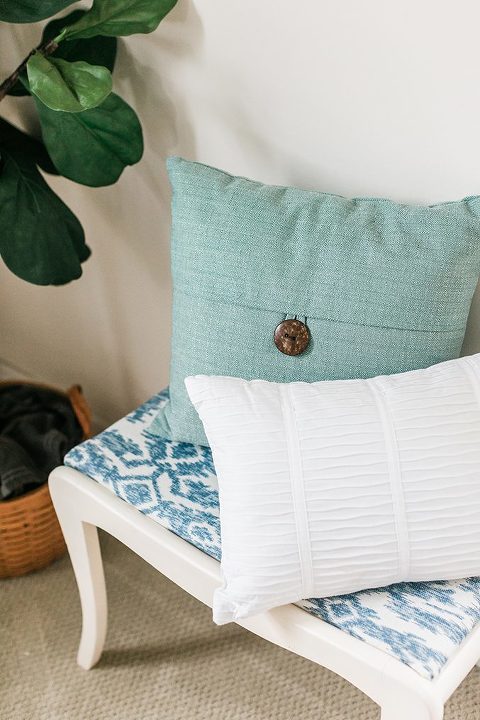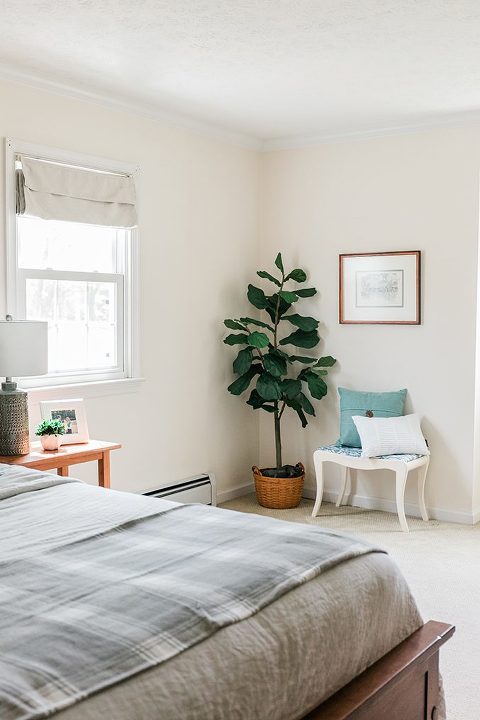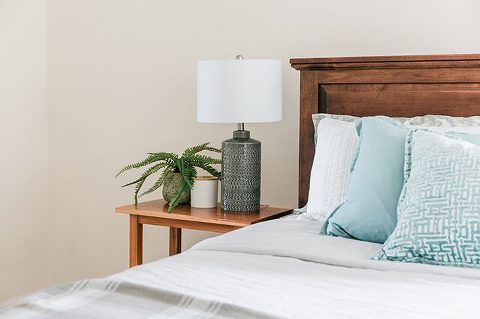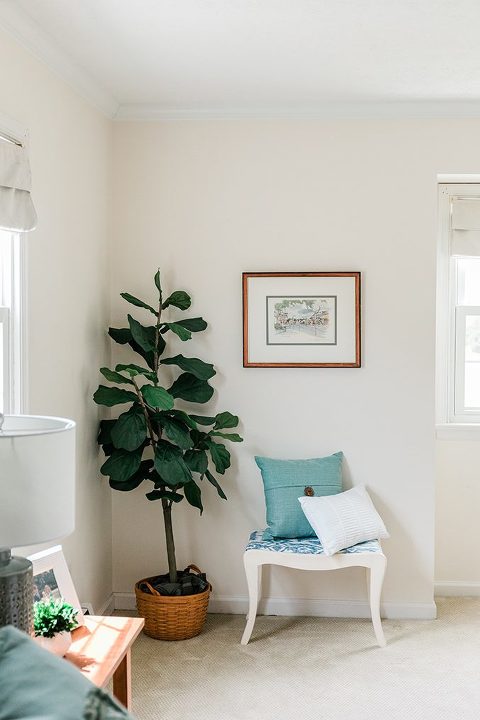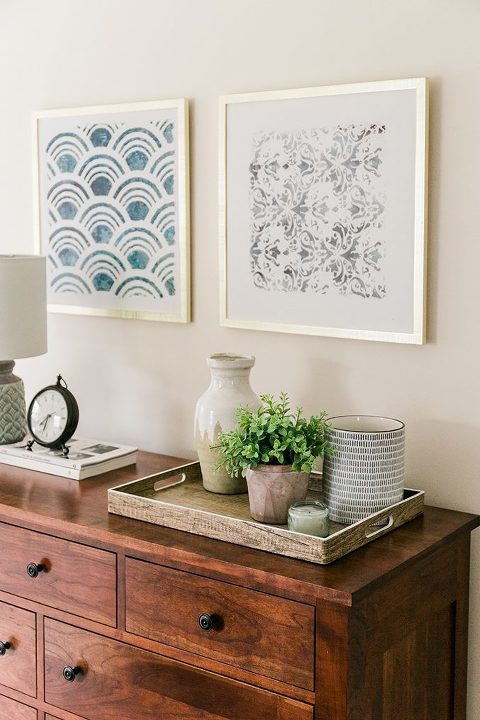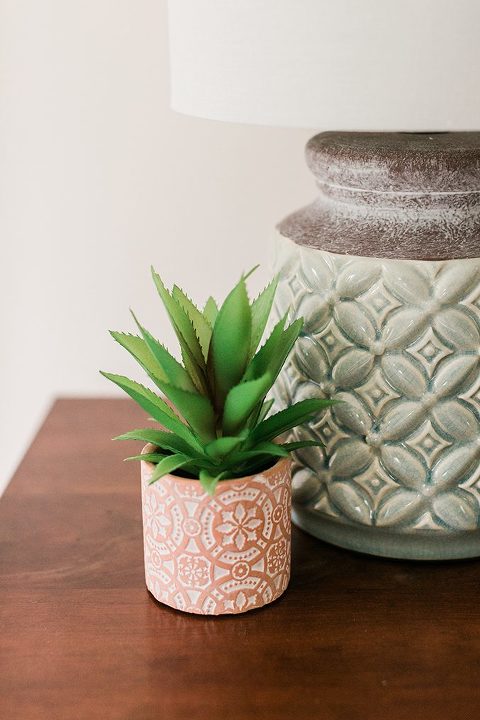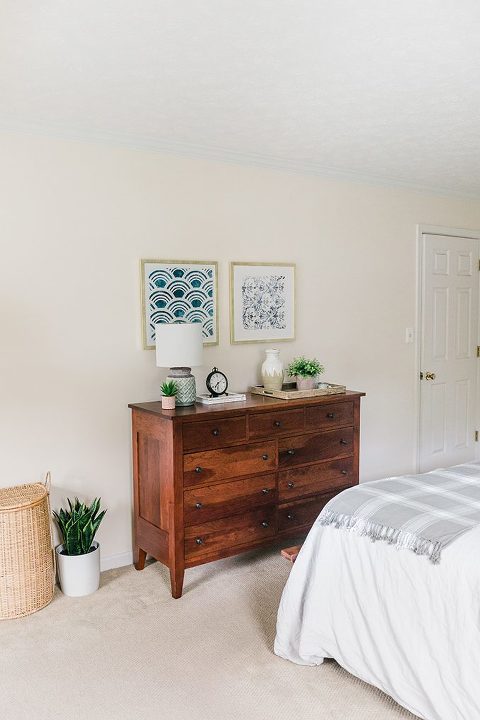 I haven't even talked price point yet, but rest assured that you can makeover your own space on even the tightest of budgets. I'm sure you've seen décor shows who talk about spending thousands to makeover a room like this (from nothing to "done"), but that's not exactly realistic—at least not for our family. We managed to pull the entire space together using my parents' existing furniture and $323 worth of name brand Tuesday Morning finds. Trust me when I say that you guys can pull this off in your own space on just about any budget.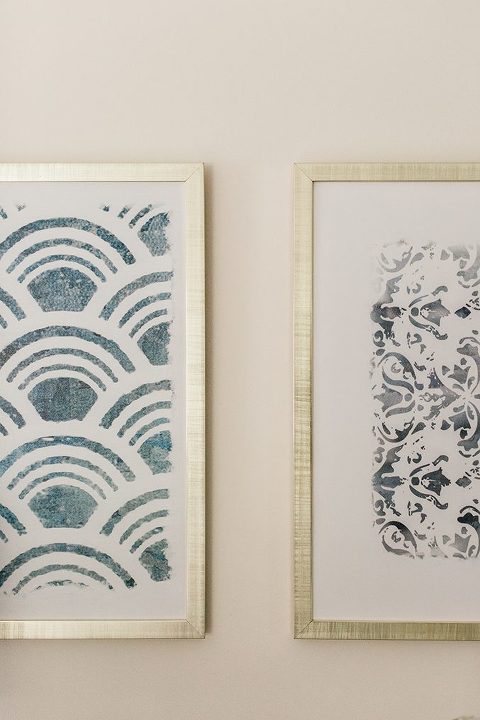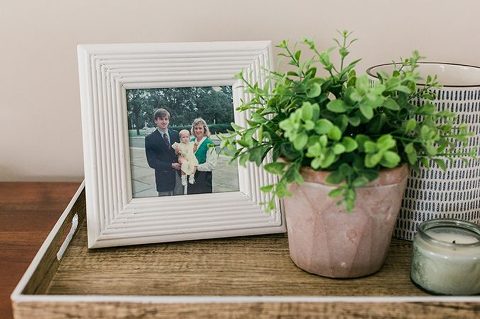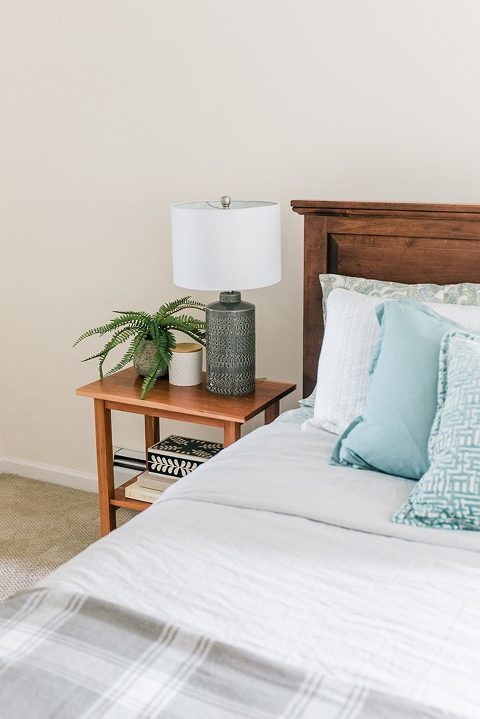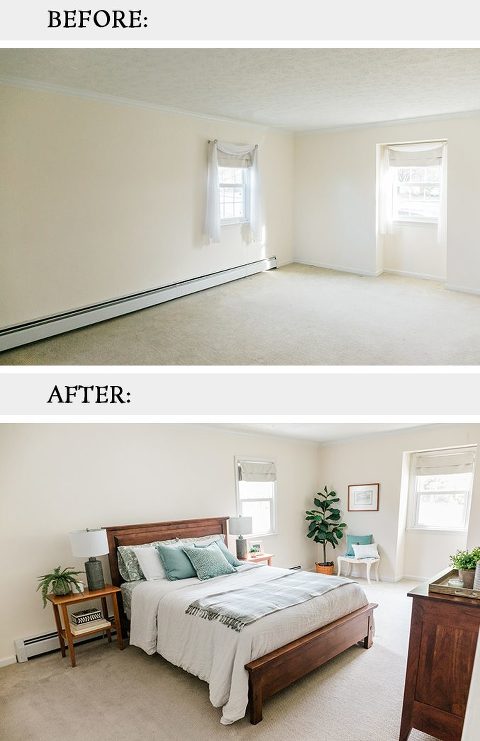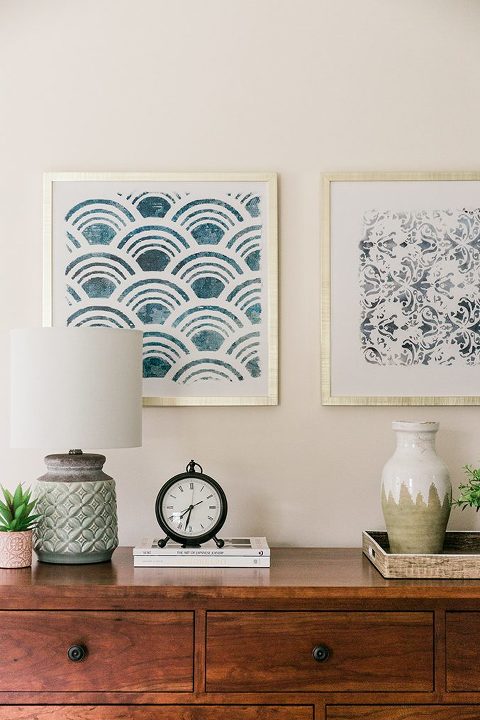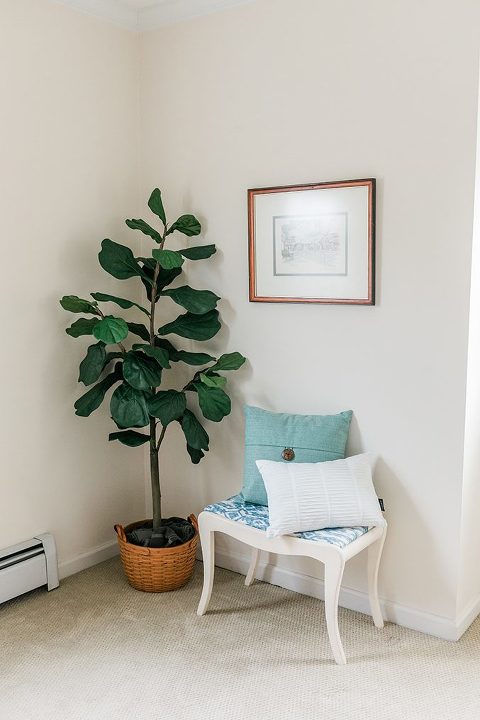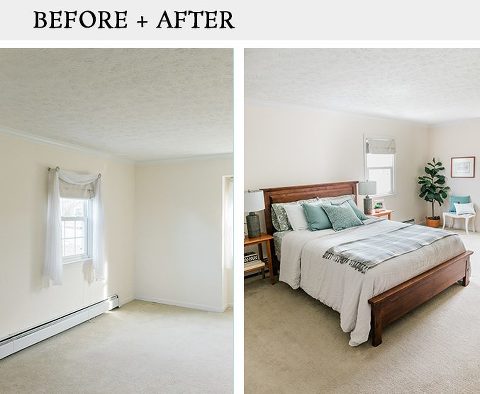 So, what do you guys think? Tell me what your favorite part is in the comments below, and maybe even mention to whom you'd gift a room redesign. I think it's so much fun to combine design forces with a friend or family member, because you almost always come away feeling inspired. After finishing and revealing the made-over space to my parents, I went right home to rearrange and tweak our own master bedroom using some of the tricks and ideas I picked up throughout the process of working with my mom on the project.
Maybe this weekend is the perfect time to visit your local Tuesday Morning location to put your spring décor ideas to the test, or offer to help makeover a forgotten space for a loved one! There's no telling what kind of inspiration you might walk away with.