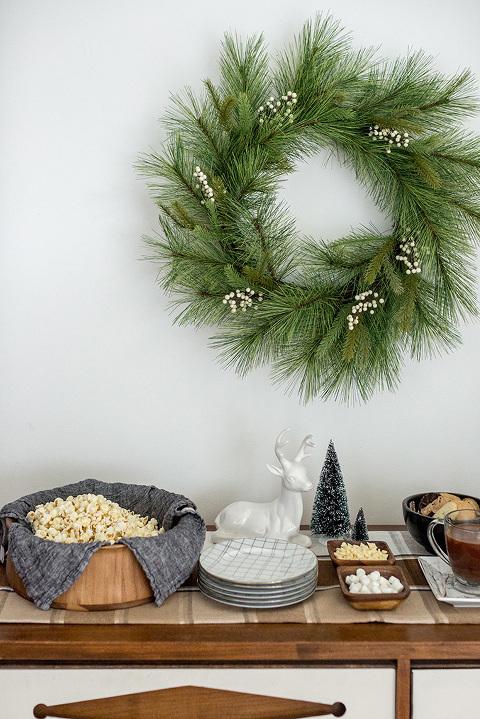 Entertaining is something I love in theory, but I honestly don't do it all that often. I have lots of ideas, and I love perusing other blogs and Pinterest for party ideas, but I personally tend to get really stressed out by the idea of hosting a large gathering.
This past year, though, John and I have worked hard to push ourselves beyond that anxiety, and we've successfully had our families up to the house for a few small gatherings (like this one). By keeping our guest list to family, it takes some of the pressure off—after all, we know our parents and sisters won't judge us for having a home filled with half-finished projects!
The holidays, in particular, always provide lots of motivation to put my hostessing cap on, and this year I've decided that the perfect no-fuss, low-stress family gathering is one centered on a simple DIY Christmas hot chocolate bar. I've teamed up with the folks at Tuesday Morning to build the perfect holiday buffet, and I'm sharing all of the details (including a must-grab shopping list) below.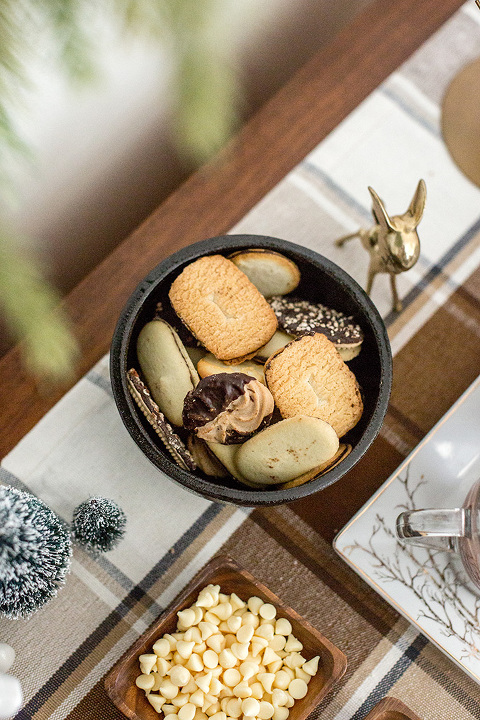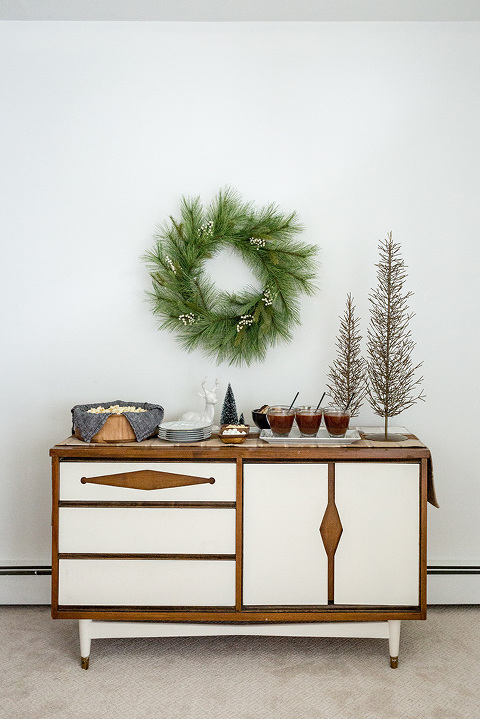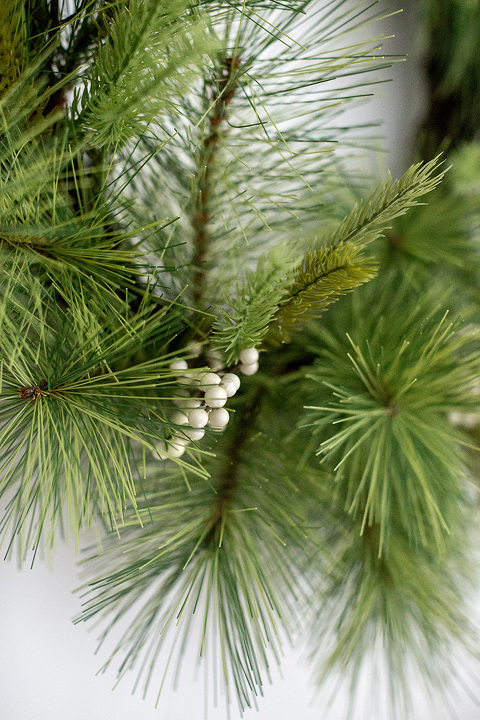 The first thing you'll need (of course!) is a buffet. The china hutch in our dining room actually transforms into a buffet by clearing and lifting off the top shelf portion, so that's exactly what we did, but any buffet or console table will do.
If you don't have a buffet, though, it's totally fine to clear off your main dining room table to use as a place to set your food and serving dishes. We did this for my dad's birthday party since we had extended family joining us for that gathering, and it worked out really well. We all ate comfortably in easy chairs in the living room.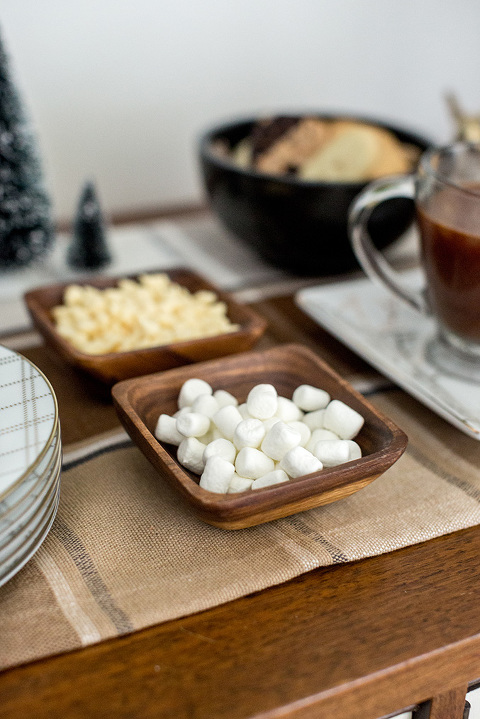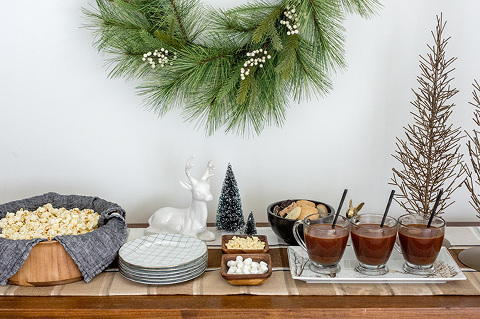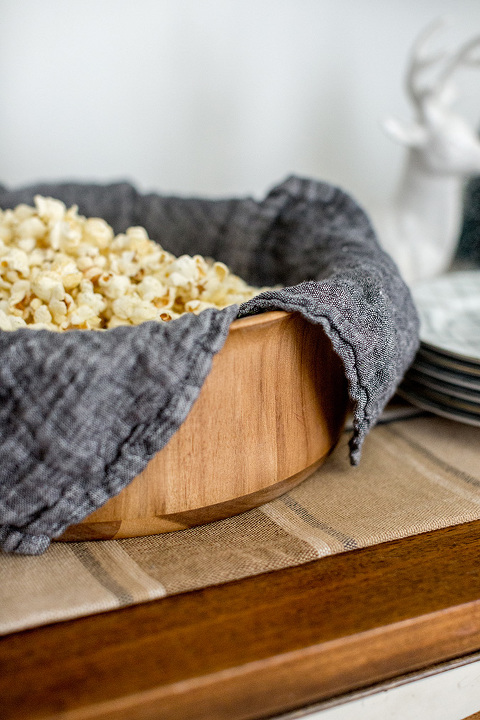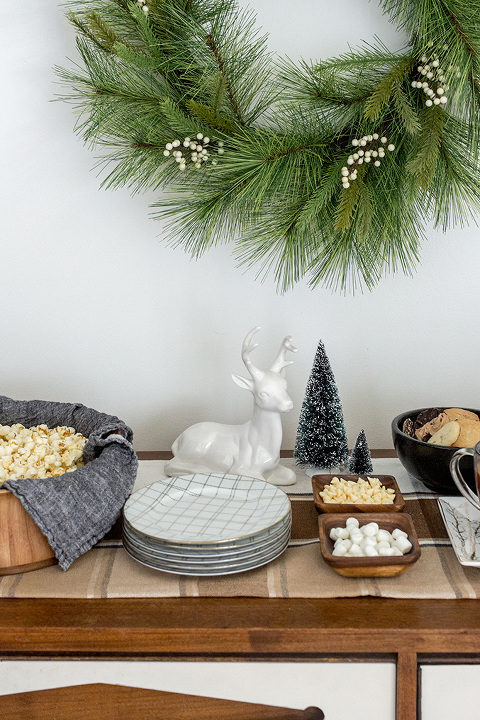 Must-Grab Accessories:
Runner or placemats
Linen or paper napkins
Faux evergreen wreath
Large serving bowl
Small serving bowl
Stack of dessert plates
Tiny bowls for toppings
Festive tray
Mugs
Spoons
Holiday decorations (ceramic reindeer, bottle brush trees, etc.)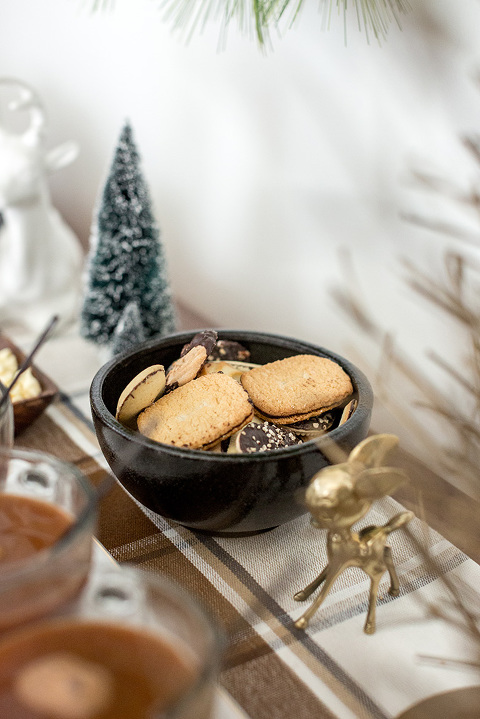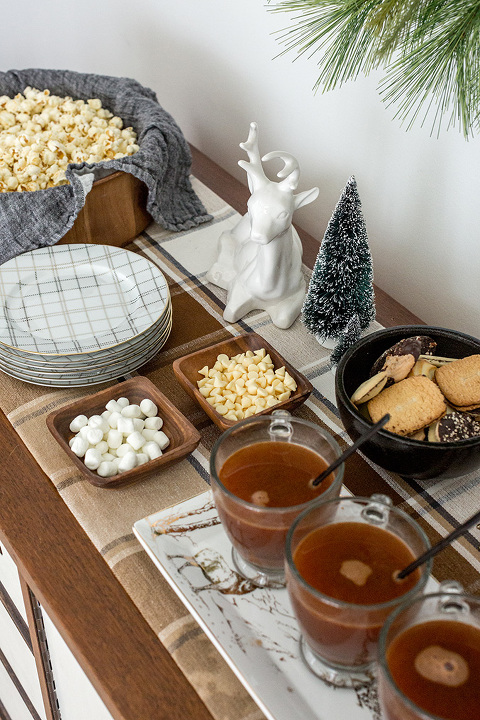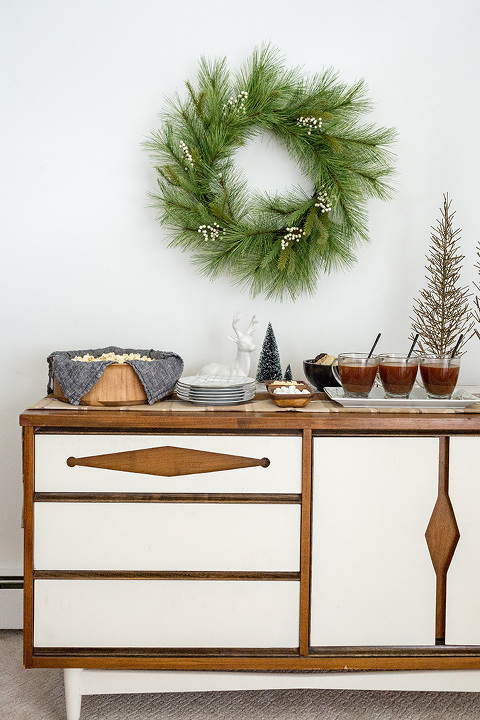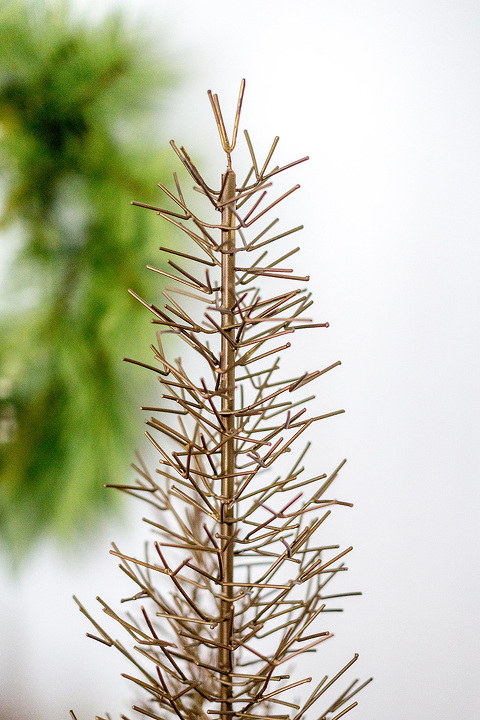 I took my sister along with me to our local Tuesday Morning (find your own store here) to gather supplies for our little holiday party, and it was an absolute blast. We filled our cart to overflowing with all sorts of things—from pillows (our living room reveal is coming on Friday, so stay tuned!) and plates, to Christmas-themed accents and serving dishes, too. We were able to make our budget go really far, and I love that this set of pieces can be used year after year.
I'm really trying to be extra intentional this year with the pieces I buy for our house. I want to buy things that I know we'll love year after year, so I wandered the store with that in mind. Every time I picked up an item, I asked myself, "What are a couple of ways I can put this to use?" If I could only come up with one cool way to style the piece, I put it back on the shelf.
I used to go out and buy all sorts of really specific items for a particular party or decorating idea, but I've come to realize that my tastes change far too often to shop that way. Instead, I try to buy neutral pieces that work for parties and everyday occasions, for winter and fall, too. You know how a lot of people are into capsule wardrobes? Well, I'm into capsule decor! It's the same idea of purchasing a few key pieces that work for all sorts of occasions and seasons.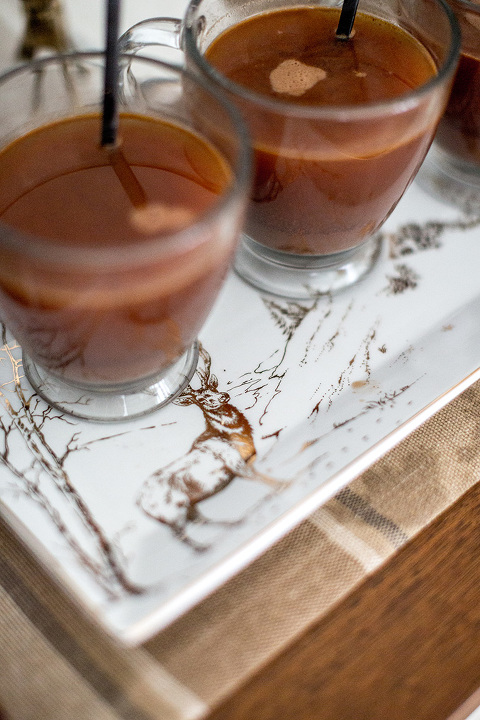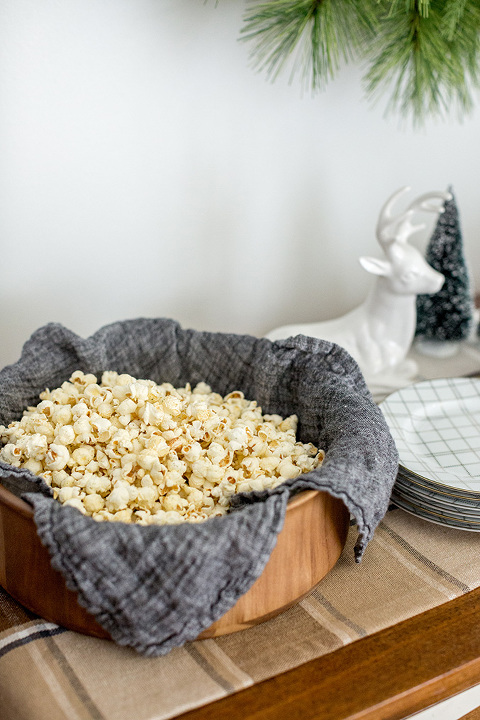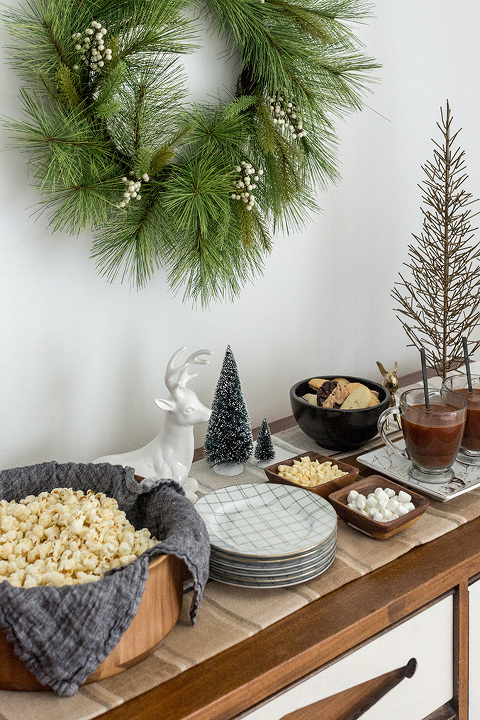 Must-Grab Food:
Pre-popped seasoned popcorn
Christmas sugar cookies
Hot chocolate packets
Mini marshmallows
Chocolate chips
BONUS: Whipped cream at-the-ready in the fridge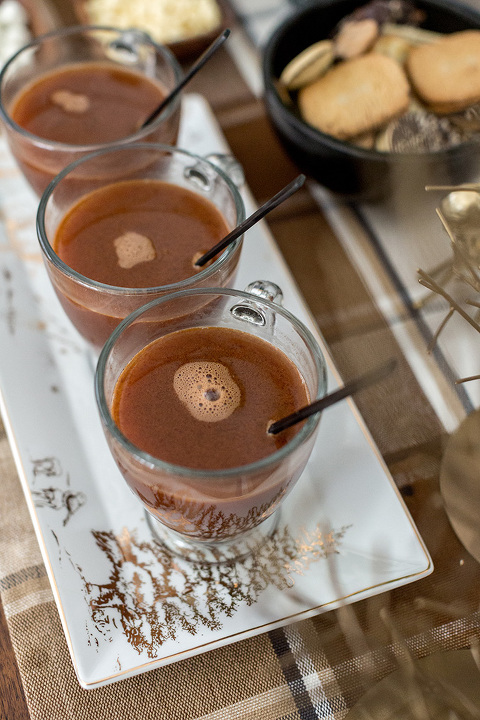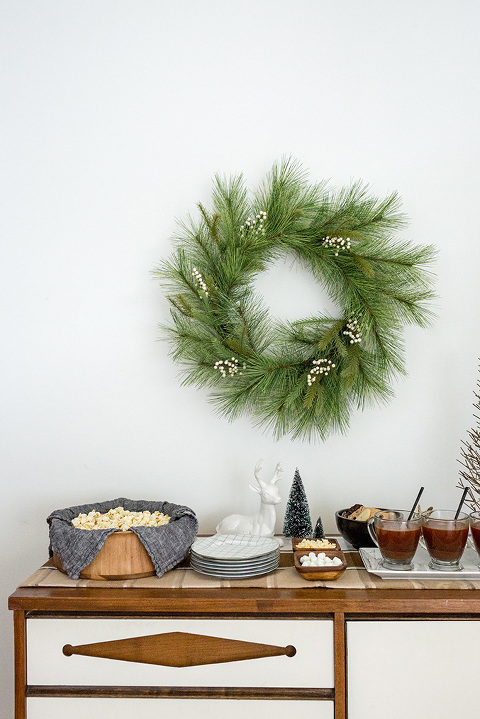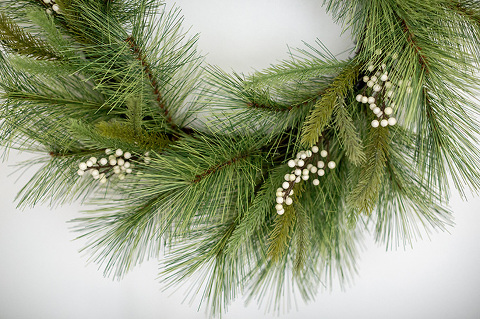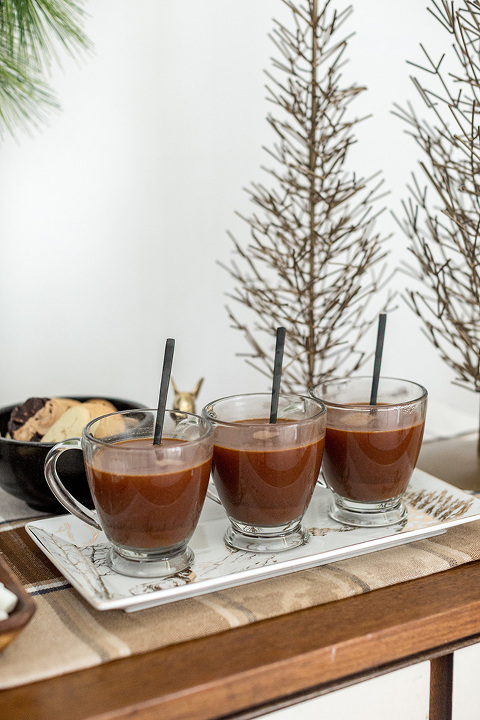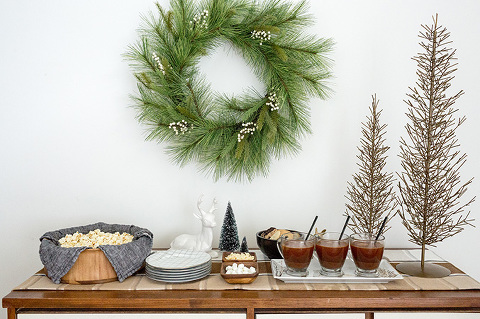 Once I had everything home, I first laid my runner down (an earth-tone beauty that will work any day of the year!), and then placed each of my serving dishes down on top of that. I rearranged until they felt right, and then I filled in the blank spots with Christmas-themed pieces—things like a pair of metallic gold Christmas trees and a few vintage accents that I already had in our holiday stash. As for art, a faux evergreen wreath (you'll find similar ones at Tuesday Morning!) was all I needed to get the festive point across.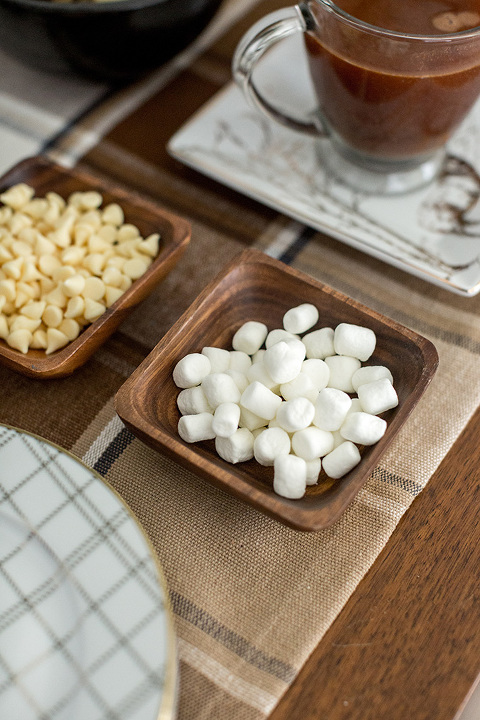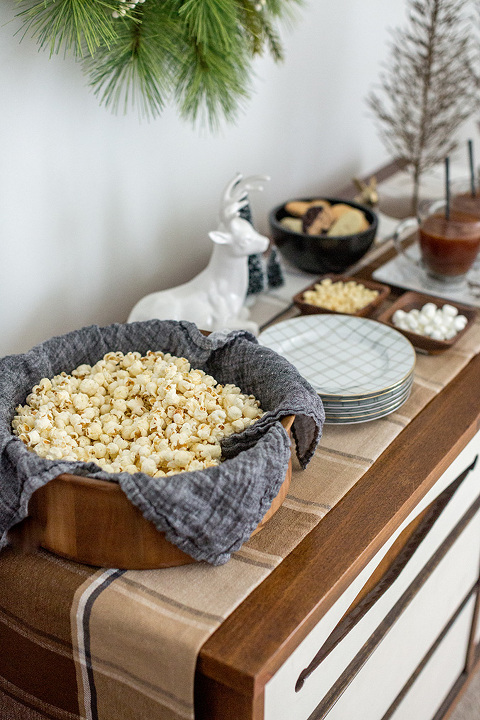 In the end, this Christmas buffet took maybe 30 minutes to set up, and since I bought mostly pre-made food from the grocery store, it was even less time-intensive. I hope the styling accents and food shopping lists I put together help get you excited to throw your own hot chocolate party this Christmas.
You can click here to learn more about Tuesday Morning, and to find a store location near you to explore. Keep an eye out on Friday for the reveal of our decked-out holiday living room with even more from our shopping day, as well as lots of decorating advice, too.