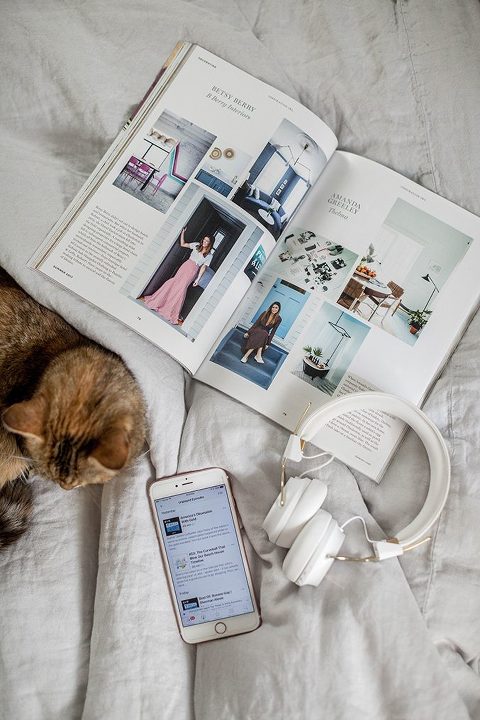 Happy Friday! It feels great to finally get back to these weekend link roundups after my little hiatus as I focused on One Room Challenge. I've been stock-piling cool stories, articles, and items that caught my eye over the past six weeks, so it will be fun to share those with you throughout the month ahead.
This week, in general, has been a race to the finish line as I work on fulfilling a few big deadlines. I actually managed to squeeze in another last-minute winter collaboration that, if all goes to plan, should be ready to reveal in December. Fingers crossed that there aren't any unexpected delays! At this point, with less than 50 days left in the year, I don't have much wiggle room for anything unplanned. It'll be interesting to see how the holiday season unfolds since unexpected changes are all but guaranteed this time of year, right?!
At any rate, keep scrolling for a list of the things that I've been meaning to tell you about since October! We're talking podcasts, the cat treats that our felines are going crazy for, and the new CULTIVER accents we just added to our master bedroom.
Weekend Inspiration: No. 77
1. Have you started Christmas decorating yet? Good Housekeeping was kind enough to include our holiday living room in their roundup of Christmas décor ideas to try.
2. A second online story featuring our home went live while I was out working on One Room Challenge, this time by Domino. They shared our looks-like-wood faux paneling paint project, which is still one of my favorite DIYs to date. See the story on Domino here and don't miss out on all the other cool shiplap-inspired projects they included in their roundup!
3. Stop the presses because A Beautiful Mess just launched their very own podcast! Elsie and Emma are still building up their episode list, but the first few are already new favorites of mine. More info this way.
4. I tend to get all (and I mean all!) of my Christmas shopping done in November, so I've been giving my credit card a major workout filling our gifting closet with boxes, bags, and shipping containers filled with secret goodies for friends and family. Even the cats are getting in on my shopping extravaganza—I bought them another pack of these catnip toys to go in their stockings.
5. I haven't had the time (or budget) to go thrifting lately, but I'm hoping to get some free time to do exactly that over my holiday break. I think it's time for another mid-century furniture piece makeover, don't you?! Speaking of, Apartment Therapy gave me the chance to relive my DIY retro painted stencil dresser all over again in a new interview this way.
6. One of my favorite changes to make as each season shifts into the next is bedding. We just got a few new accents in from CULTIVER that I can't wait to show you, including this linen bedcover, square cushion cover, and a new striped linen lumbar pillow cover, too.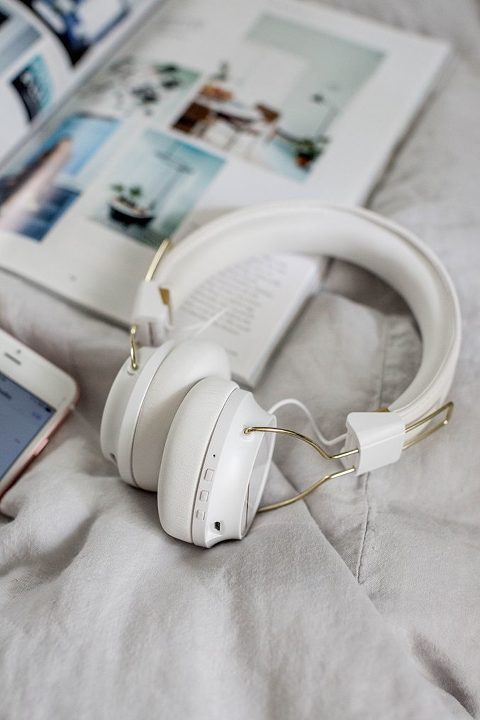 *I earn a small percentage from purchases made using the affiliate links above. Affiliate links are not sponsored. Rest assured that I never recommend products we wouldn't use or don't already love ourselves.