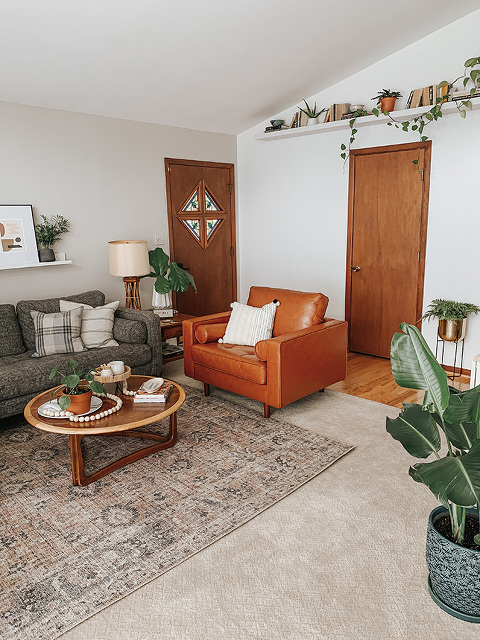 *This post features gifted product from InMod. All opinions in this review are entirely my own.
Remember the other day when I shared some of my personal advice for how to shop confidently for furniture through the Internet, sight unseen? Well, today I'm back to share my most recent experience ordering furniture online.
I know it can feel intimidating, but like I said last week, there are so many ways to overcome that fear, and I think the biggest, most valuable one is reading reviews. So that's why I'm dedicating an entire day to my full review of our new Ashton Leather Armchair from InMod. It's all in the hopes that our experience can help someone out there know with assurance whether or not this particular chair is right for them!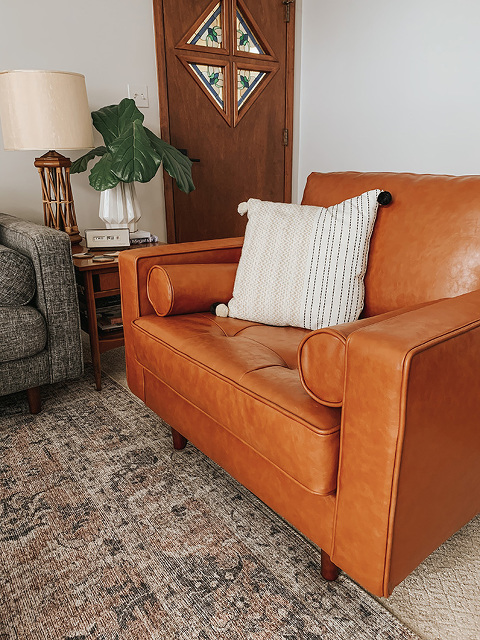 I'll go ahead and say this up front: I am so impressed with this chair! From start to finish, it has been wonderful—even delivery went through without a single complaint. I've ordered numerous pieces of furniture and large rugs online over the years, and I can say with confidence that this was the easiest (contactless!) home delivery process I've ever had the pleasure of experiencing.
By coincidence, I happened to be away from the house when the chair was delivered and I missed a call from the driver letting me know that he was at our house. I called him back as soon as I was able to, and he told me that he had left the chair safely tucked away under our covered carport. What a huge relief to know that I wasn't going to have to reschedule the delivery!
I also really appreciate that I didn't have to call some major shipping company, only to end up dealing with a robot and automated menu system to figure out where my item was. I was given the driver's real-life direct phone number, so communication was a breeze.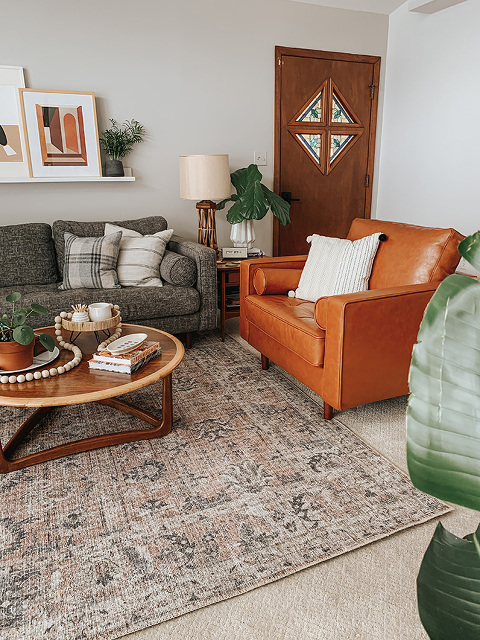 We were off to a great start right off the bat thanks to that smooth delivery. When I finally got home, I found the chair very nicely packaged, but not so much so that it was a hassle to break into. My mom happened to be with me that afternoon, so she helped, and the two of us had the chair unwrapped and put in place fully assembled in less than 20 minutes.
Now, as to comfort, I would say that the tufted upholstery of the seat is nice and tailored, but still very comfortable to sit on. I can even comfortably sit sideways in it to watch TV on the adjacent side of the room, which is something John and I were really hoping for with this chair.
It's a little on the firmer side as cushions go, but in the "just right" sense—it's not at all "brick-like." I can also imagine it getting softer over time with more use. It's a larger scale chair, but I expected that to some degree since I followed my own advice and had measured out the area on the floor before we placed the order. This oversized chair commands a lot of (welcome!) attention in our space.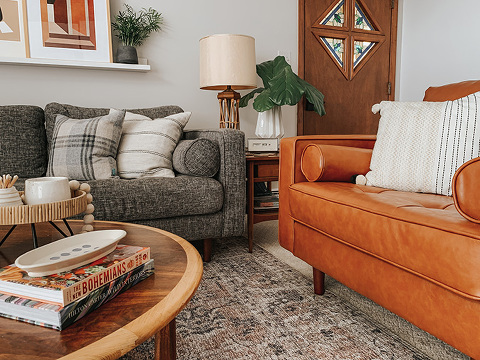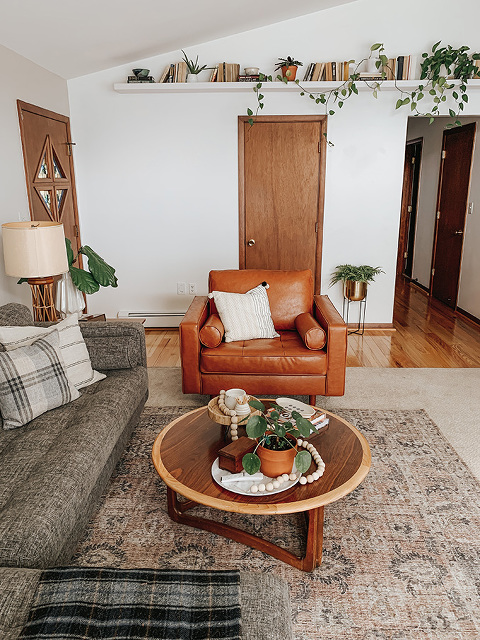 Bottom line: I can safely say that this chair will be with us for years and years—and that's saying something since I tend to change my mind weekly about room décor. I imagine that this chair will work in any room of our house, so I can move it around to my heart's content, and it's such a great value for the price. 
Speaking of, the team at InMod gave me a discount code to share with you if you'd like to try the Ashton Leather Armchair (or any other item) out for yourself! Use "DreamGreen10" at checkout now through the end of October to get 10% off. What kind of furniture item are you in the market for right now?