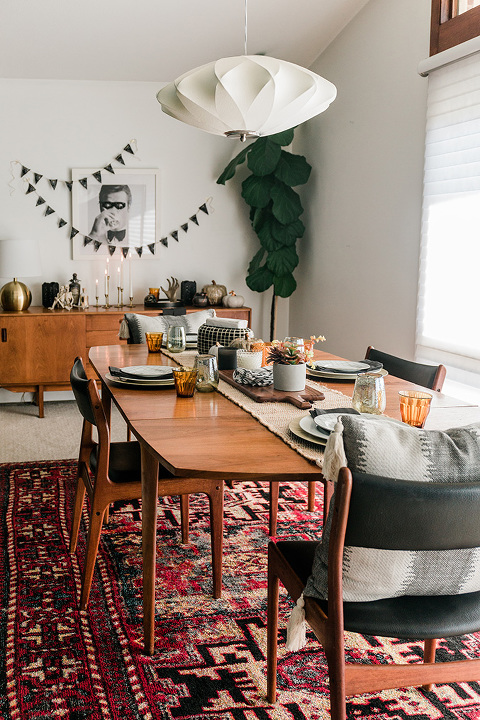 Apologies in advance for even typing this overused phrase, but today's post requires it…Thank God it's Friday! I had to work both days last weekend on a last-minute photography/video job that came in, and I also tackled a pretty labor-intensive update in our basement (did you catch that story over on Instagram?).
Suffice to say, I'm exhausted since I've essentially been working non-stop for two weeks now. For that reason, I'm excited to really lean into these next couple of days off. Maybe I'll take the opportunity to do a little light Halloween decorating in my pjs tomorrow morning! Have you started yet? If not, I rounded up a whole bunch of classy-yet-creepy seasonal décor ideas for you ahead of the weekend. Check it out below.
Weekend Inspiration: No.113
1. If you're anything like me, you have piles of scrapbook paper laying around, just waiting for the perfect holiday project. So, this DIY scrapbook Halloween garland recently caught my eye.
2. Learn how to create your own Spooky Street setup for Halloween this way. It could be the perfect festive addition to your dining room buffet or mantel.
3. Remember my own holiday dining room setup from last year? I think I'll definitely be breaking into my box of old Halloween décor in storage this weekend!
4. The subdued color palette of this DIY painted pumpkin porch collection is really speaking to me right now.
5. If your holiday style is even more on the colorful side, check out this festive DIY Push Pin Pumpkin project.
6. The DIY moon phases ornaments I made last year are still one of my favorite Halloween projects I've ever worked on. Subtle but effective!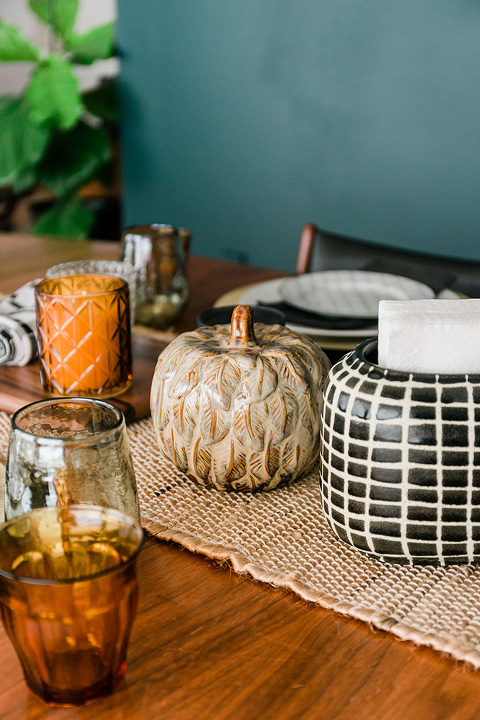 *I earn a small percentage from purchases made using the affiliate links above. Affiliate links are not sponsored. Rest assured that I never recommend products we wouldn't use or don't already love ourselves.