It's finally Friday, and you know what that means…It's time for another weekend link roundup! Truth be told, I'm feeling a little sad today. I think I'm just generally emotionally drained, even though, overall, it really was a good week. The inauguration reminded me what hope feels like, I got a fun new shipment of art that I can't wait to share about, and we ate lots of tasty food. It was just one of those weeks, I guess.
As "Debbie Downer" as it might come off to say I'm feeling less than peppy, I think it's important to normalize the fact that every day (including behind the scenes over here) isn't going to be perfect. So, here I am admitting to needing some time to myself. The good news is that I have juuuuuuuuust enough mental energy today to whip up a weekend roundup, so keep scrolling for my list of recipes, home tours, and décor goodies that caught my eye this past week. Have a great weekend, everybody!
Weekend Inspiration: No.123
1. Do you have a medicine cabinet? Here are some clever ideas for maximizing storage in these types of hide-a-way nooks.
2. Sarah Richardson is one of my favorites to follow on YouTube, and her recent makeover of a historic dining parlor blew me away. The colors are so inspiring!
3. I just recently double-checked and my 10% off coupon code to Revival from last year is still active! I adore this brand's vintage rugs, and they just launched tableware, too.
4. Speaking of vintage rugs, I loved this roundup of vintage rug throw pillow covers that won't break the bank via Collected Eclectic. Some are less than $25!
5. Next up on our to-make meal list is this Sheet-Pan Chicken Meatballs with Charred Broccoli. If you beat us to it, you'll have to let me know how it is.
6. This plant- and art-filled Chicago home tour made me smile. Hopefully it can perk up your day ahead of the weekend, too!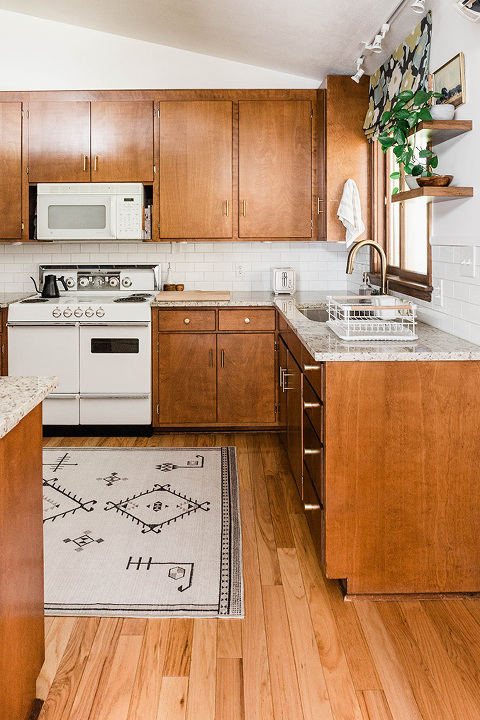 *I earn a small percentage from purchases made using the affiliate links above. Affiliate links are not sponsored. Rest assured that I never recommend products we wouldn't use or don't already love ourselves.