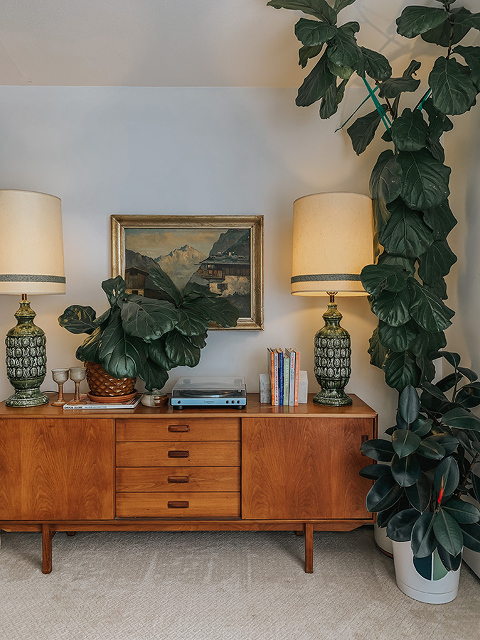 I was recently asked by a follower to share my tips for how to light a home during the fall and winter months. As you might have picked up on, I rarely show photos of our home after dark. I usually wait until the natural light is at its brightest before grabbing my camera. But in real life, I'm absolutely obsessed with lighting! I fixate over the amount of lamps we have in each space, and have gotten really into smart lighting, too, so that we don't have to think about it once we have everything set up. We also spent a good portion of 2019 working on adding as much light as possible to our kitchen to help that naturally dark space feel more inviting (and to make it easier to work in, too).
The point is, I have a lot to say on this topic, and I even went around the house yesterday snapping a few photos of rooms with their artificial lights on so you could get a sense of the cozy look we enjoy as the sun goes down. Keep scrolling for my best tips for lighting your home during the colder, darker months of the year.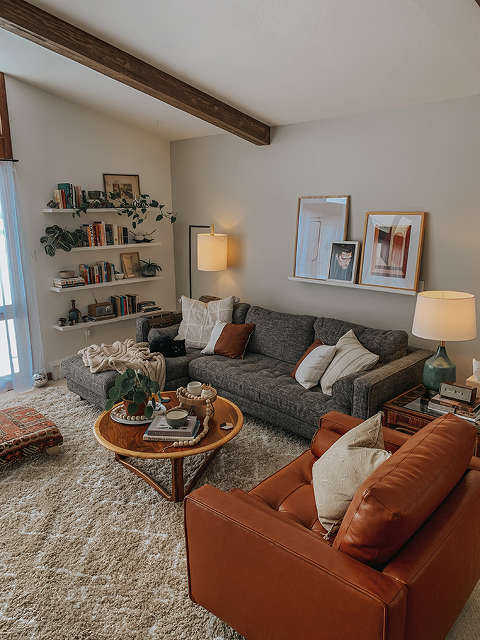 Get Dimmable Bulbs
I never really cared one way or the other about dimmable bulbs before I owned a home, but John has always really loved them and our house actually came with two dimmable light switch zones when we moved in (the dining room and kitchen). I've come to really appreciate the customizable options of having dimmers in a room—perfect for creating a cozy, inviting mood, and also for reducing eye strain in the morning when you first wake up.
The smart bulbs we use throughout the house are all dimmable (for example, we can ask Alexa to "turn the upstairs lights to 30%"), so now I think I'm stuck on dimmers. I can't go back! If you're looking to set a warming mood in your home during the colder months, I couldn't recommend dimmable bulbs and light switches more.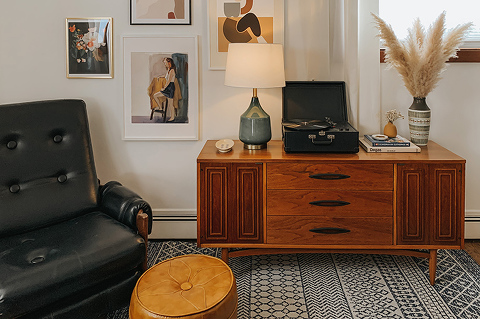 Think: Low Light
No, I'm not going to repeat myself and talk about the dim kind of "low" light—I'm talking physically lower lights from a height standpoint! I've read over and over that using low-to-the-ground table lamps (as opposed to bright overhead lights) is better for setting a cozy tone in a space, plus it's generally more flattering, both for you and the décor you keep in the room. I personally can't stand overhead lighting. Our home doesn't have many overhead hardwired fixtures, and I definitely haven't changed that.
Instead, I make sure to keep low table lamps spaced evenly throughout our spaces. Yes, it takes more to light a room with lamps than with overhead fixtures, but I actually have a weakness for beautiful vintage lamps, so I don't mind collecting a bunch of them. I try to put lamps in each of the four corners of a room, and then fill in as needed in between, depending on the size of the space.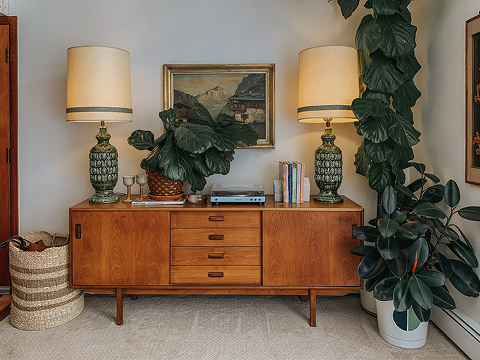 Set A Timer
The special thing about fall and winter that we have to grapple with is the fact that it gets darker so much earlier in the evenings. I've actually set our smart bulbs up on an automatic timer using the app that comes with the bulbs so that they turn on at sunset each day without us having to flip a switch or ask Alexa to do it. Without fail (no matter how bad my day has been!), I can't help but smile when those lights switch on at dusk.
By the way, the smart bulbs we use turn on like a dimmer, so it's a gradual, soft transition. I promise it's not frightening to have the lights suddenly turn on—it's like they slowly just wake up. Oh, and another thing—this post isn't sponsored by the smart bulb brand I keep linking to. We've personally invested our own money into them over time, and, years later, couldn't recommend them more. It's pretty much the only thing we use Alexa for, other than music.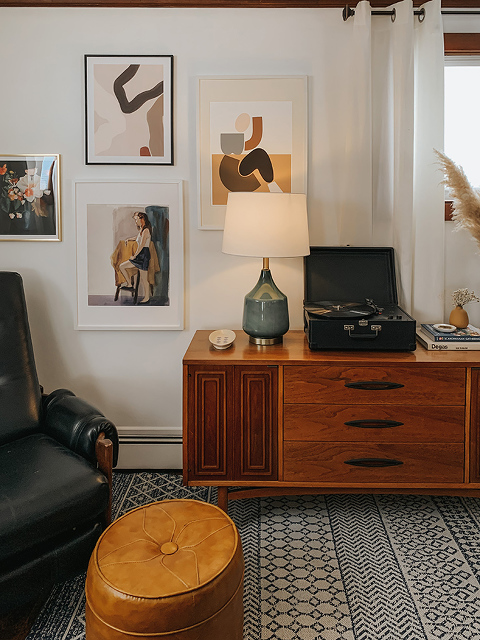 So, to recap, my advice for lighting your home during fall and winter is to set your lights up on dimmers so you can customize the amount of light needed on a certain day or certain time of day, use lots of lower table lamps throughout a space, and set timers for your lights so you're never without. I actually do all of these things year-round, so don't feel like you'll be lacking good options in the spring and summer months if you follow my advice above. Did I leave anything out? Let me know in the comments! I love talking about home lighting, so don't hesitate to ask.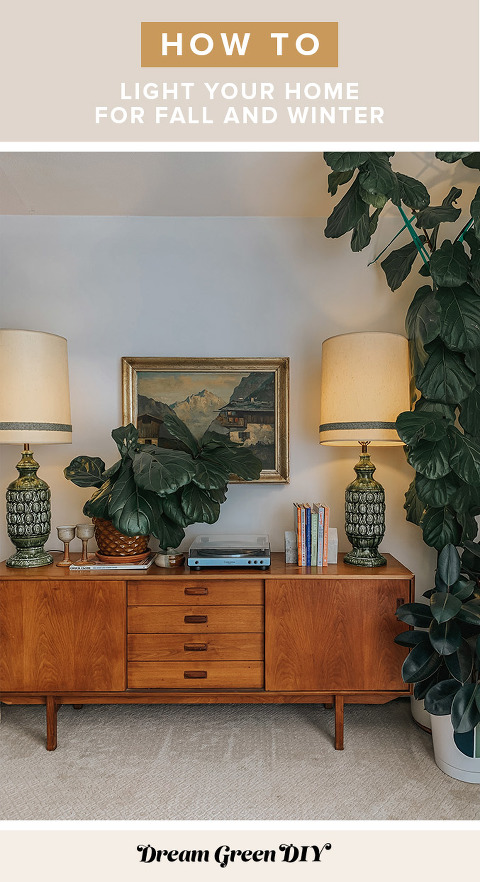 *I earn a small percentage from purchases made using the affiliate links above. Affiliate links are not sponsored. Rest assured that I never recommend products we wouldn't use or don't already love ourselves.