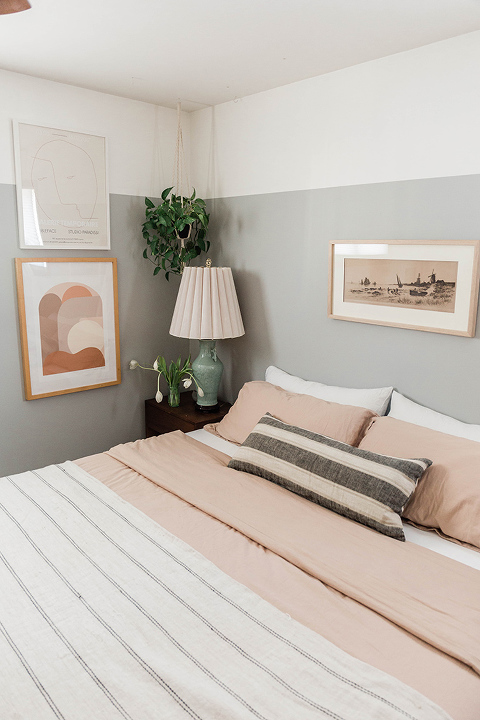 This post features gifted product from Framebridge. All opinions are my own. Thanks for supporting the brands who support me!
What feels like a long, long time ago, I purchased a vintage seascape line drawing from a local antique store. I was really drawn to the unusual proportions of the short-but-long piece, and it was one of those art prints that made you want to get up close to see all of the beautiful little details. I loved the art, but I didn't love the beat-up frame and muddy-looking mat—both of which had seen much better days.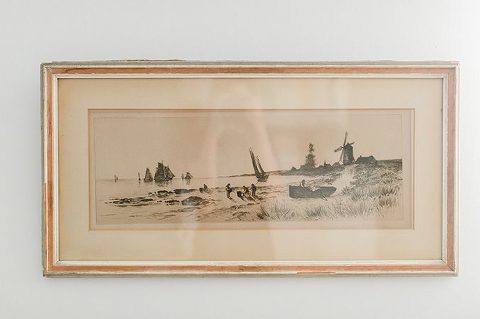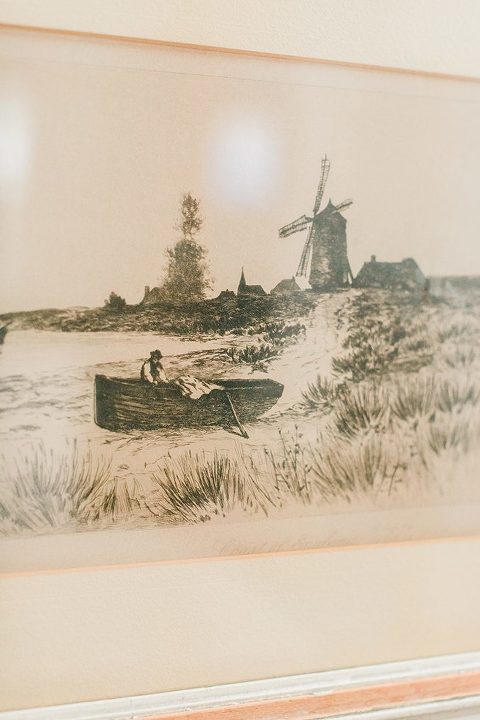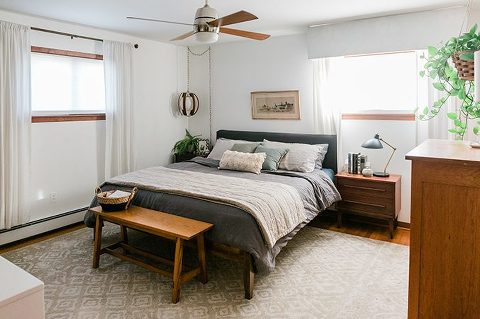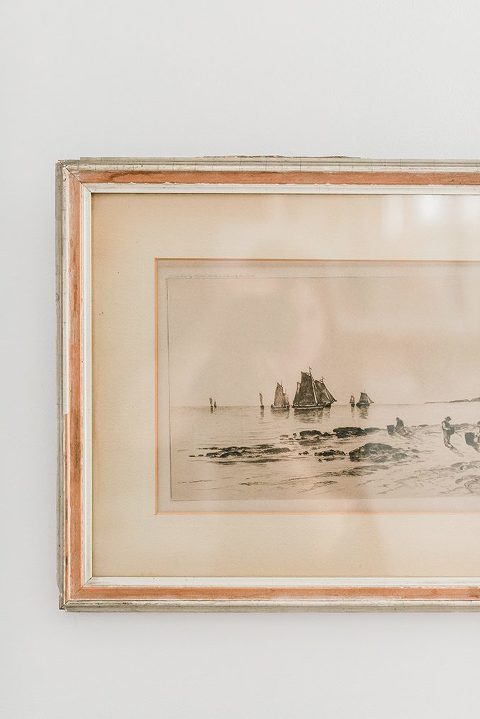 As you may know, my style leans more modern, and the very rustic antique frame didn't fit that aesthetic. It needed to be changed, but I wasn't in too much of a hurry. That was two years ago. Fast forward to this new year and I was ready to finally turn this vintage print into the sleek framed art piece that I envisioned.
To bring that to life, I reached out to my friends at Framebridge, who do really lovely (and affordable) custom framing. This isn't our first time working together. I've worked with the team before to custom frame one of my dad's old license plates for his birthday, and I've also shown how you can use the Framebridge mail-in service to frame old recipe cards as gifts. Gratefully, they could see my vision for this new-to-me antique art piece, and agreed to help me show you how it's done in case you're in a similar situation.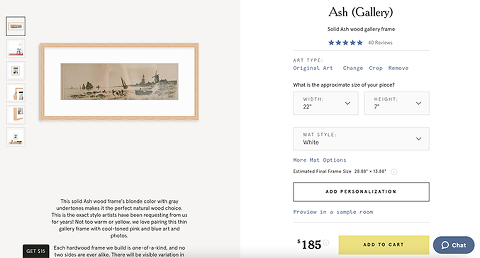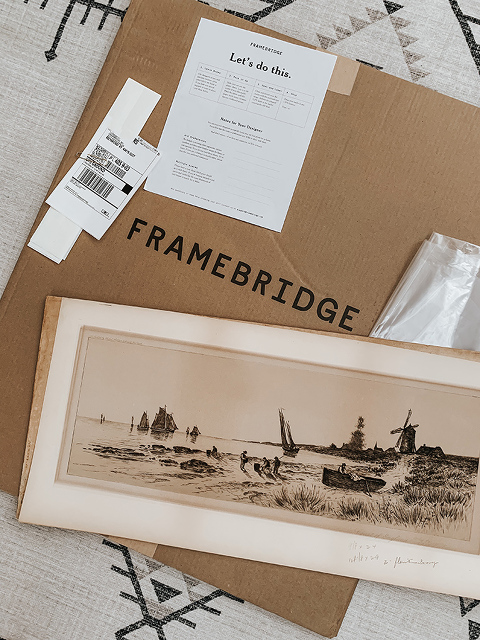 The process goes a little something like this. I hopped on their website, and uploaded an iPhone photo of the art piece for reference as I played around with framing options. Then I clicked through all that they have available to see which one looked best with my particular print. They have painted frames, metallic ones, and beveled options, too, but I was looking for something really simple to contrast the detail in the art. I ended up picking a sleek ash wood frame with a bright white mat to make the vintage drawing pop.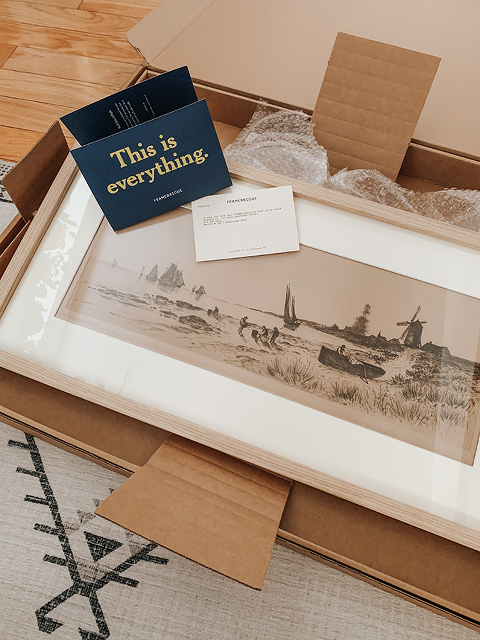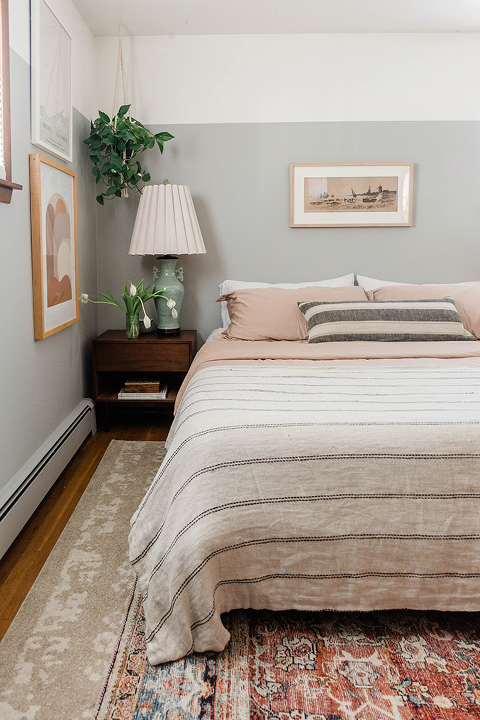 Once you choose your frame design, you place your order, and then Framebridge mails you all the packaging and directions you'll need to mail your original art piece back to them for framing. There's also a special spot on the form they send you where you can write up directions to their team of professional framers. I used that to explain how I wanted to be able to see the artist signature and art print information typed in the top and bottom corners of the piece. After getting it all packaged up, I shipped the art off to Framebridge, and then a few weeks later, it was back in my arms ready to hang.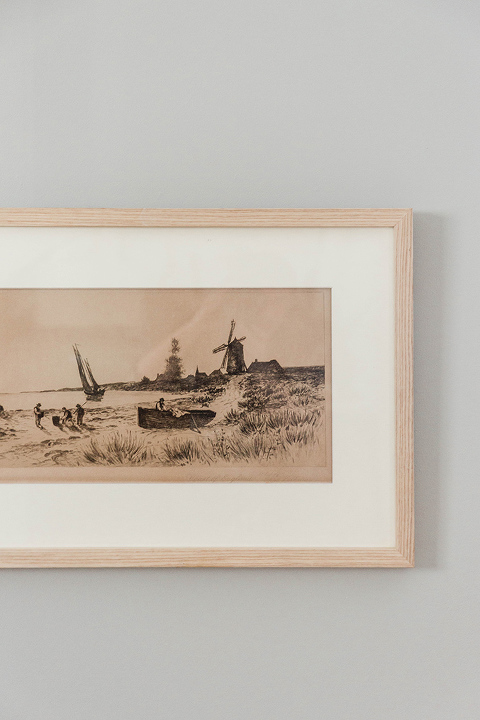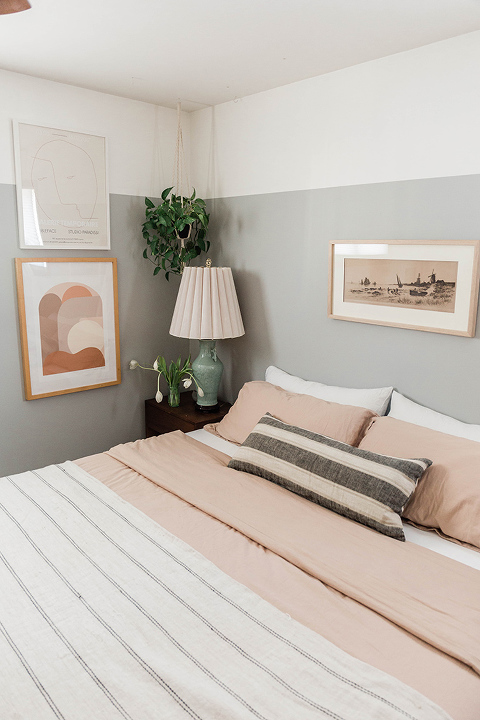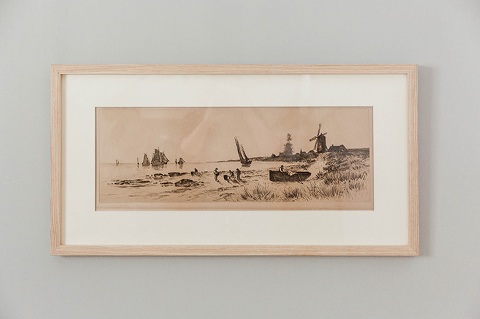 Their custom framers followed my directions perfectly, and it's exactly how I wanted it to look two years ago when I picked it out at the antique store. The simple, clean lines of the frame are such a beautiful contrast to the intricate lines in the drawing itself, and I love how it looks hung over our bed. I feel like that space right over a bed can be sort of awkward to fill, but this oddly shaped little drawing is the perfect fit.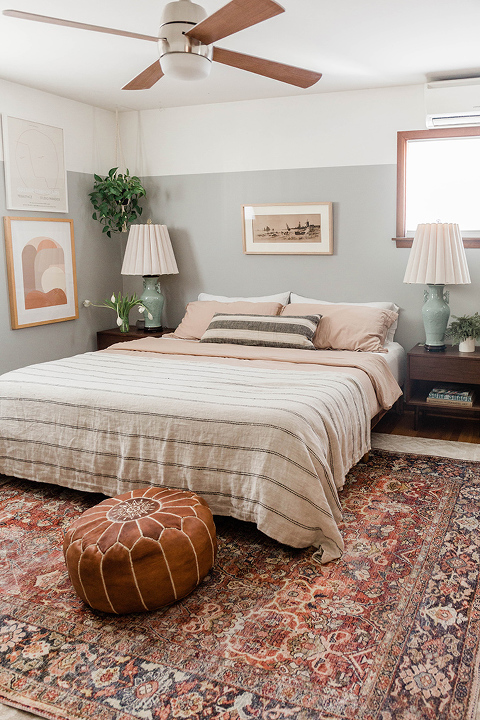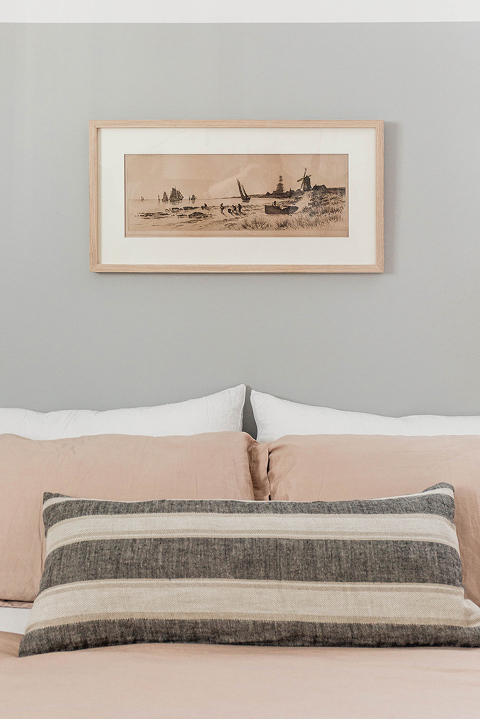 All this to say that if you happen to spot a beautiful art piece at a thrift or antique store, but the frame isn't to your taste, don't give up on the art! Just grab it and start saving up for a custom reframe job. There are tons of options on the Framebridge website, so there's definitely something to match your personal style.
And don't feel limited by 2D art either. Maybe you found a beautiful vintage purse or jacket at a thrift store, but it's too fragile to actually wear out. You can send it along to Framebridge and they'll help you put it behind glass to help preserve it and make it really shine. I genuinely couldn't recommend this brand more! If you have questions, don't hesitate to comment below or shoot me a message. I'm an open book, and happy to help.