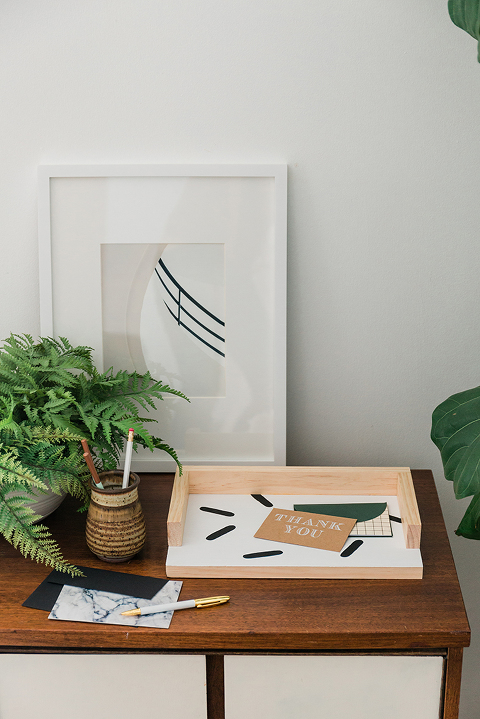 With a whirlwind's-worth of large-scale house projects already under my belt this month (think: window trim painting, shrub removal, backsplash tiling, etc.), I've decided to dedicate this coming weekend to smaller types of DIY crafts. Let's get back to basics. Who's with me?! Keep scrolling for lots of creative-yet-lightweight project ideas to kickstart your crafting this weekend.
WEEKEND INSPIRATION: NO.131
1. Did you know that there are 10 years worth of DIY projects to scroll through right here in the Dream Green DIY archives? Click this link to see them all in one spot. Some are bigger than others, so just choose whatever project fits your current energy level.
2. One of my all-time favorite smaller scale DIY projects was this homemade wooden paper tray. I tend to pass a lot of my completed blog projects along to family and friends (there's no way they'd all collectively fit in our house!), but this DIY tray is one I plan to hold onto.
3. Things have started to get a little out of control in my office lately, so I'm thinking about recreating Brittni's beautiful DIY hanging wall organizer. Tutorial here.
4. One supply that I never seem to run out of in my crafting stash is scrap fabric. So, I'm feeling extra inspired by this roundup of projects that put those to better use (I'm especially excited to try her homemade fabric cord keeper idea).
5. This DIY dyed lampshade popped up on my Pinterest yesterday, and I love it! It would be so easy to customize based on your favorite color palette.
6. How about one more DGD past project to round out today's list? I think the winner might just be this DIY wood mobile from back in 2017, which cost just $4 to make!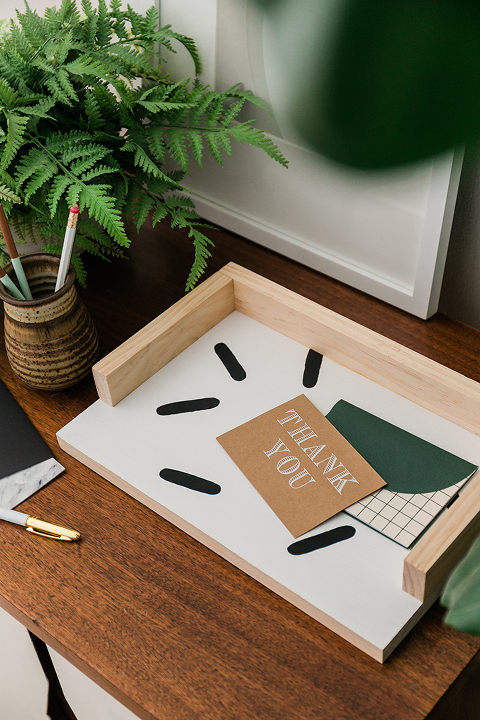 *I earn a small percentage from purchases made using the affiliate links above. Affiliate links are not sponsored. Rest assured that I never recommend products we wouldn't use or don't already love ourselves.