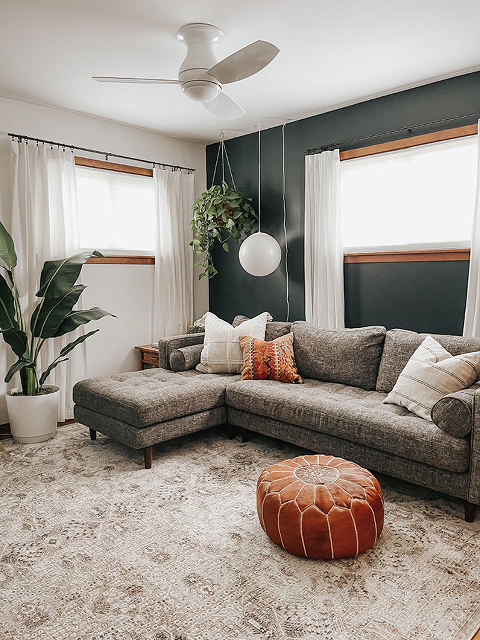 *This post was sponsored by Article. All opinions are my own.
I'm back with a "Week 2" halfway point update of our living room makeover with Article! Things are moving right along now that the furniture is here, and I've been spending my time since delivery day working on perfecting all of the little details. If you're just tuning into this project, make sure you click back here for an introduction and explanation of why our TV was the main catalyst for a sectional swap.
At any rate, the first order of business, as I explained last week, was to find a new place in our home for the Sven Briar Gray Left Sectional from Article that we are still very much in love with. The only issue was that the chaise lounge was on the wrong side of the sofa to function best for our living room setup. It's still a gloriously comfortable spot to land, and a personal favorite of pretty much everyone in our family.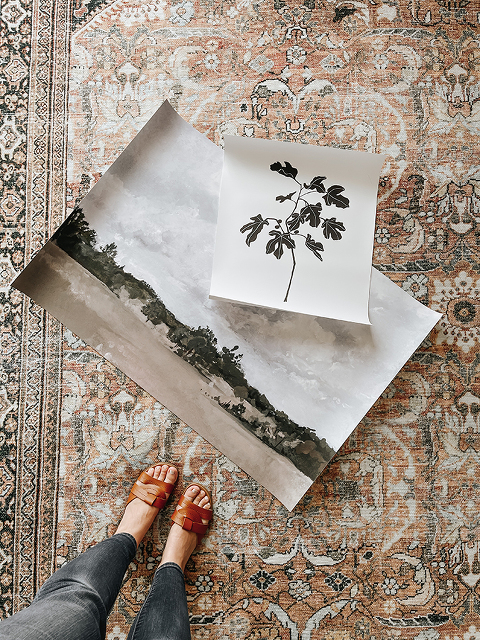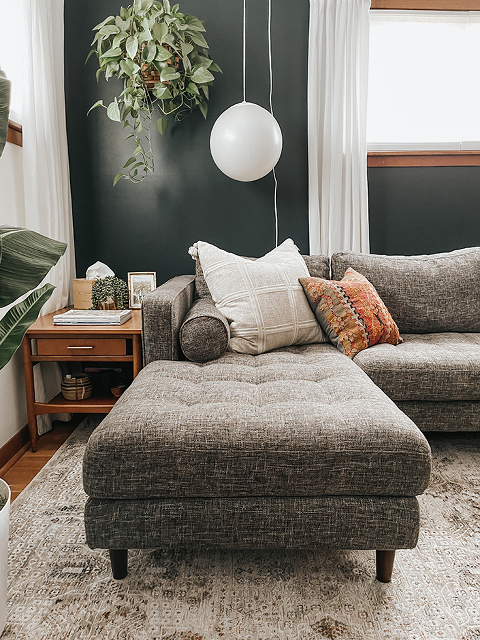 Whenever I need to do a major furniture rearrangement at our house, I always start by literally wandering from room to room. I'll stand in the doorway of each space one by one, scanning every nook and cranny to see if I can spot a change that could be made. And that's exactly how it dawned on me that we could change things up in our guest room to fit the Sven!
If you've been following along for any length of time, then you know we switched our full-size guest bed out for a twin-size daybed last year. It worked beautifully, but the thing is that we, honestly, never have guests. I think we've hosted guests maybe six times since moving here five years ago, and more than half of those occasions involved my parents, who have since moved to town. If my sister comes to visit now, she always just stays at our parents' house. Point being that we realized how silly it was for us to have a guest room that likely will only be used once a year, if that.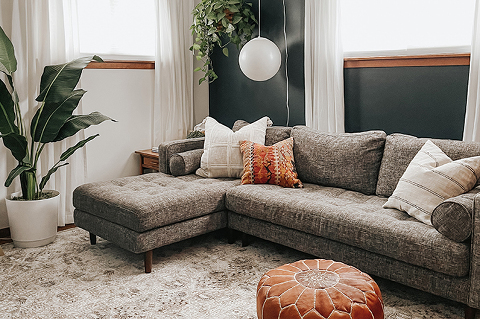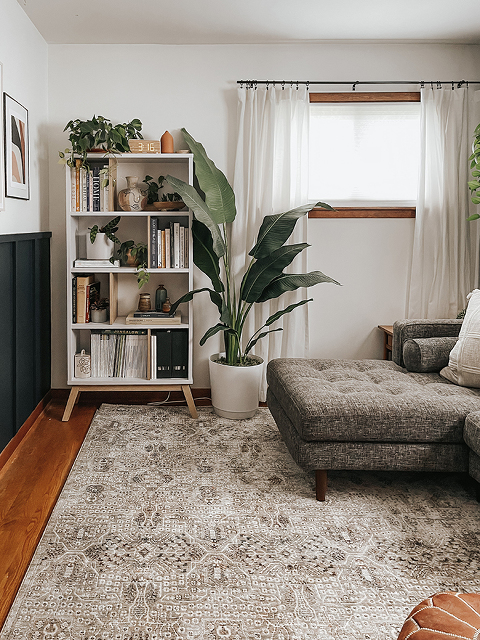 So, we decided to sell most of the guest room furniture to make way for the Sven sectional. If we happen to have guests stay, the Sven's back cushions can easily be pulled off to create a sleeping spot for visitors, and in the meantime, John and I are able to enjoy the room as a true lounge. We've loved the new setup, and it actually feels like we got two living room makeovers for the price of one now! Next up is to find a cool media cabinet to add to the space, but we'll wait on that for now.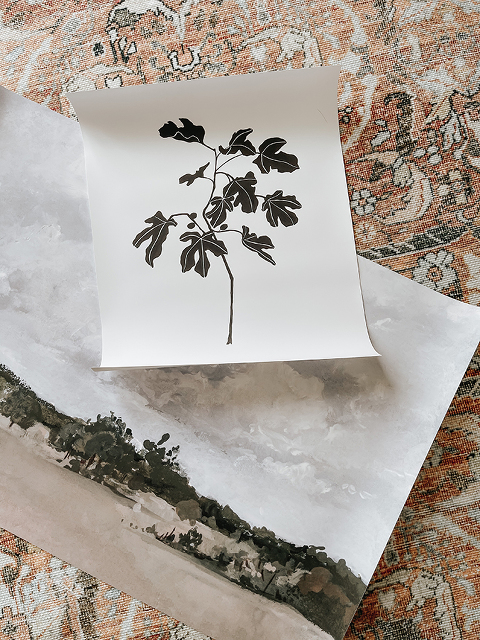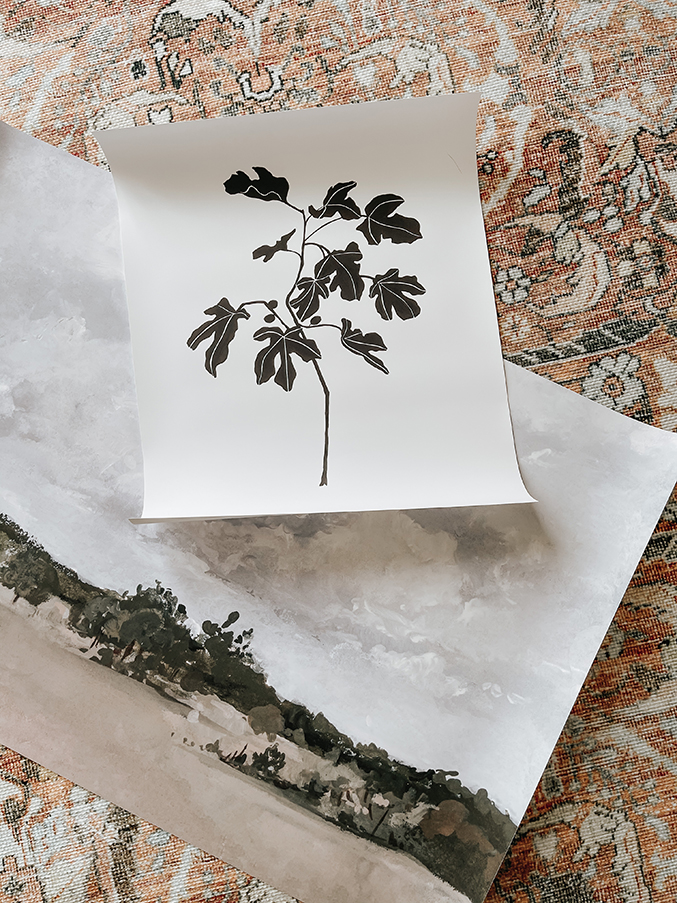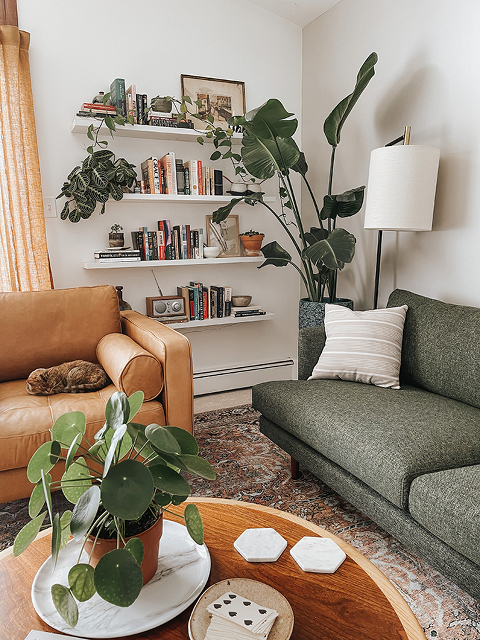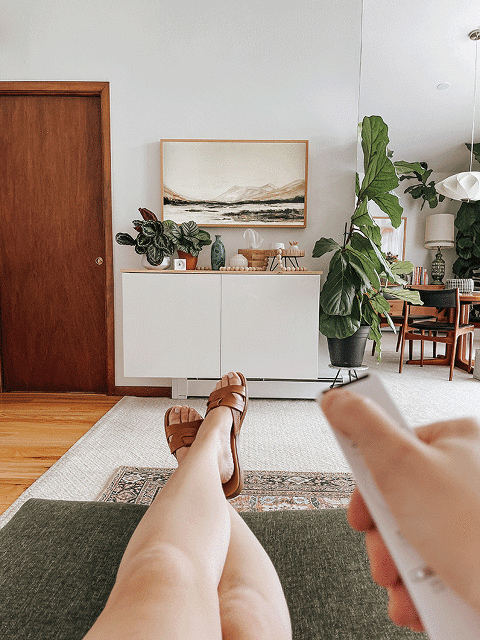 Anyway, that's the biggest update I have to share with you this week as we work on transforming our main living space. That said, I didn't want to leave you hanging completely, so I've included a handful of (rather large) sneak peeks of our new Burrard Forest Green Right Sectional and Sven Charme Tan Leather Chair in place. Check out that epic view of the TV above! I couldn't be happier…I'll be back next week with a full reveal and review, so make sure you revisit the blog next Thursday if you want to see the final before/after.