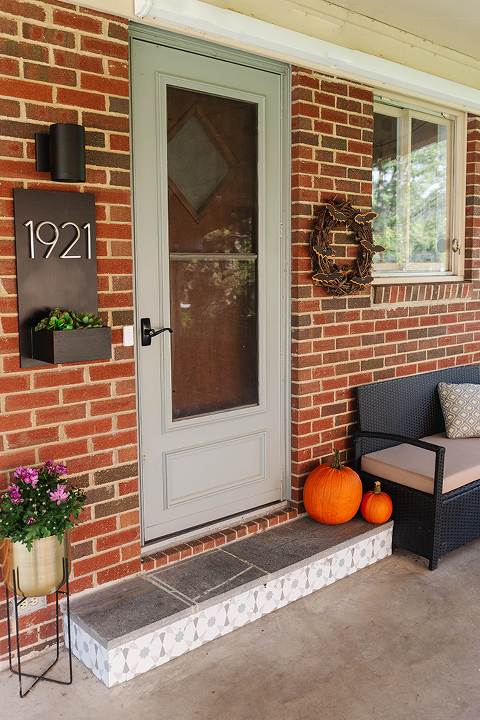 Truth be told, I'm not too, too big on seasonal décor. If you've been following along with me for a while, you know this. I generally dislike the idea of storing tons of occasional décor in our basement, which is already tight on space to begin with, and I'm of the (unpopular) opinion that holiday décor can read kinda cheesy pretty quickly. Halloween, for example, is one of those holidays that I don't decorate for extravagantly, but I still like to put out small hints of the holiday around our house—mostly for John's benefit since he adores Halloween. Wreaths are easy to store, so that's kind of my default.
And that leads me right into our new DIY Halloween Bat Wreath! The tutorial I wrote for Hunker just went live, and I thought this weekend could be the perfect time for you to try the project out for yourself if you're looking for a bit of Halloween décor inspiration.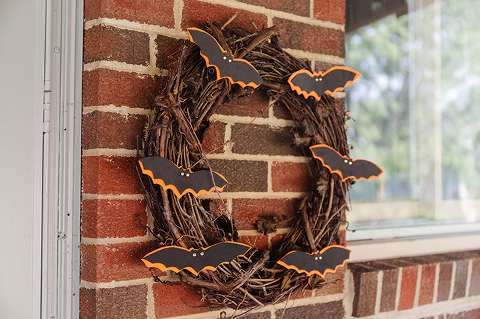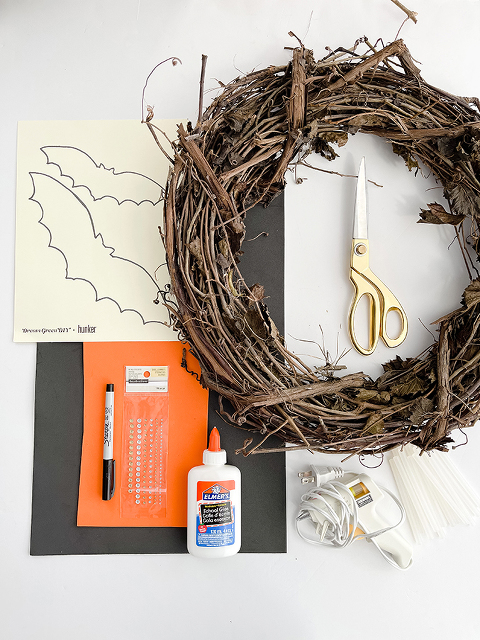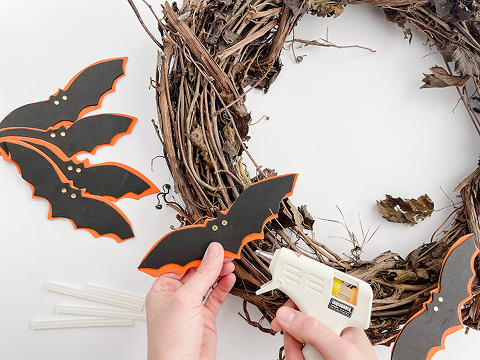 This is the first year that I'm really taking full advantage of our side entry as a landing spot for the holiday accents that I'm not quite comfortable displaying inside amongst our everyday décor. It's a nicely secluded place where we can really go all out with more "theme-y" pieces, and the effect genuinely makes me smile every time I walk up to our home again after going out. This DIY Halloween Bat Wreath has been a big hit with everyone who visits, and it only took about 30 minutes to make! Check out the full craft tutorial here (it uses the same free printable template from my DIY Bat Branch Centerpiece), and you can watch my video of the process here. Let me know where you'd put your Halloween wreath in the comments below.