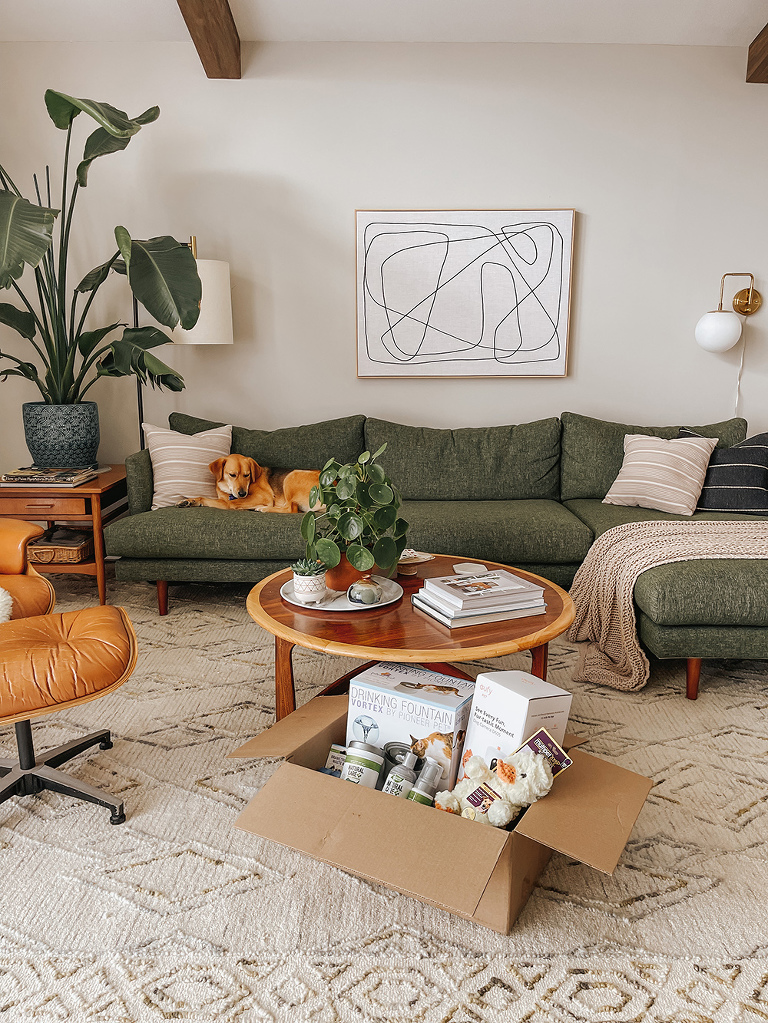 **This post is sponsored by BabbleBoxx.
It has officially been seven weeks since we adopted our rescue pup and we couldn't love her more. I was anxious about bringing a new pet into our home, but it really did end up being the right thing for our family. She has settled in nicely now, and we haven't been able to resist spoiling her with new goodies. Keep scrolling for the scoop on four of our favorite pup-approved pet picks.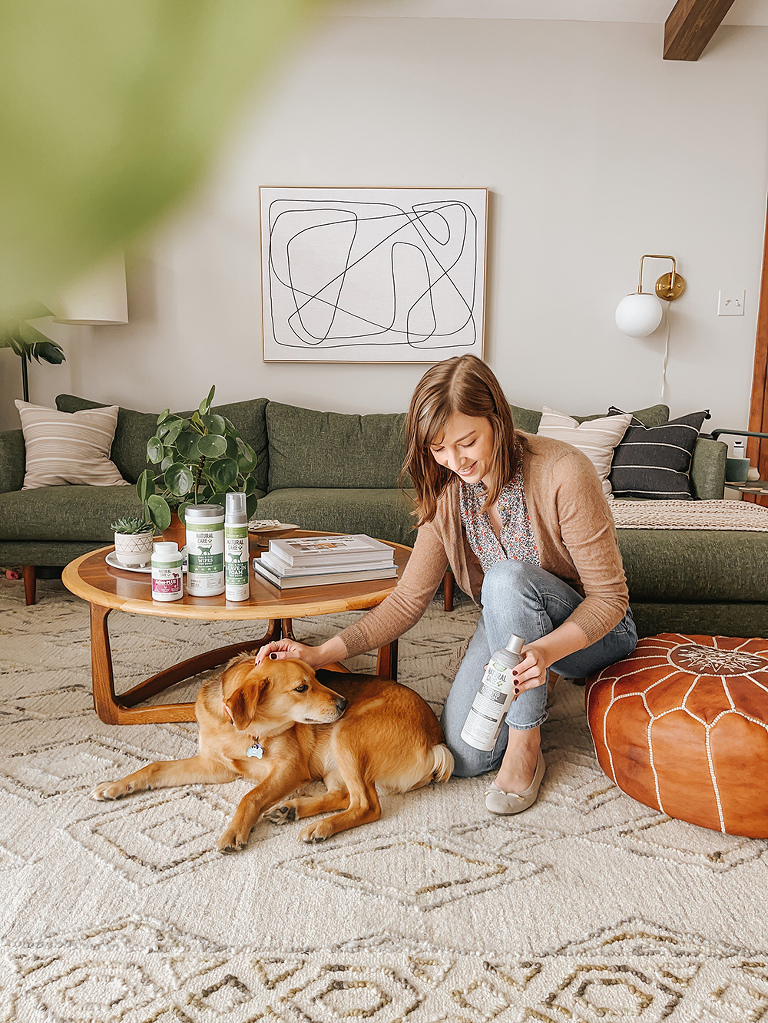 Plant-Based Selects From Natural Care:
You can probably tell just by looking at our home that cleanliness is paramount when it comes to our routine. John and I are sticklers for a neat, tidy space, and that goes for the state of our pets, too. We've been using a whole range of products from Natural Care to help keep our dog fresh and pest-free that I thought I'd mention to you fellow pet owners out there.
Their Activated Charcoal Odor Neutralizing Dog Shampoo is odor-eliminating and includes aloe vera to rehydrate and sooth our pup's skin. We also have a bottle of their Aches-PLUS Tasty Chewables as a special treat that provides holistic support after extra heavy playtime sessions outside with other dogs. She was already four and a half when we adopted her, so we're trying our best to respect her age!
Speaking of outdoor play, we were excited to learn about Natural Care+ Flea & Tick Wipes and Leave-In Foam (two separate products), which help keep spring and summertime bugs at bay. This plant-based lineup is one we didn't know about when we had our last dog, but we're glad to have it in our collection now.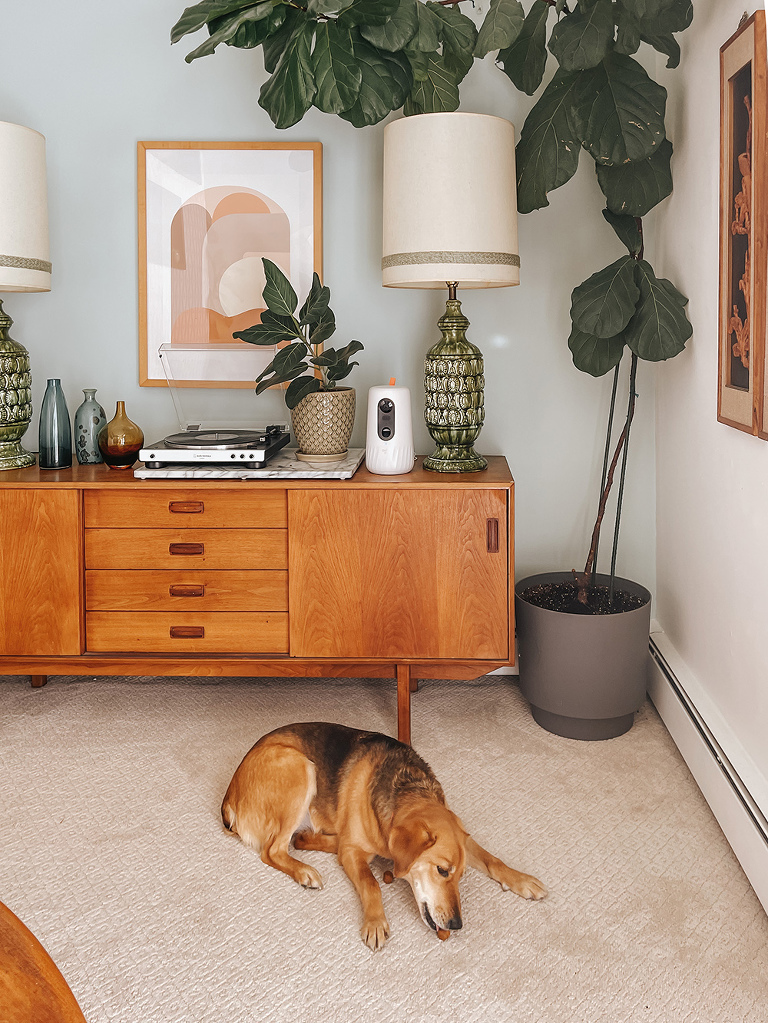 Treat-Tossing Pet Camera From eufy:
I can't even begin to tell you how much fun we've had with our new eufy Pet Dog Camera! I know it's a bit of a splurge, but if you're anything like me and get really anxious about leaving your pets behind when you leave the house, you genuinely need this in your life.
You can use the app to turn the camera 270° so that you can find your pet (or turn on motion-sensing so you're alerted when they walk by), and then you can actually toss treats to them! The camera makes a squeaker toy sound to alert your pets to the fact that treats are forthcoming, and then they can trot over to get their reward. The best part is that there's no subscription required. You can enjoy the full features of this pet camera without a recurring monthly fee. Search eufy Pet to get more information and to find out if it's right for you and your pet.
Cuddly Interactive Dog Toys From MultiPet:
We've been long-time users of MultiPet dog toys, so it was a no-brainer to grab a couple for our dog to mark the occasion of her adoption. We gifted her the Polka Dot Ball squeak toy and Wrinkleez plush dog toy because they're both soft enough not to overwhelm her (she's kind of timid with toys!), and the cute design doesn't bother me to have out in plain view in our home.
These pet toys are perfect for encouraging exercise, and have allowed us to interact more with our new dog. We've gotten to know her better since incorporating this type of play into our routine, and she has gotten to know us better, too! It has been a great way to foster trust.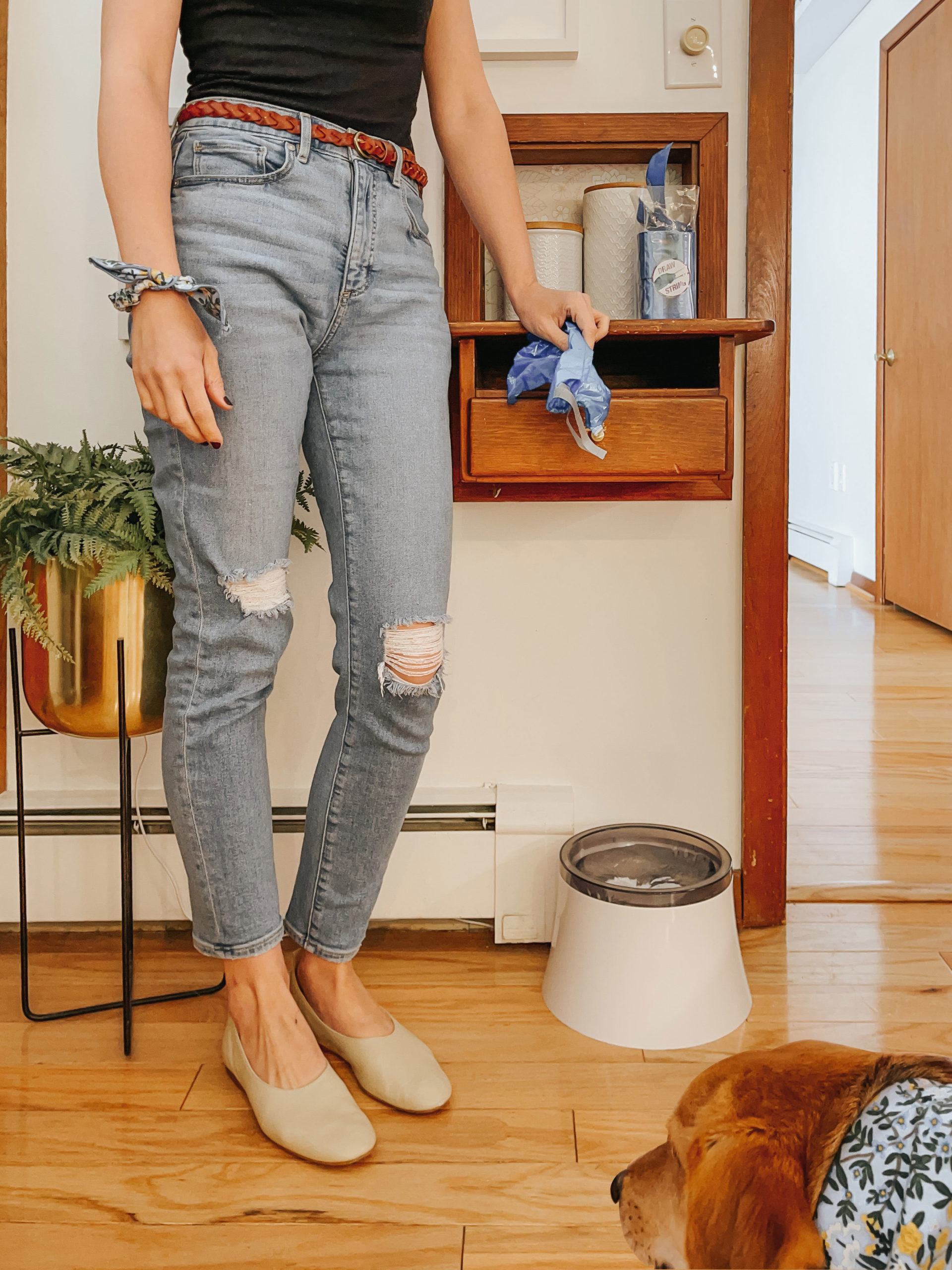 Pickup Bags & A Drinking Fountain from Pioneer Pet:
Here are a couple of treats we got for both of us: drawstring pick-up bags and the Elevated Vortex drinking fountain from a brand called Pioneer Pet. I'm pretty squeamish around you-know-what on dog walks, so it's nice to be able to pick it all up with quick and easy drawstring waste bags, that way I'm not holding my breath for an extended amount of time as I try to hurriedly tie the bag up manually to lock in the smell. I consider this more of a treat for me, but I'm sure our pup likes the fact that we can get back to our walk much faster nowadays. 
The Elevated Vortex drinking fountain is such a cool piece of technology in our house! It has a nice water-feature-type sound to it as it whirls the water around, and our pets are all very curious about the movement. The vortex on this pet fountain actually pulls down debris and hair to keep it out of the way, and also adds oxygen into the water for a cleaner taste. The bowl itself has a 128-ounce capacity, so you have to fill it less often, and it's made of BPA-free premium plastic. Get 10% off at pioneerpet.com using code summer10!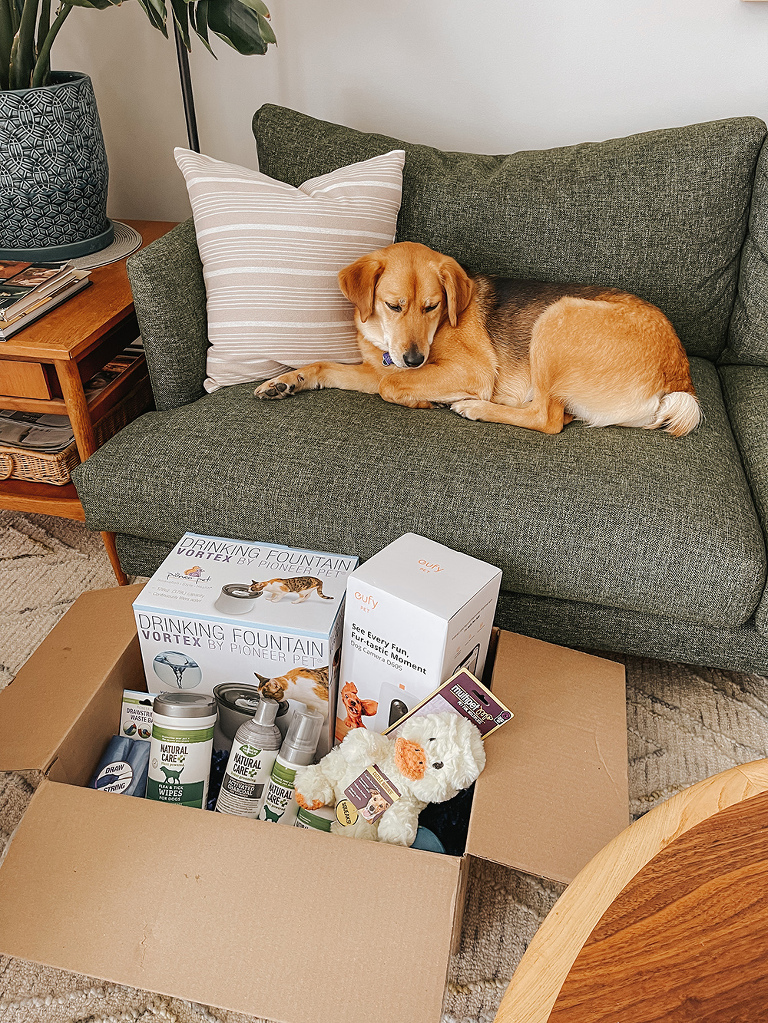 Let me know if you have any pet picks that you've been loving with your dog (or cat!) this season. It has been a couple of years since we had a dog, and it took longer than we expected to get back into the swing of things. We feel like seasoned dog parents all over again now, though, and are so glad we can treat our newest furry family member to some new goodies this spring. Tell me about your recommendations in the comments below!