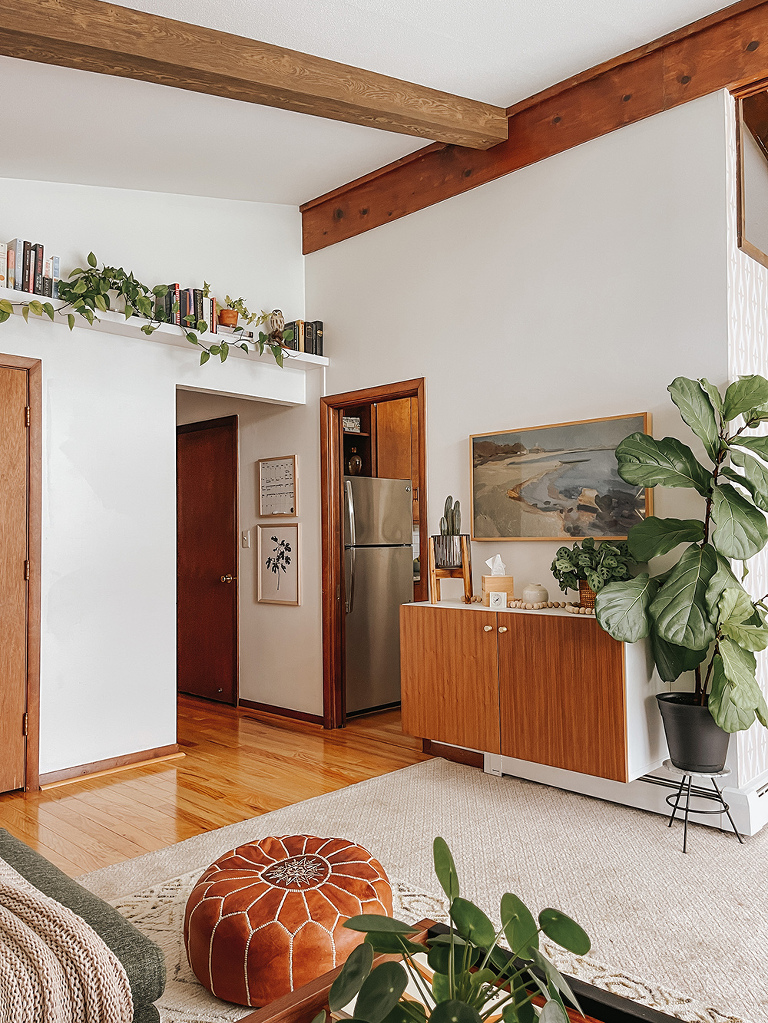 I posted the other day on Instagram about the one task I absolutely hate at home (click here to find out what it is), and it got me thinking about other household routines that people often say they dislike. Folding comes to mind, and I know a lot of people loathe meal planning. Truth be told, though, I actually love meal planning! I watch cooking segments on YouTube almost every day to get meal ideas, and I also love looking through our collection of cookbooks to find new recipes to try. It's one of my favorite ways to unwind and I adore dreaming of all the tasty meals we're going to enjoy during the week ahead.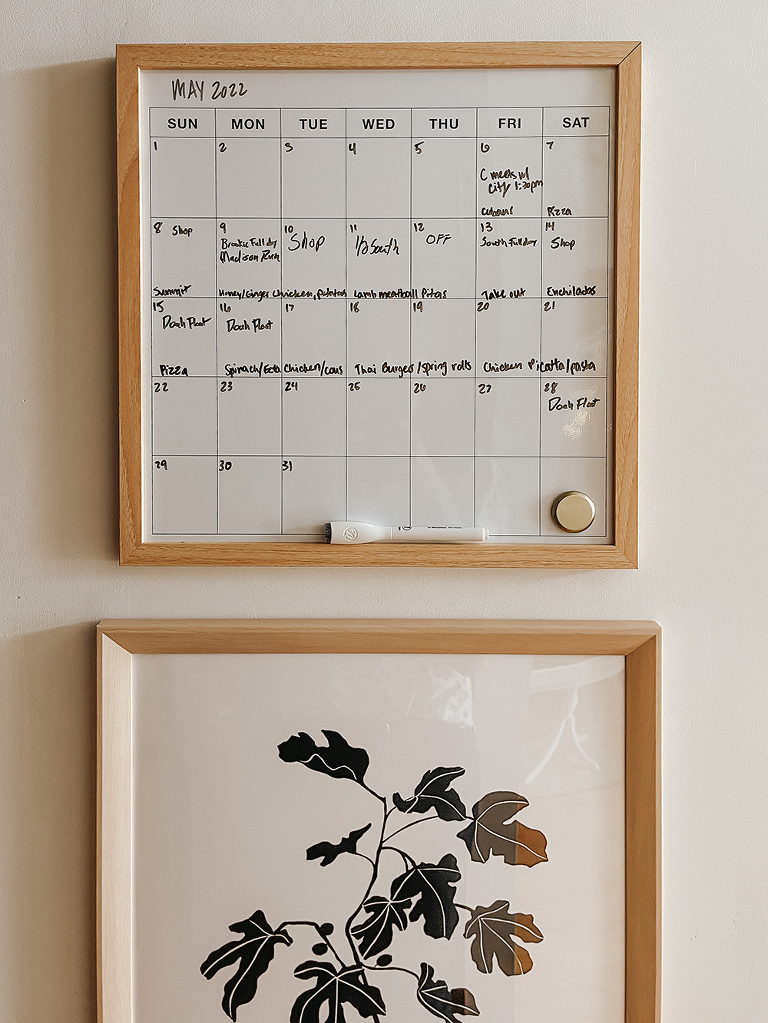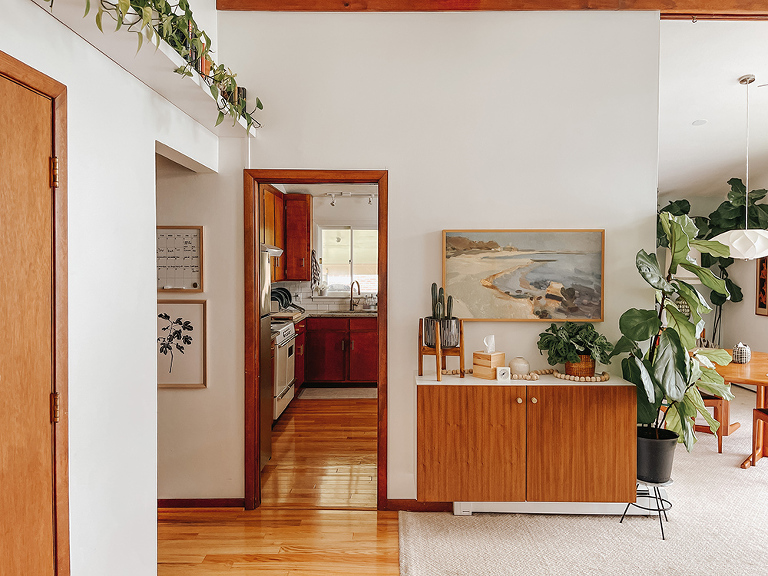 We recently added a new element to our meal planning routine that I wanted to mention in case it helps those of you who hate meal planning learn to love it: a dry erase calendar! This purchase was actually entirely random and unplanned. John and I were wondering around Target the other week, and happened to find a discarded dry erase calendar propped in the middle of an aisle. I guess someone changed their mind about it, and just left it where they stood rather than putting it back on the shelf where it belonged.
Well, I'm really grateful for their laziness because, for whatever reason, it sparked the idea for us to get one to use for our meal planning! I know this isn't rocket science or an original/innovative idea by any stretch, but the thought had never occurred to us before, so we were excited to try it out. Into the cart that dry erase calendar went, and we had it up on the wall within an hour.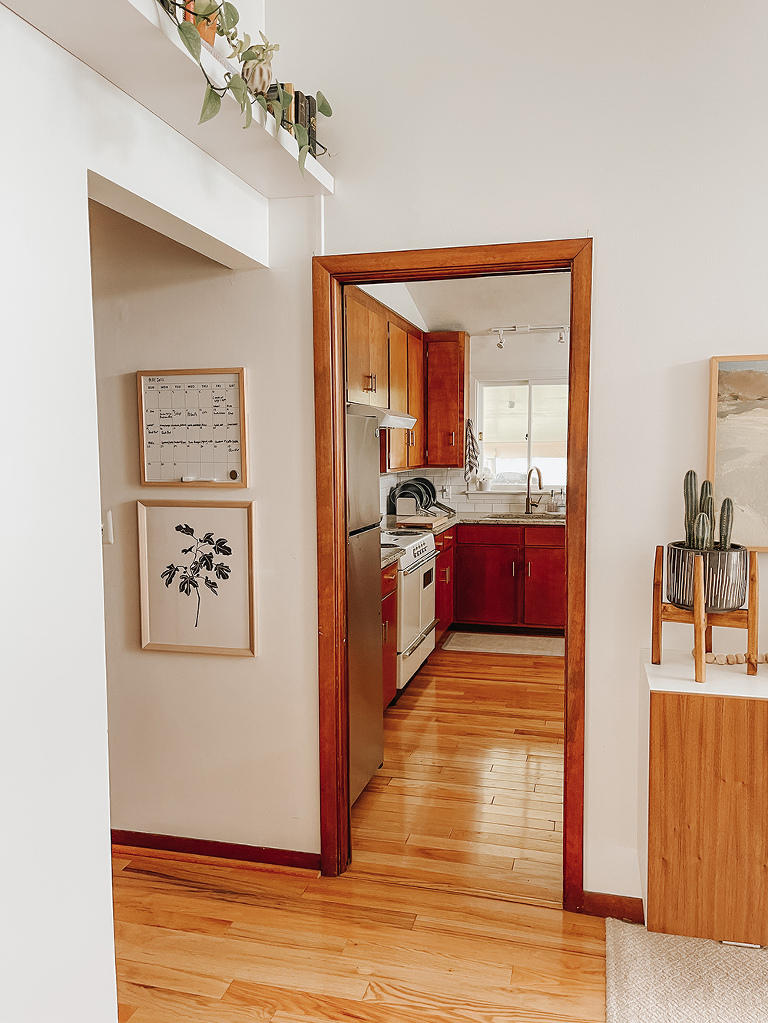 We don't have much wall space in our kitchen because of the cabinetry, windows, and our new drywall cutout, so we decided to hang the calendar just outside the entry of our kitchen. It's still within easy reach for us, and I love how it fills that awkward small space between the door to our basement stairs and the kitchen entry. To make the calendar feel a little more decorative and less utilitarian, I hung a framed art print that we already had in storage. The matching light wood frames and black and white color palette of both pieces make them feel like a really nice, intentional set.
From there, it was just a matter of filling in our scheduled events, John's work schedule (he's a professional fly-fishing guide), and our meals for the week. Since everything is dry erase, it's very easy to erase and move things around as needed. Having John's work plans on the calendar alongside our meals is crucial because I'm able to see when he might be able to pick up takeout for us (when he's working at the retail fly-fishing shop here in town), or when I need to plan easier meals that can sit in the oven for a while (when he's out with clients on the river and could be late getting home). Most of the time, our meals last us two nights, which is why you see them written out across multiple days.
Oh, and one more tip: instead of hanging our calendar with a single nail, I used four 3M picture hanging strips (the kind that act sort of like Velcro). That way, I can pull the calendar down and carry it into the kitchen as needed, and it also helps the calendar stay still on the wall while I write on it standing up.
Anyway, I hope that's helpful or sparks an idea or two for those of you who want to revamp your meal planning routines. As for recipe-gathering, like I said, a lot of my ideas come from YouTube, but I also follow a couple of food bloggers who regularly influence our meal plan, like The Endless Meal and Pinch of Yum.
When I find a recipe online that I like, I email the recipe link to myself and John with its title and the word "recipe" in the email subject line. I make sure to include "recipe" in the email subject line because then I can search that word in my inbox to pull up all of our recipes at once. I also move them into a folder in my Gmail inbox so I can keep them together.
That process makes things easier when I sit down to compile my list of three or four recipes for the week, and then I just write them on our new calendar in the order we'll eat them based on our work schedules. It's pretty simple, and definitely makes for less stressful cooking during the week (I love meal planning, but I don't enjoy cooking that much…). Keep scrolling for a list of our top eight go-to recipes lately, and then that's it from me for today. Happy meal planning!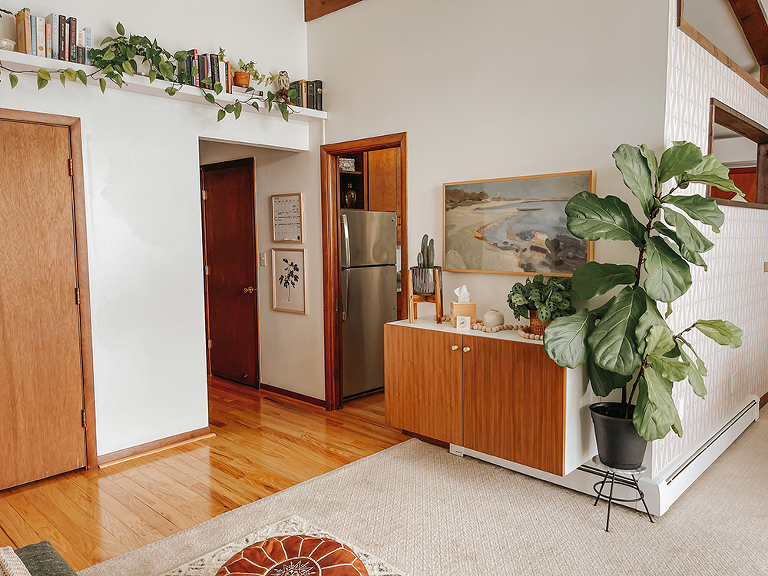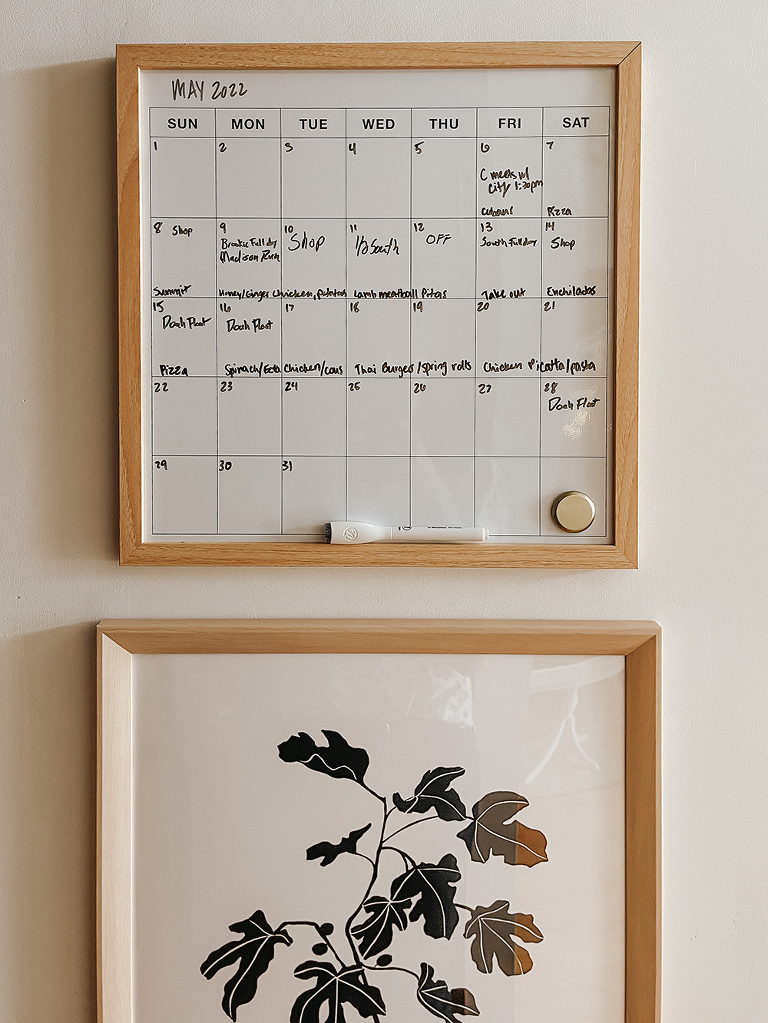 Our Go-To Recipes Lately:
2. Ginger Cashew Chicken Curry
3. Coconut Lime Grilled Chicken and Rice
4. One Pan Honey Mustard Chicken and Vegetables
5. Crockpot Ranch Chicken Tacos
6. Brussels Sprouts with Crispy Bacon, Toasted Pecan & Balsamic Reduction
7. Korean BBQ Yum Yum Rice Bowls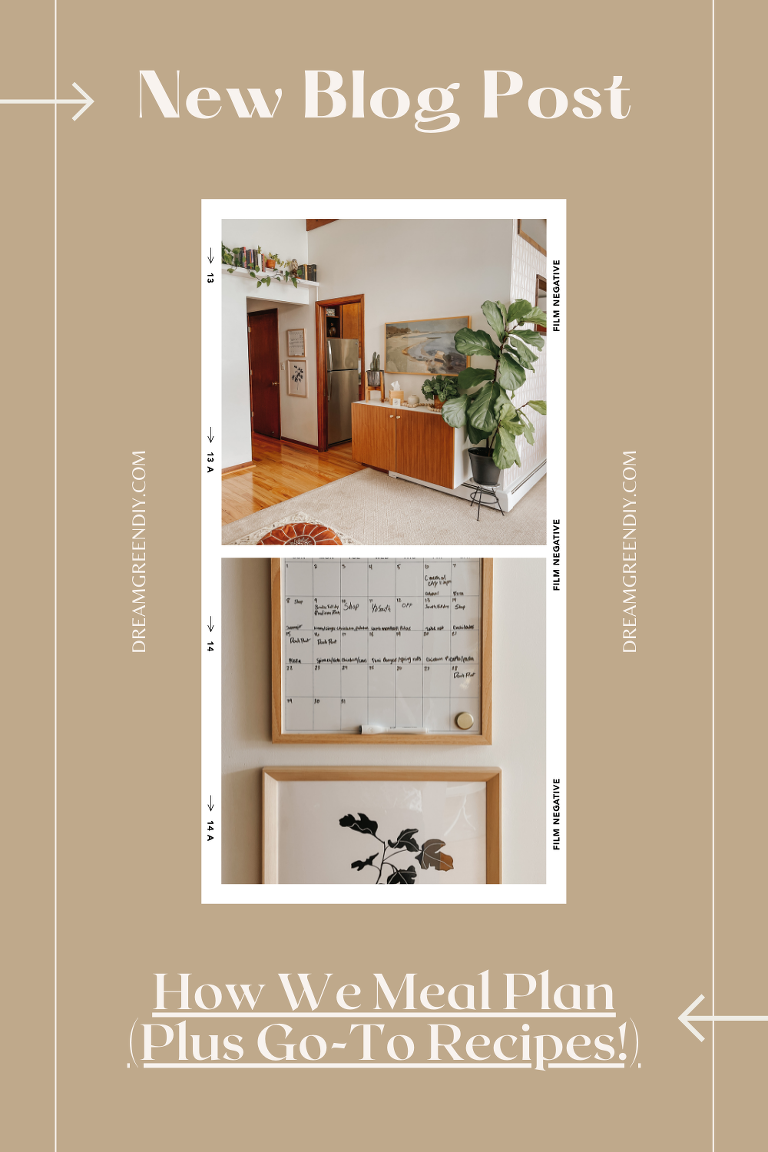 *I earn a small percentage from purchases made using the affiliate links above. Affiliate links are not sponsored. Rest assured that I never recommend products we wouldn't use or don't already love ourselves.